This captivating collection delves into the realm of the fantastical and the wild, with each artist offering their unique interpretation of "creatures" through their paintings, drawings and sculptures. As a viewer of CREATURES, you are presented a vivid tapestry of imagination, where mythic beasts, enigmatic wildlife, and otherworldly entities come to life before your very eyes. This exhibition not only highlights artistic mastery but also celebrates the boundless creativity that creatures inspire in the realm of contemporary art and within us all.
ADAM BATCHELOR • ALEXIS TRICE • ANTHONY SOLANO • AUSTIN PARKHILL • BEN PEETERS • BRIAN BUTLER • BRIAN MASHBURN • BRIANA HERTZOG • BRIN LEVINSON • CHRIS LEIB • CODY JIMENEZ • DAVID SURMAN • DREW MOSLEY • DREW CHRISTIE • EVAN LOVEJOY • EWA PRONCZUK KUZIAK • JAMES CORWIN • JOSIE MORWAY • KEVIN PETERSON • LAUREL PICKLUM • LUKE CHUEH • MARK SEABROOK • MARK TODD • MASAO KINOSHITA • MATT BRACKETT • NICOLE EVANS • PAUL BARNES • SAM YONG • SAM WOLFE CONNELLY • TRATOS • TRIPPER DUNGAN • WOOJAE JEONG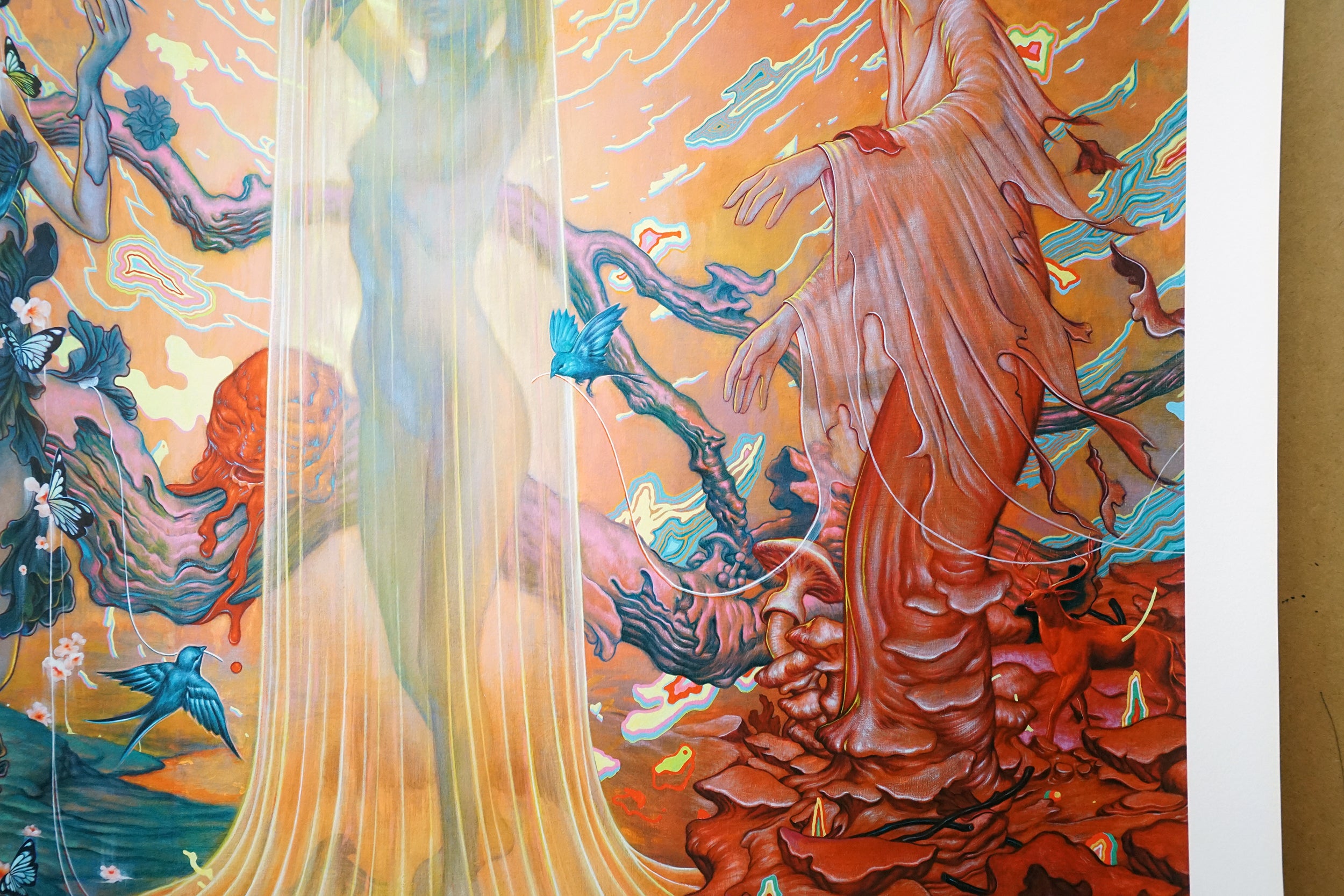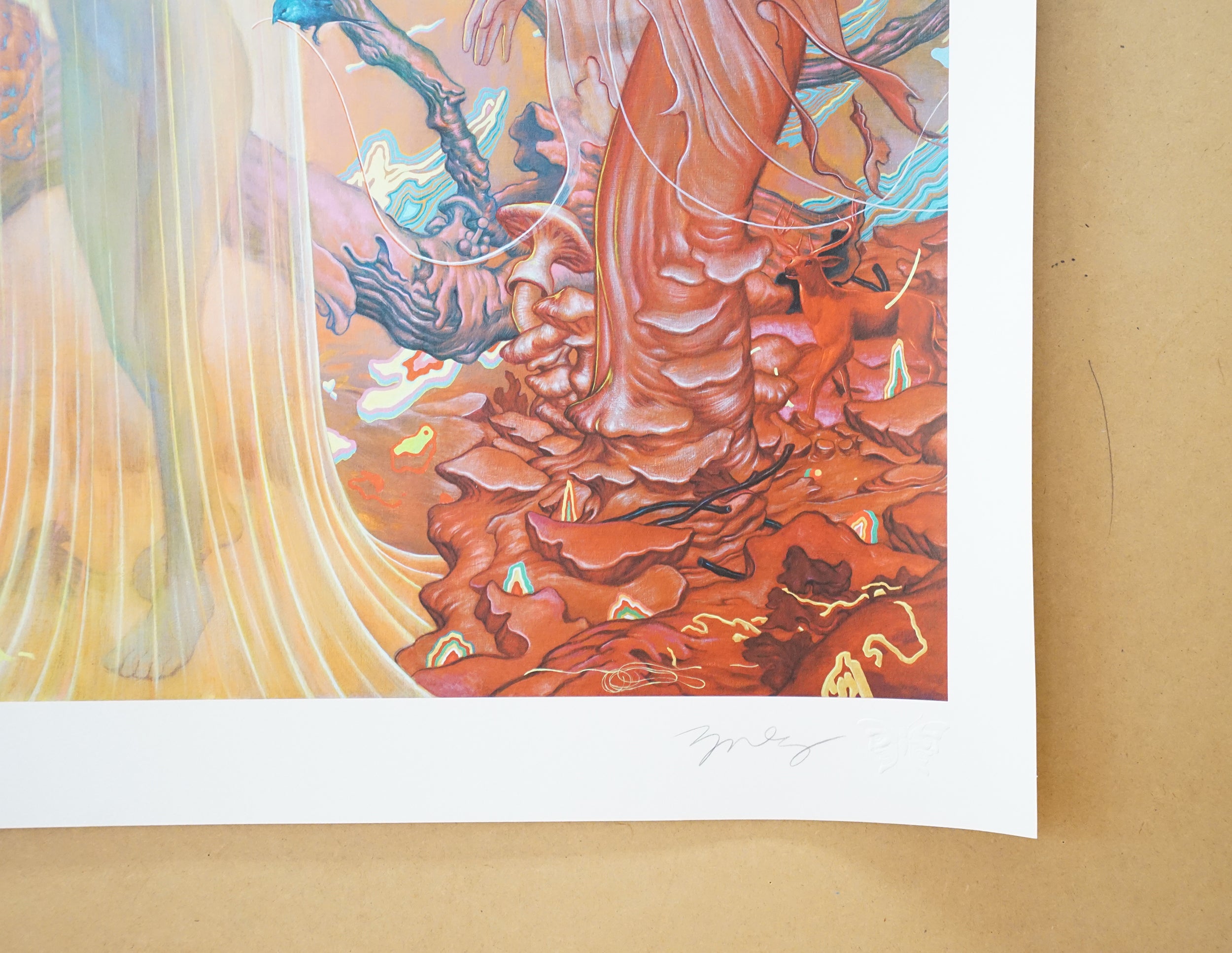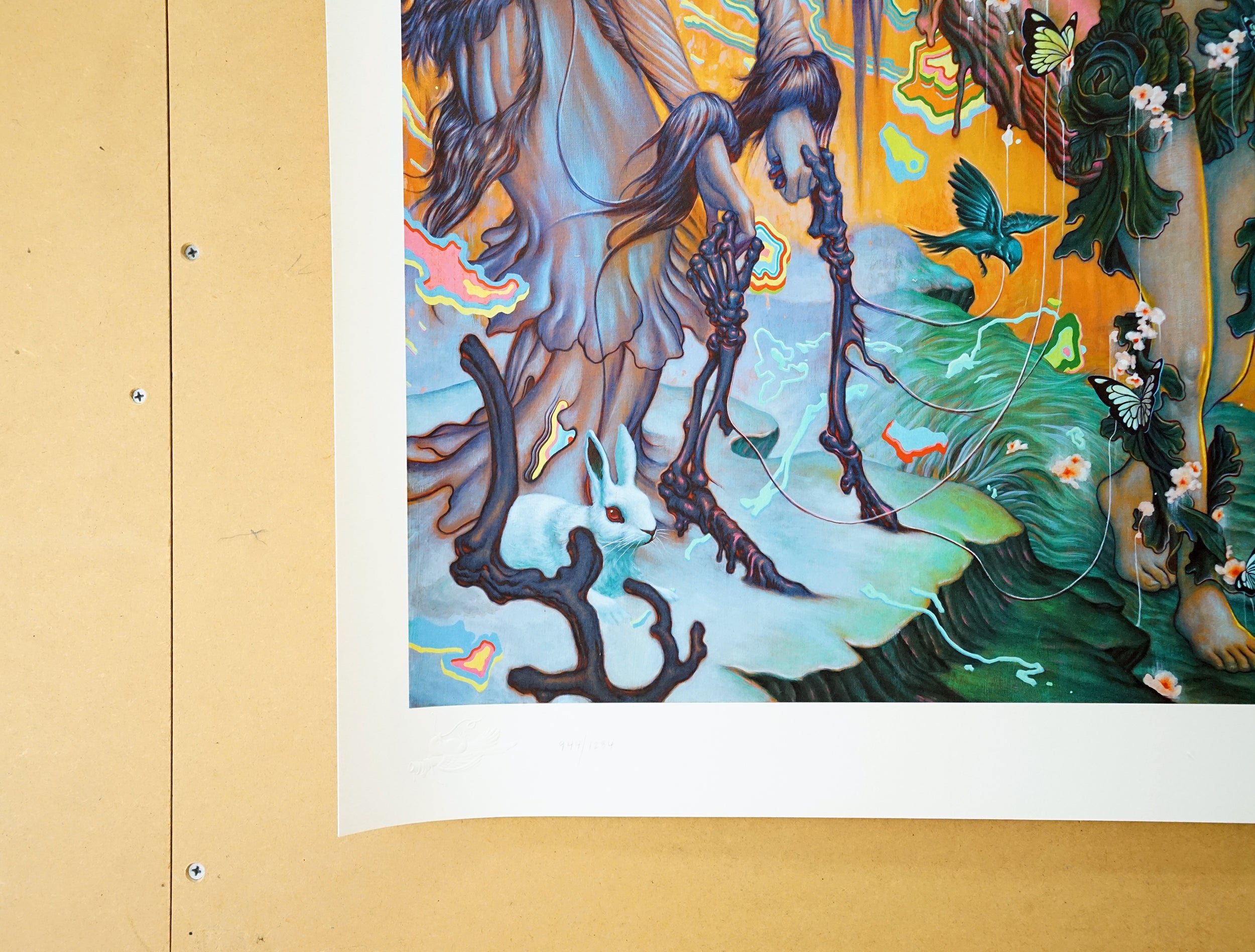 ---
James Jean 
"SEASONS"
Number 944 of 1,284 
26" x 40"
Signed and numbered by James Jean.
Originally released in 2014.  This print was displayed in a frame by the original owner and is in outstanding condition.