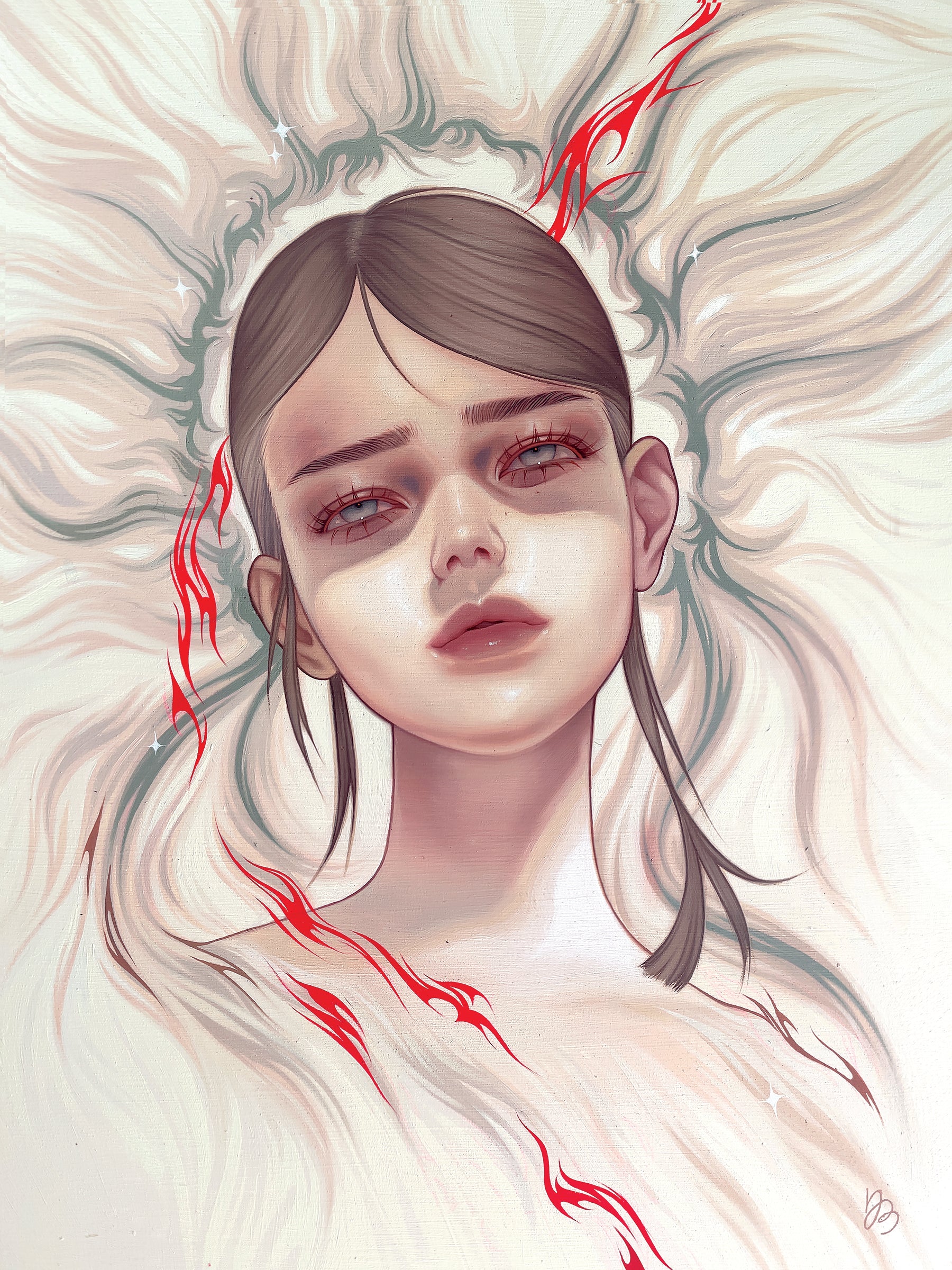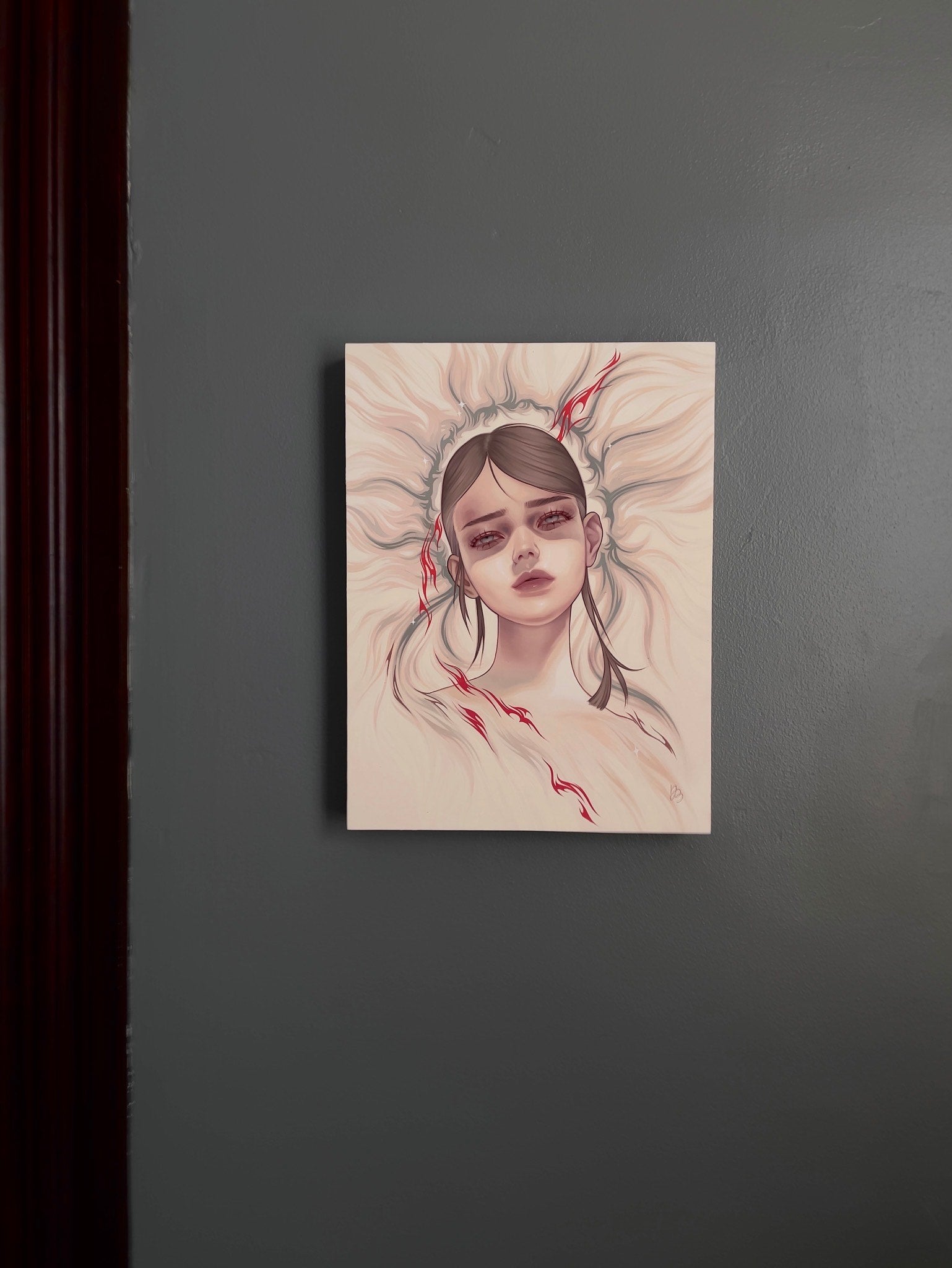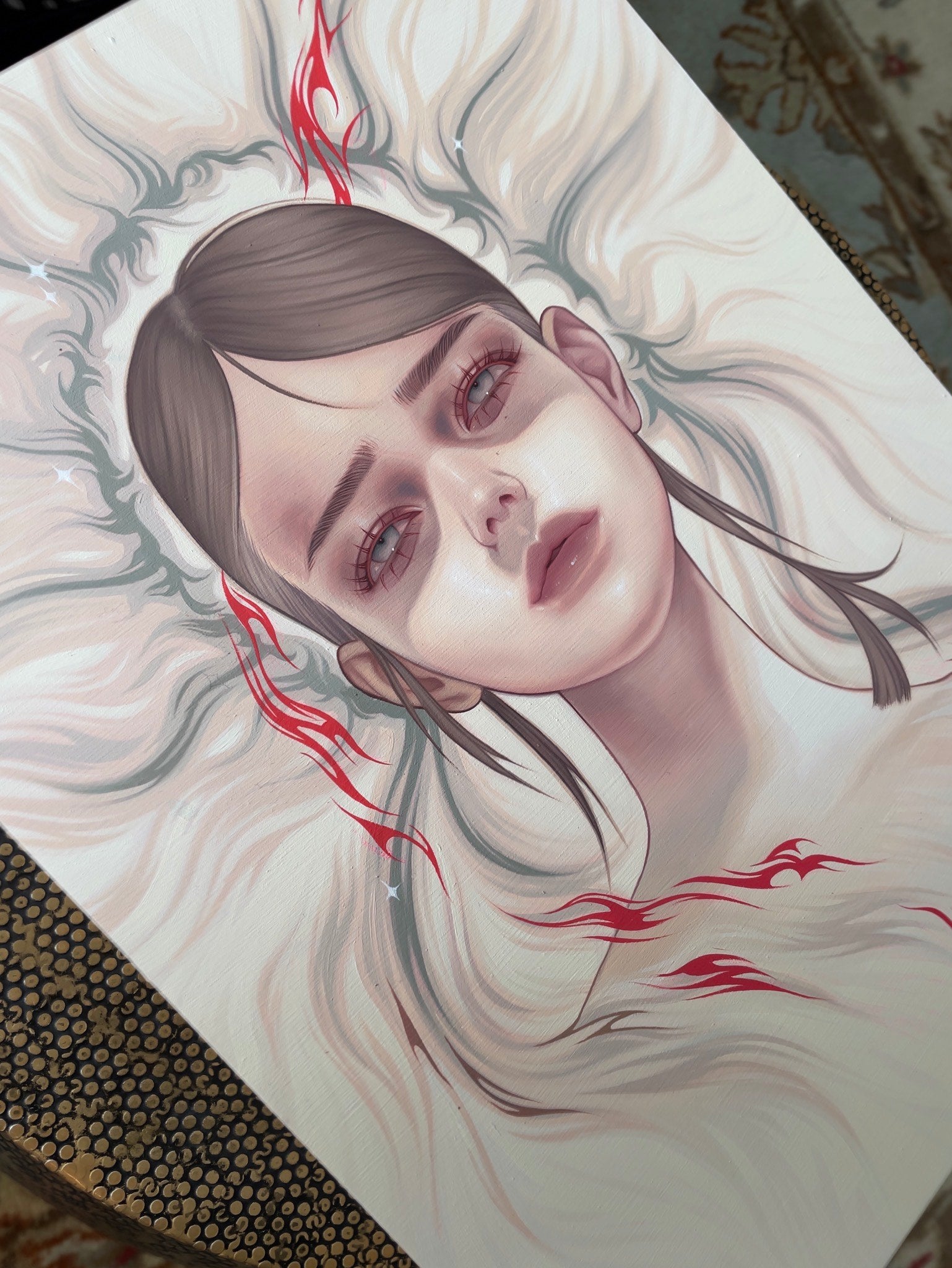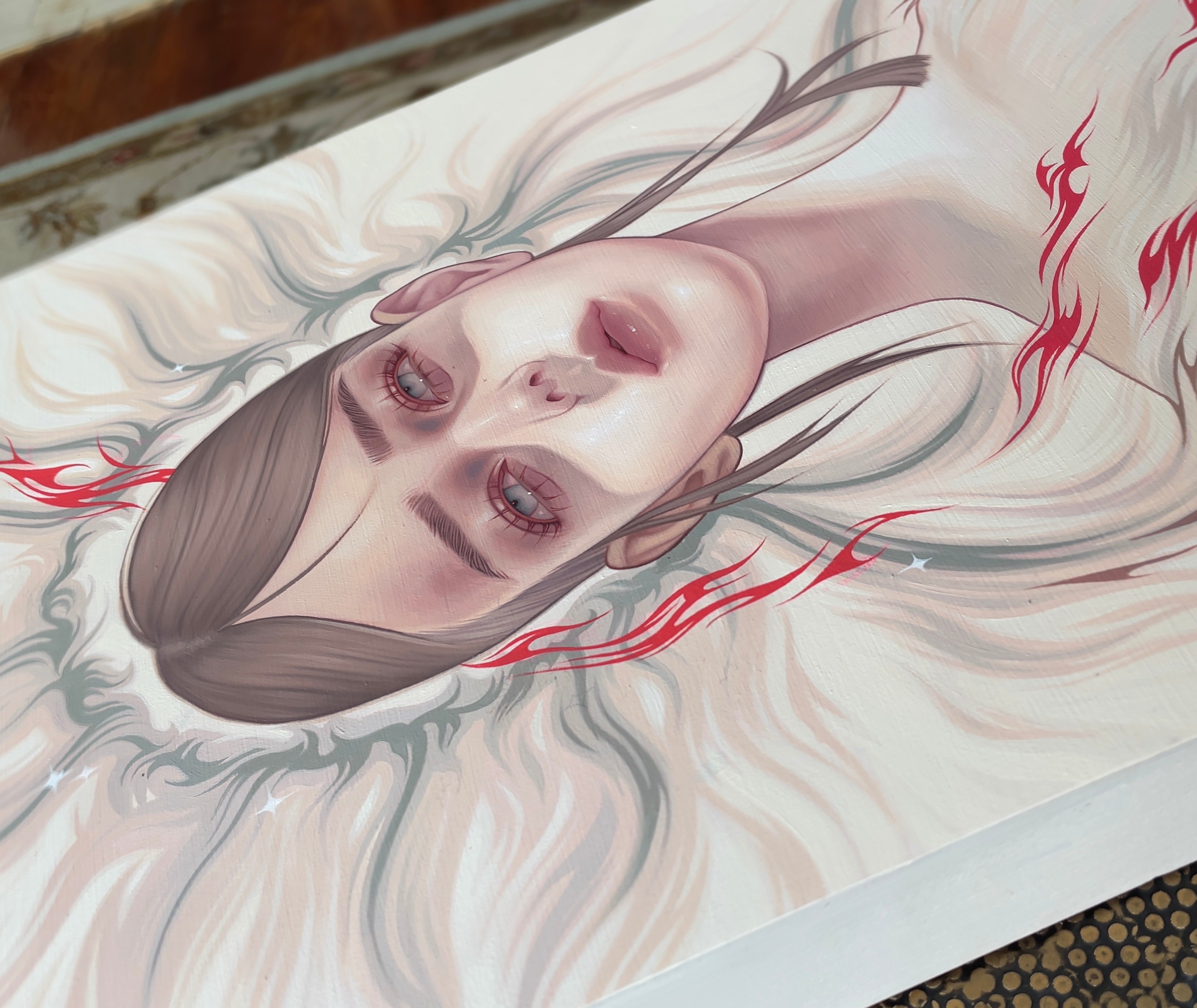 "Nerve Fire"
---
Kelsey Beckett
"Nerve Fire"
Oil on Board
12" x 16"
Free Shipping 
Kelsey Beckett, a Michigan-born illustrator and fine artist, has made a significant impact in the art world as a freelance illustrator and fine artist, showcasing her work in numerous esteemed galleries nationwide. 
Beckett's oeuvre centers on depictions of women adorned in intricately detailed attire, characterized by an abundance of intricate drapery, layers, and patterns, often embellished with floral elements. She demonstrates a distinct style in her portrayal of faces, where the restrained modeling around the edges and features lends a graphical appeal that is both charming and engaging.
Her compositions resonate with a distinct sense of design, subtly echoing the aesthetic sensibilities of Art Nouveau, though not directly associated with the genre. Now residing in Kentucky, Beckett's journey from a Detroit art school to a sign maker, and finally to an accomplished and notable contemporary painter, has been marked by her consistent pursuit of creating a soothing and comforting atmosphere through her artworks. Drawing inspiration from her fascination with portraiture, nature, and color theory, she constructs vibrant and atmospheric oil paintings that invite viewers into a calm, serene world of her creation.