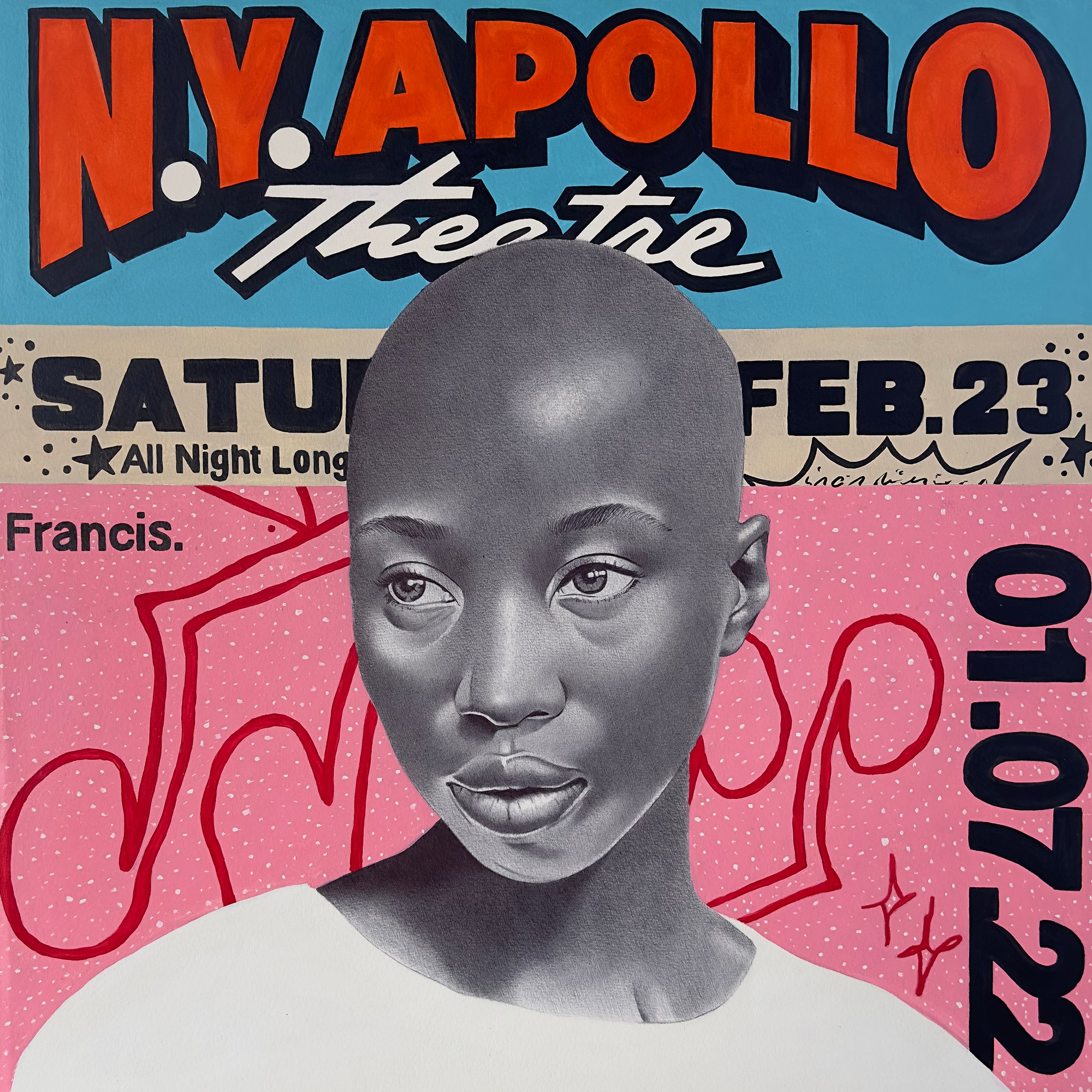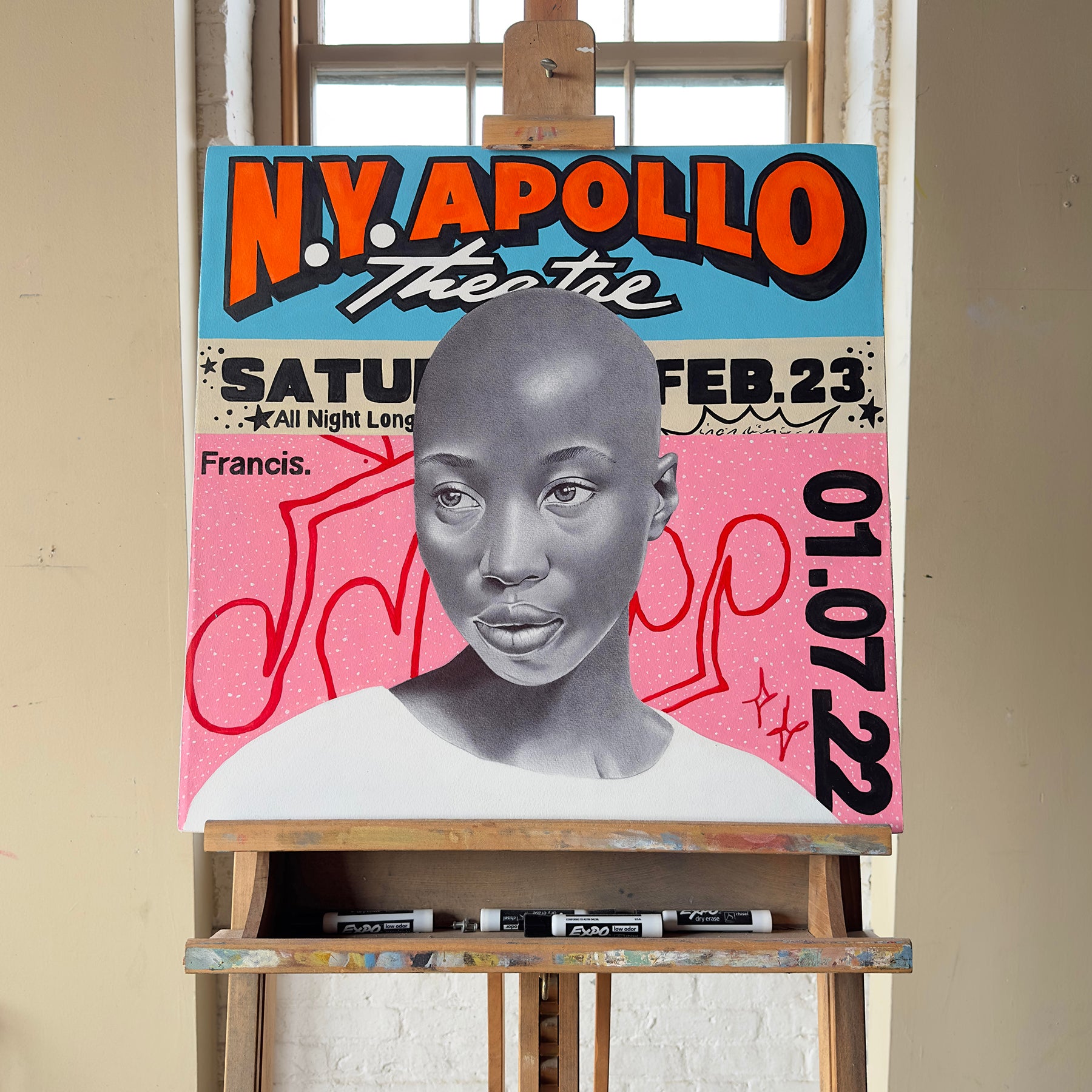 "Amateur Night"
Tommy Mitchell
"Amateur Night"
Ballpoint Pen & Acrylic on Panel
24" x 24"

Free Shipping 
Tommy Mitchell, a Baltimore-based artist, was born in Biloxi, Mississippi in 1983. He discovered his love for drawing at an early age and honed his skills through drawing a variety of subjects ranging from magazine covers to basketball cards. After high school, he took on several retail jobs before returning to his passion for the arts.
Tommy's preference for ballpoint pen as his medium came from friendly competition with a classmate who used the pen to minimize mistakes, a technique he adopted. With no formal training, he taught himself by studying tattoo artists, admiring their attention to detail and execution with ink.
Tommy's portraiture is a testament to his skill with ballpoint pen, which he pairs with acrylic paint and mixed media to enhance the detail in his subjects. His subjects convey complex emotions of longing, solidarity, and reflection, serving as icons in his works. Drawing inspiration from fashion photography and religious elements, Tommy creates empowering representations of women of color that challenge conventional notions of ideal beauty.
Tommy's artwork is a powerful commentary on identity, beauty, and representation, utilizing his signature style to celebrate the unique qualities of his subjects. His art has been exhibited in galleries throughout the United States.
---