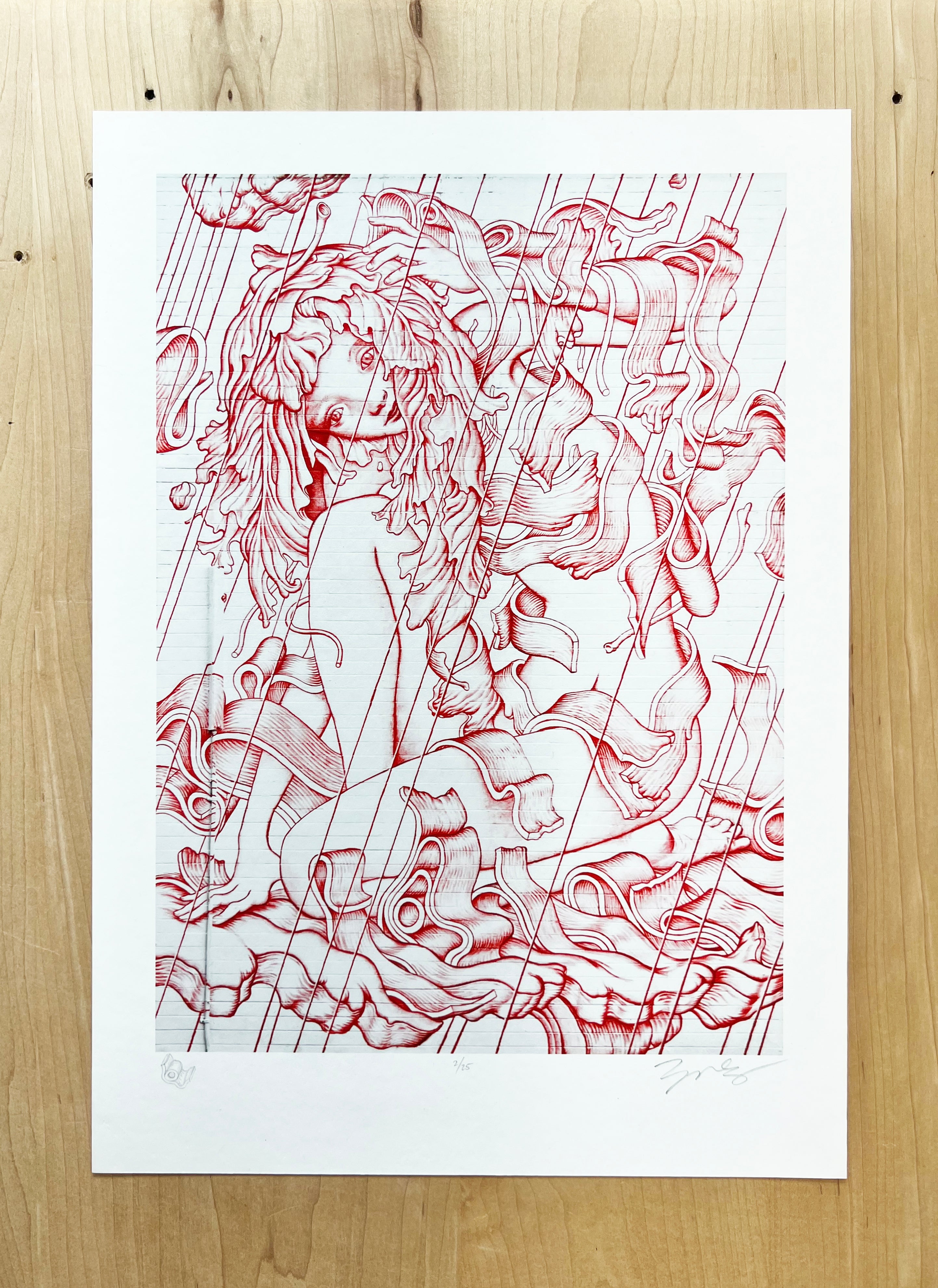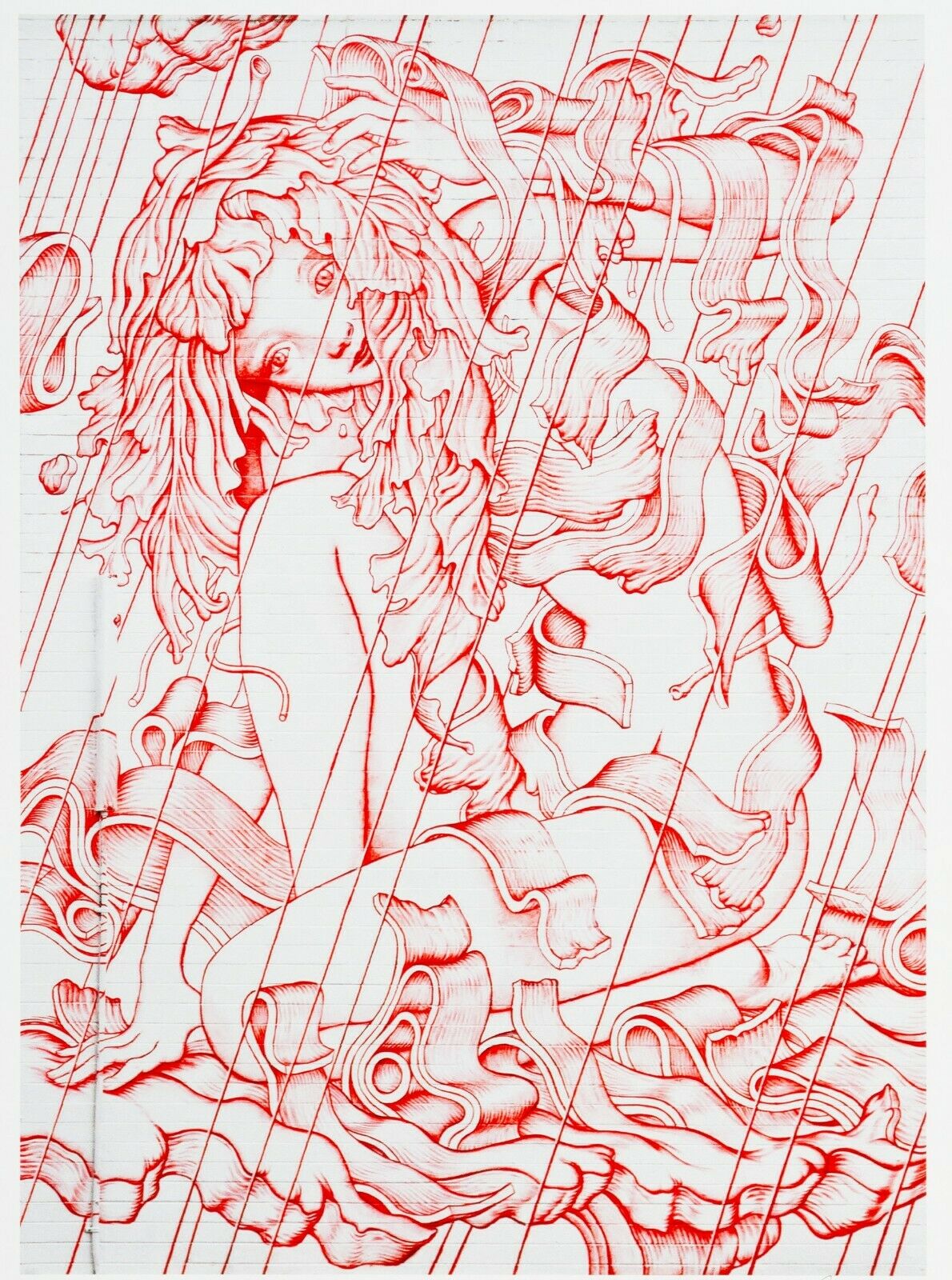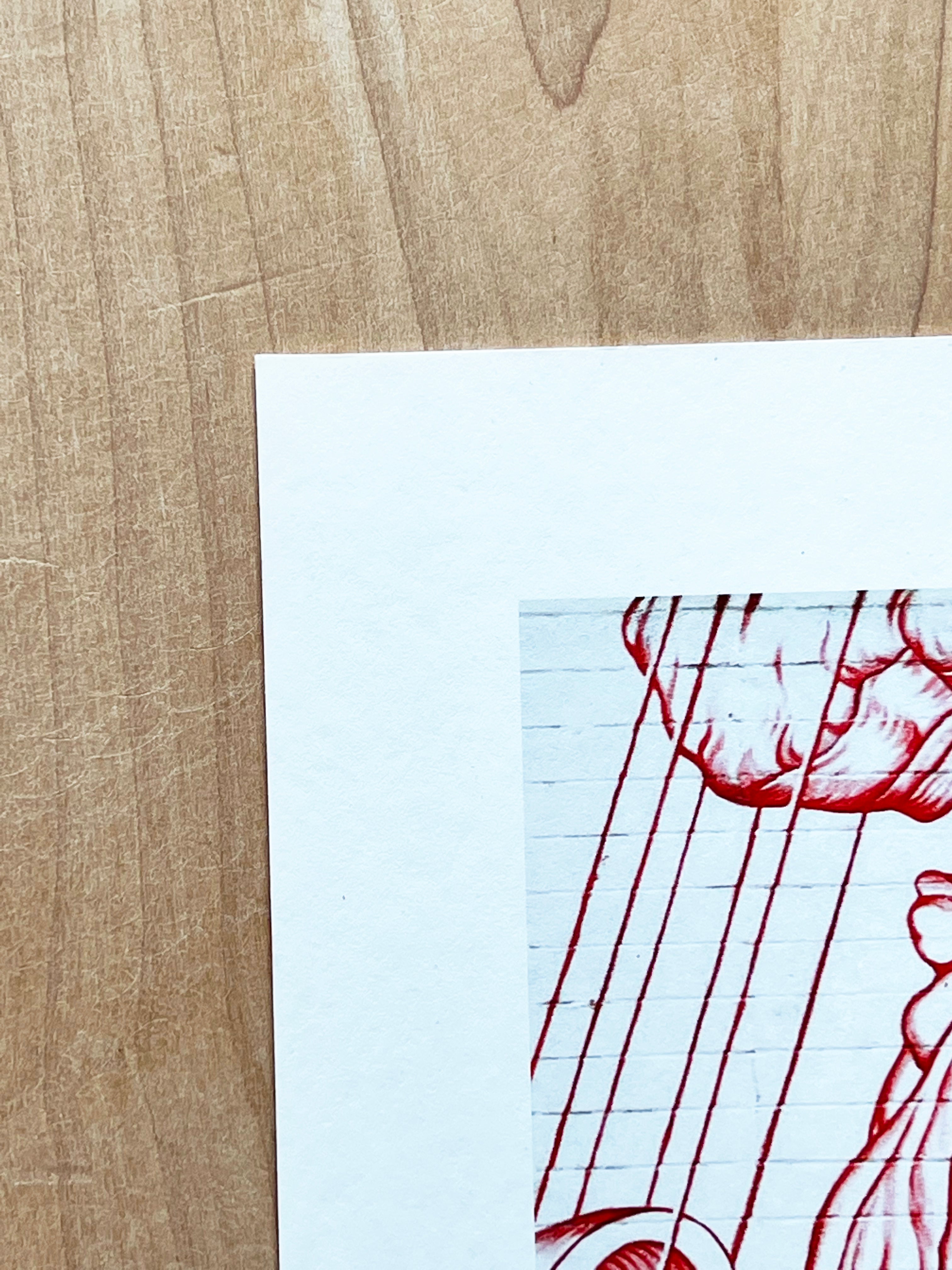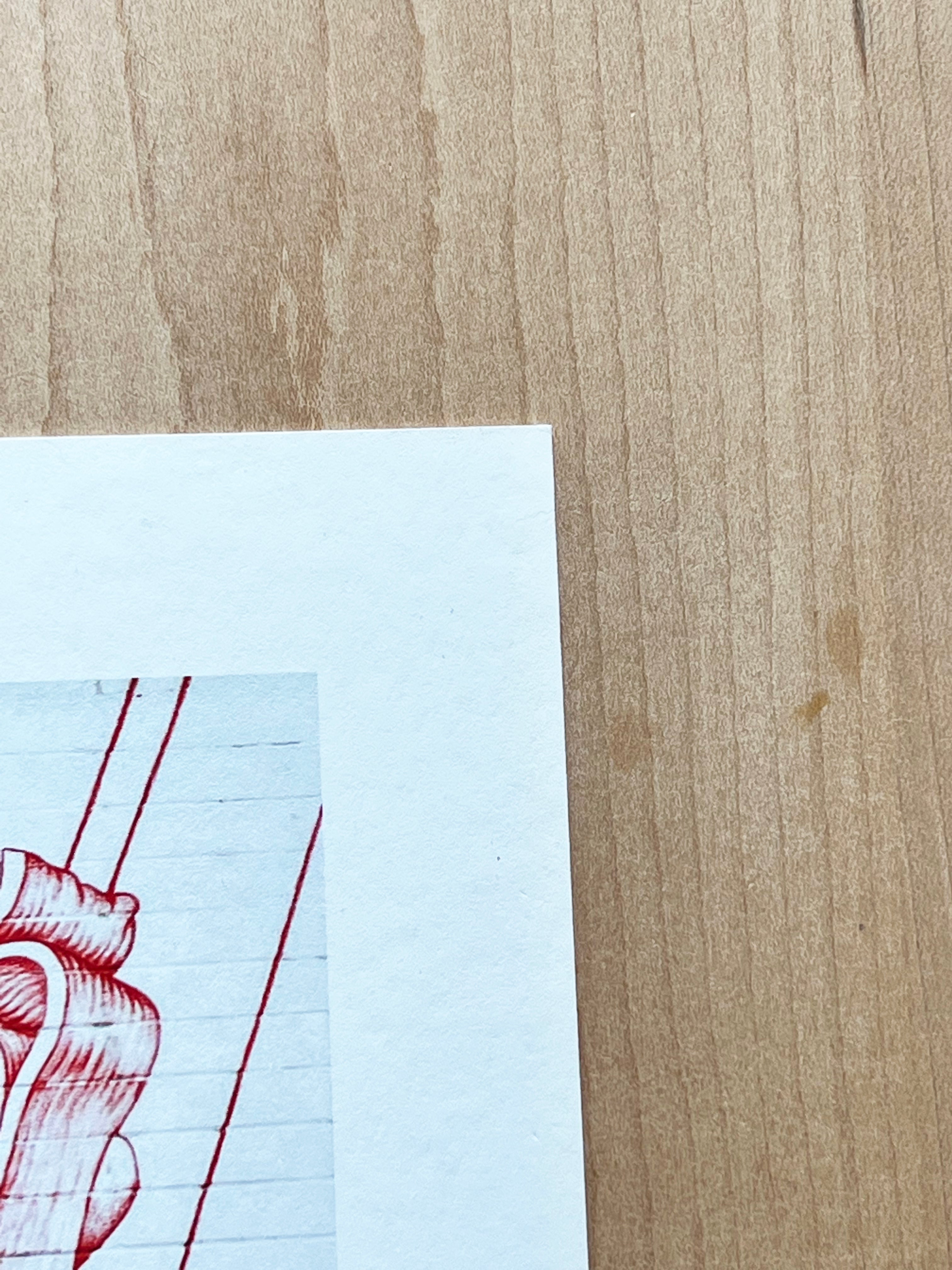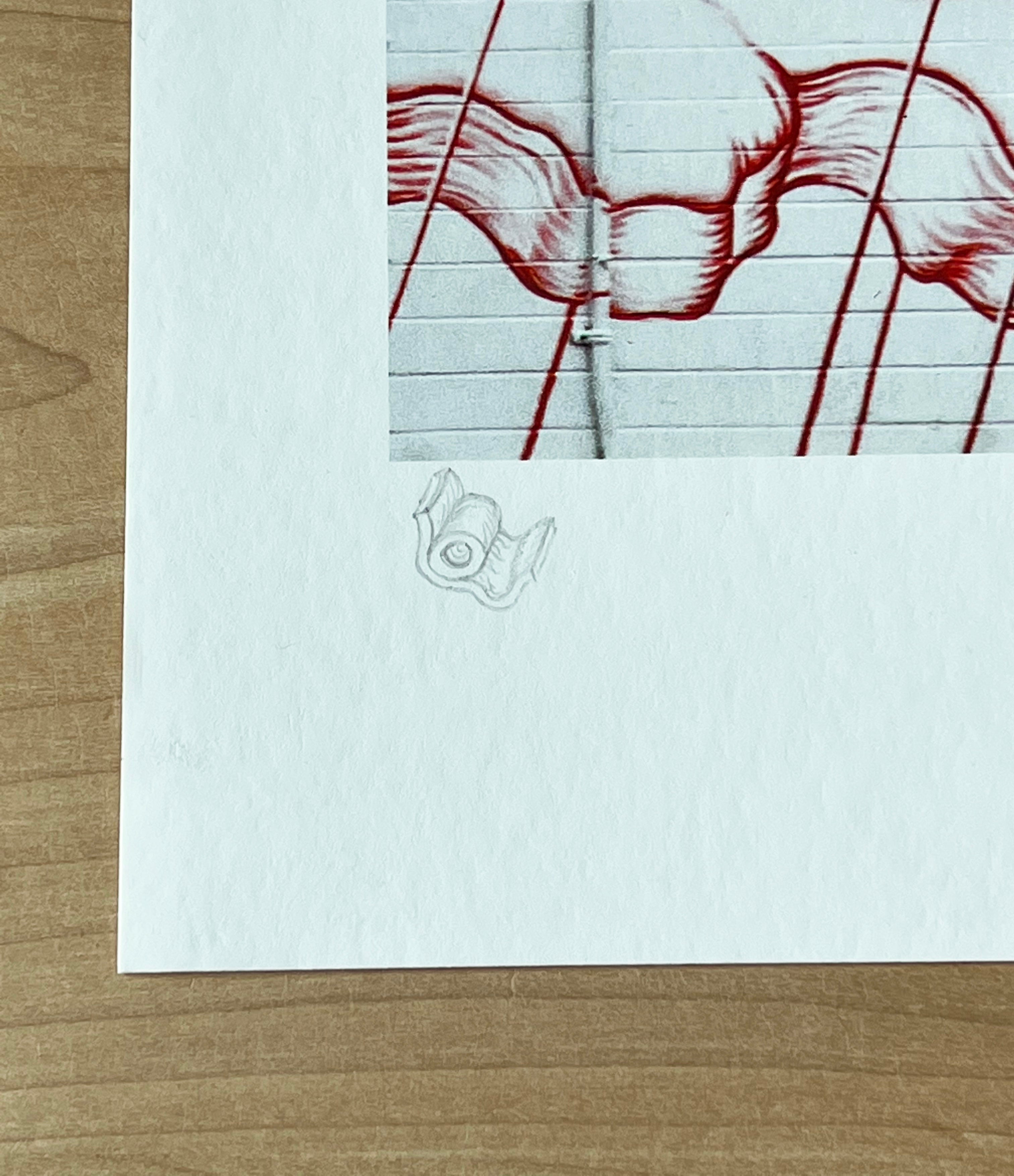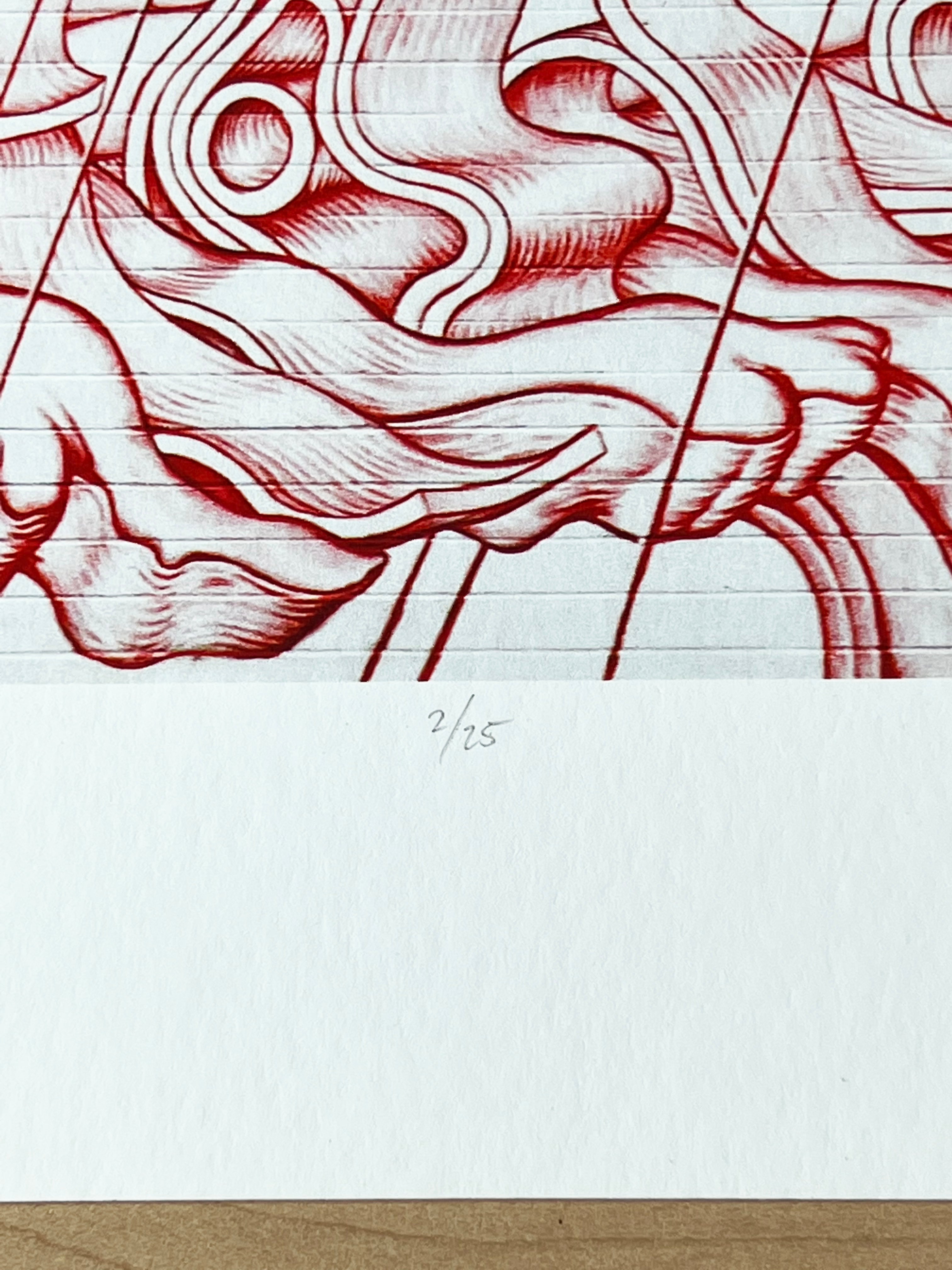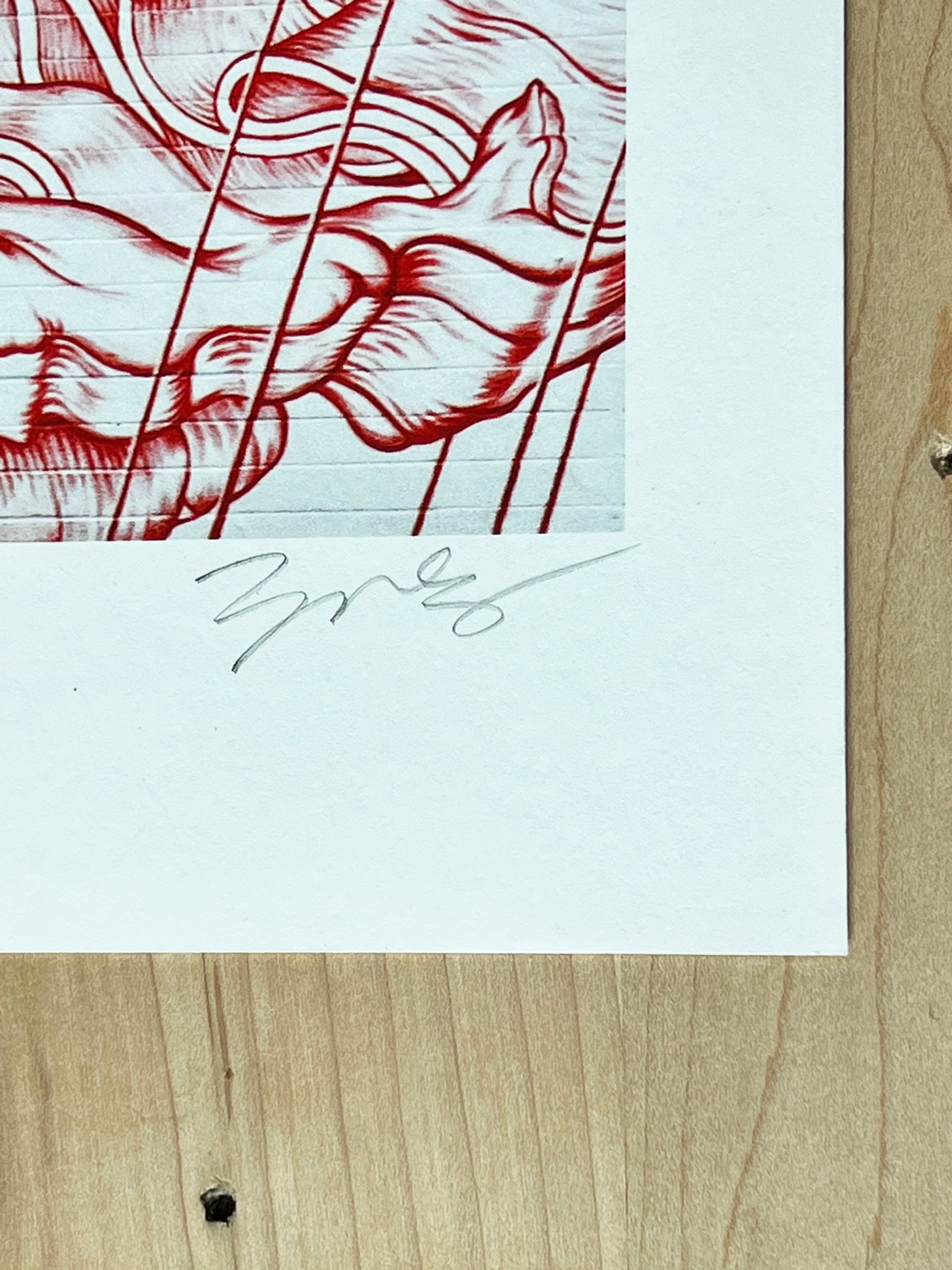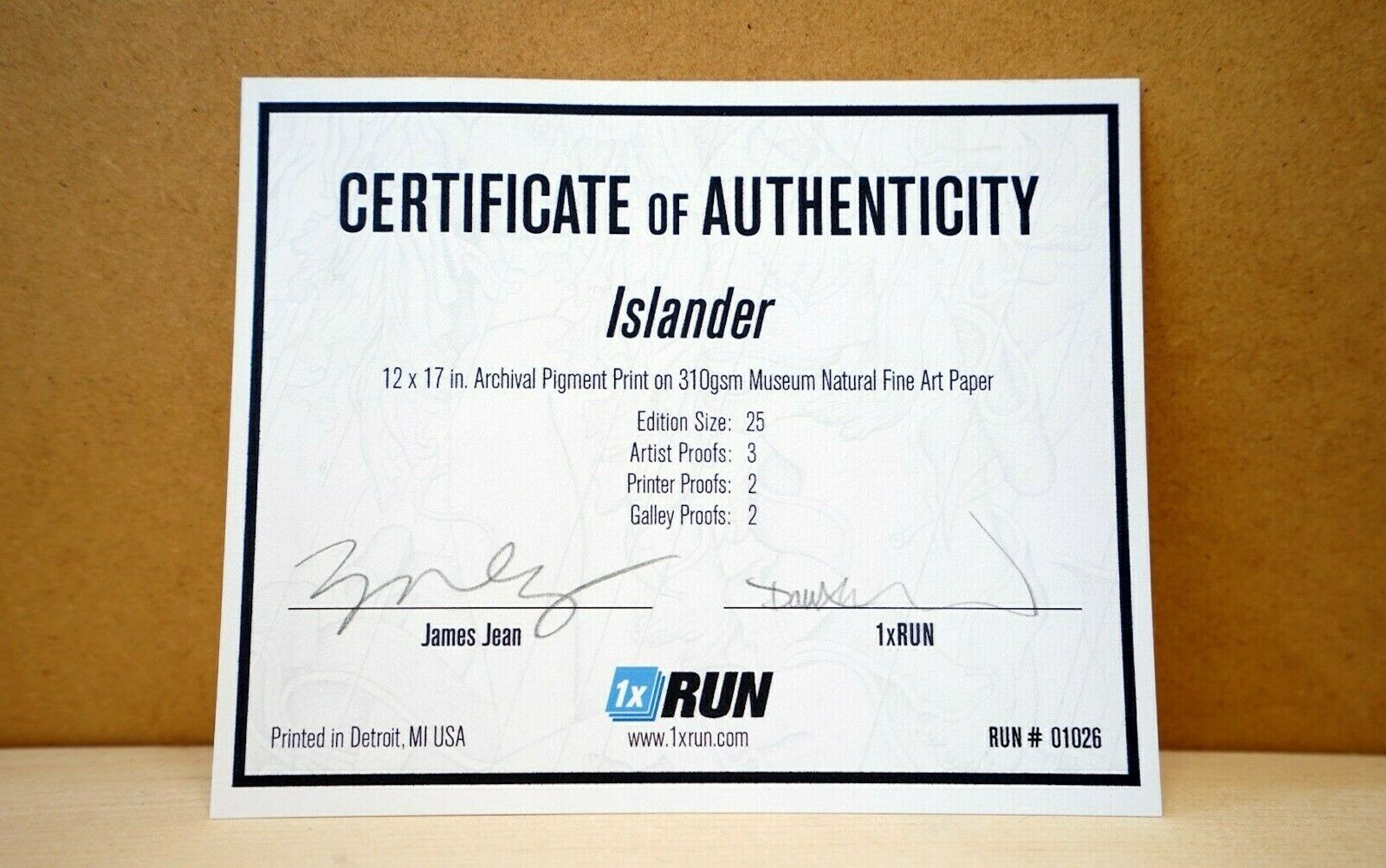 "Islander"
---
James Jean 
#2 of 25
12" x 17"
Signed and numbered by James Jean
Original Sketch by James in lower left corner.
Certificate of Authenticity signed by James and the producer of the print, 1xRUN
Ships framed in a plain black frame.
An edition of just 25 copies - one of James's smallest runs ever - released only during POW! WOW! HAWAII! in 2015 and available only to residents or participants of the festival in Hawaii at the time, James sketched an original drawing on each and every print released that day.  Truly a remarkable print for any collector of James's work.
The print is of James's mural he produced in 2014 in Kaka'ako, Honolulu, Hawaii which has now been painted over and removed.