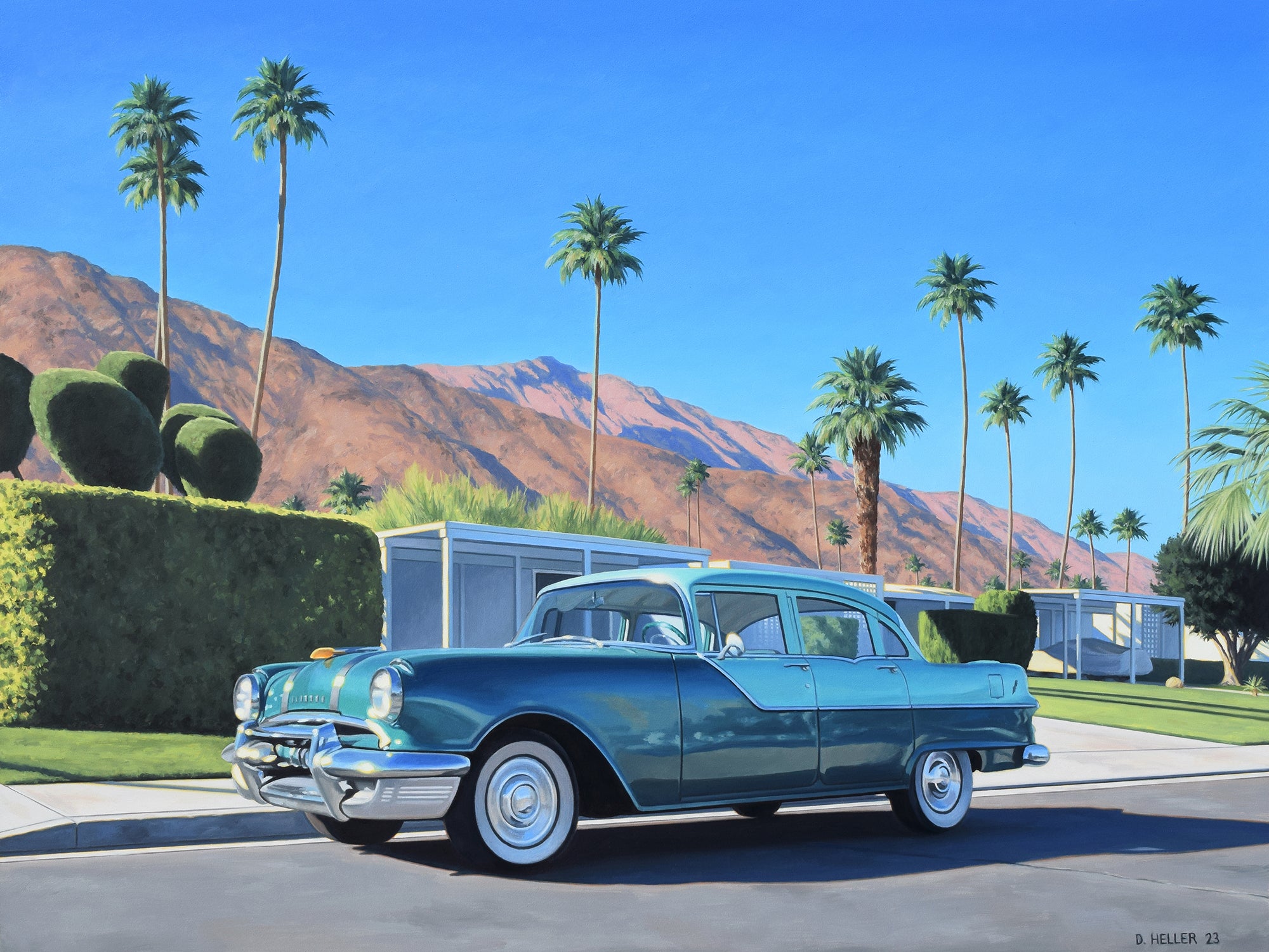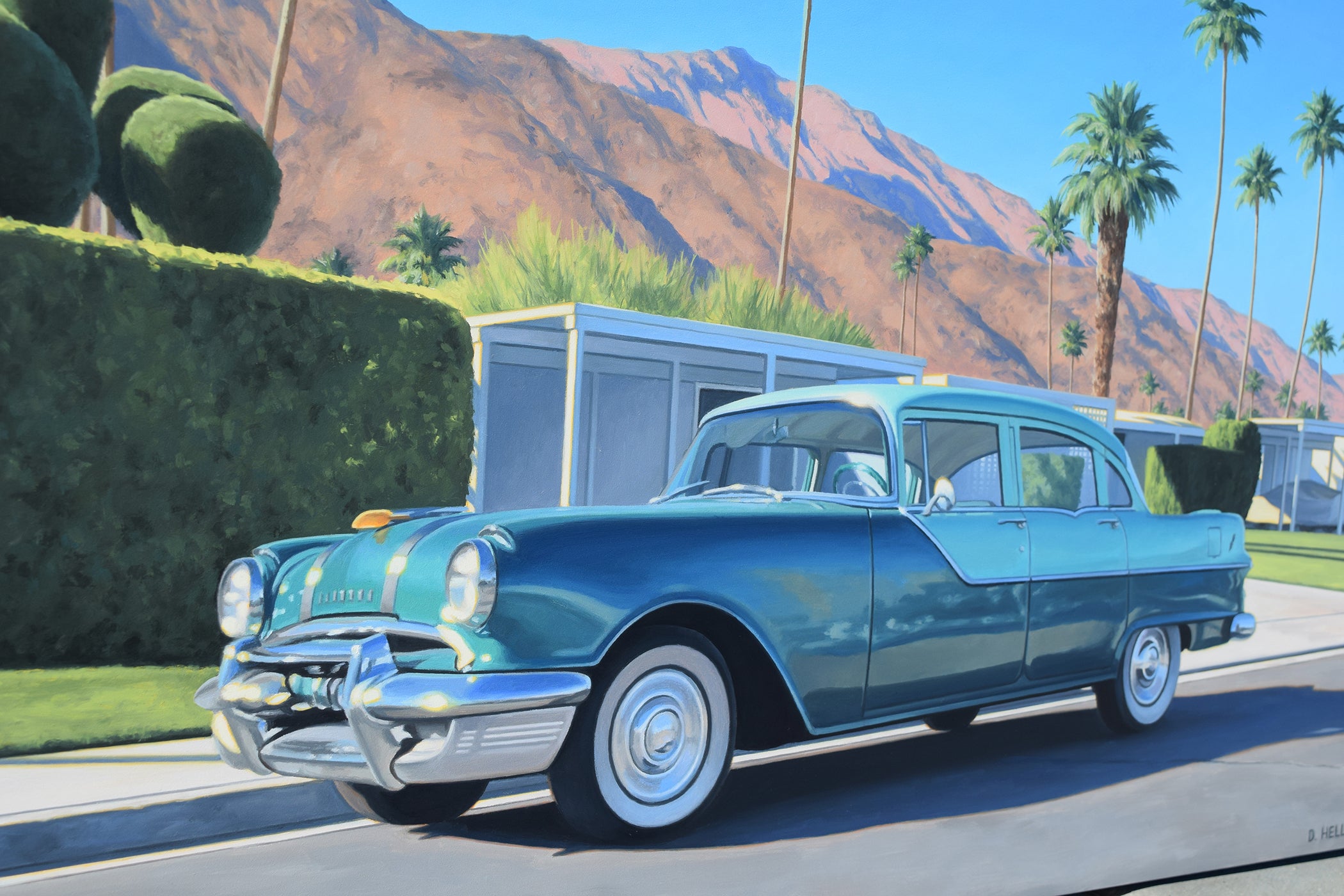 "Palm Springs Pontiac"
---
Danny Heller

"Palm Springs Pontiac"
Oil on Panel
18" x 24"
Danny Heller, a distinguished artist and a native of Northridge, CA, was born in 1982. During his formative years in the San Fernando Valley, he immersed himself in observing the golden landscape of Los Angeles, elements of which would later permeate his artistic oeuvre. To pursue formal education in art, Heller ventured from the Valley to the College of Creative Studies at the University of California, Santa Barbara. Guided by esteemed landscape painter Hank Pitcher, he procured a Bachelor of Arts degree in art, with a specialized focus on painting.
Heller's artistic journey initially steered him towards capturing the surf landscapes of Santa Barbara. His creative lens then gradually shifted, turning towards the retro iconography quintessential of mid-century Los Angeles. Now, with his studio nestled in the Coachella Valley, Heller dedicates his work to the depiction of Modern American imagery, primarily concentrating on the architecture, design, and automotive culture that pervades the nation.
In his own words, Heller's paintings strive to capture the reality of the American environment, both in the celebration of once groundbreaking architectural and social ideas and in their eventual neglect. His art resonates with the nation's mid-century identity, employing strategic lighting, dramatic angles, and color palettes to construct engaging compositions that spotlight architectural elements.
Heller's realistic style captures the harmonious intersections of design and environment, preserving the compelling characteristics of these spaces. He navigates the realm of art as a documentarian, preserving an architectural culture in America that teeters on the brink of extinction. However, the paintings are steeped in personal significance as well, often focusing on locations reminiscent of Heller's childhood or reflecting an era relayed to him through familial narratives.
Heller's objective, through his historically and personally significant scenes, is to reconnect with a seemingly bygone era, remnants of which are still discernible in the contemporary world. Especially in a time that favors relentless evolution, he warns of the potential loss of collective history as the past is razed to make way for the new, thereby depriving ourselves of a foundational platform for future construction.
Heller's work has graced numerous solo and group exhibitions worldwide, from Paris to Los Angeles and recently in Madrid. His paintings are a part of private collections and museum institutions across the globe, cementing his place in the world of contemporary art.