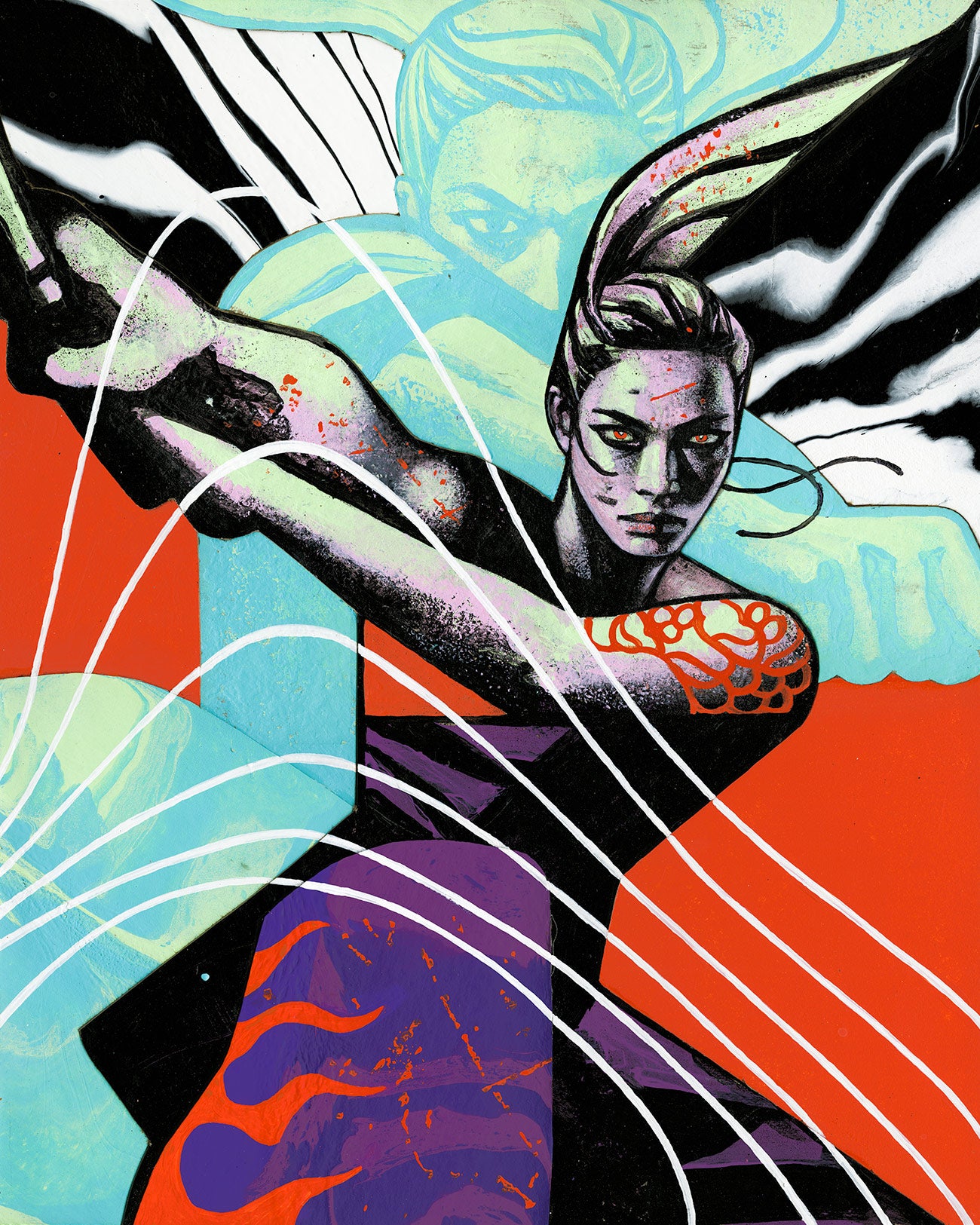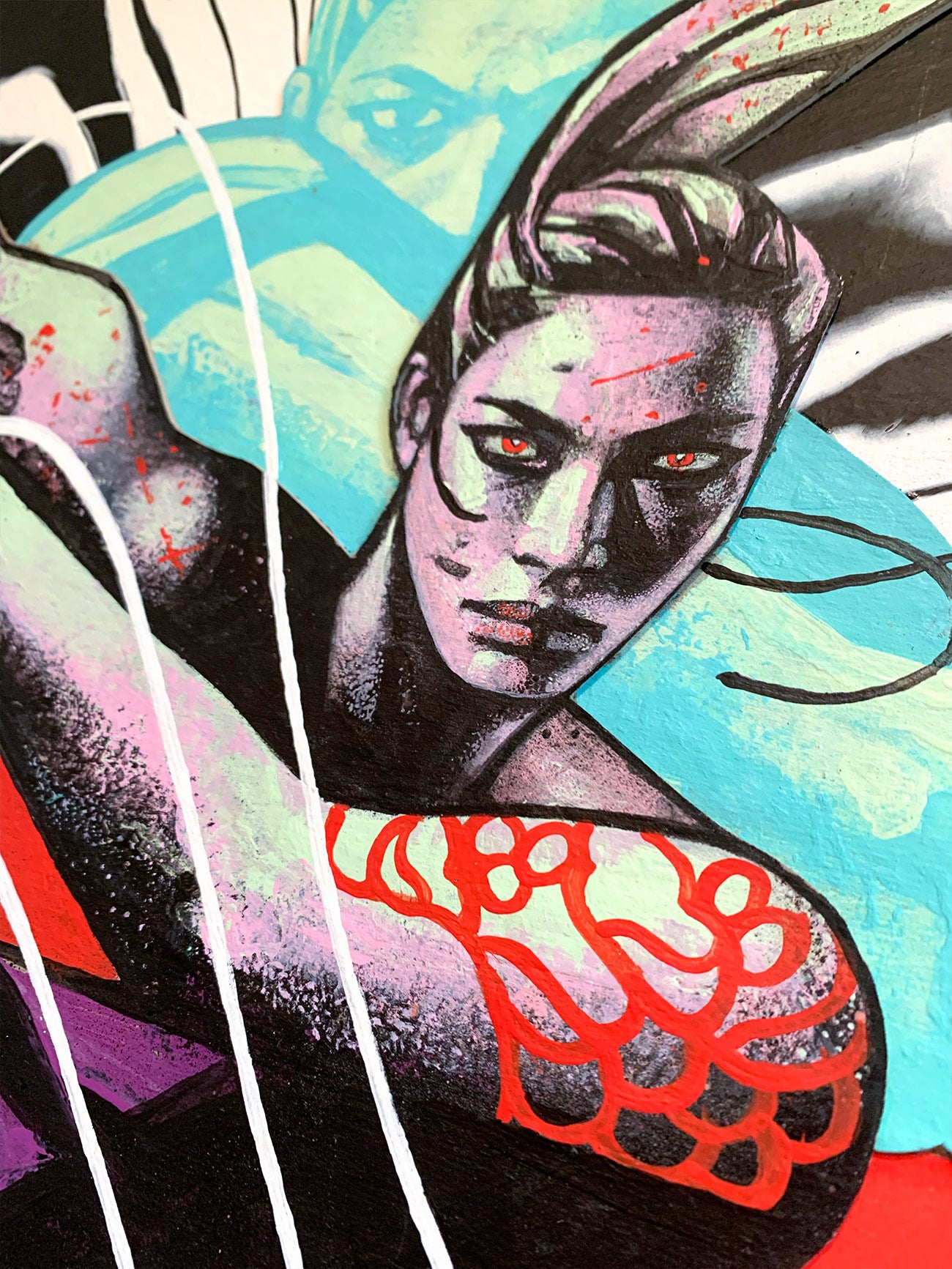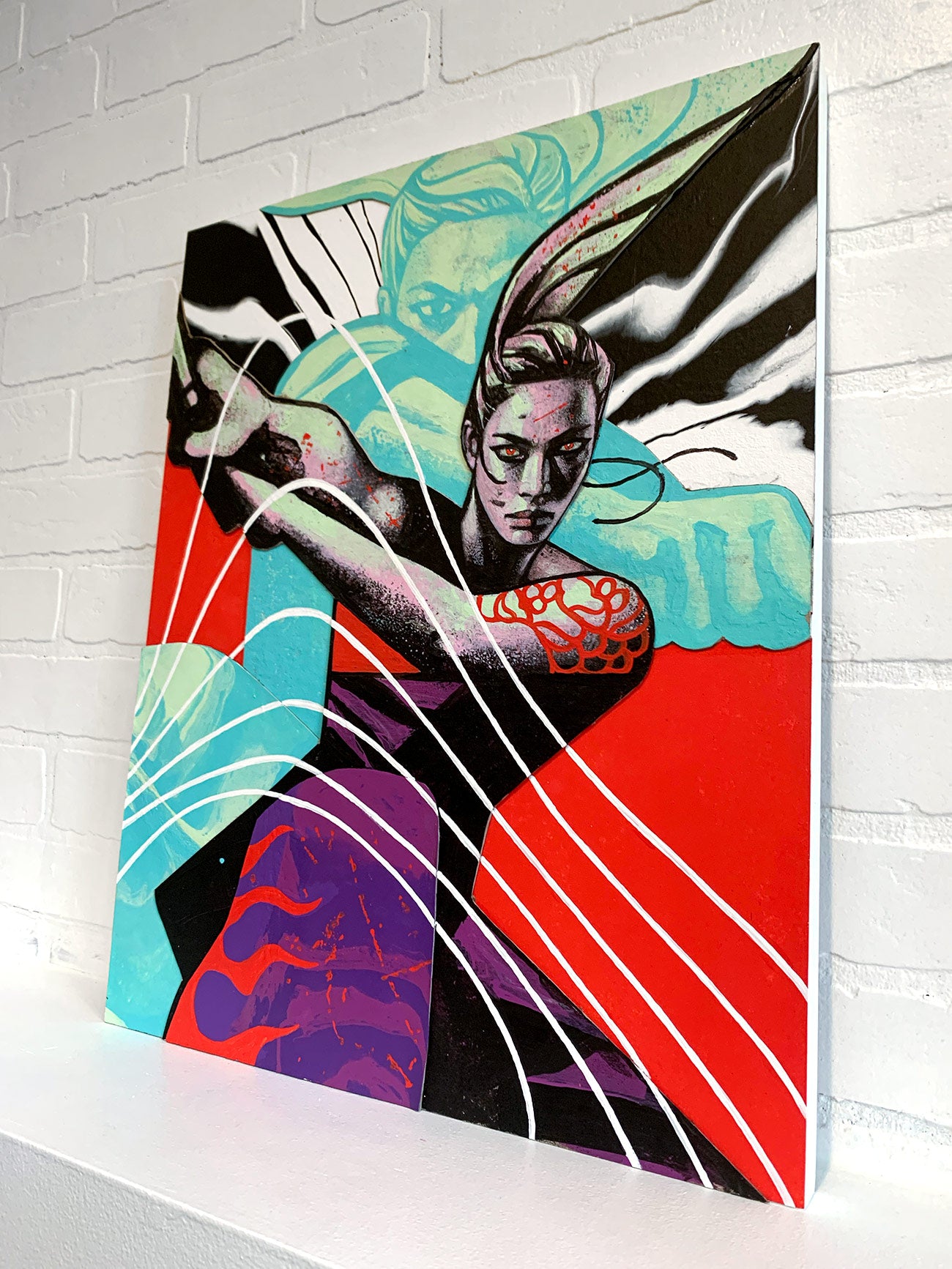 "Sally Mae"
Gian Galang
"Sally Mae"
Acrylic on Layered Chipboard
16" x 20"
Free Shipping
Gian Galang, an esteemed American artist and illustrator, has built a reputation on his vivid depictions of martial arts and action sports. Born in Los Angeles, Galang spent his early years in Hong Kong before relocating to Virginia at the age of ten. It was at Virginia Commonwealth University that Galang honed his skills, receiving dual honors in illustration and graphic design. His academic excellence earned him a coveted spot in the Wieden & Kennedy 12 during his fifth year.
Galang's childhood involvement in Karate and Muay Thai shaped the foundation of his artistic inspiration, further influenced by video games and comic books. His unique art style draws heavily from the teachings of George Pratt, his university mentor.
Galang's professional journey commenced when he began sharing his artwork on social media platforms like Tumblr and Reddit. This exposure led to his first major commission: designing for VICE's Fightland series. From there, his career took off, leading to collaborations with illustrious brands and organizations such as Nike, Reebok, the UFC, HBO, and Everlast.
In 2021, Galang showcased a collection of his paintings, encapsulating the art of fighting, at Gallery Nucleus in California. Currently residing and working in New York City, Galang continues to create captivating artwork for a diverse clientele, including ESPN, Criterion, and more. His previous roles include serving as an art director at The Brooklyn Brothers NYC, Nickelodeon, and Anomaly NYC, reflecting his broad experience in the field of art and advertising.
---