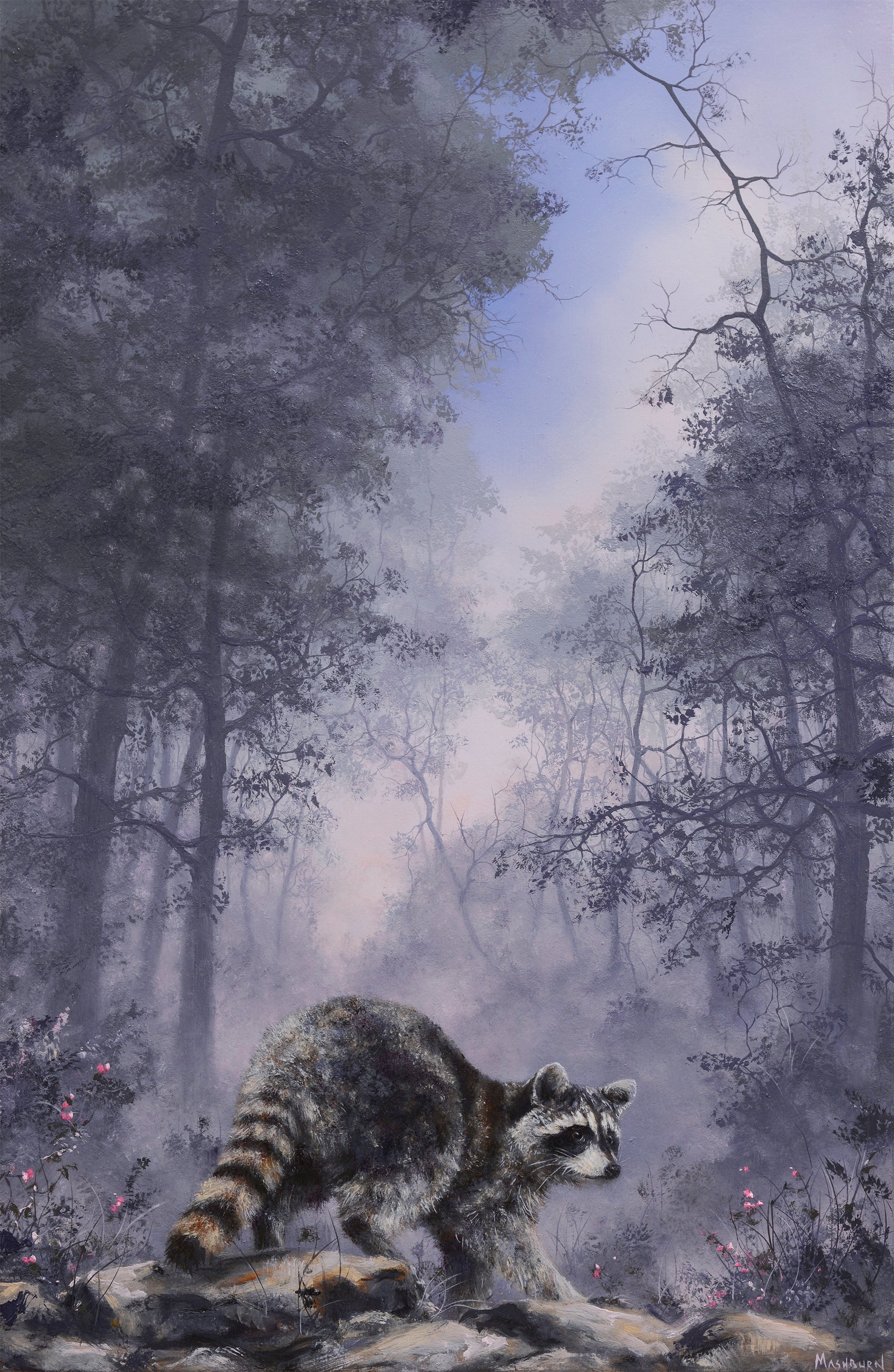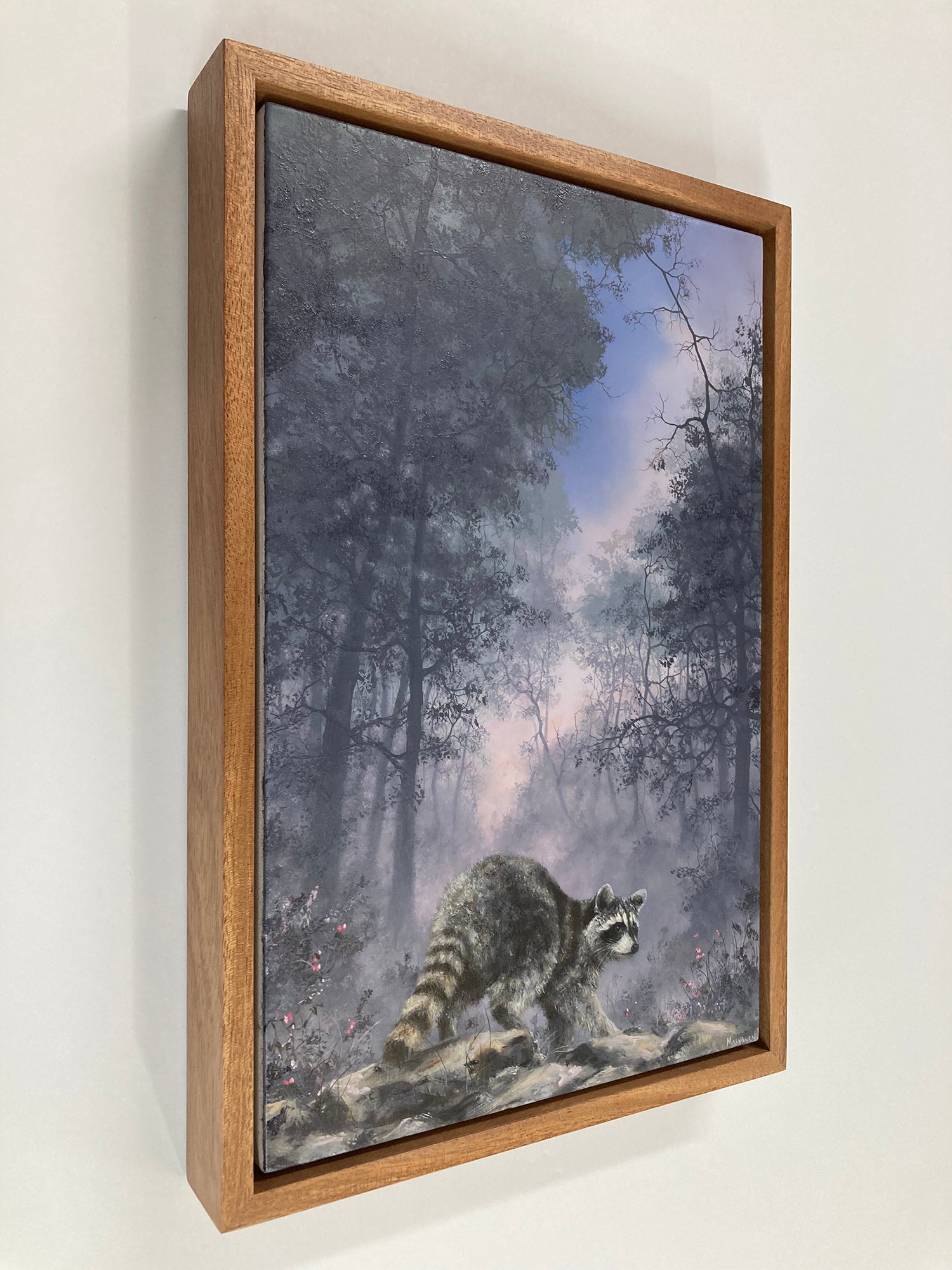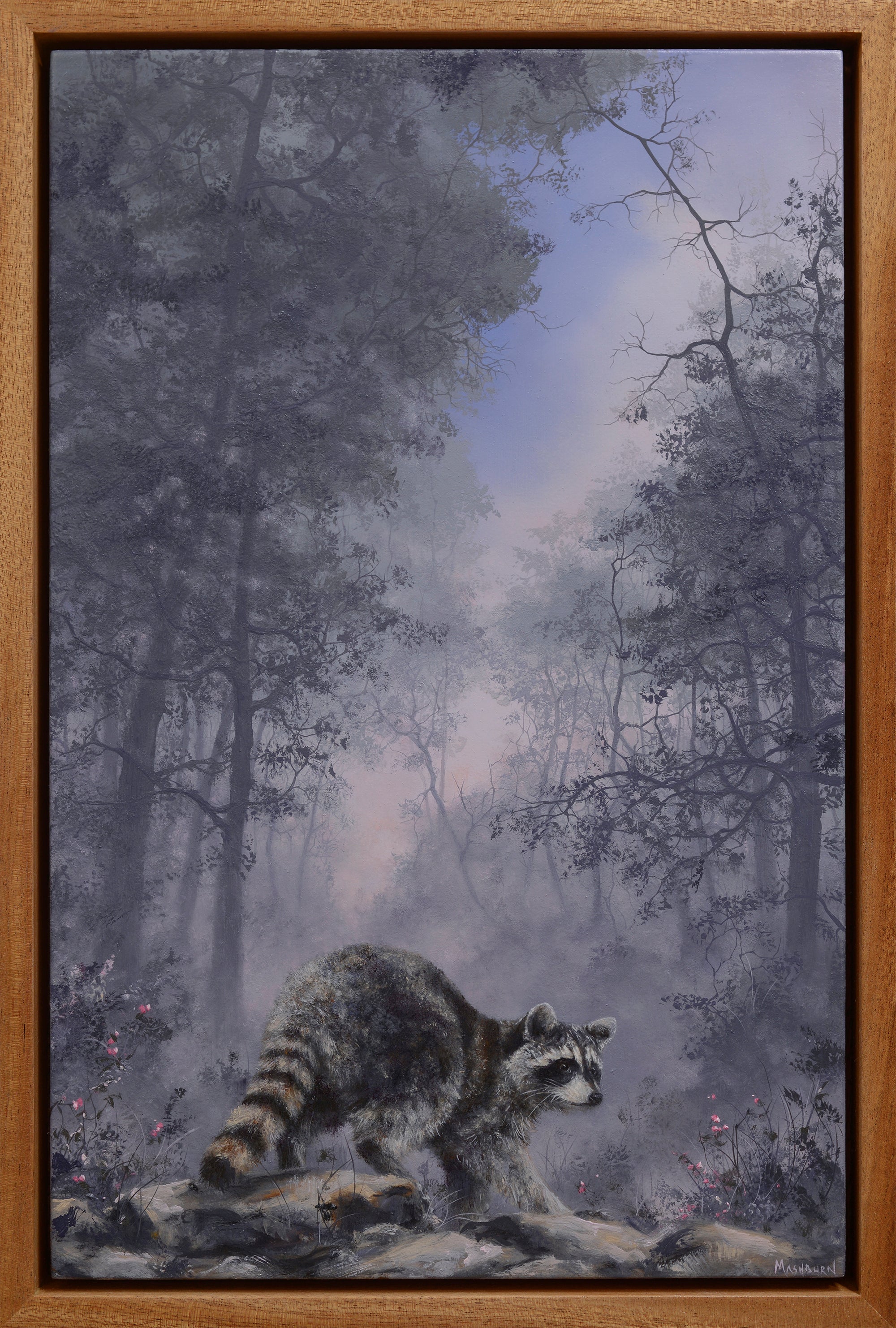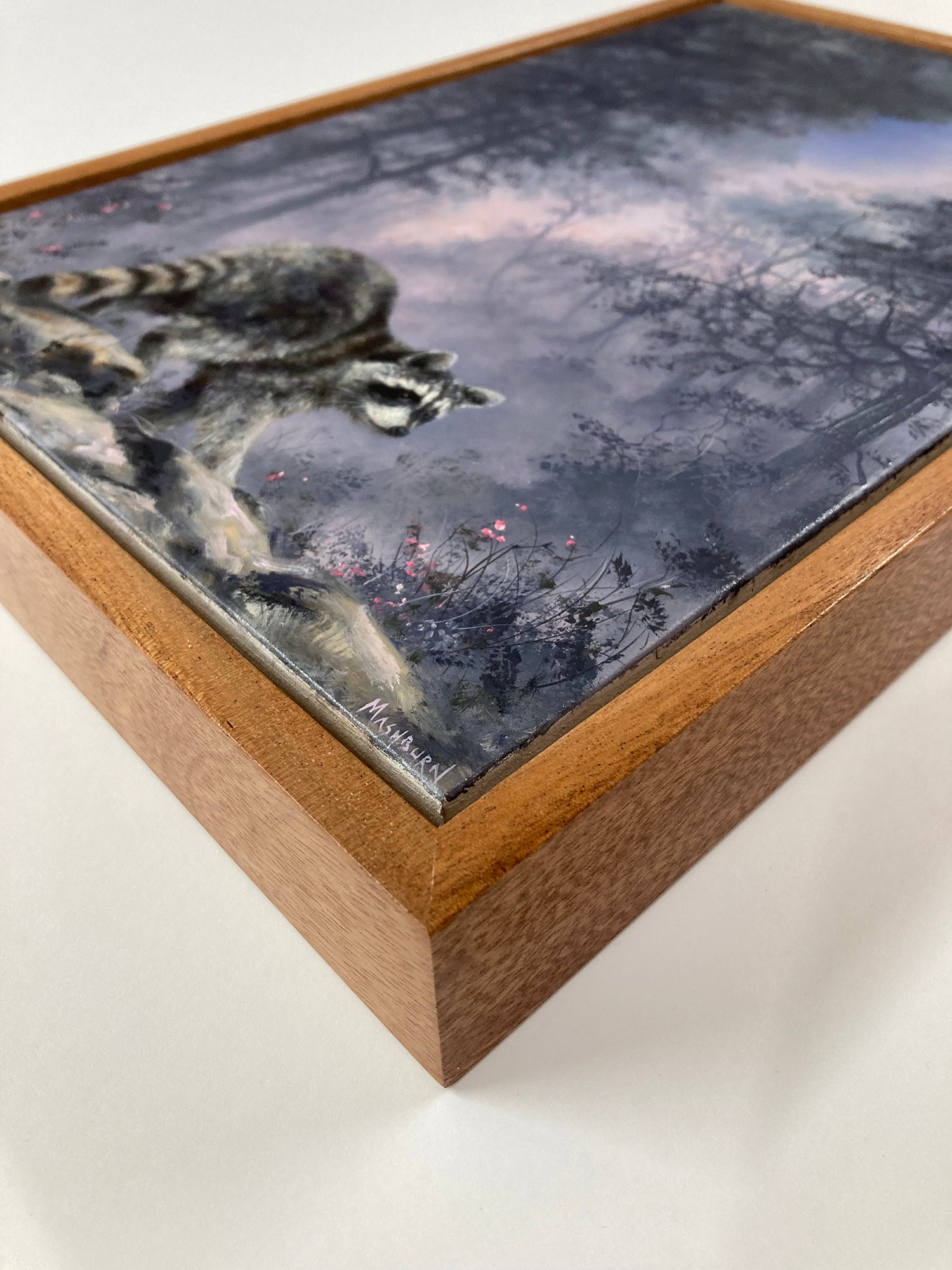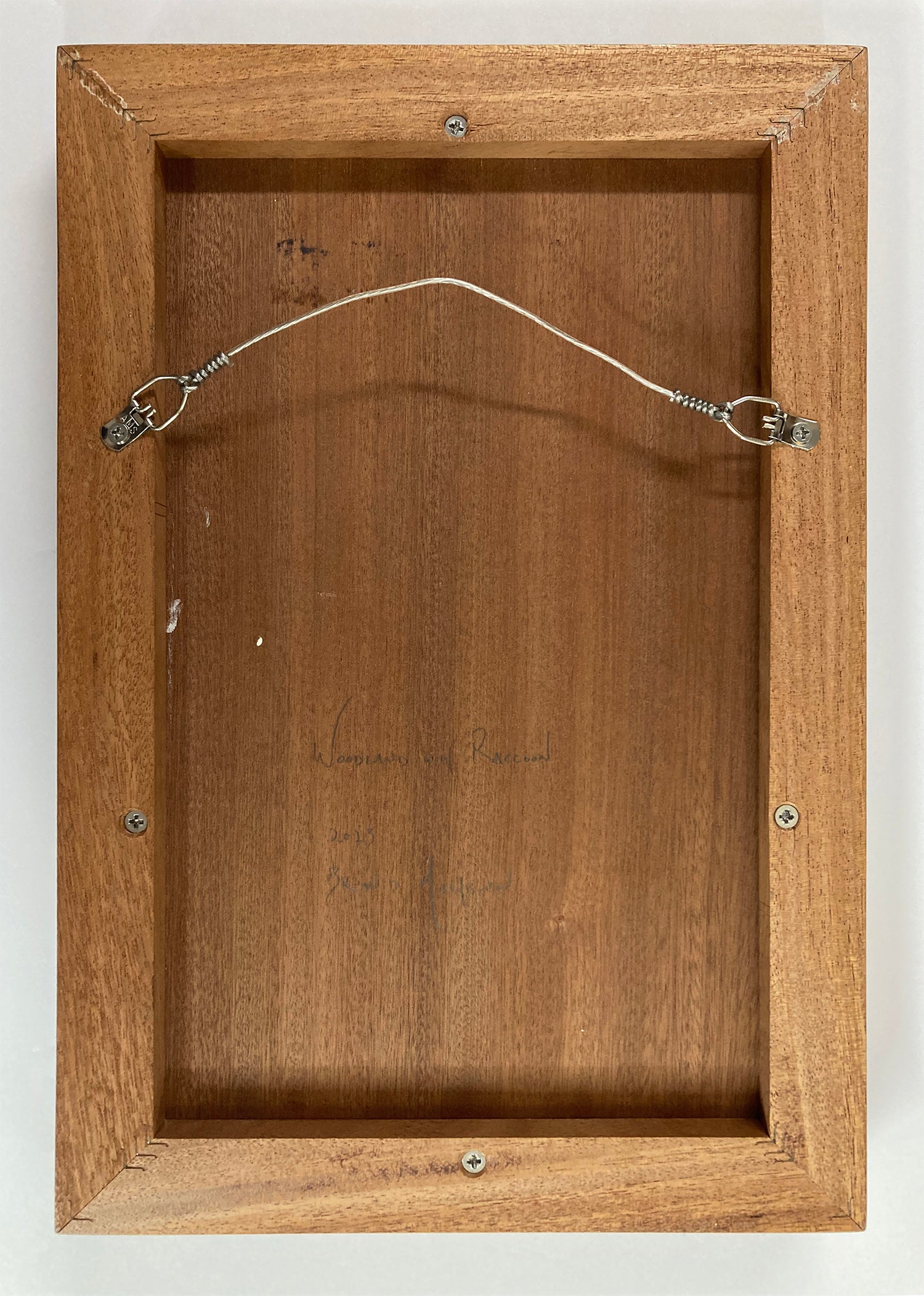 "Woodland with Raccoon"
Brian Mashburn
Woodland with Raccoon
oil on sapele mahogany
9" x 14"

Free Shipping worldwide.
Nestled in the scenic mountains of North Carolina, Brian Mashburn stands as a distinguished American artist, whose journey in art was honed at the University of North Carolina at Chapel Hill, culminating in a BFA in 2002. His work, a captivating blend of urban and industrial landscapes juxtaposed with elements of nature, showcases his prowess as an oil painter. Mashburn's art is more than a visual treat; it's a narrative experience, marked by an extraordinary attention to detail that draws the viewer into a deeper engagement with each piece.
Drawing inspiration from daily observations and fueled by a keen interest in history, natural science, and philosophy, his paintings are a testament to his multifaceted curiosity and intellectual depth. Residing in the artistic hub of Asheville, NC, Mashburn continues to enrich the art world with his unique perspective, where the lines between the man-made and the natural world are both blurred and beautifully rendered.
Payment plans are available via Shop Pay (Up to 48 months) or through Supersonic Art directly.
---