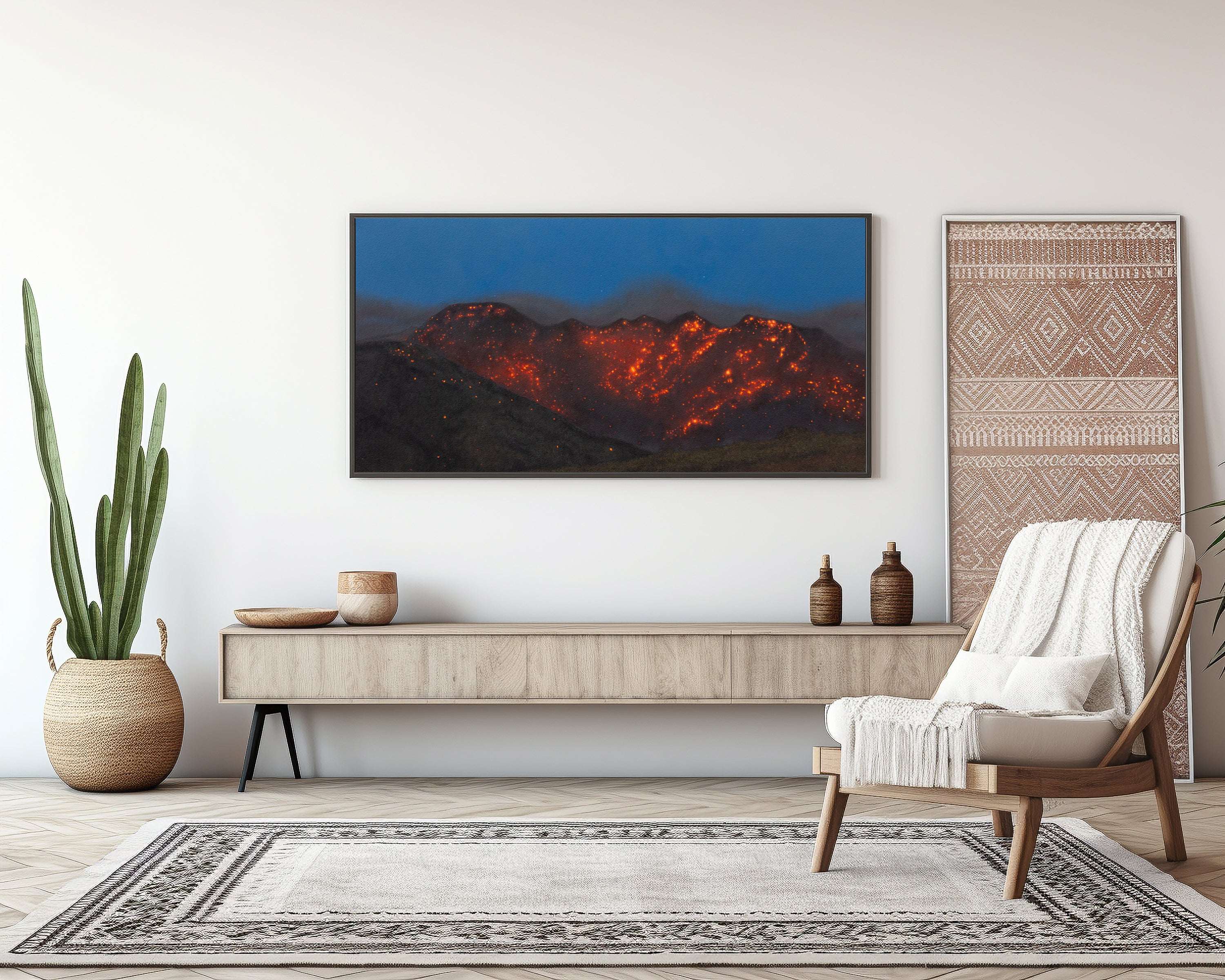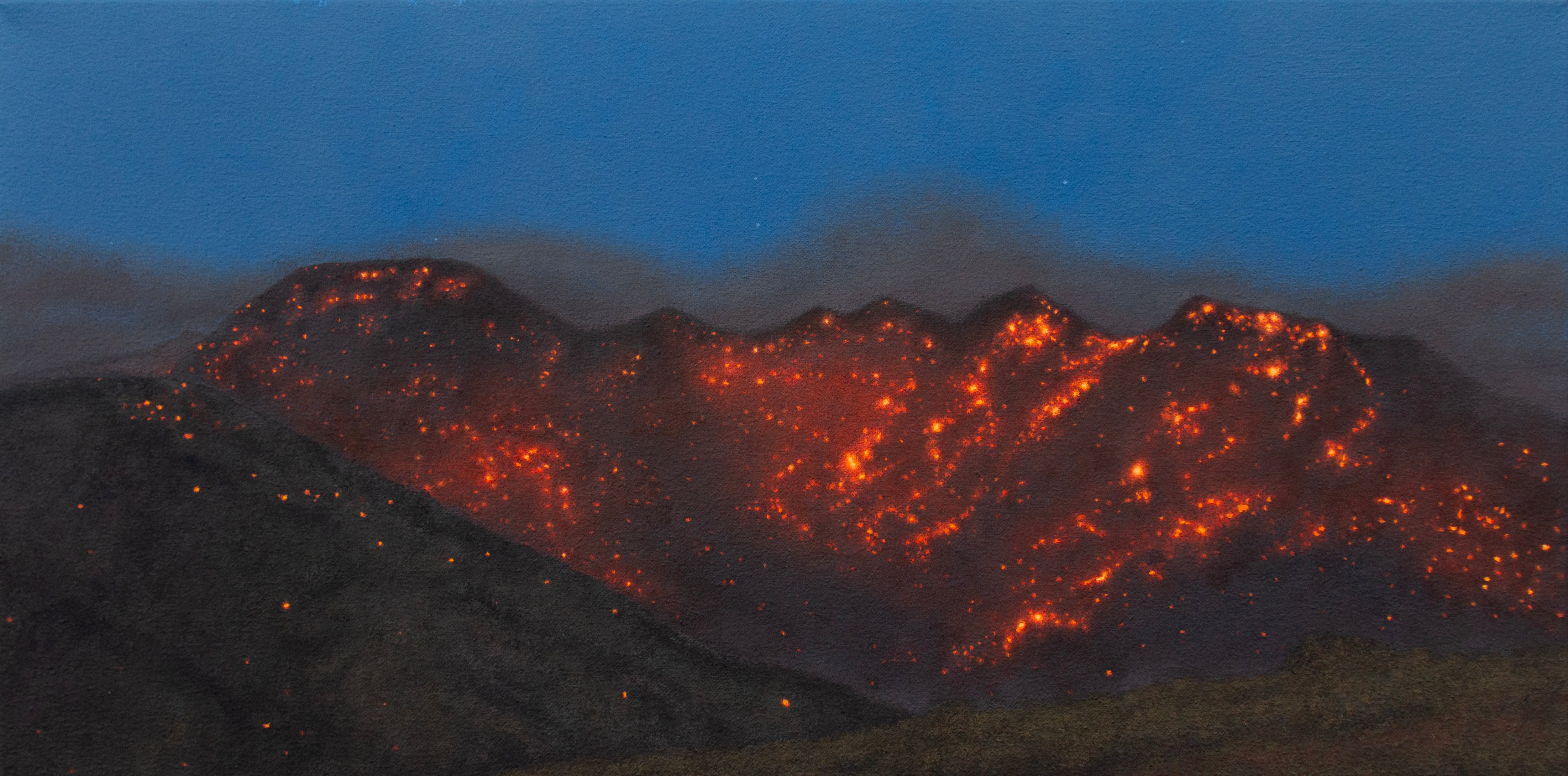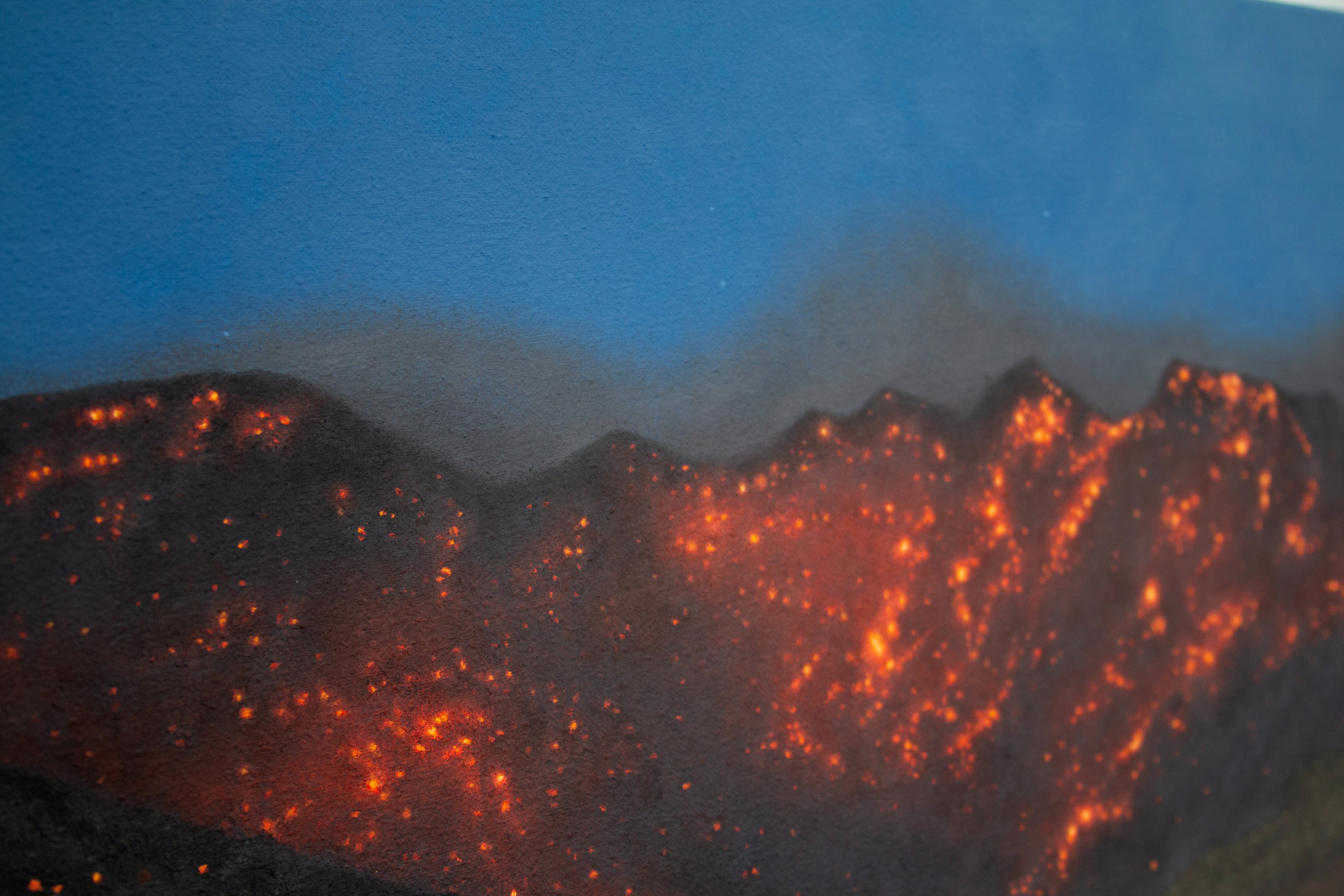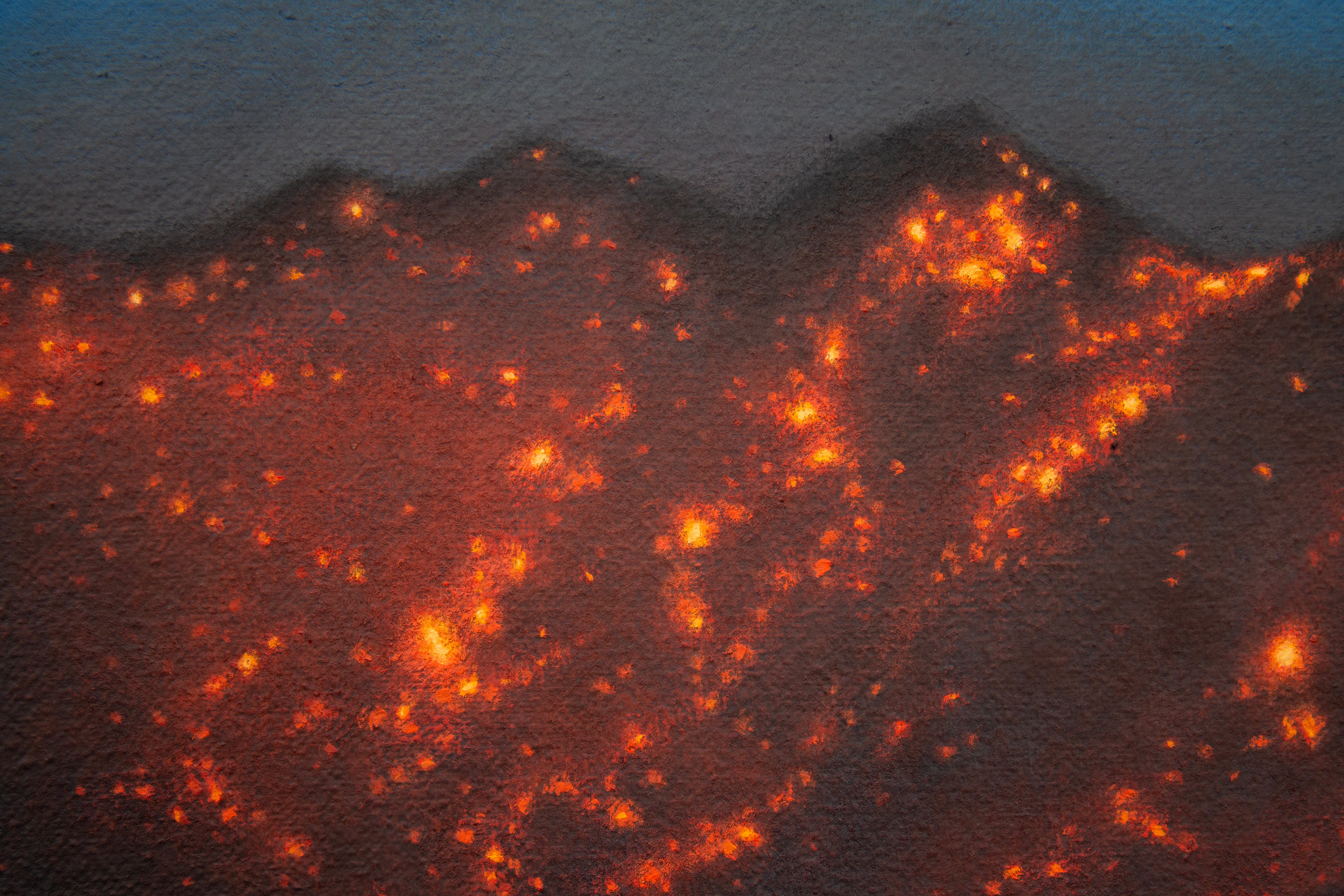 "What A Wonderful World"
---
S. Jordan Palmer
"What A Wonderful World"

Oil on Canvas
12" x 24"
Free Shipping.  Concept framing shown in featured images.  Frame not included.
Hailing from the small town of Prescott, Arizona, S. Jordan Palmer's artistic approach draws heavily on his roots. Palmer's work is an evocative portrayal of his experience growing up and living in a culturally limited environment, where solitude forms a backdrop for a vibrant inner world. His work reflects a blend of humor and absurdity, which serves as a lens through which to view and question the eccentricities and conventions of his surroundings.
His work conjures visions of urban detritus, capturing the incongruity of abandoned beer cans, streets lined with refuse, and the cacophony of garbage trucks. It hints at the shattered dreams by the roadside, signified by abandoned, burnt-out cars, and the desperation and despair clinging to these remnants of disrupted lives. His imagery veers into darker territories of squalid apartments, disorienting psychedelic experiences, and the lingering aroma of stale cigarette smoke, narrating tales of excess and regret.
The signature touch of Palmer's artistry is his ability to weave compelling stories out of commonplace elements. His narratives incorporate a bad haircut, the uncomfortable aftermath of overindulging in street food, or the uneasy encounter with an unsettling stranger on a sidewalk. These are scenes culled from ordinary life but presented with an extraordinary perspective that lends them a raw, jarring potency.