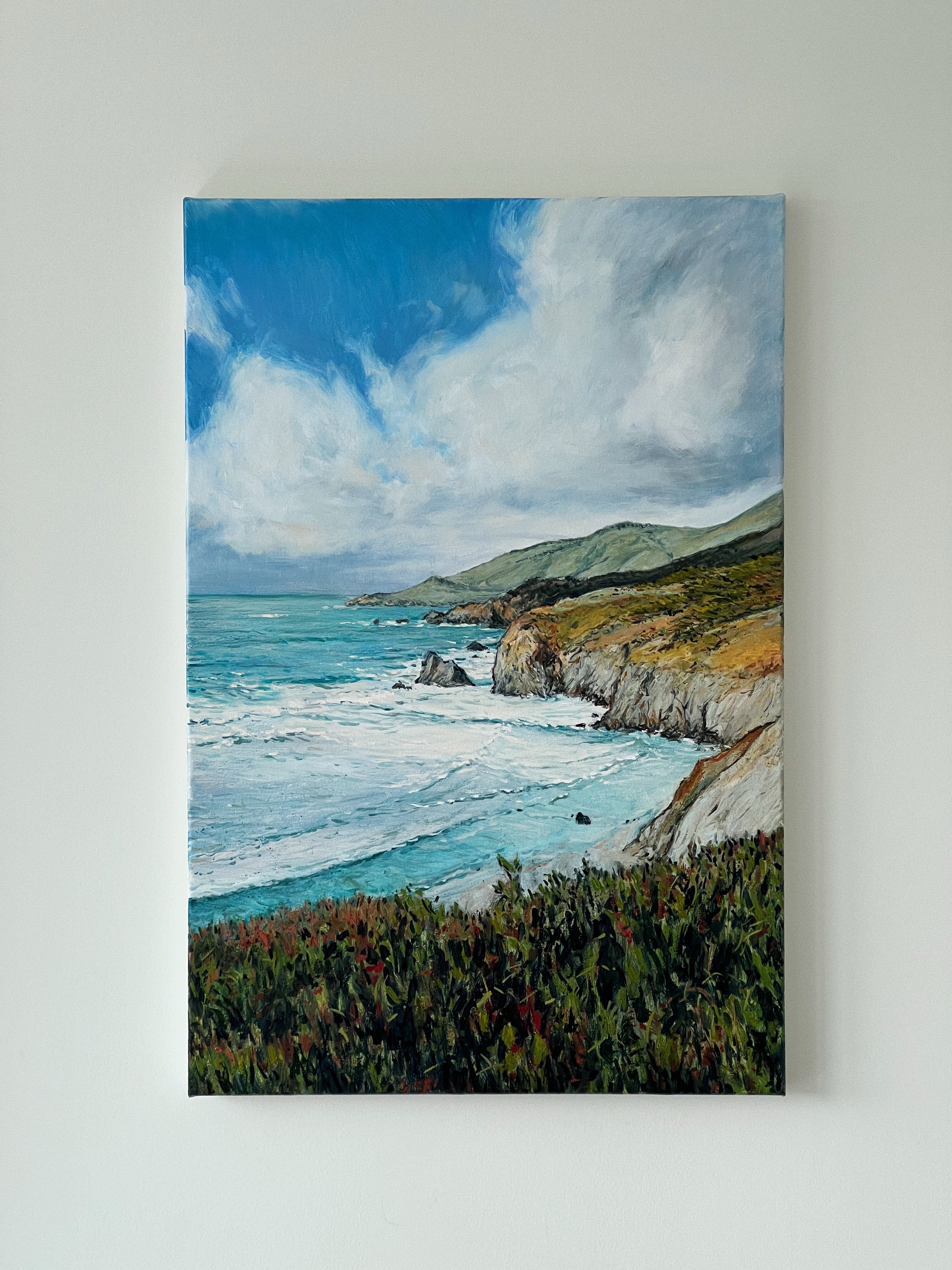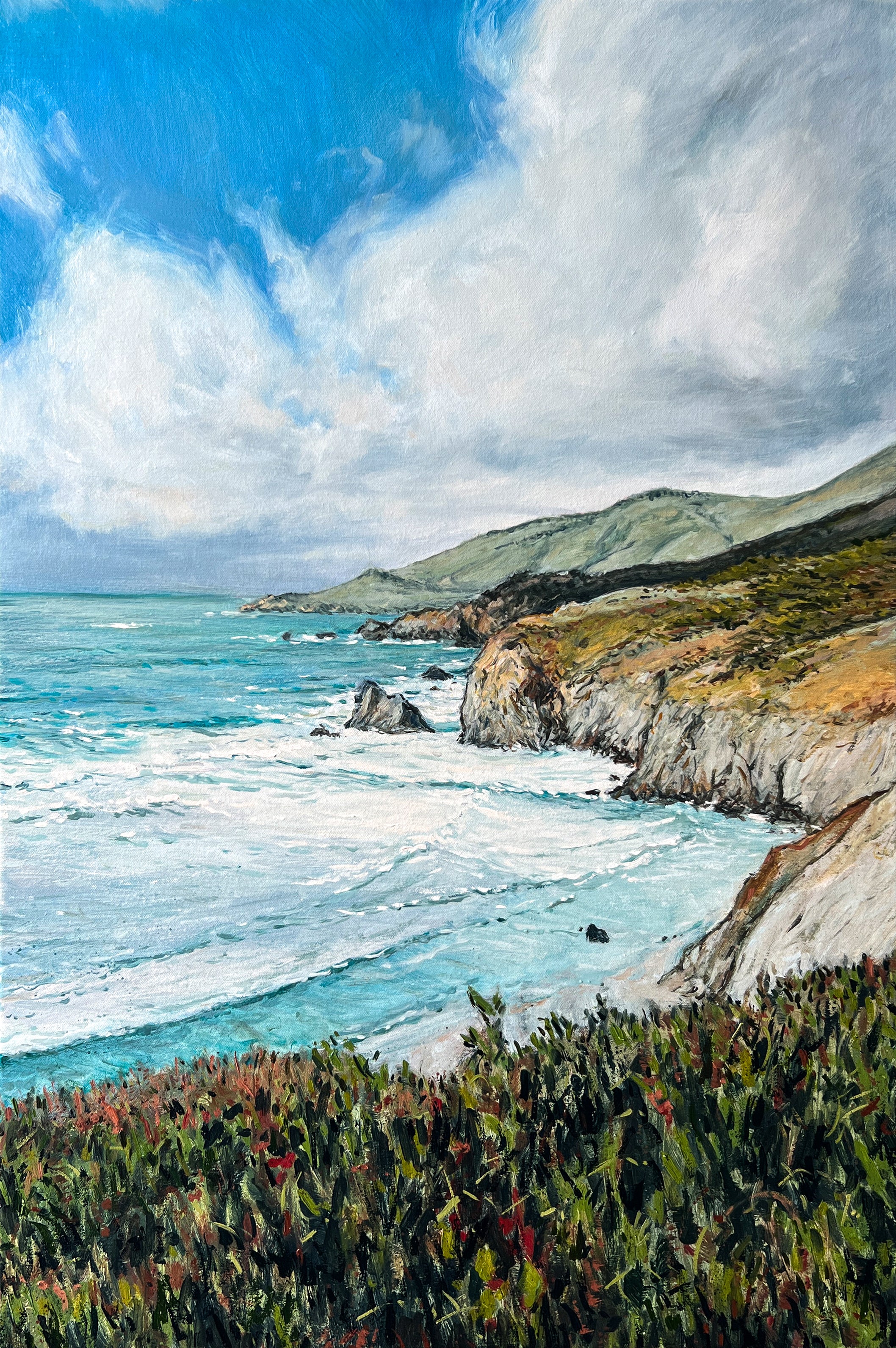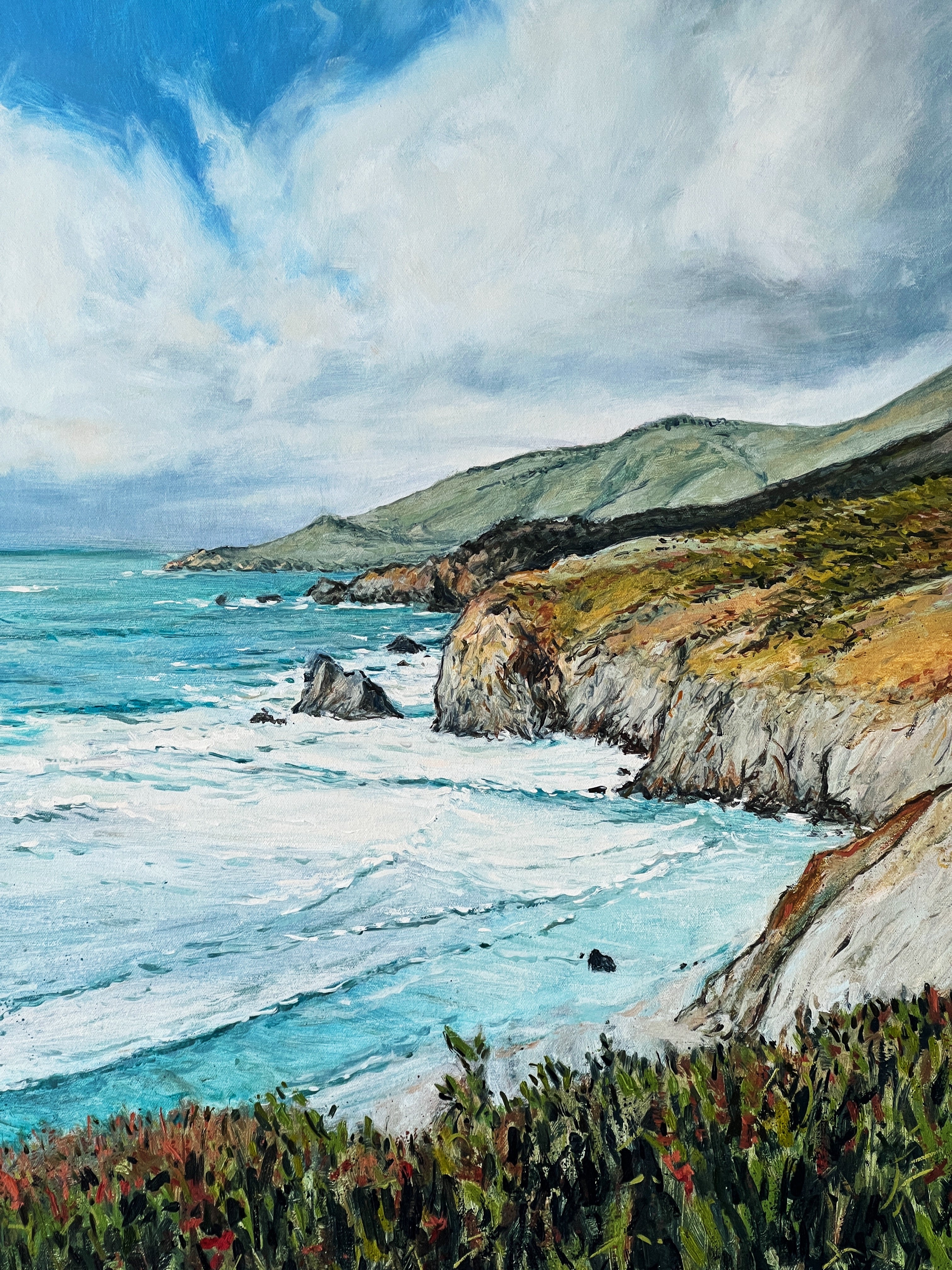 "Until We Meet Again"
---
Beau Bernier Frank

"Until We Meet Again"
Oil on Canvas
36" x 24"
Free Shipping  
Born in 1993, Beau Bernier Frank is an accomplished self-taught realist painter, distinguished by his compelling focus on the intricate relationship between humans and the natural world. Frank's oil paintings, characterized by the layered application of paint and a carefully curated palette, construct both a visual and emotional depth that transcends the flatness of the canvas. By situating his art within the potent juxtaposition of vigorous line work and expansive, open spaces, Frank's creations invite viewers to interact with his pieces, encouraging them to traverse their own narratives and experiences.
Devoting approximately one-third of each year to travel, Frank embarks on journeys intended to amass artistic inspiration. These travels provide him with an invaluable opportunity to observe diverse environments and cultures firsthand, enabling him to create an extensive repository of sketches and photographs that capture the essence of the places he visits. Back in the sanctuary of his studio, these collected experiences and visuals metamorphose into the foundation of his paintings, infusing his work with a multifaceted perception of the world. Each painting, therefore, is not just a testament to Frank's artistic prowess but also an intimate window into his unique interpretation of the world, an interpretation shaped by his travels and personal experiences.