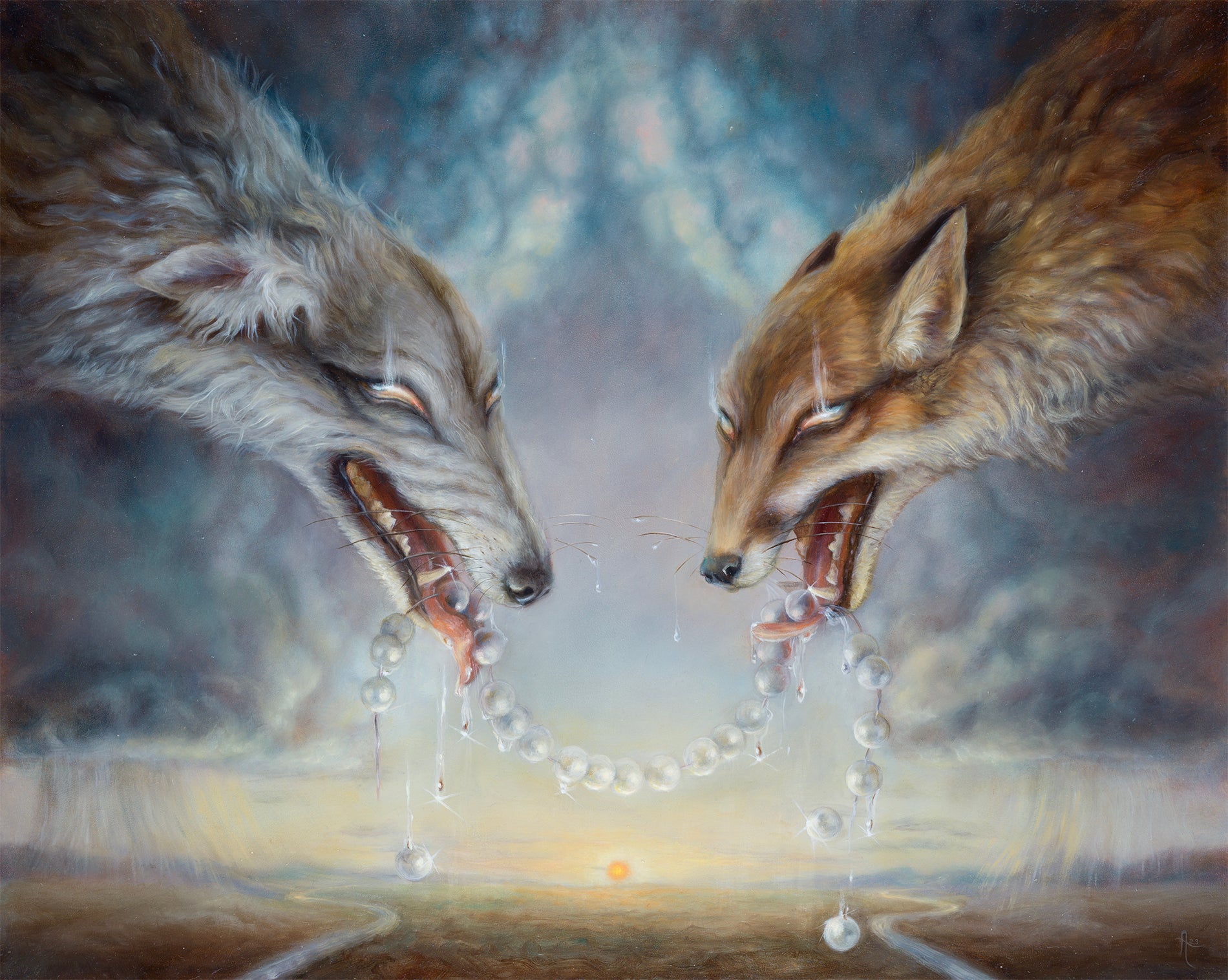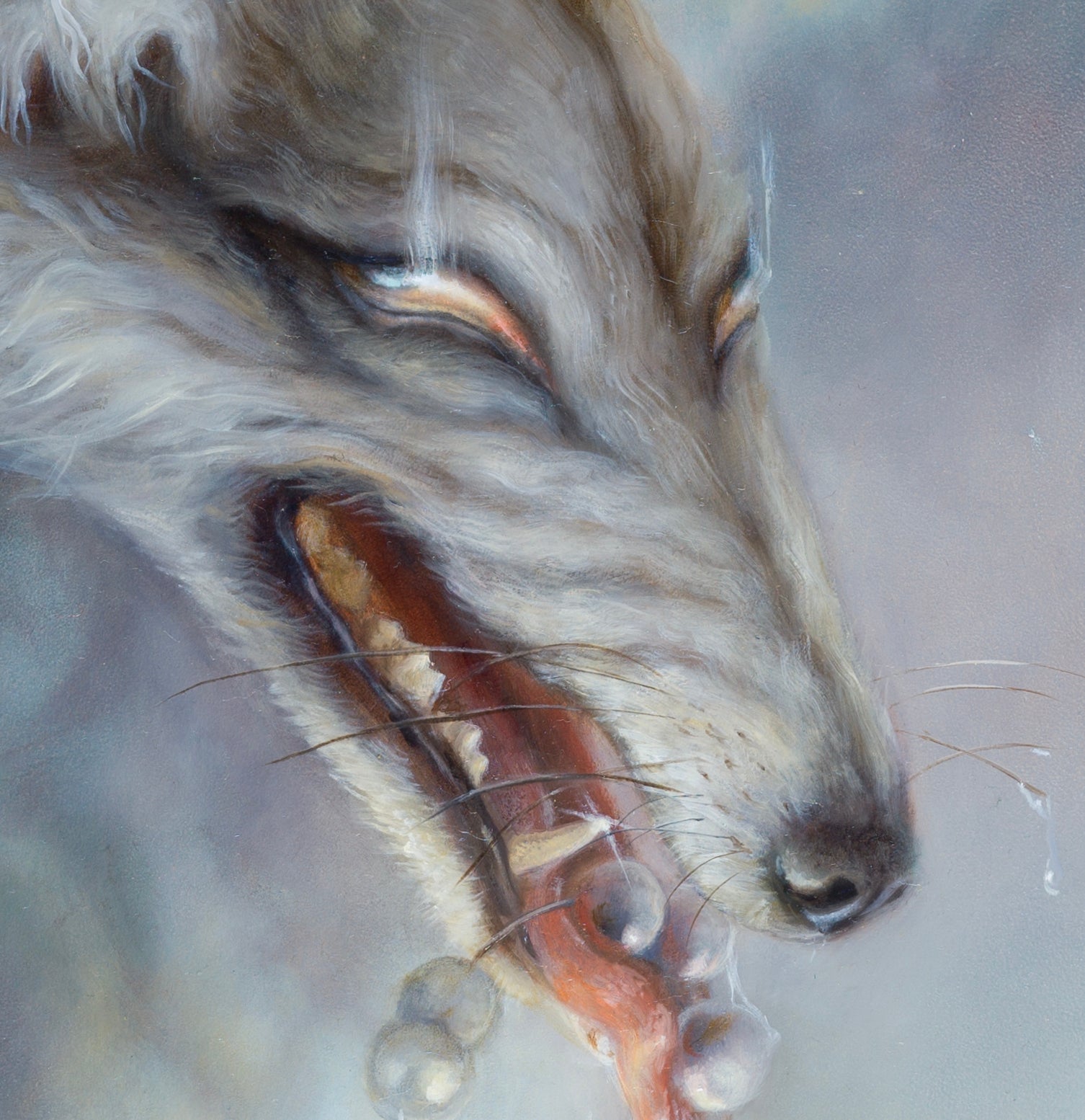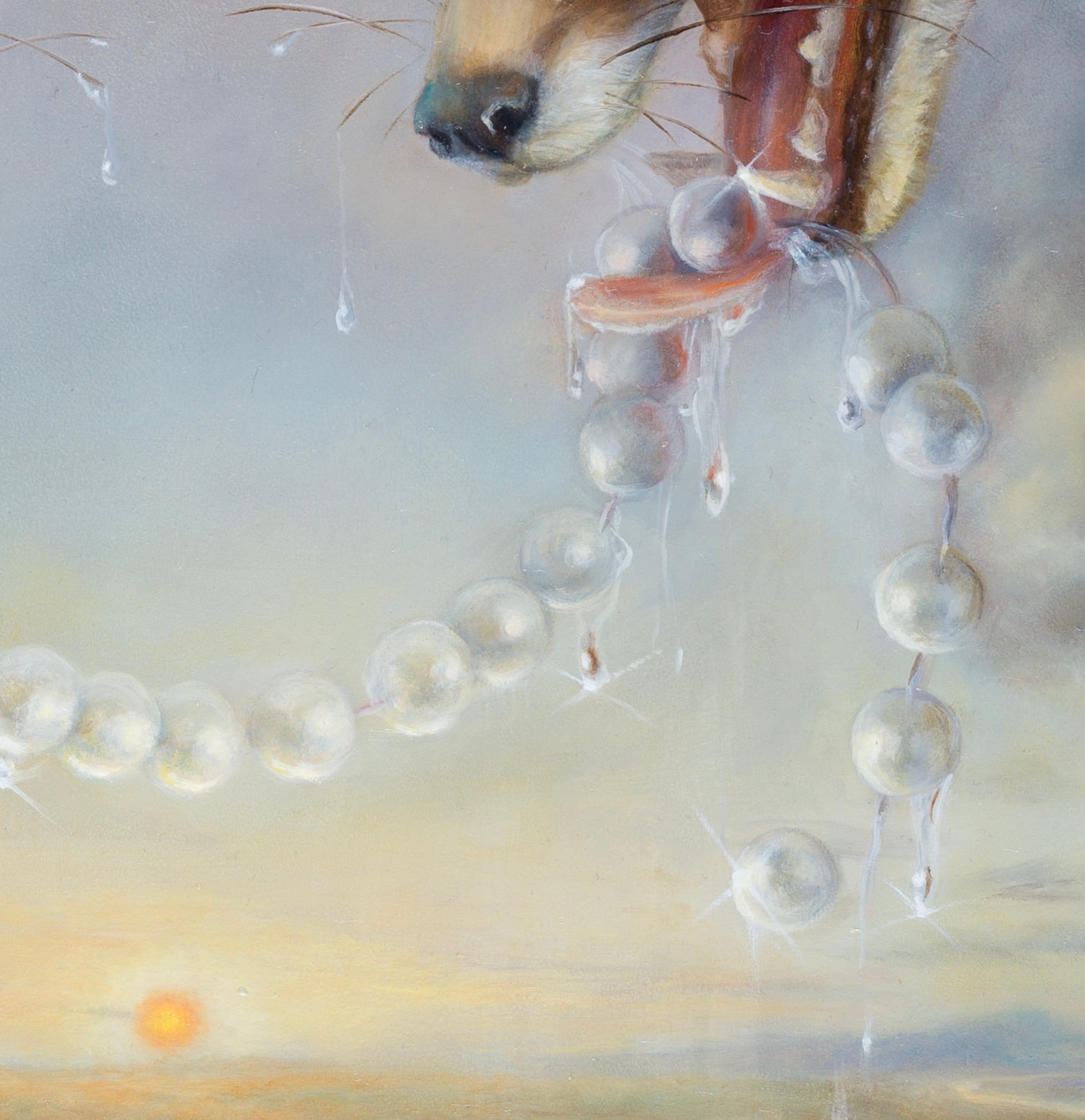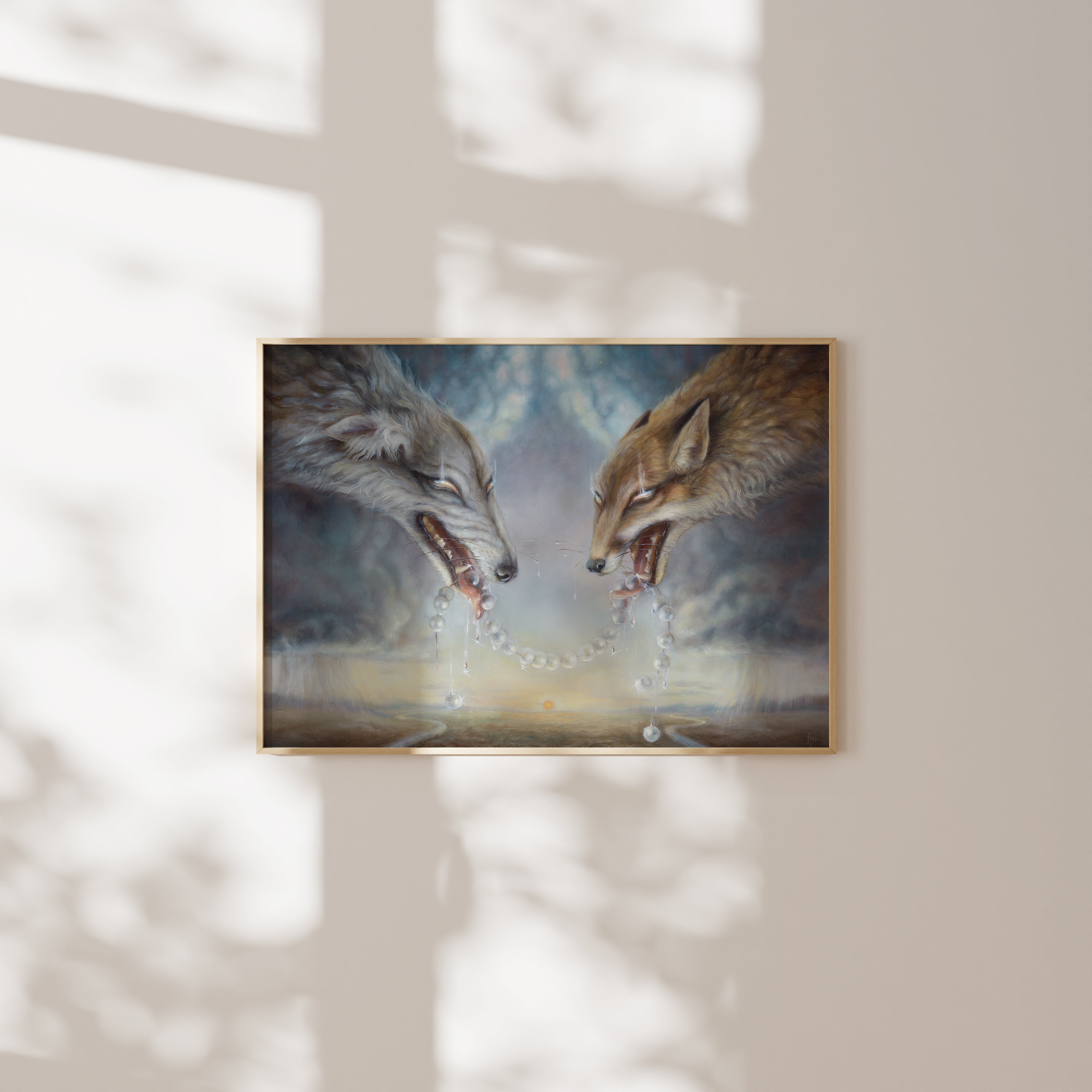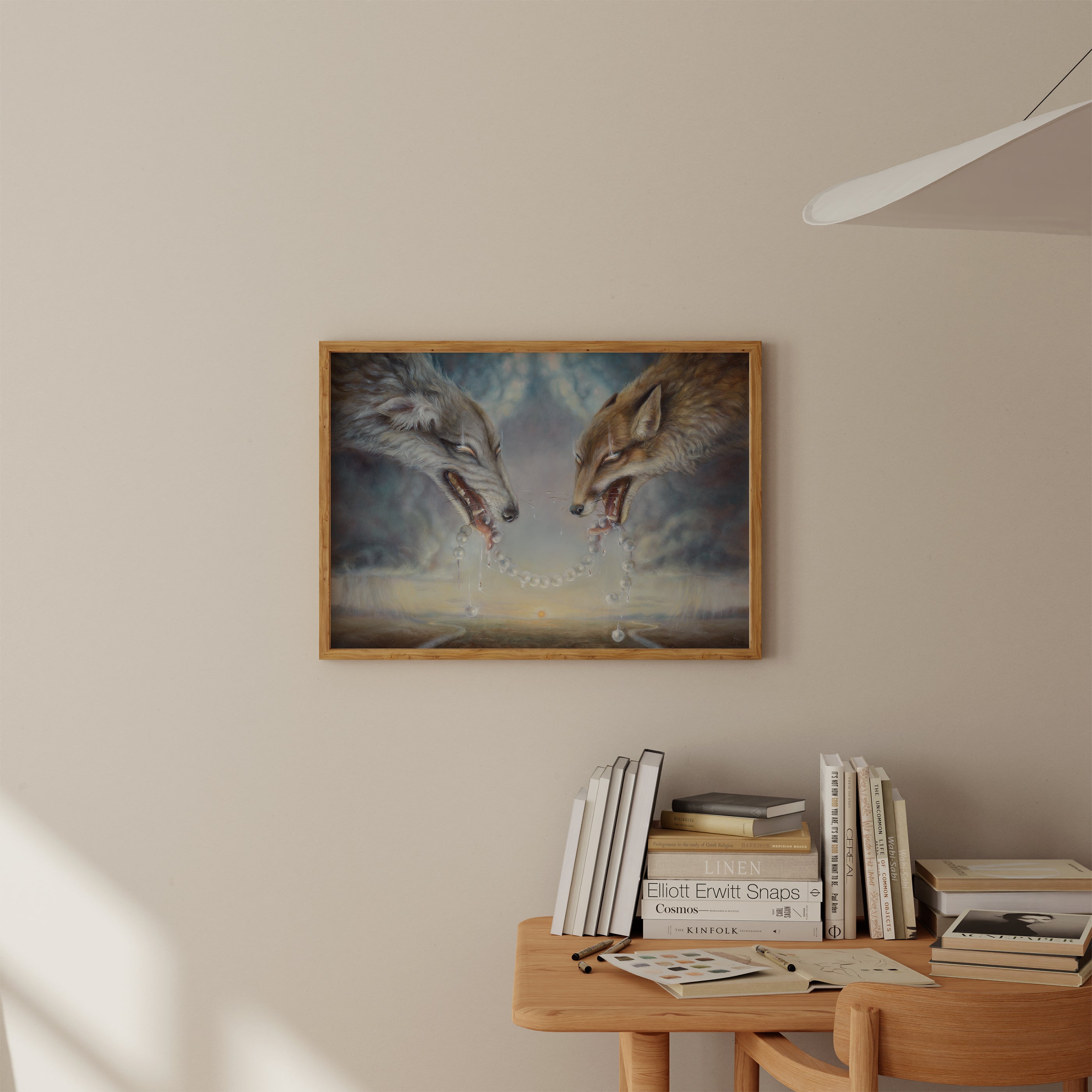 "Two Sides Of Myself"
Alexis Trice
Two Sides Of Myself
Oil on panel
16" x 20"
Frame not included.
Alexis Trice, a native New Yorker, developed an early and passionate interest in art, particularly drawing and painting, with a keen focus on the natural world, a theme frequently depicted in her works. After earning her BFA in Illustration from The School of Visual Arts, she embarked on her artistic journey, predominantly using oil paints. Her profound connection to nature is not only reflected in her art but also in her active participation in environmental conservation, including volunteering in the invertebrate section of the American Museum of Natural History, assisting in biological field research in the Amazon, and regular excursions to natural landscapes.
Her artistic expressions investigate the integrity of animals, the intrinsic brutality of nature, and the effects of human encroachment. Trice's art poignantly addresses the cycle of life and the repercussions of human disregard for nature, showcasing the intertwined fate of humans and animals. Her works serve as a stark reminder of our shared vulnerabilities and the delicate balance of our ecosystems, evoking a sense of urgency about environmental degradation and the fleeting beauty of nature. Trice's artwork continues to evolve, drawing inspiration from her surroundings in New York City.
Payment plans are available via Shop Pay (Up to 48 months) or through Supersonic Art directly.
---