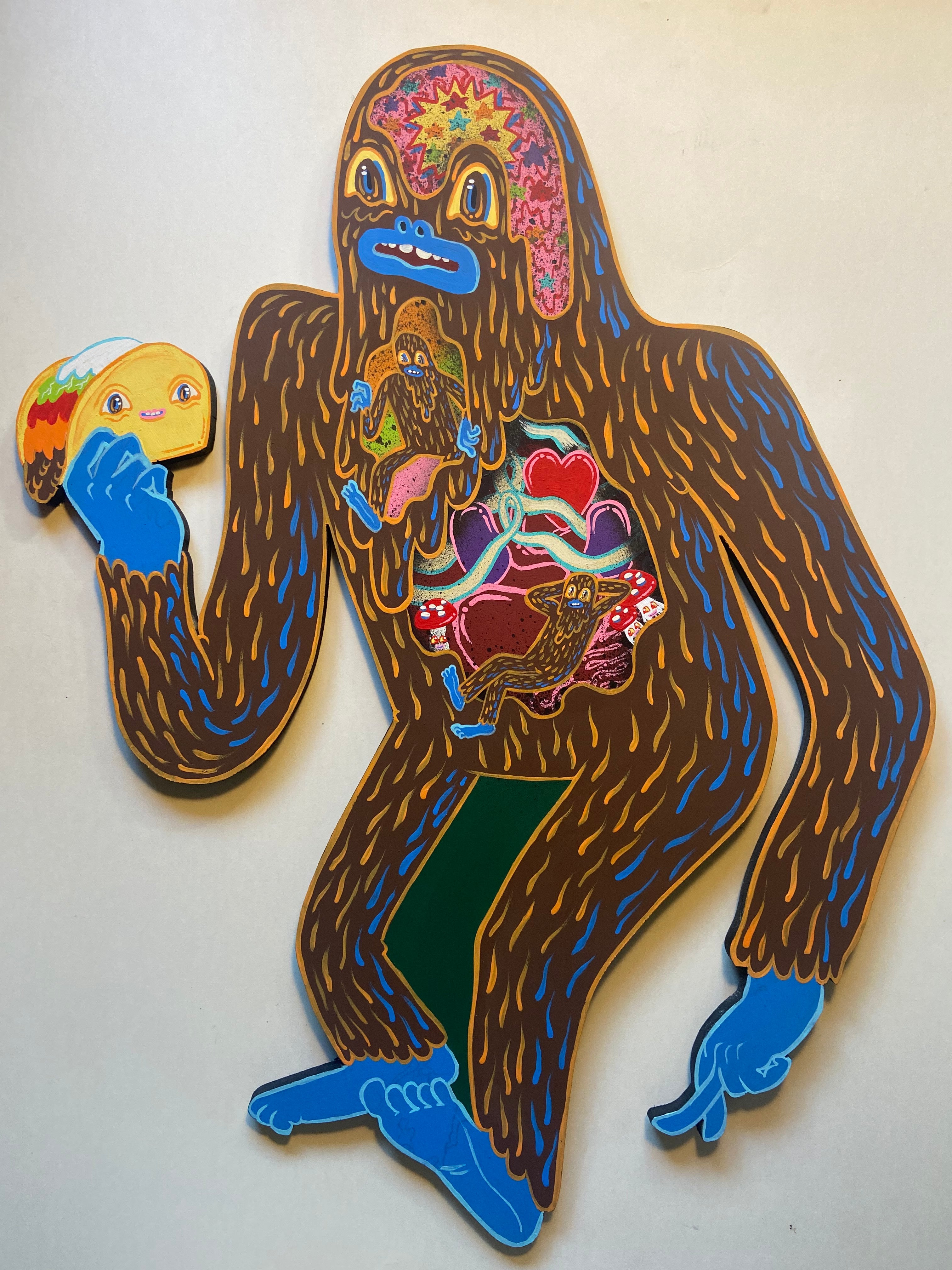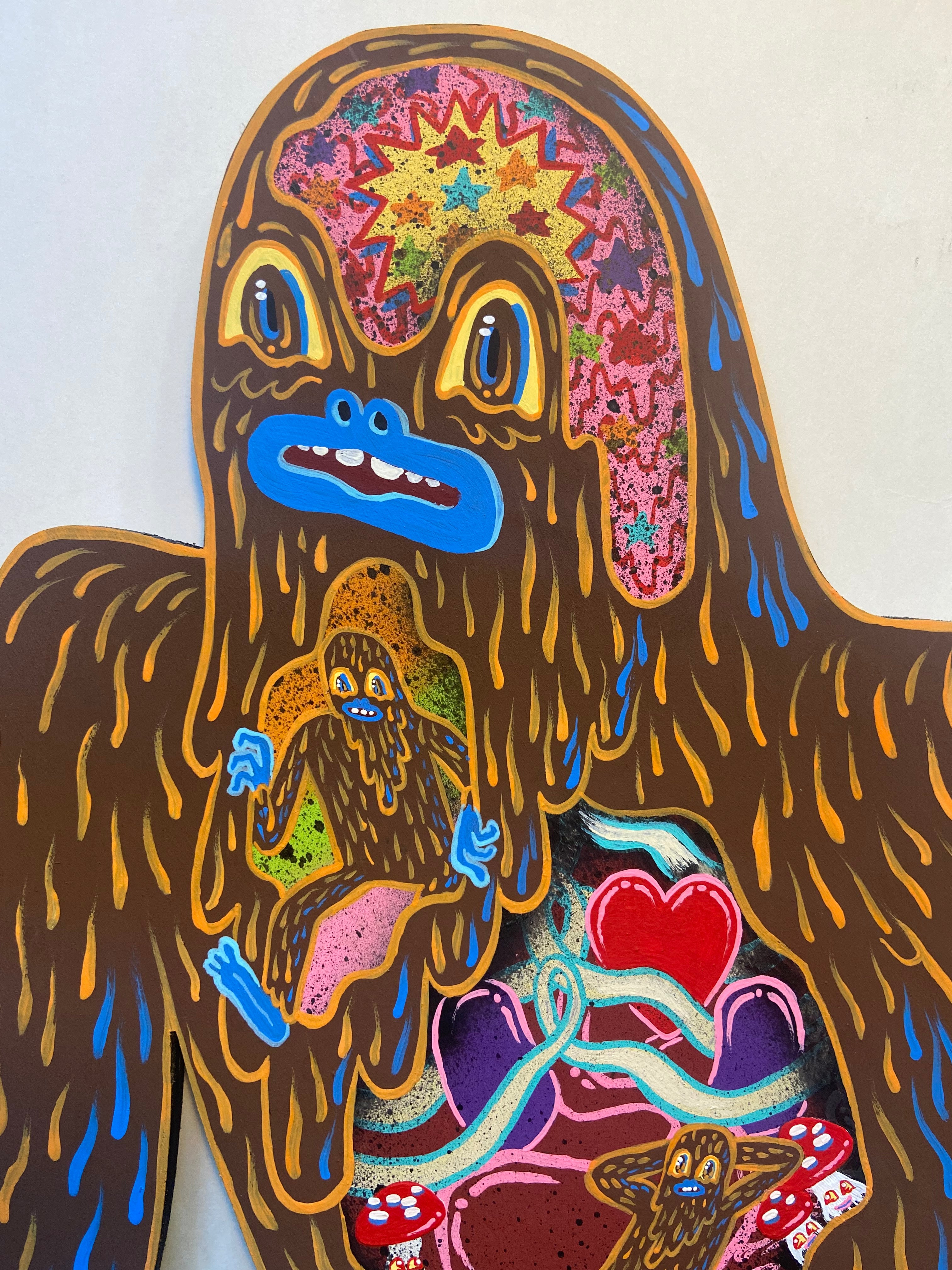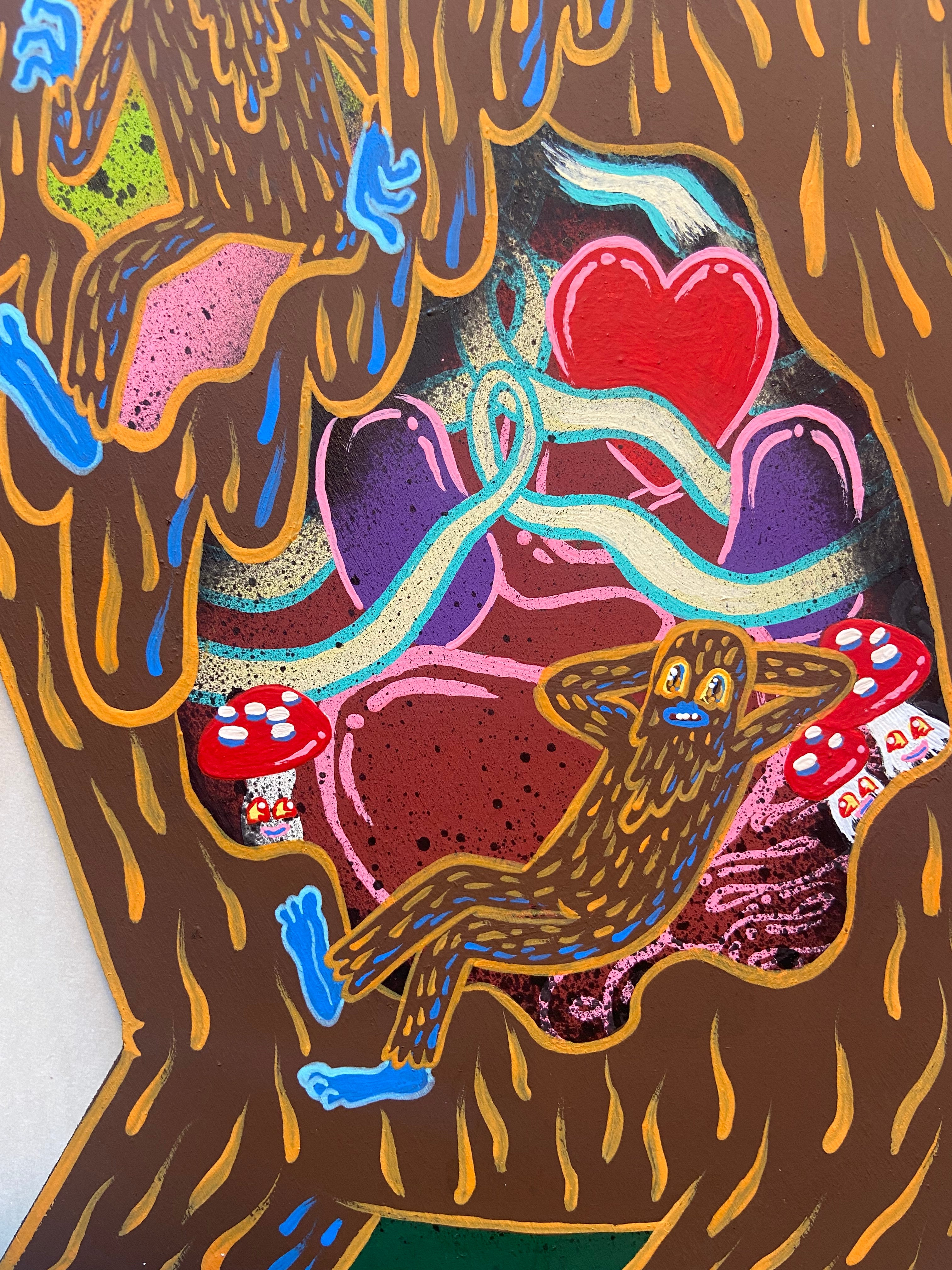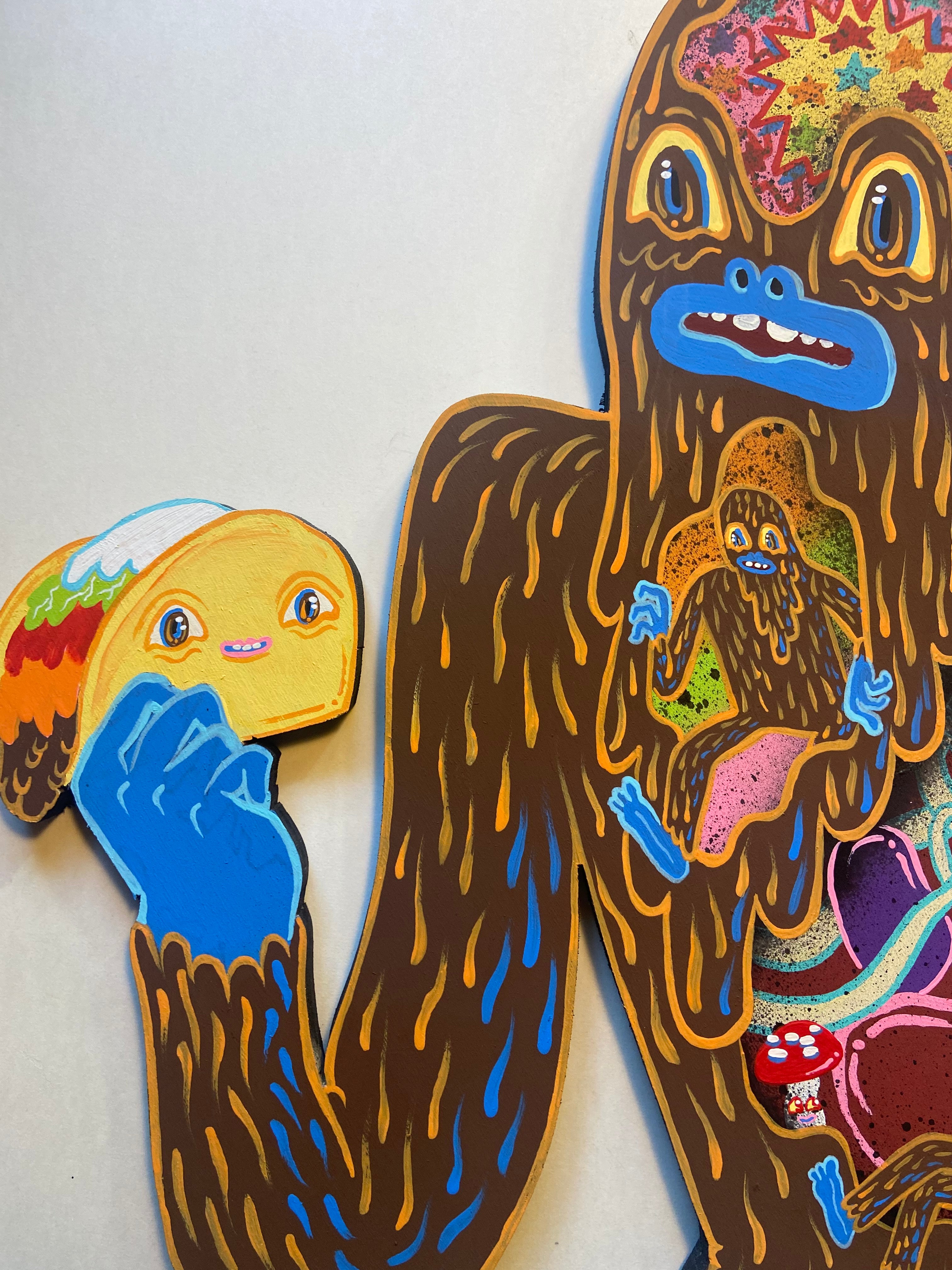 "Creature Inside"
Tripper Dungan
Creature Inside
Acrylic on Salvaged Wood
19" x 14.5"
Tripper Dungan, an artist from the Pacific Northwest, brings a unique flair to his art, utilizing salvaged wood and acrylic paint to create vibrant, psychedelic, and humor-infused paintings and sculptures. Though self-taught, Dungan's artistic journey includes an education at the Las Vegas Academy of Performing and Visual Arts and some college-level art courses in Eugene, Oregon. His early career was marked by the creation of abstract and narrative-driven shadow puppet shows, which he performed throughout the West Coast, including at prestigious institutions like Reed College and Evergreen State.
Currently based in Portland, Oregon, Dungan is dedicated to crafting 3D paintings and various sculptures, continuously pushing the boundaries of conventional art forms.
Payment plans are available via Shop Pay (Up to 48 months) or through Supersonic Art directly.
---