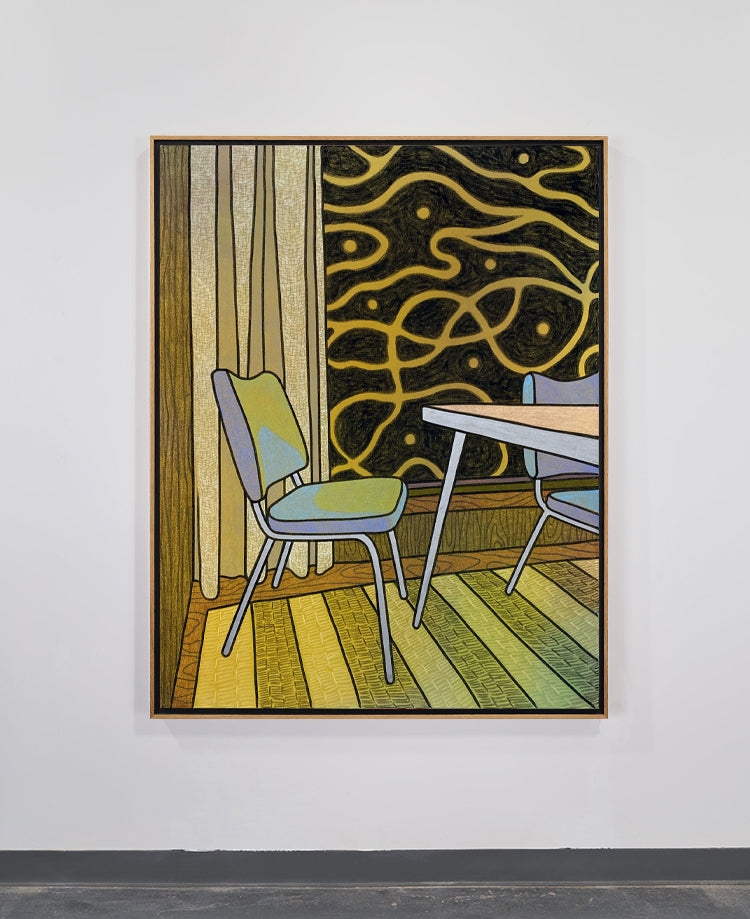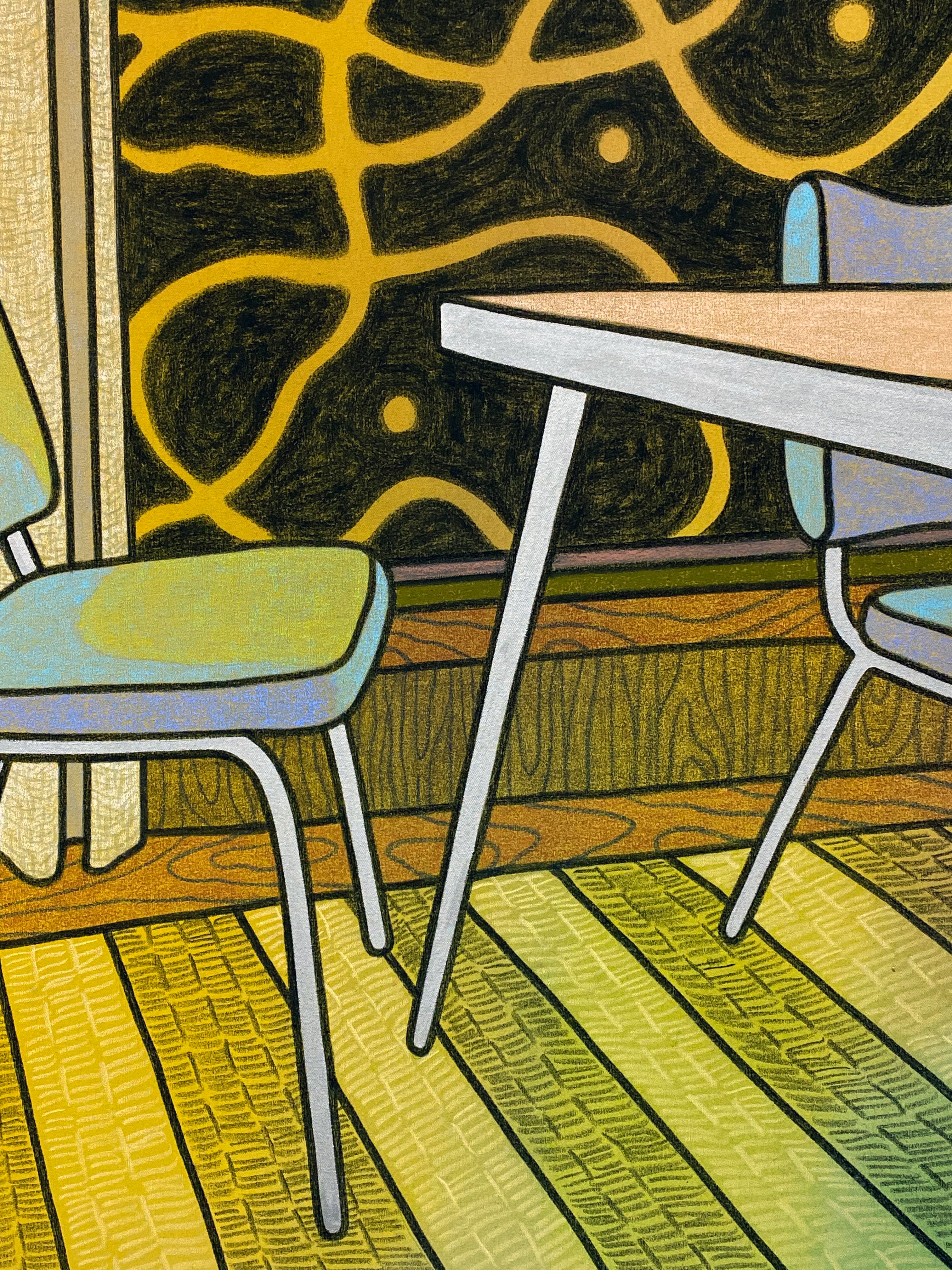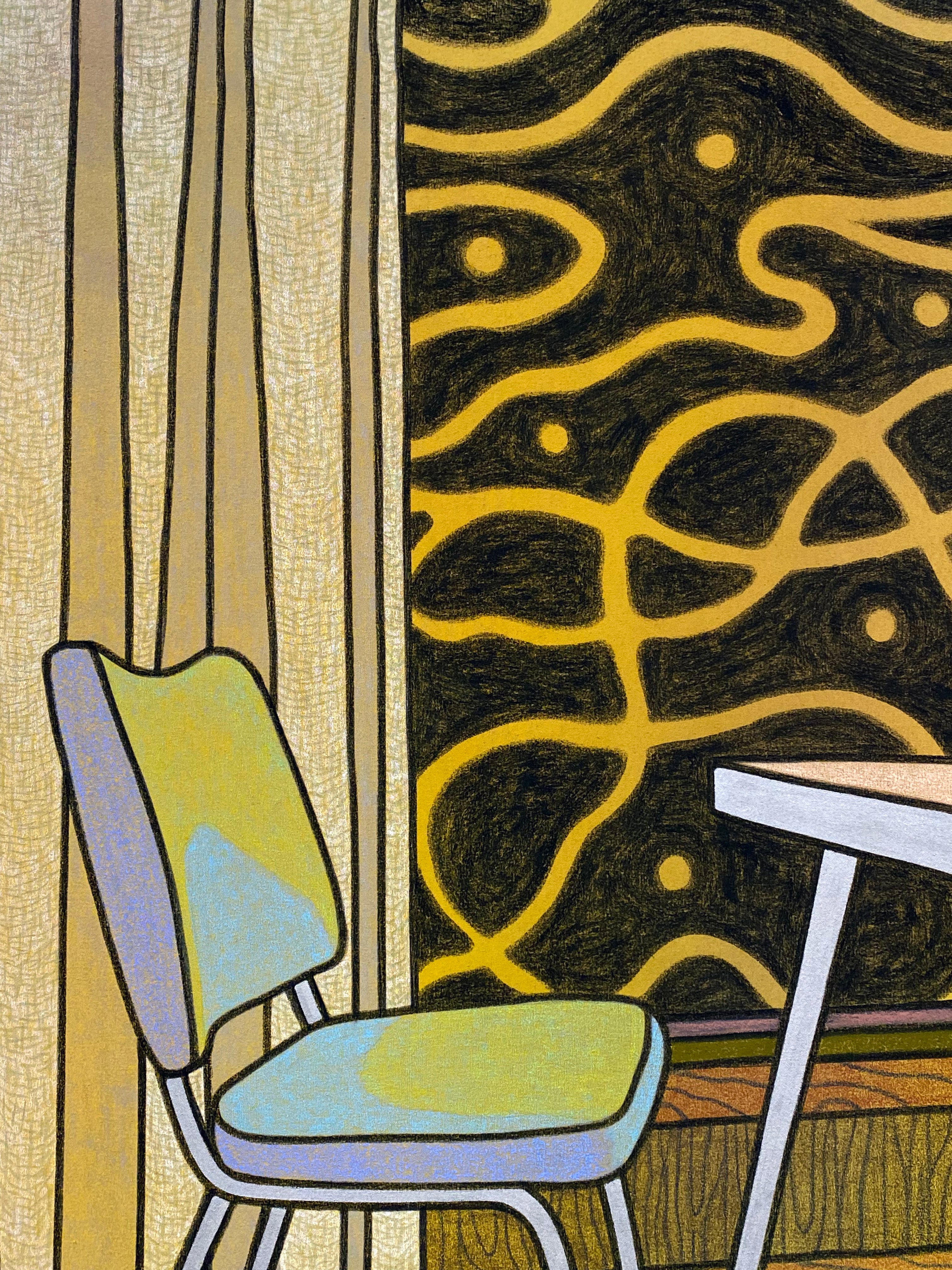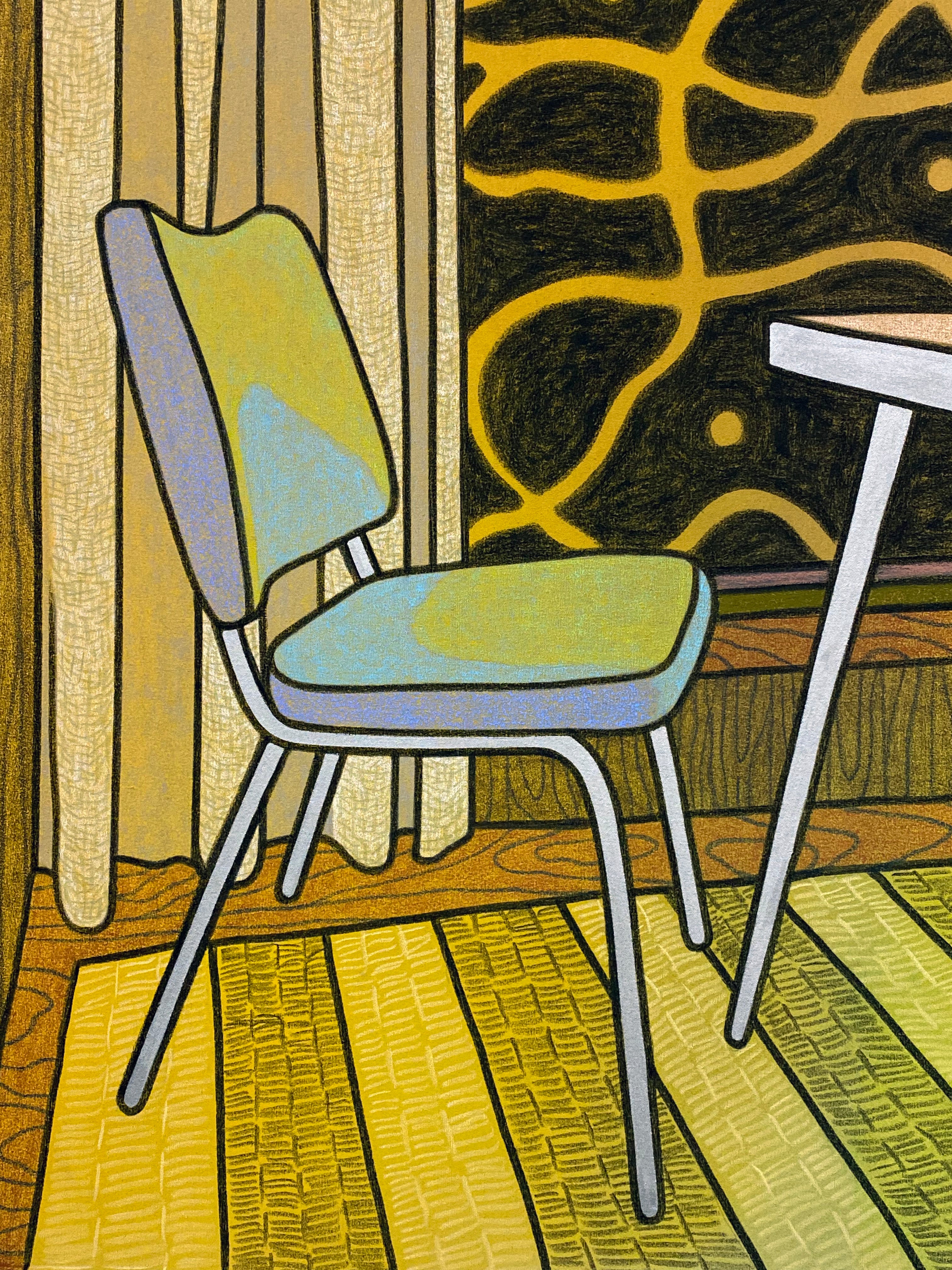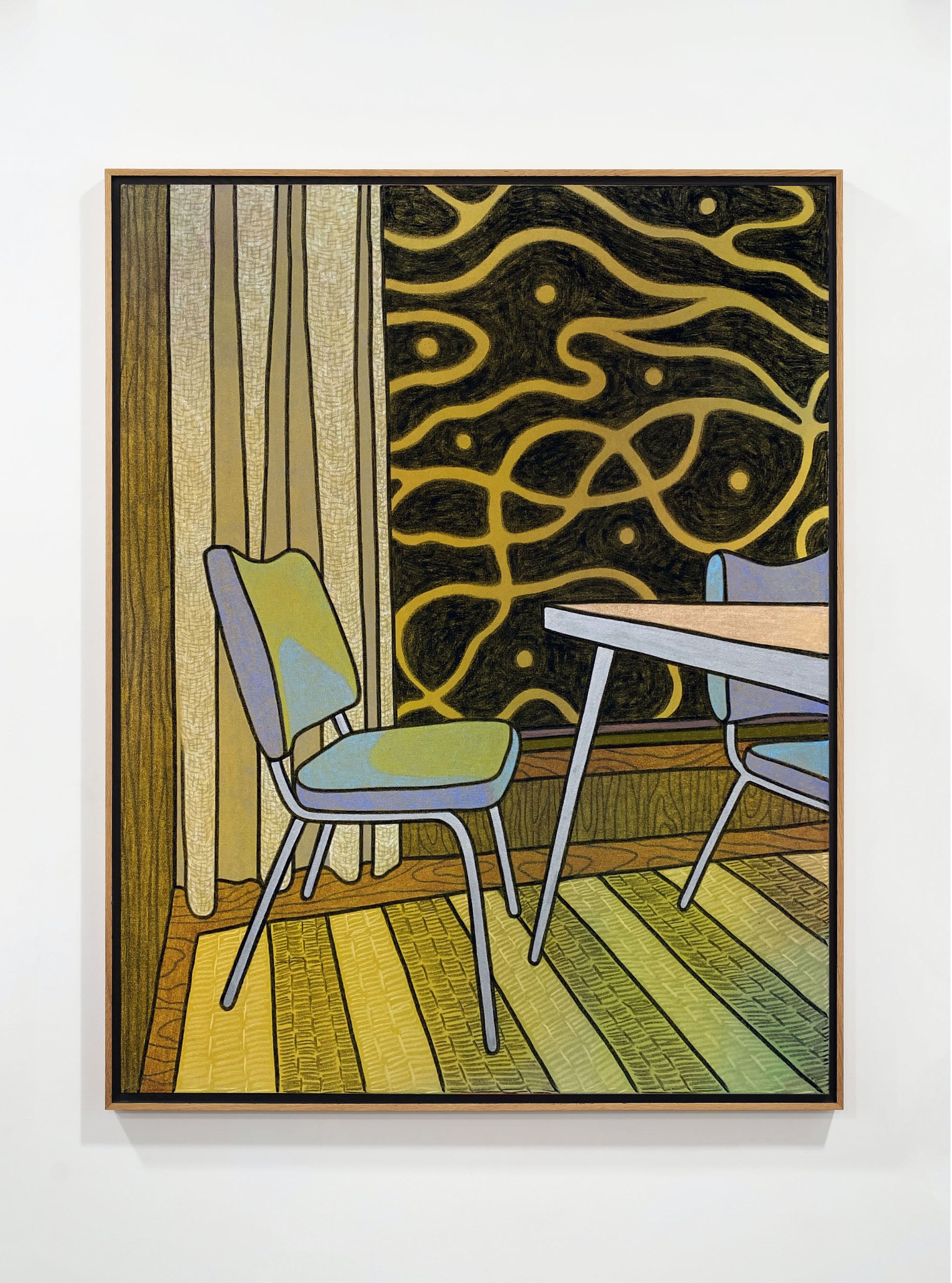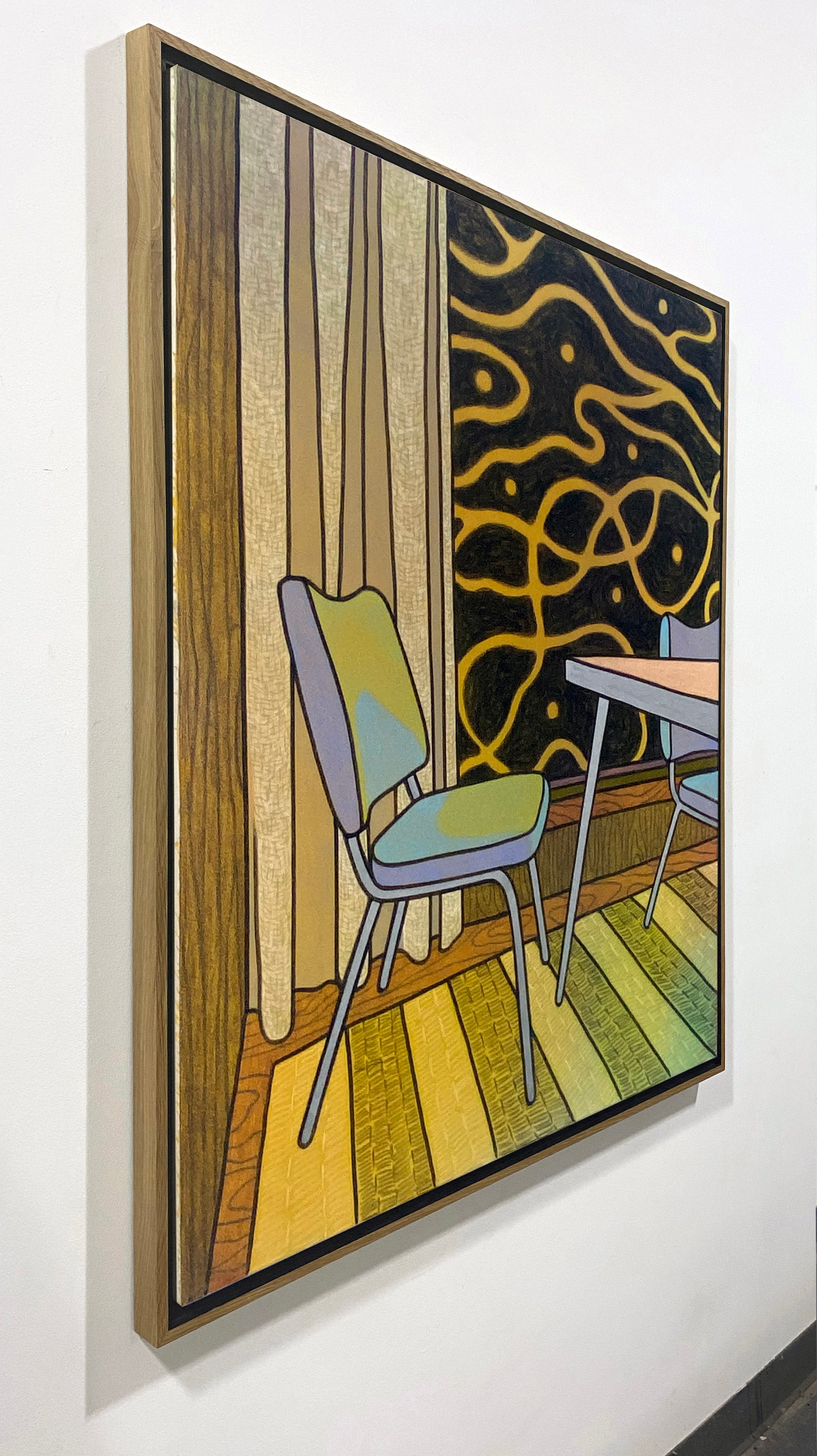 "Tomorrow Is Anew"
---
Tom Jean Webb
"Tomorrow Is Anew"

Acrylic Paint, Charcoal and Oil Pastel on Canvas in a Solid Oak Frame.

62" x 48" (64" x 50" Framed)
Born in the year 1982 on the outskirts of London, England, artist Tom Jean Webb has carved a distinguished path in the art world, drawing significant insights from his observations and experiences of the environment around him. His journey in the world of art has been marked by an intense fascination for the American Southwest - a fascination that, despite being geographically distant during his early years, infused his work with a profound sense of connection to the region.
Webb's four-year residency in Texas significantly influenced his artistic approach, deepening his understanding and knowledge of his surroundings. This period of immersion was transformative, fostering a more nuanced appreciation of the symbiotic relationship between humans and their natural environments. Webb's artistic narrative transitioned from external observation to internal reflection, embodying his growing comprehension of the world around him.
Previously, his works featured a recurring character who represented Webb's active exploration and interaction with the environment. This figure has evolved in Webb's later works, becoming less prominent as a sign of the artist's maturing perspective and symbolic of his crossing the threshold into a deeper understanding of his environment.
Webb's artwork, while continuing to feature the landscapes of the American Southwest, has shifted to a more immersive style. Rather than merely painting scenes, Webb's art positions the viewer as an integral part of the narrative, engaging them directly with the artwork. This invites the audience to step into the artist's world, immersing them in the dialogue between humanity and its natural surroundings.