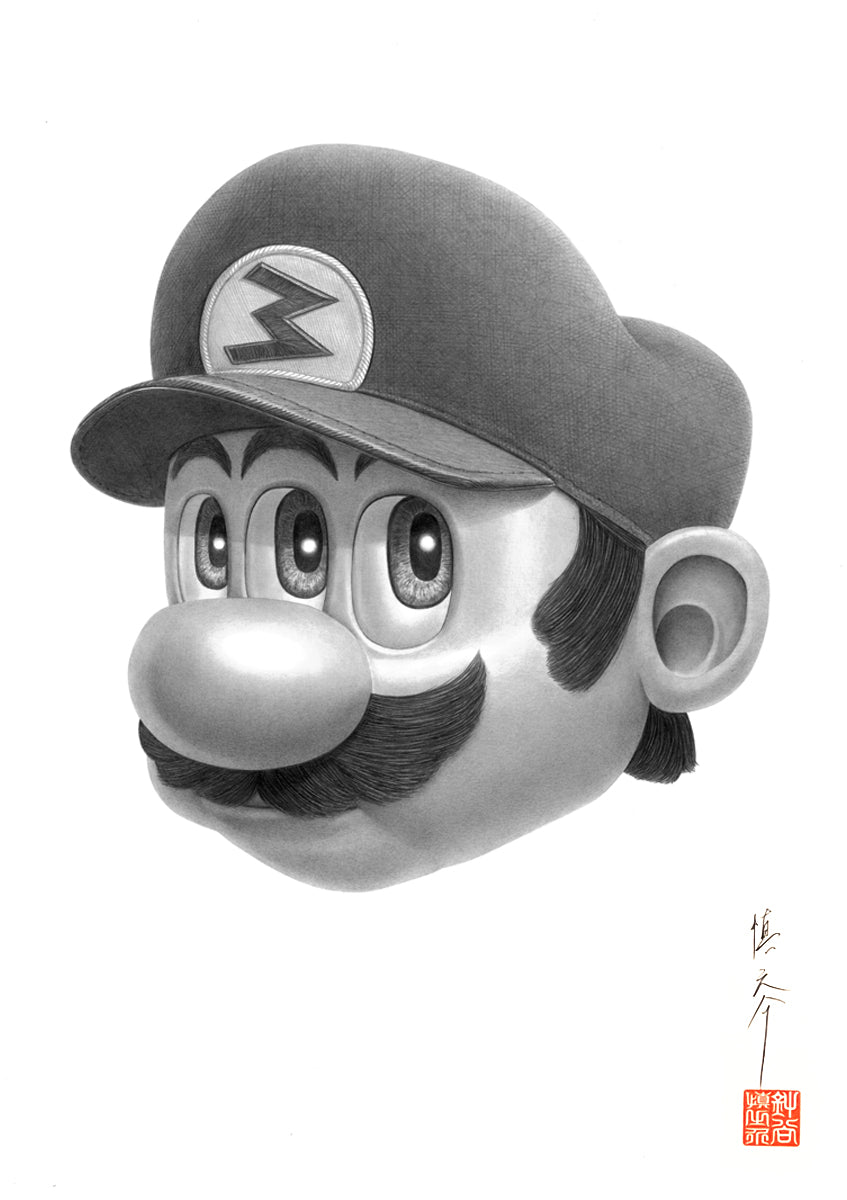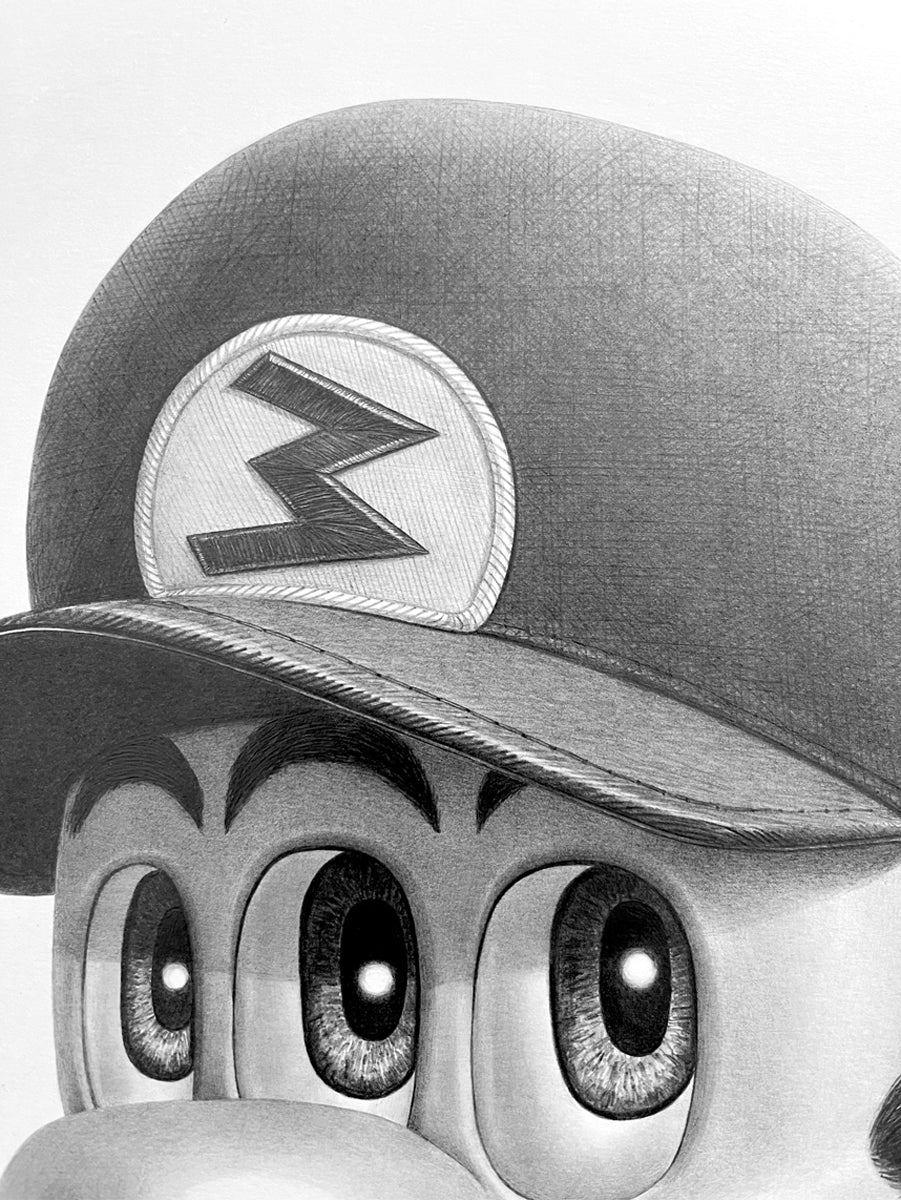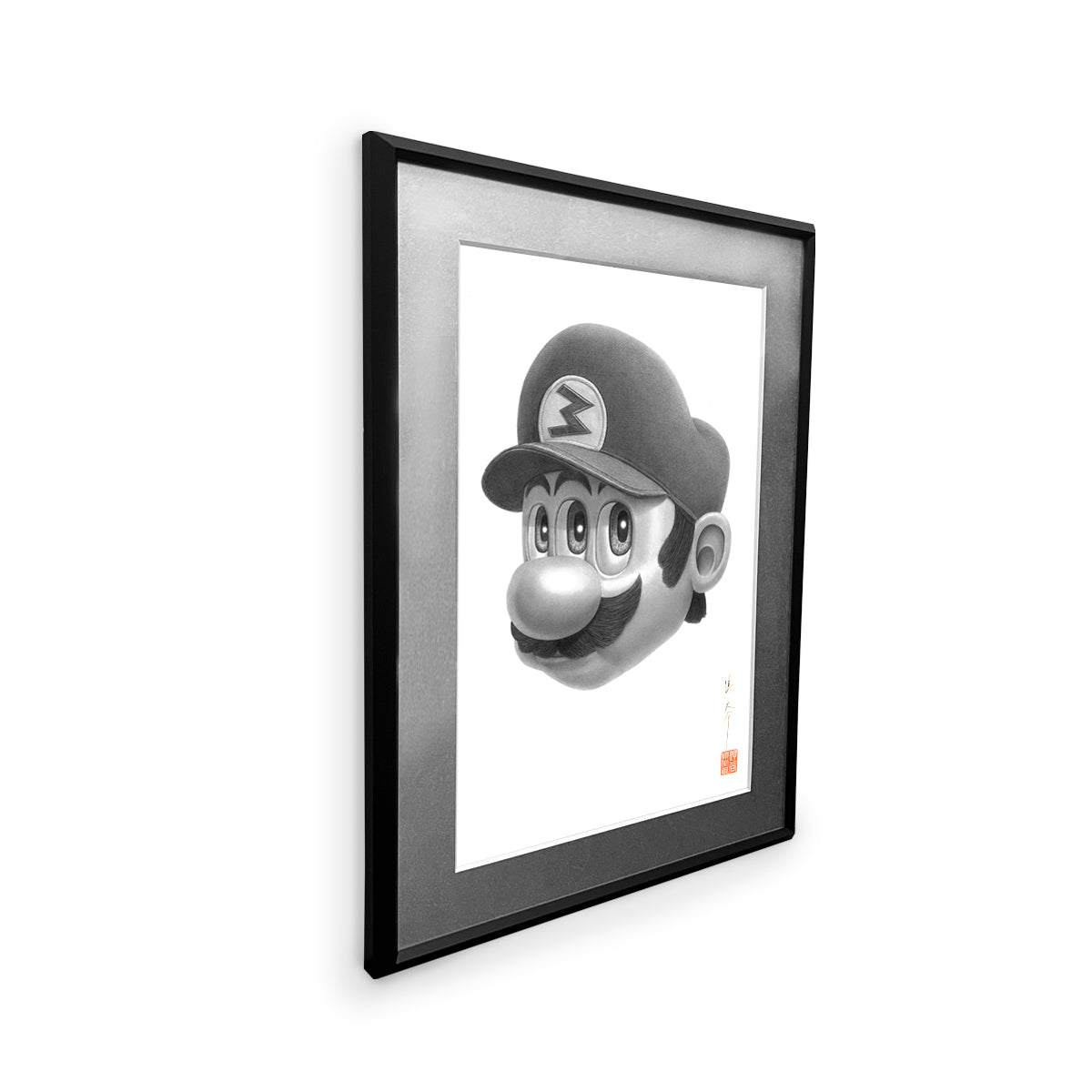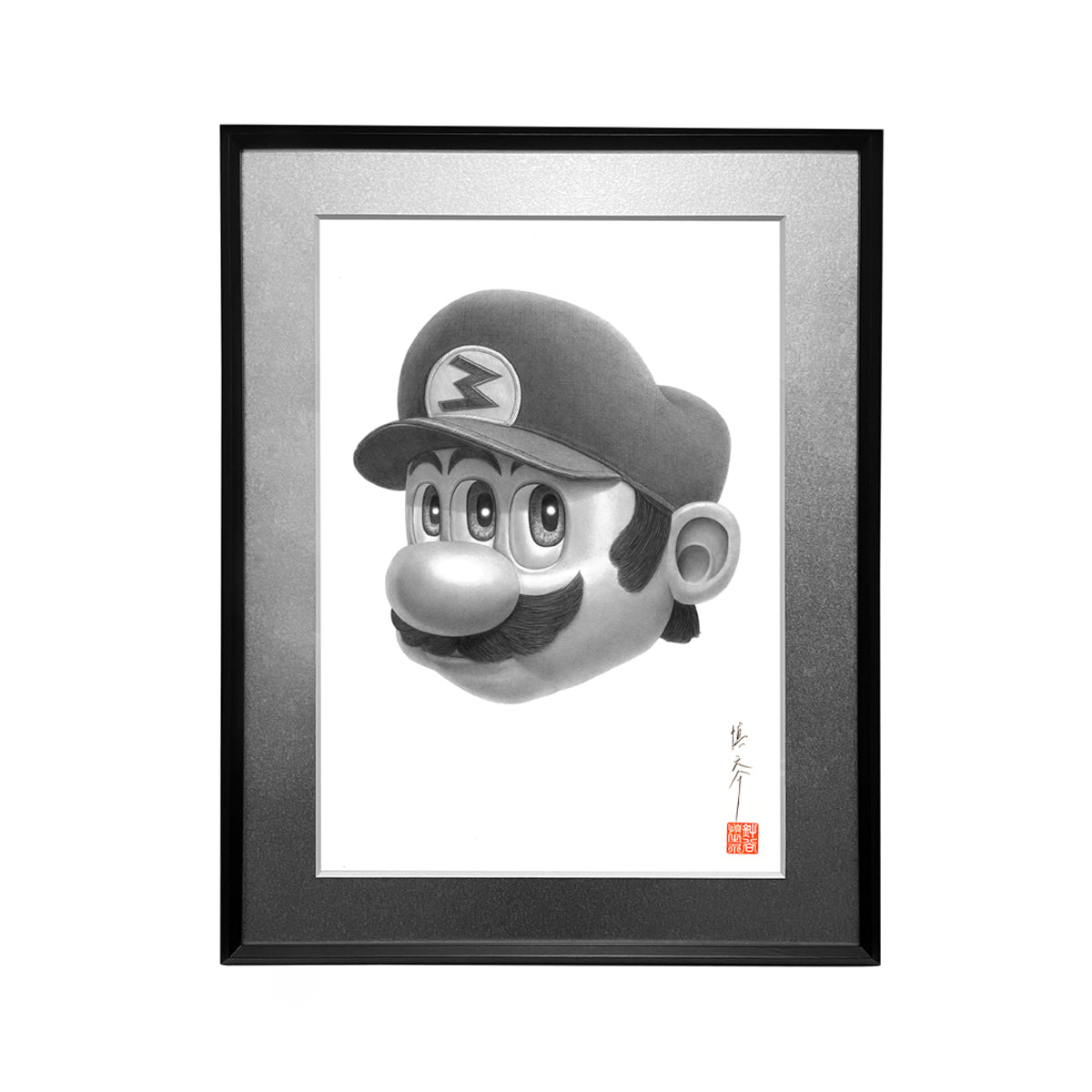 "The Famous Plumber"
---
Shinnosuke Hariya

"The Famous Plumber"

Graphite on Paper

11.69" x 16.54"
Free Shipping.
Shinnosuke Hariya, a distinguished Japanese artist, is celebrated for his intricate pencil renderings of triocular creatures and solitary arms stretching towards the sky. Hariya artfully breathes life into two-dimensional cartoon symbolism, imbuing it with an unexpected sense of depth and realism. Drawing inspiration from both Japanese and Western pop culture, he reimagines beloved characters from video games and classic films, presenting them in a fresh and captivating context.