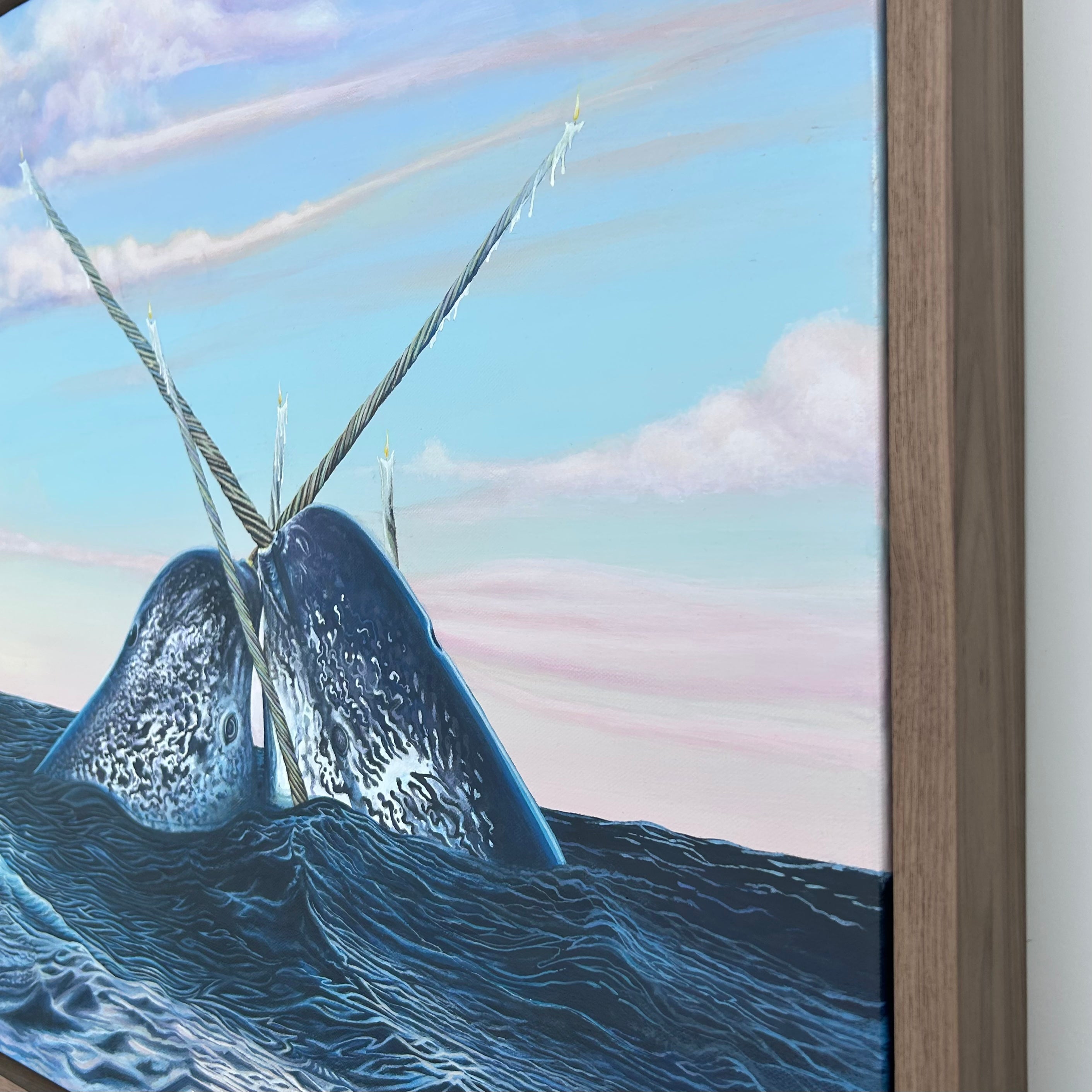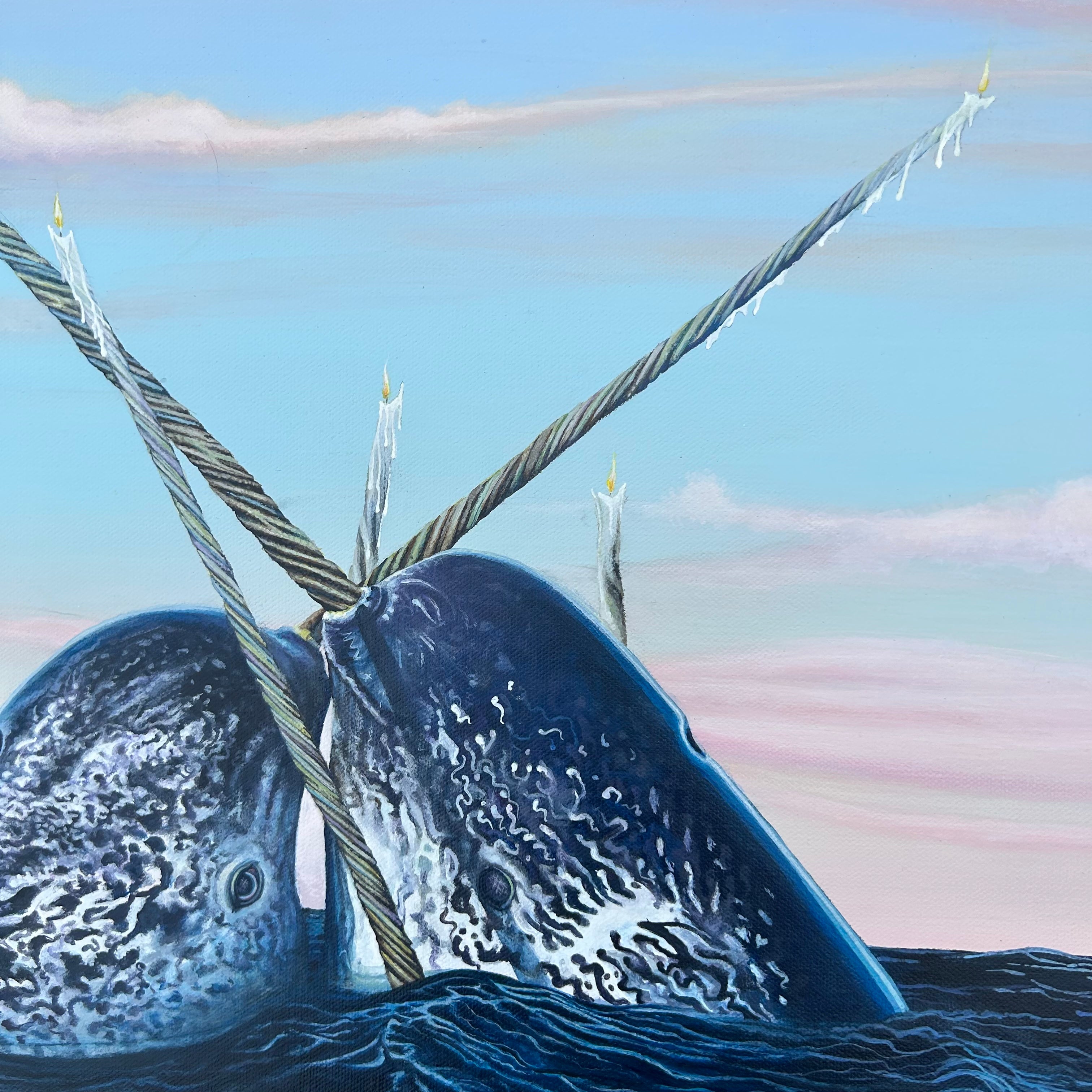 "So... We Embraced"
Anthony Solano
So… We Embraced
Acrylic Paint
24"x24" (framed to 25.75"x25.75"(2.5" deep))

Free Shipping worldwide.
Anthony Solano's artistic journey began in the unique cultural tapestry of his childhood, split between California and Guadalajara, Mexico. Art became a sanctuary for him, a realm of solace and escape. It was during his high school years that he first encountered painting, igniting a lifelong passion that would define his future.
Now a self-taught painter based in Portland, Oregon, Solano attributes a significant creative transformation to the inspiring landscapes of his current home. Transitioning from abstract to surrealism, his art delves into contemporary environmental issues, employing vivid, hyper-realistic visuals and compelling narratives. His works are not just visual experiences but emotional voyages, imbued with a sense of hope and optimism that elicits complex and varied responses from viewers, offering a reflective gaze into the world's ecological challenges.
Payment plans are available via Shop Pay (Up to 48 months) or through Supersonic Art directly.
---