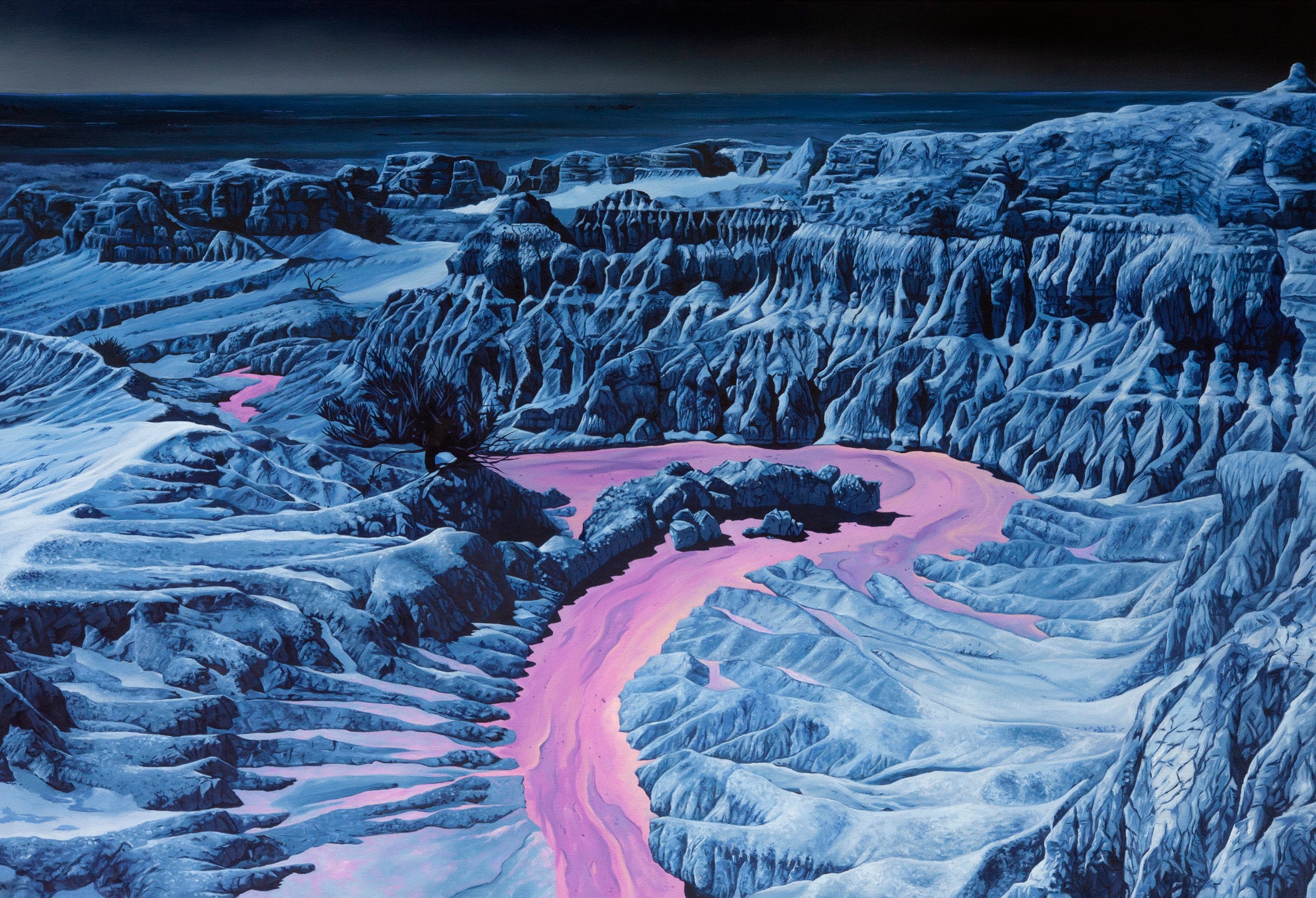 "Skeleton Creek"
---
Jack Rowland

"Skeleton Creek"

Oil on Canvas
30" x 43"

Free Shipping.
Situated in Melbourne, Jack Rowland is a distinguished artist known for his vividly chromatic and intensely saturated portrayals of the landscape. His work transcends traditional interpretations of the environment, proposing unconventional and transformative perceptions of the natural world.
Rowland's artwork, characterized by its hyper-realistic quality, presents fresh and thought-provoking viewpoints of temporal dimensions—the past, present, and future. His pieces effectively generate a dialogue concerning the robustness of the planet, conceivable futures, and the enduring consequences of human activities. As such, his works are more than just aesthetic statements; they offer profound social and environmental commentaries that encourage viewers to reflect on their relationship with the natural world.
Rowland is a graduate of RMIT University where he pursued a Bachelor of Fine Arts Degree, majoring in painting. This academic background has significantly influenced his artistic style and concepts, enabling him to effectively merge technical prowess with a deep understanding of the themes he explores. His potent and chromatically vibrant landscape depictions thus stand as testament to his exceptional ability to intertwine the mastery of painting with the complex dynamics of environmental contemplation.