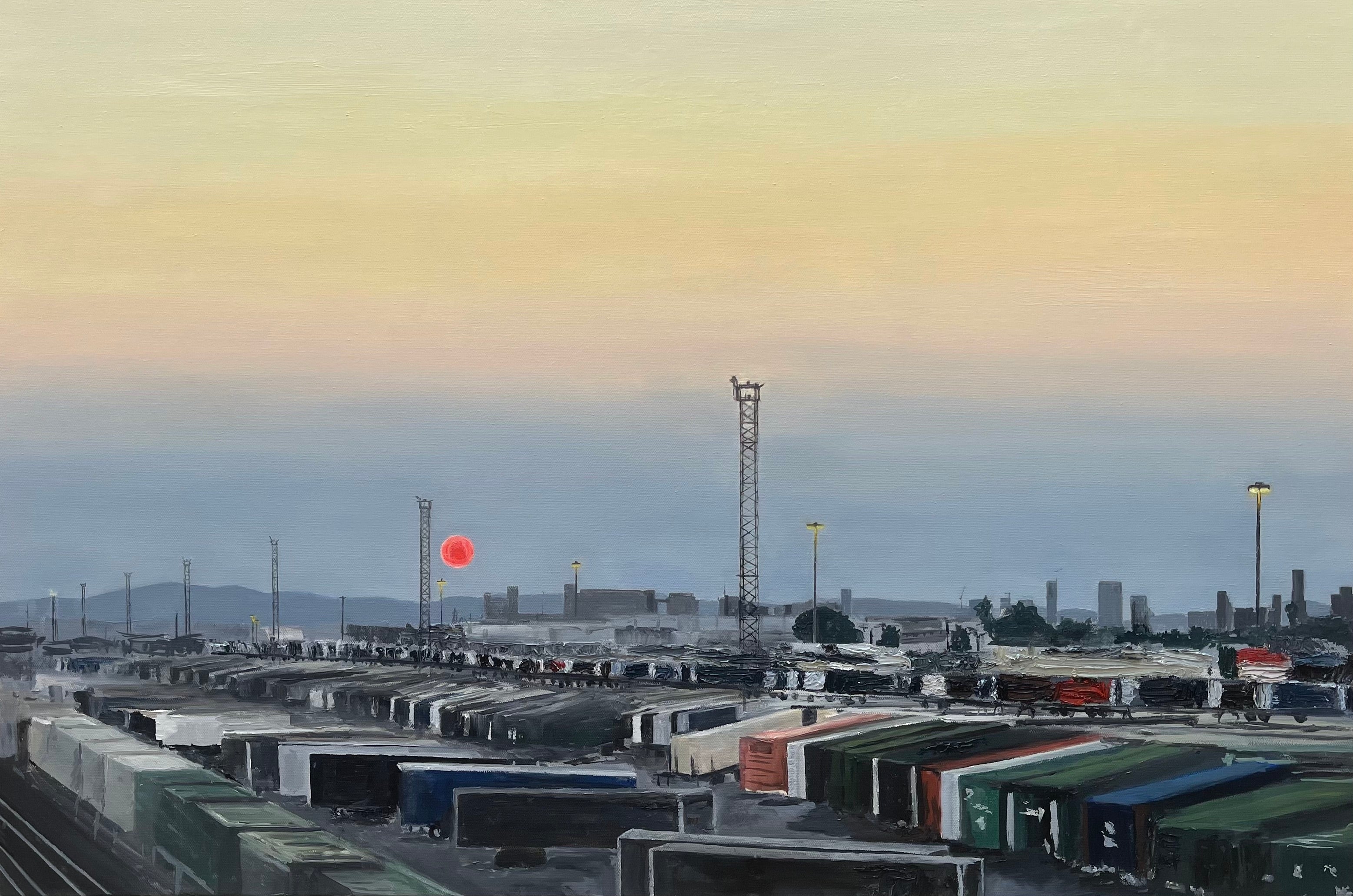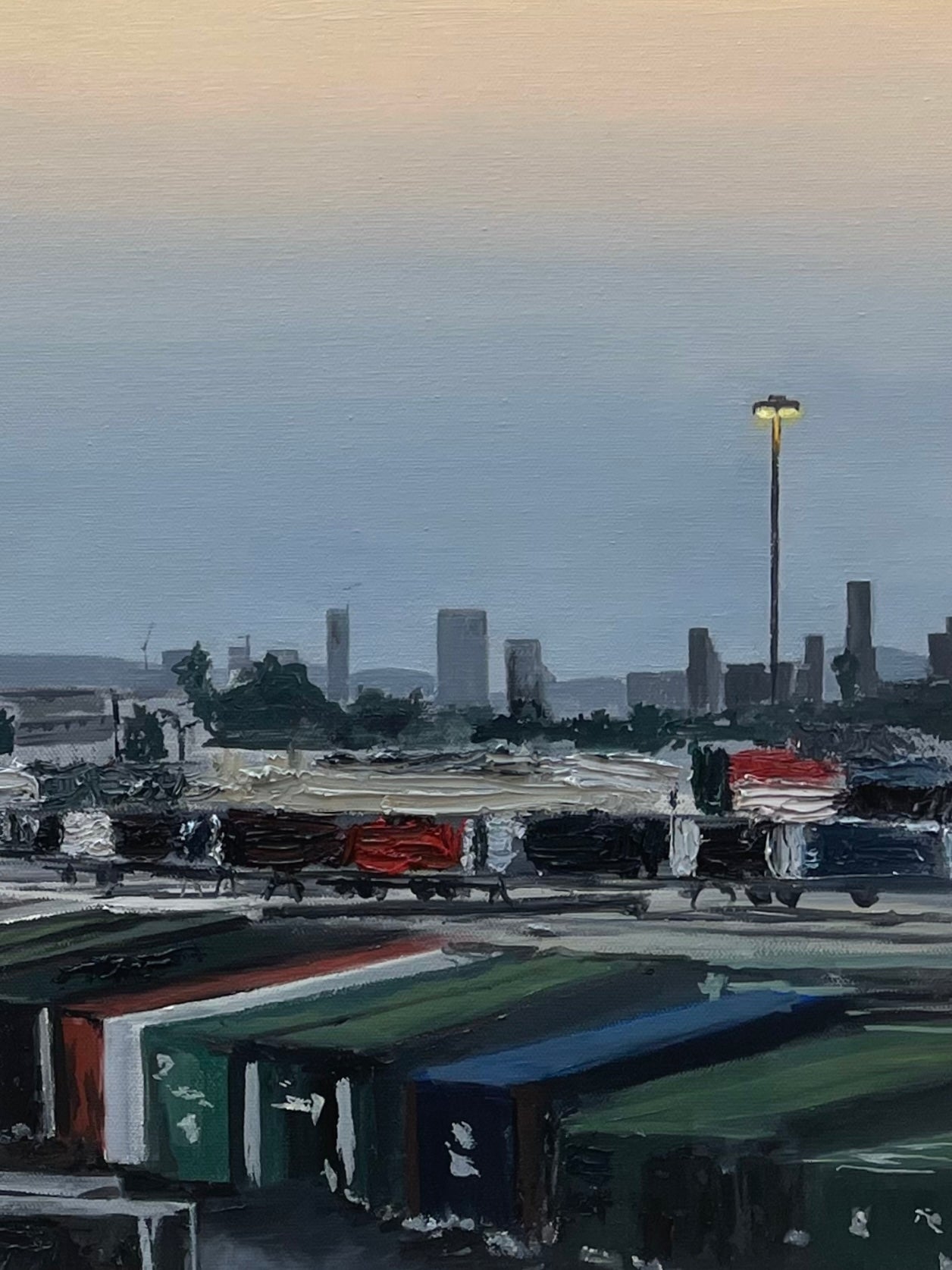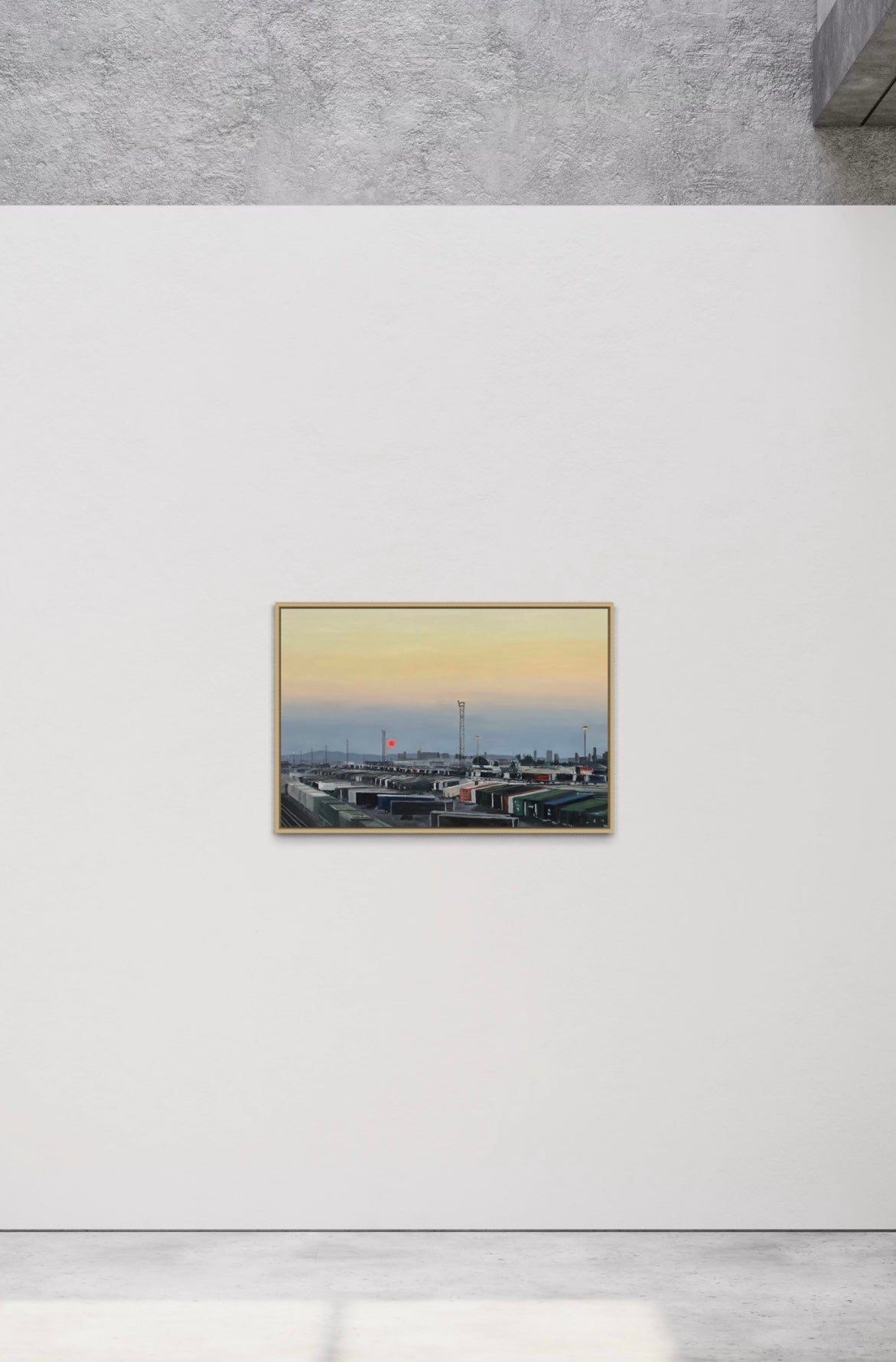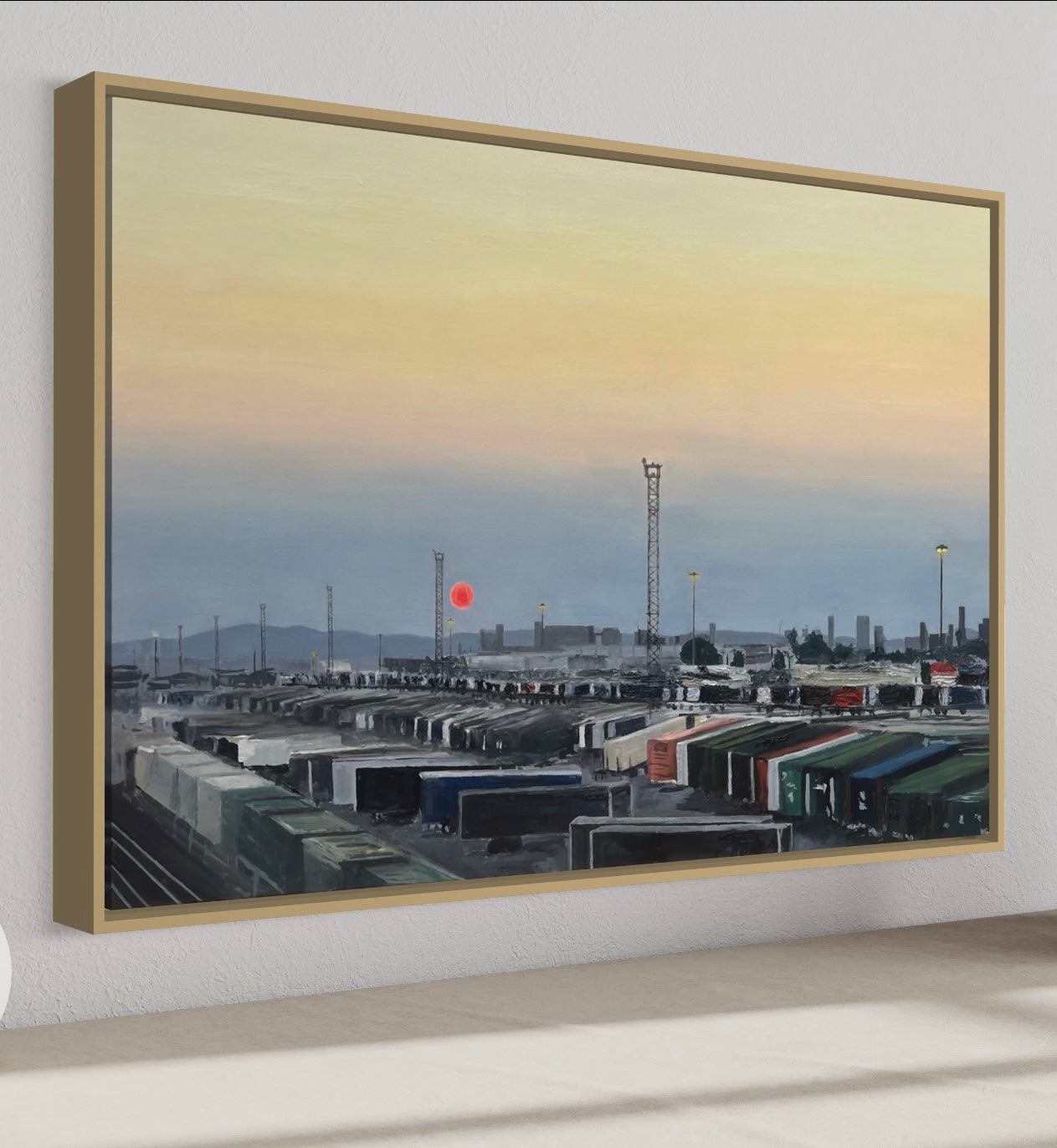 "Shipping Container 1; Fire in the Sky"
---
Emily Wallerstein

"Shipping Container 1; Fire in the Sky"

Oil on Canvas
24" x 36" x 2.5" (Framed)
Free Shipping.
Emily Wallerstein, an alumna of the University of Cincinnati where she received her Bachelor of Science in Design, is now a highly recognized artist residing in the creative hub of Los Angeles, California. Wallerstein's journey into the world of painting began as an individual pursuit of creativity and passion while she navigated a successful career in fashion design. It was not until 2019 that she decided to present her artistic efforts to the public, showcasing "The Factory Series," a collection meticulously crafted over a decade.
For 15 years, Wallerstein honed her skills in the fashion industry, working in various locations including New York, Ohio, and California. However, following significant life events, she felt the call to transition her primary focus to painting. This career shift did not only represent a new professional trajectory, but also an immersive healing journey where Wallerstein sought to build connections with the wider community, fellow artists, and art enthusiasts. Through her paintings and writings, Wallerstein embarked on a mission to communicate not only her inspiration but also her personal narrative, and the deep-seated connections she shares with each piece of artwork and its subject matter throughout her creative process.
Wallerstein's oil paintings epitomize the discovery of beauty in the most unanticipated places. A key theme in her work is the juxtaposition of industry versus nature, an exploration of where light meets darkness, and the contrast between textured and smooth gradations. Each series of her paintings has distinct objectives, yet a recurring focus is to emphasize the beauty concealed within elements typically perceived as harsh, mundane, or even ugly.
Her landscapes are symbolic interpretations of the transience of life, capturing fleeting moments that hold significance for both her personal journey and societal reflections. These paintings aim to cast light, stir emotions, and draw attention to our everyday environments, urging the viewer to appreciate the hidden beauty in the ordinary. They invite thought, while simultaneously encouraging viewers to lose themselves in the deliberately imperfect strokes and textures. Wallerstein's art encapsulates the philosophy that imperfections and flaws contribute to our beautifully complex existence.