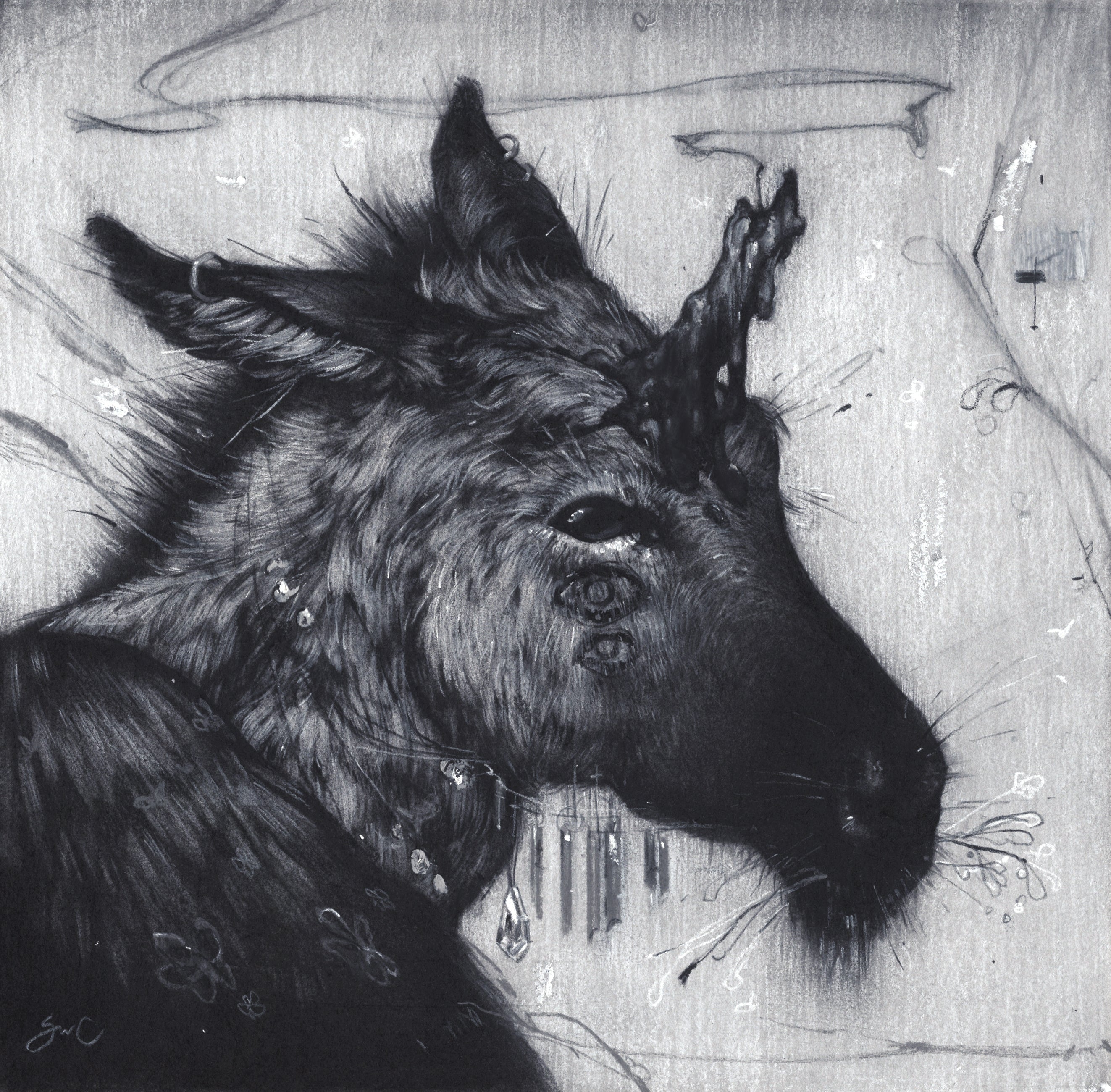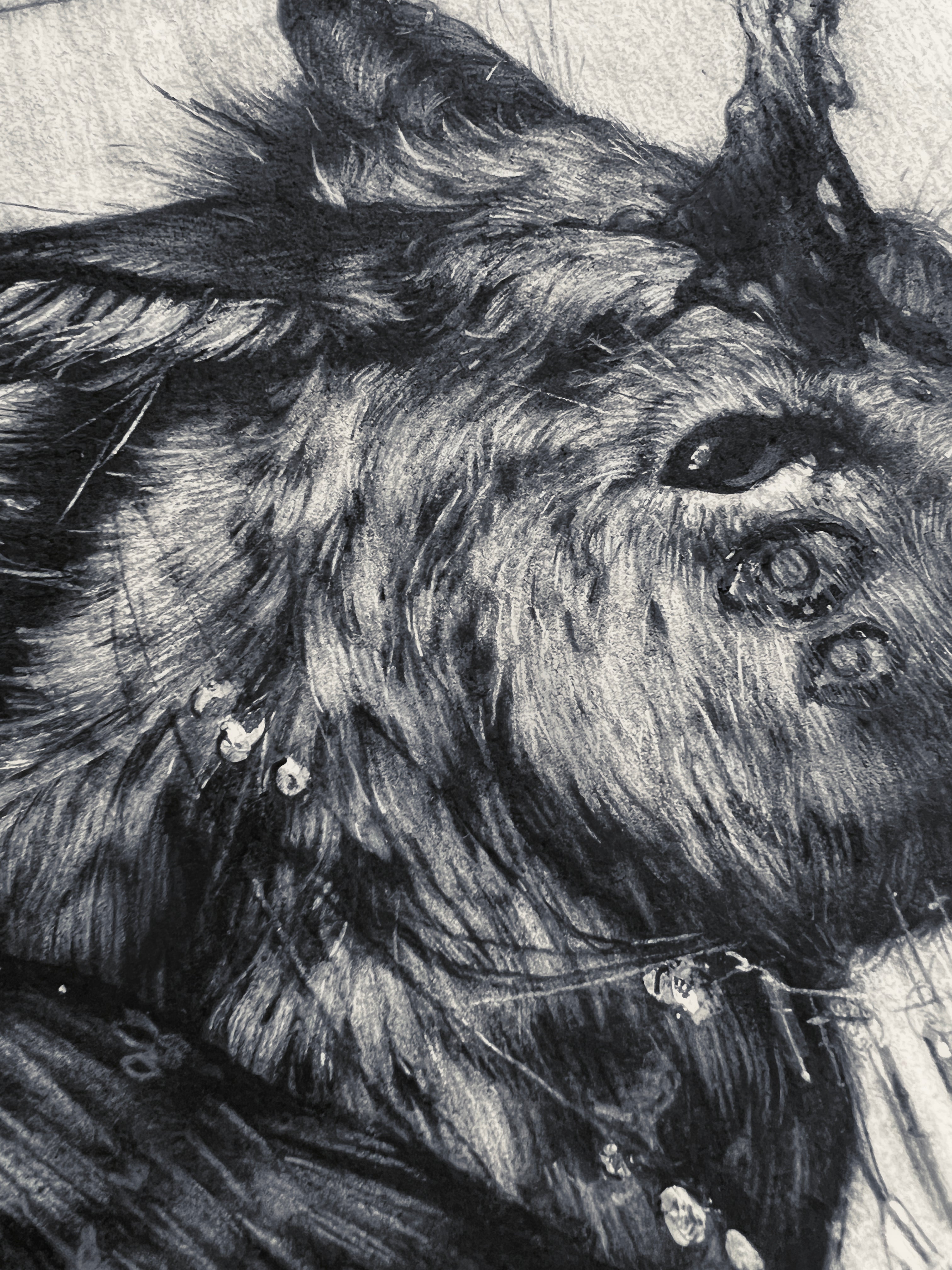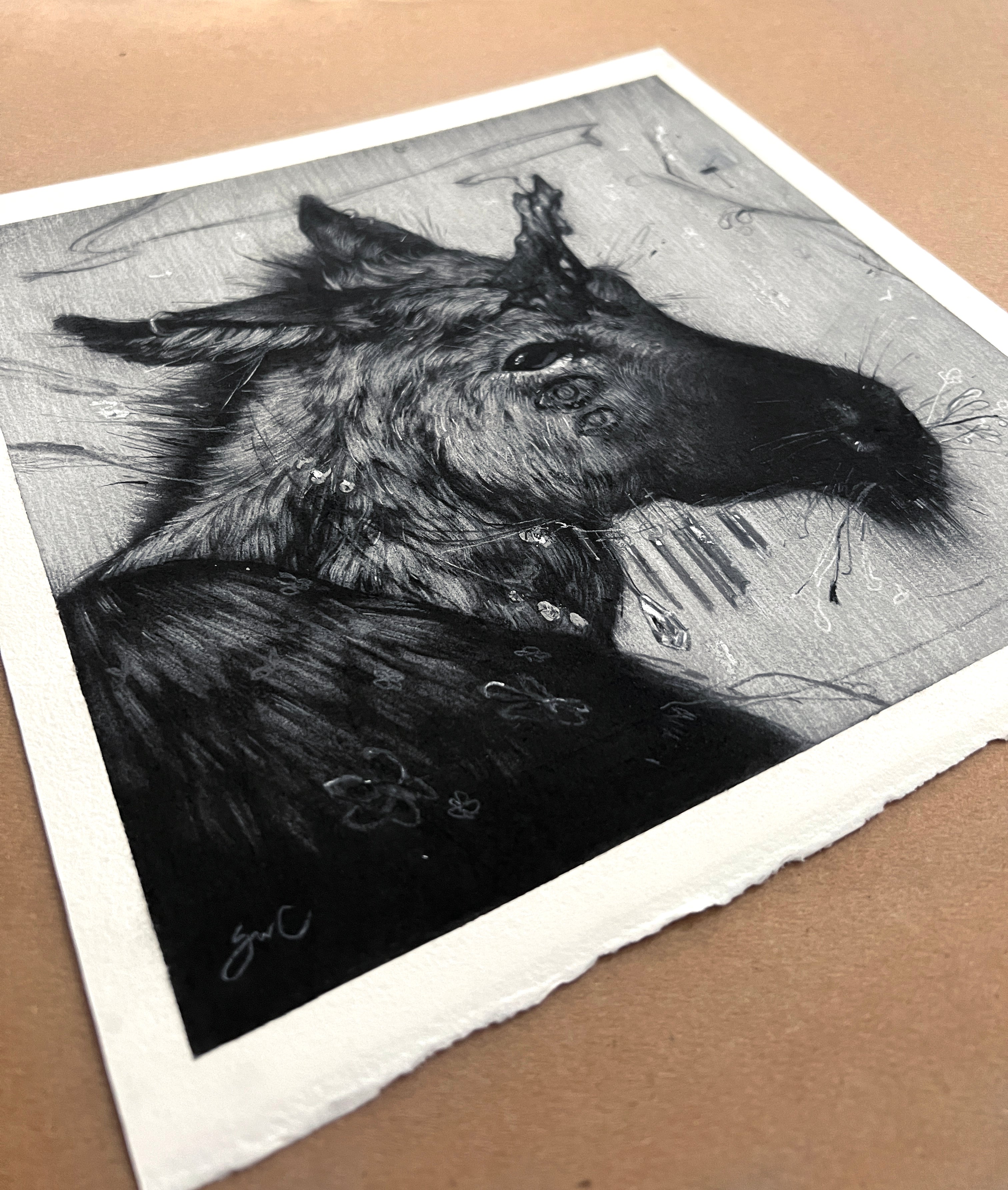 "Silent Crown"
Sam Wolfe Connelly
Silent Crown
Conte and Oil Pastel
9" x 9"

Free shipping worldwide.
Sam Wolfe Connelly's oeuvre represents the zenith of contemporary "dark art," distinguished by its brooding and mercurial themes that captivate and unsettle in equal measure. His mastery in weaving darkness with an almost ethereal quality places his work in a league of its own. The enigmatic interplay of shadow and light in his pieces, coupled with a penchant for exploring the deeper, often unspoken aspects of the human psyche, has positioned Connelly as a pivotal figure in this genre. His art resonates with a haunting beauty, a chiaroscuro of the soul that speaks to the complexities and nuances of darker narratives, making him a defining voice in the contemporary art landscape.
Payment plans are available via Shop Pay (Up to 48 months) or through Supersonic Art directly.
---