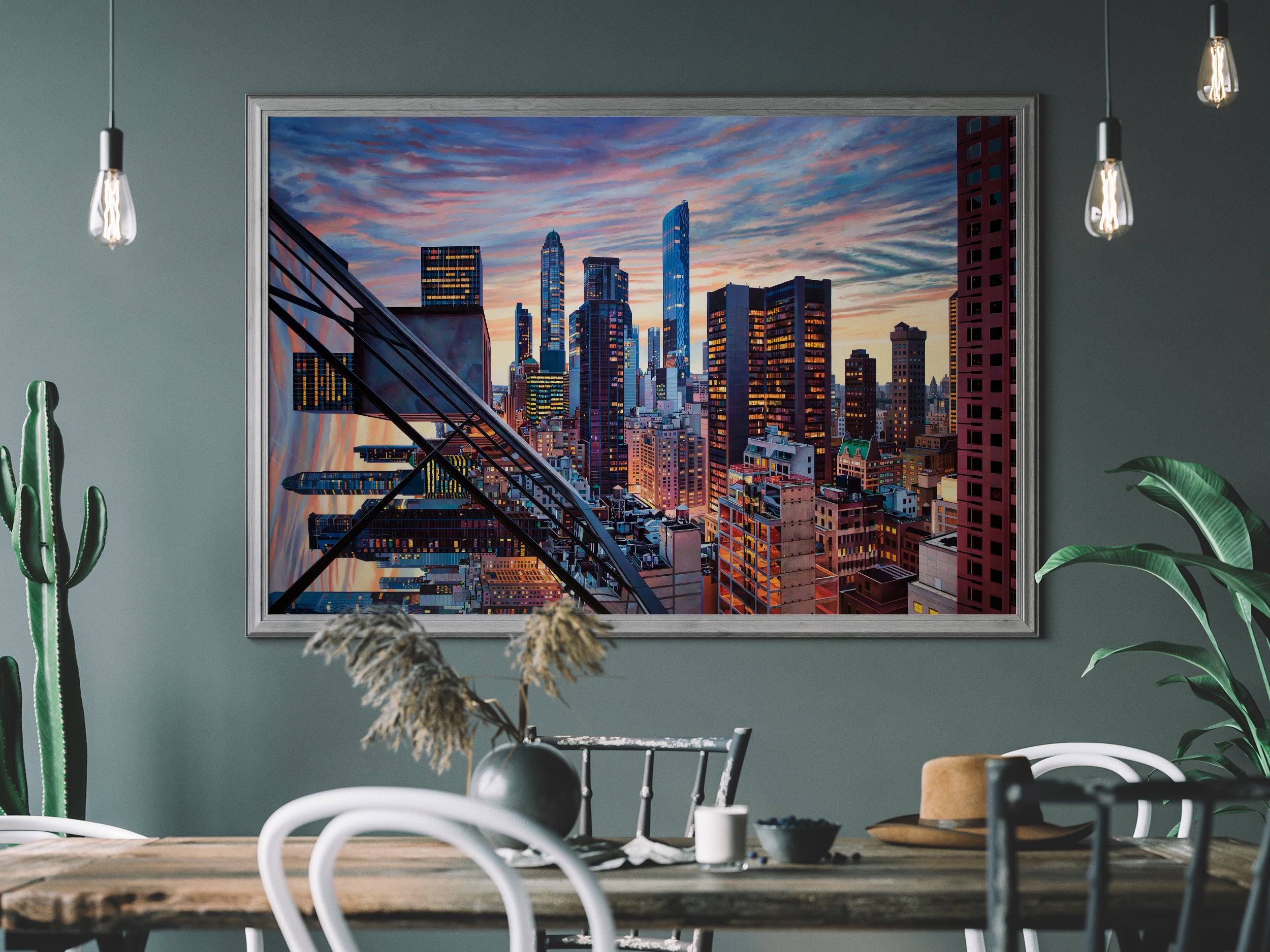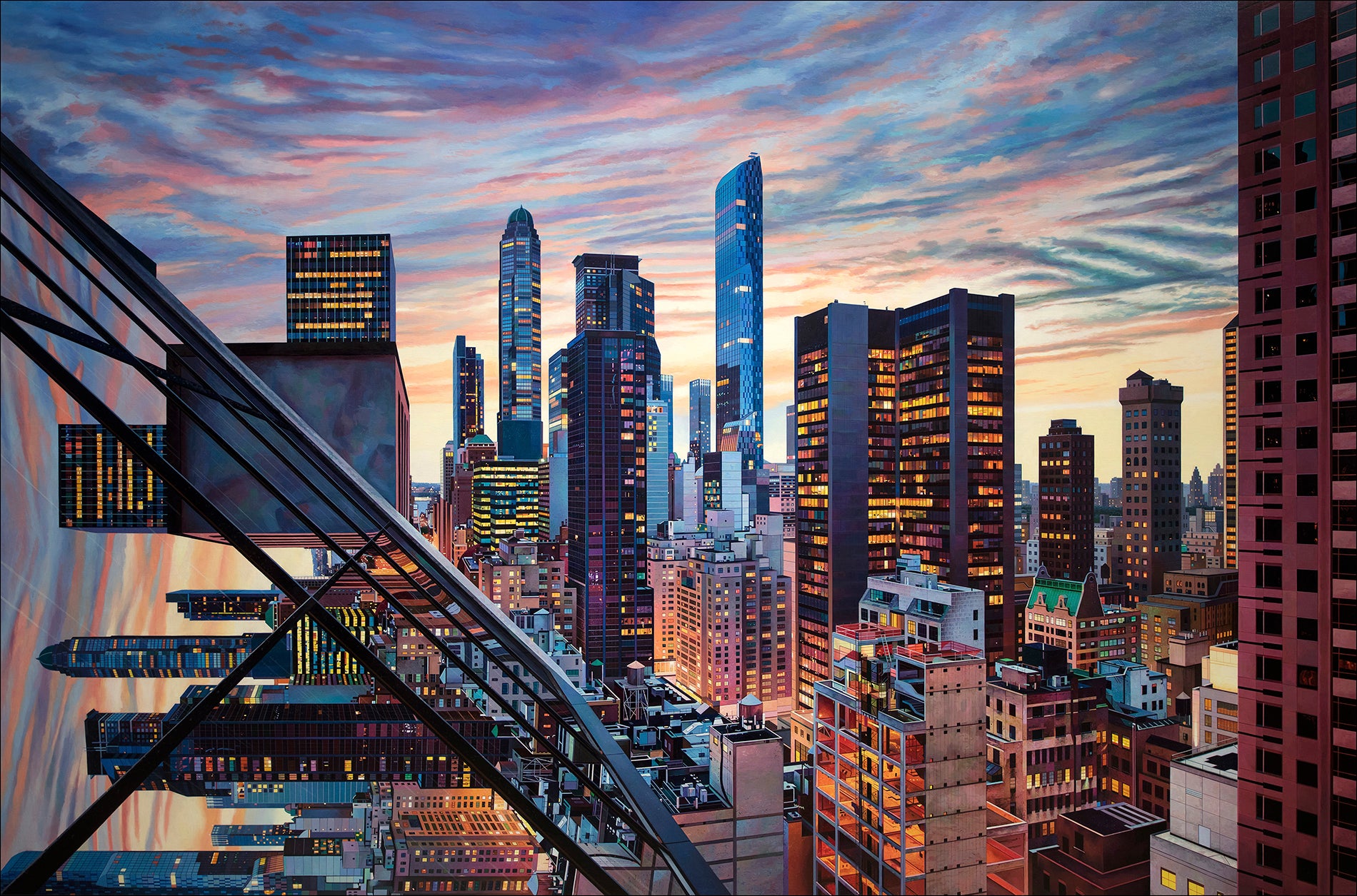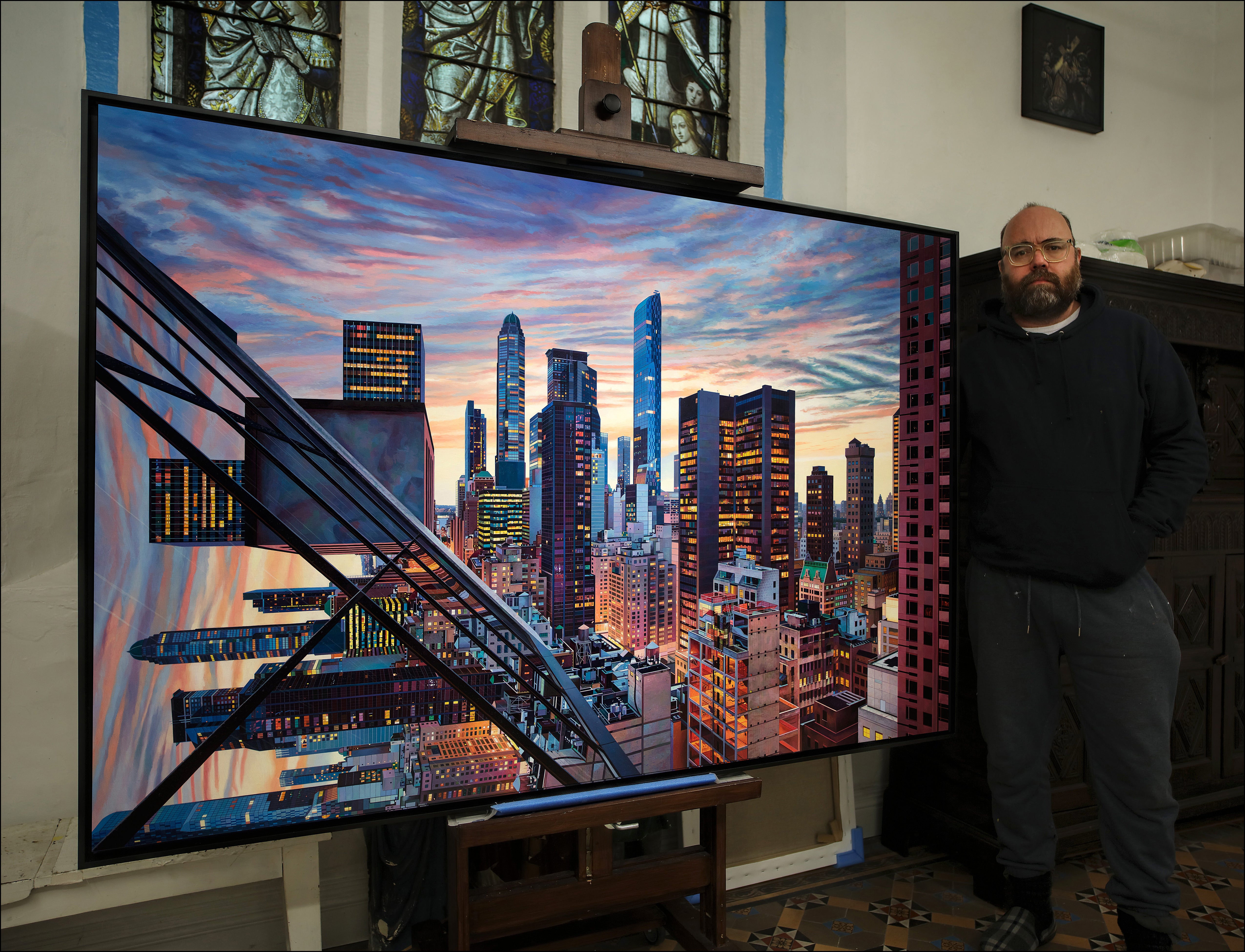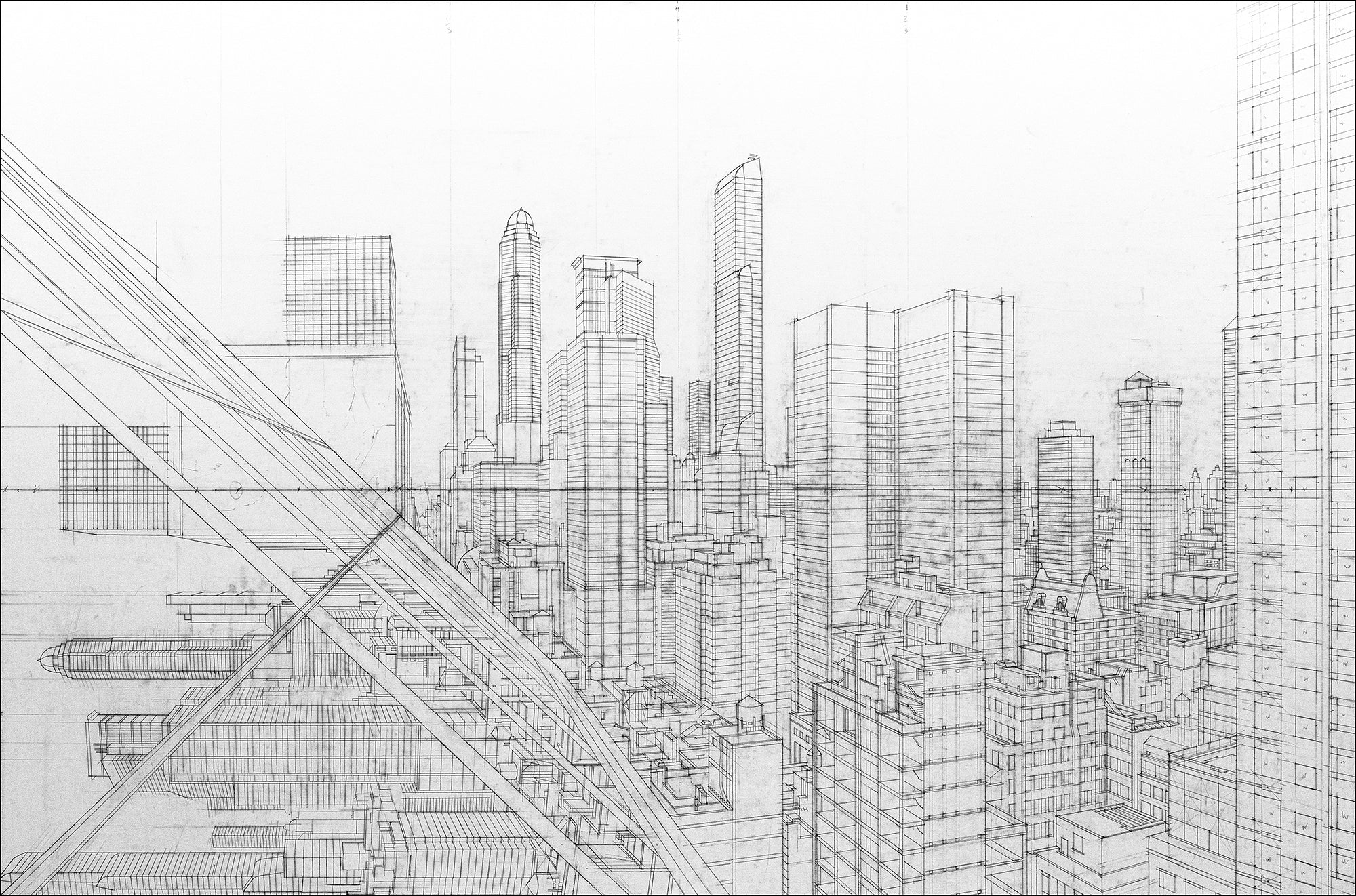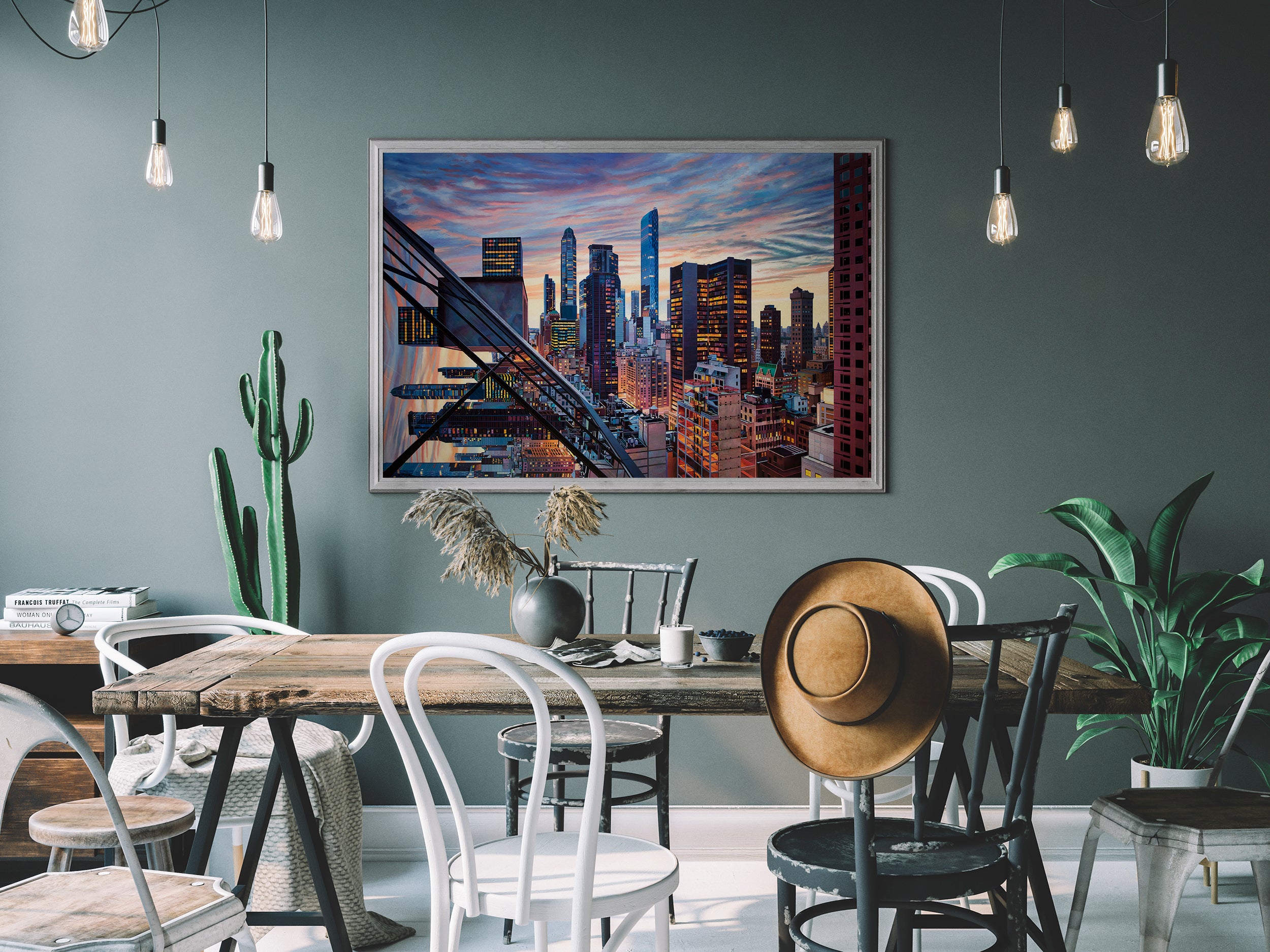 "Salon De Ning"
---
Nathan Walsh
"Salon De Ning"

Oil on Linen
45" x 69"
Concept framing shown in featured images.  Please inquire about framing in your purchase inquiry.
Nathan Walsh, a contemporary artist of distinguished acclaim and mastery, is renowned for his captivatingly hyperrealistic cityscapes that reimagine familiar metropolis views, ranging from New York to Paris and Chicago, into uniquely serene and orderly versions devoid of urban turmoil. His academic journey in the arts commenced at the Liverpool School of Art and Design, subsequently culminating in an MFA from the University of Hull, thereby forging a solid foundation for his creative endeavors.
Walsh's artistic process is both methodical and transformative, originating from a photographic image of an urban panorama. Through a meticulous examination of the photograph, he manipulates its perspective, scale, and architectural elements to suit his artistic vision. This thorough preparation sets the stage for the transference of this transformed image onto canvas in a breathtaking process, resulting in a cityscape that harmoniously blends photorealistic precision with illustrative finesse.
The striking detail of Walsh's panoramic vistas serves to create a bridge between the recognizable and the extraordinary, effectively compelling viewers to reevaluate their perceptions of familiar cityscapes. In a noteworthy parallel to the revered Renaissance maestro Leonardo da Vinci, Walsh's creations defy the traditional tenets of pictorial perspective. Rather, they embody an internal logic unique to Walsh's artistic philosophy, simultaneously challenging and engaging the viewer's understanding of urban spaces.