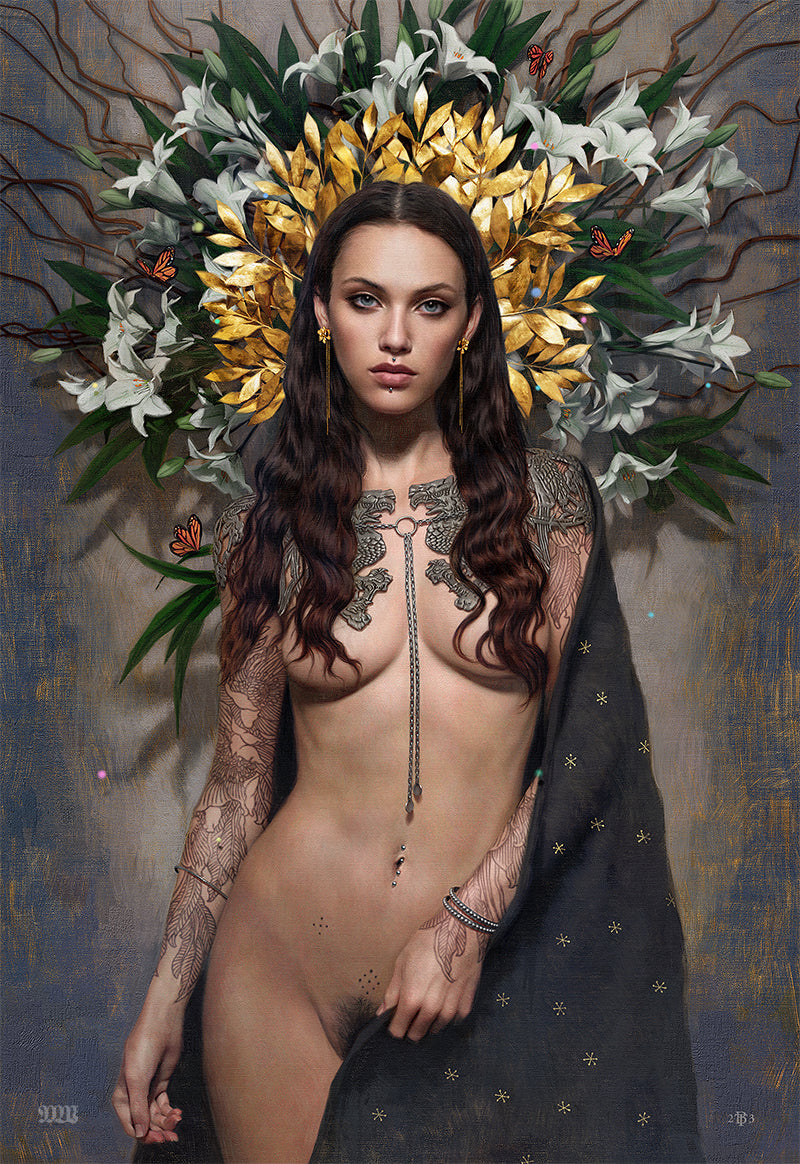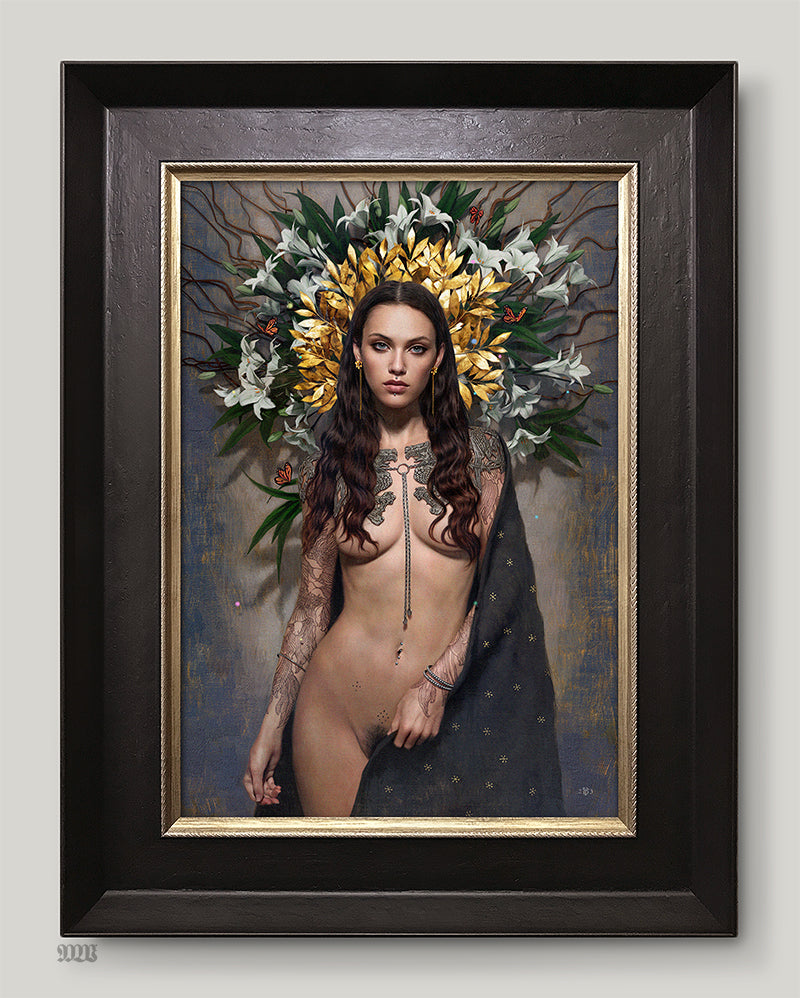 "Refuge"
Tom Bagshaw
"Refuge"
One Off, Hand Embellished Digital Painting on Cotton Rag Stock, Mounted on Board, Varnished and Stained

11" x 16"
Free Shipping
Based in the Georgian city of Bath, England, Tom Bagshaw works as a commercial illustrator under the moniker Mostlywanted and is represented by The Central Illustration Agency. His talents are sought after by clients in fashion, advertising, editorial and publishing, and include Saatchi & Saatchi, Sony, the BBC, The Daily Telegraph, Kraft, GQ, Future Publishing, Scholastic and Random House.
For his personal work he has developed a highly rendered digital painting style through which he explores portraiture and figurative themes of fantasy, beauty and mysticism. While his work deals with imaginative content, it also aims for a strong level of realism in its presentation. Feminine beauty and portraiture play a central role in his work, but the women he depicts are never frail damsels in distress. More often than not they are strong, intriguing characters, with an air of mystery to them.
His digital paintings have been shown in galleries around the world, including Corey Helford Gallery- L.A, Roq La Rue- Seattle, Spoke Art Gallery- SF, Copro Gallery- CA, Arch Enemy Arts- PA, Last Rites and Haven Gallery- N.Y.C, Strychnin Gallery- Berlin, Vanilla Gallery- Japan, The Unit London and Atomica in the U.K.
---