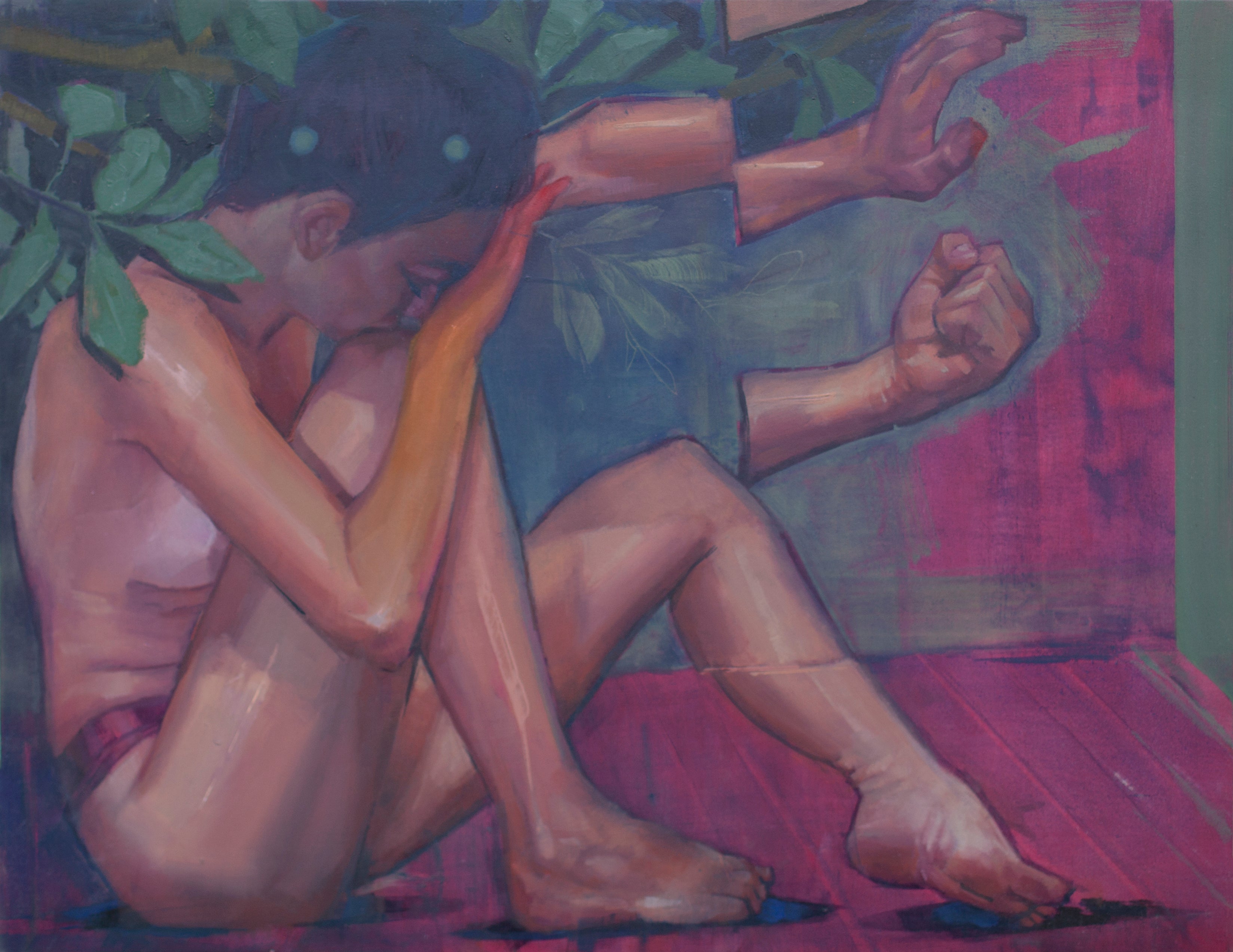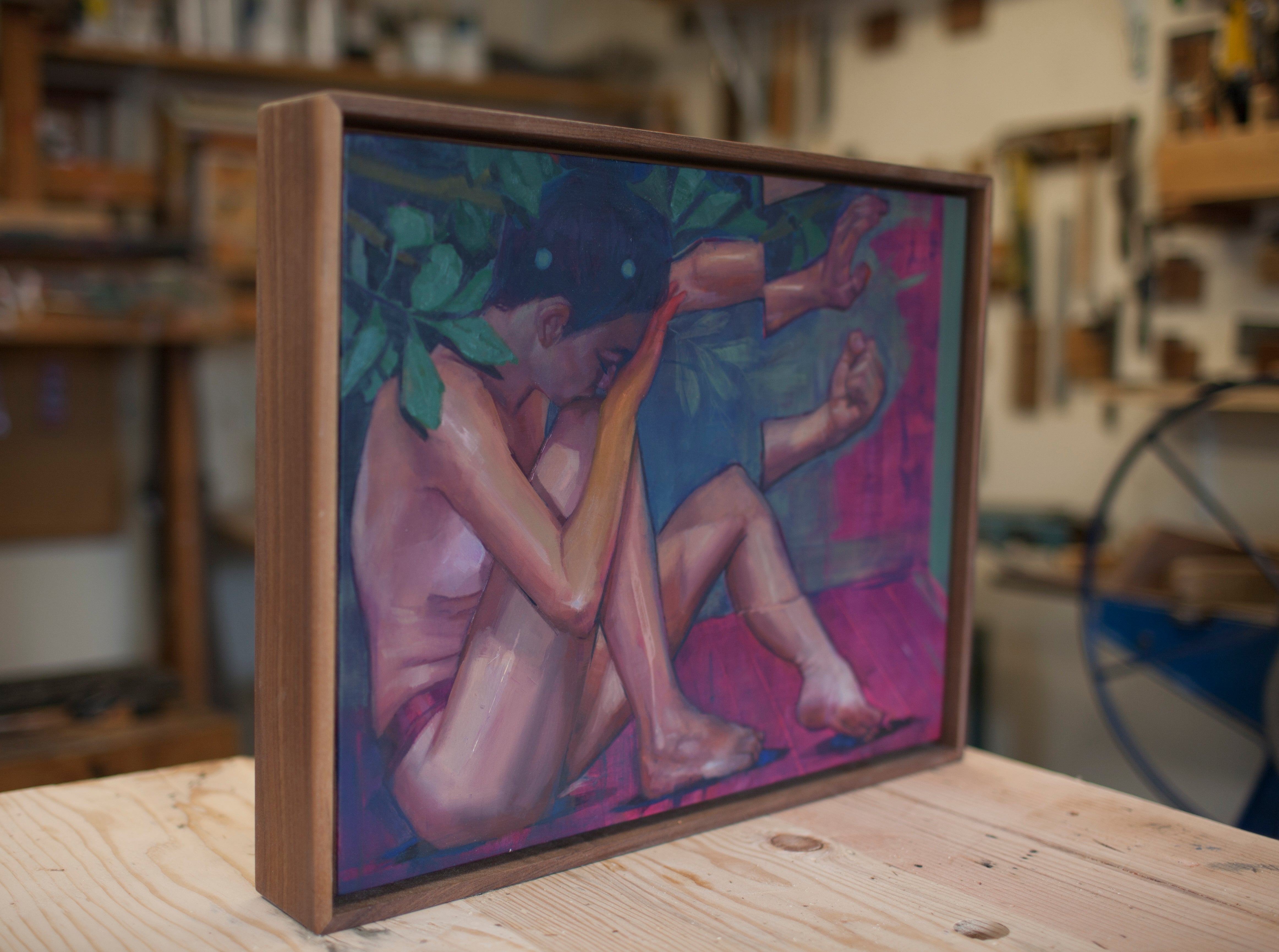 "Possum"
---
Joshua Lawyer
"Possum"
Oil on Wood Panel
14" x 18"

Free Shipping 
Joshua Lawyer, a self-taught artist, grew up in the Bay Area of California, where he still lives and works. As a child, amidst the chaos of his surroundings, he found solace in painting on walls that were not his own, a quiet rebellion that morphed into a lifelong passion for art. Driven to refine his skills, Lawyer made daily practice in his sketchbooks a habit, a discipline he still upholds today. Gradually transitioning from graffiti to fine art, he found a balance in his work as his artistic finesse matured and the legal costs of his graffiti art escalated. His artworks frequently employ the female figure, symbols, and a variety of other elements to construct compelling narratives around themes such as "Finding Home" and "Getting Lost."
Born to a loving Tongan mother, Vivian Lutui, and a father, Charles Lawyer, who juggled his faith with his struggle with addiction, Lawyer's early life was marked by transient living situations. By the time he turned 20, he had lived in 14 different locations, the most challenging being a leaky shed in his uncle's backyard in East Palo Alto during the late 90s. Introduced to art through his older brother's graffiti works, Lawyer discovered a refuge from the turbulence of his surroundings. Influenced by Bay Area graffiti artists like Barry McGee (Twist), Mike Giant, Felon, and Reminisce, he developed a love for graffiti that eventually transitioned into a reverence for fine art. For Lawyer, creating art is a sacred act, a way of connecting with others through shared narratives of displacement and discovery.
Lawyer is happily married to fellow artist Mj Lindo, their home a sanctuary filled with laughter, love, and the honest critique that comes from a shared passion for art. Their family includes a dog, Mellow, and a cat, Garbage. Lawyer's artistic journey has been a voyage of self-discovery, a quest to find a sense of belonging while embracing the thrill of getting lost in the vast landscape of creativity. His work continues to inspire and connect with others, resonating with universal experiences while retaining the intimacy of his unique narrative.