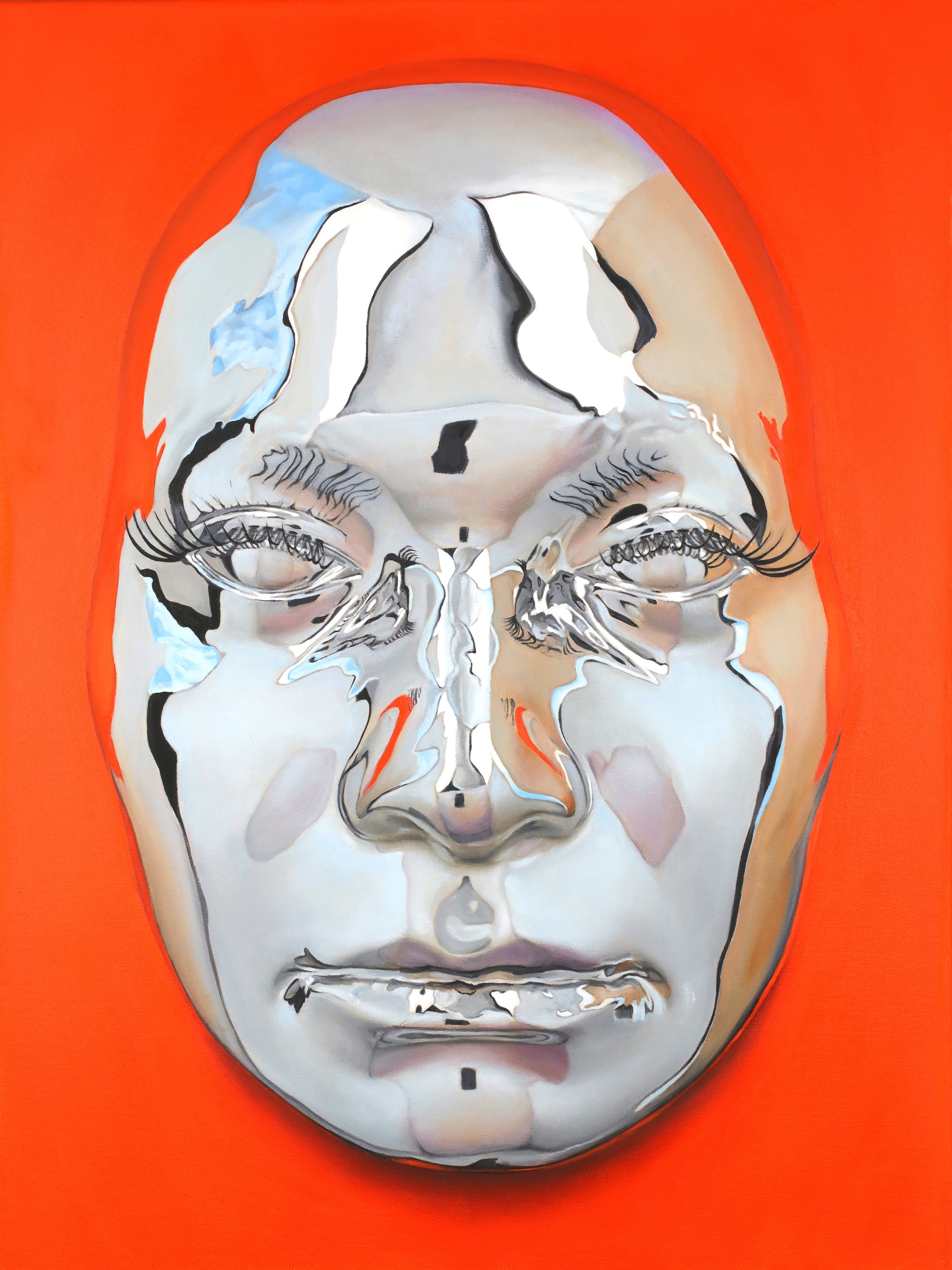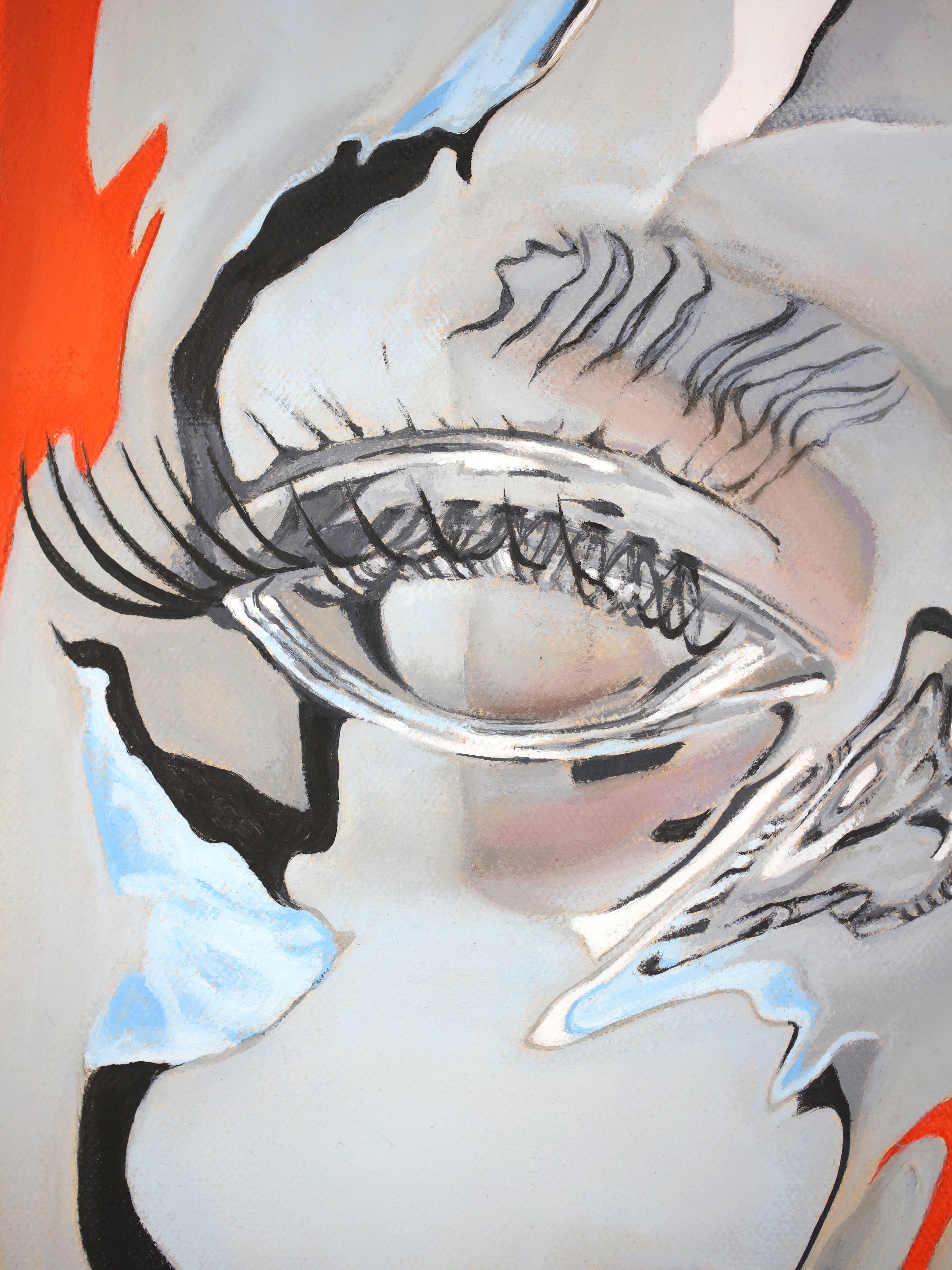 "Portrait of a Queen"
---
Kip Omolade
"Portrait of a Queen"
Oil on Canvas
18" x 24"

Free Shipping 
Celebrated and revered worldwide for his radiant oil paintings, Kip Omolade guides us on a profound journey through themes such as immortality, social perception, and the intricacies of the human mind. His work, characterized by its glossy, metallic-like textures and electrifying colors, is immediately identifiable. This ongoing series, "Diovadiova Chrome," offers a critical exploration of modern beauty ideals, delving into the concept that people often portray a meticulously crafted, concealed version of their identities to the world. The term "Diovadiova" is born from a blend of the Italian words "Dio" and "diva," translating to "god" and "goddess."
Omolade's innovative process begins with forming a mold of a model's face, creating a resin cast, and overlaying it with a chrome finish. The final sculpture, enhanced with false eyelashes, forms the basis for his strikingly vivid paintings. His artwork, exemplified by pieces such as Diovadiova Chrome Sasha I (2018), masterfully interweaves contemporary elements with historical inspirations, reminiscent of the aesthetic qualities of comic book superheroes and traditional African artworks, including Benin ivory masks and Nigerian copper alloy sculptures.

A Harlem native, Omolade embarked on his artistic journey as a graffiti artist, while interning at Marvel Comics and The Center for African Art. He further honed his craft at The Art Students League of New York and the School of Visual Arts, where he received his BFA. Omolade's work has graced esteemed platforms like Opera Gallery, Jonathan LeVine Projects, Joseph Gross Gallery, and Art Basel Miami, and been featured by Good Morning America, Huffington Post, Juxtapoz, and Hi-Fructose. His notable collaborations span across ESPN, Red Bull, Nike, 2 Chainz, The Versace Mansion, Fantasia Barrino, and Sony Music. His illustrious body of work has found a permanent place in the collections of Viacom and Hallmark Cards.