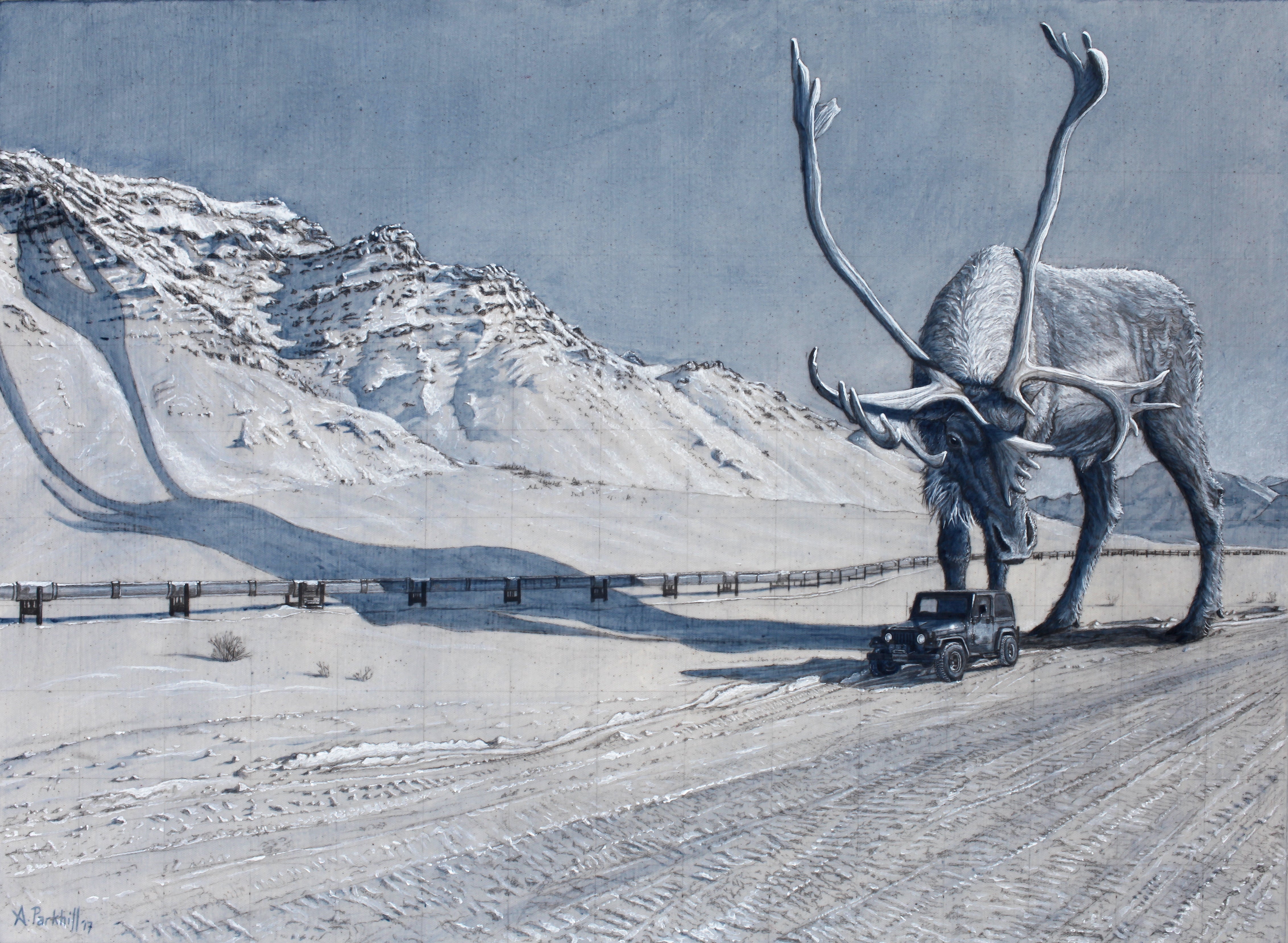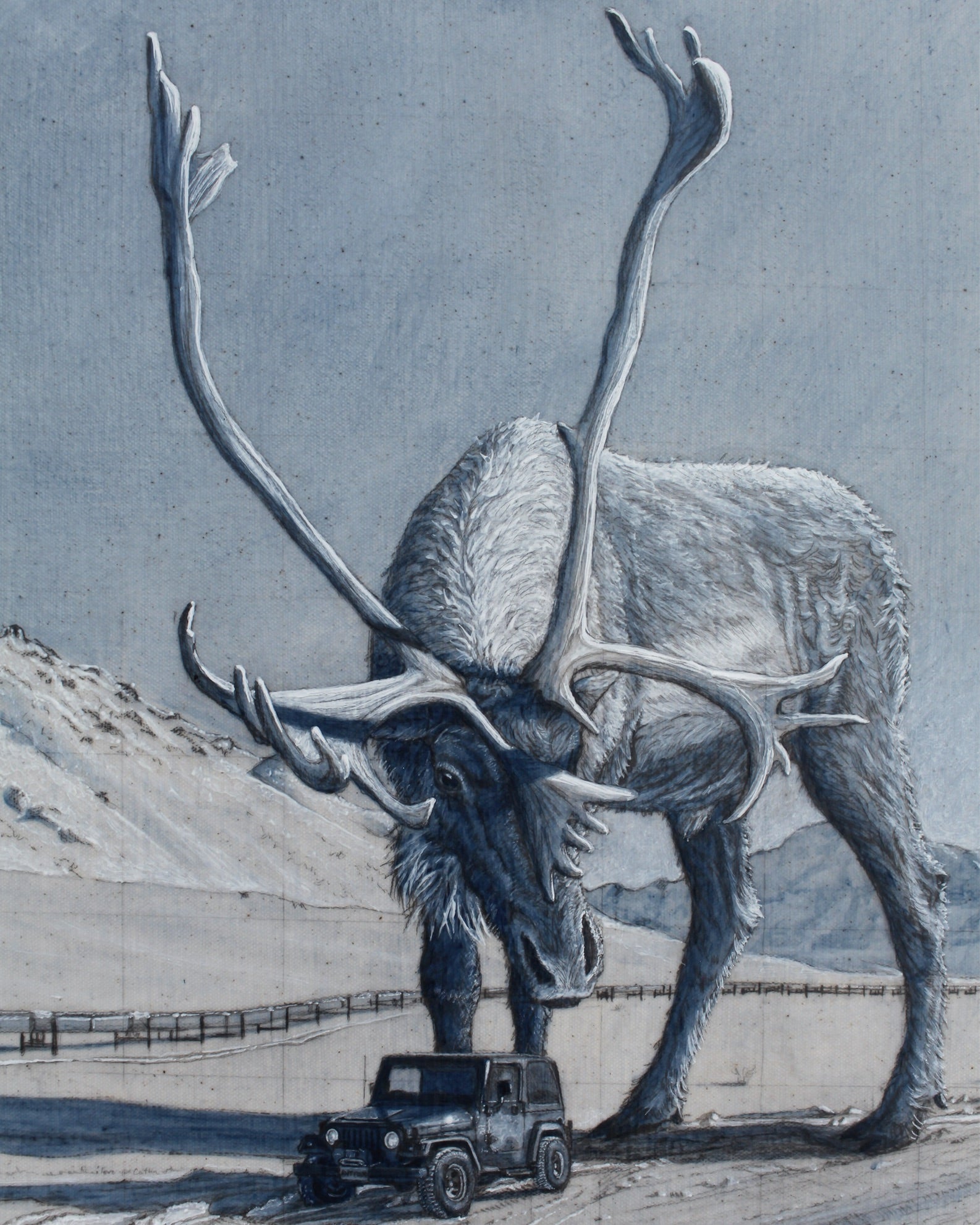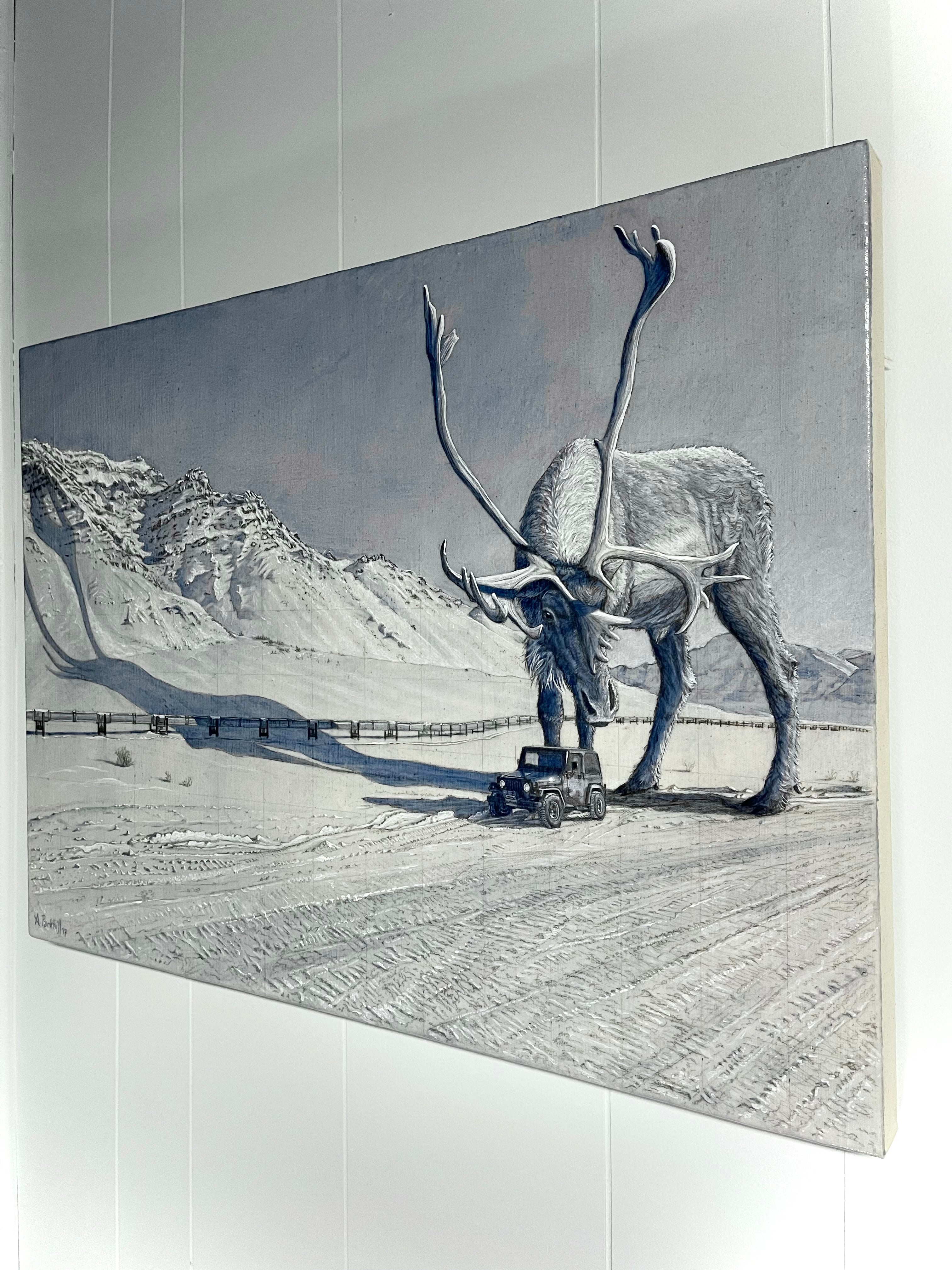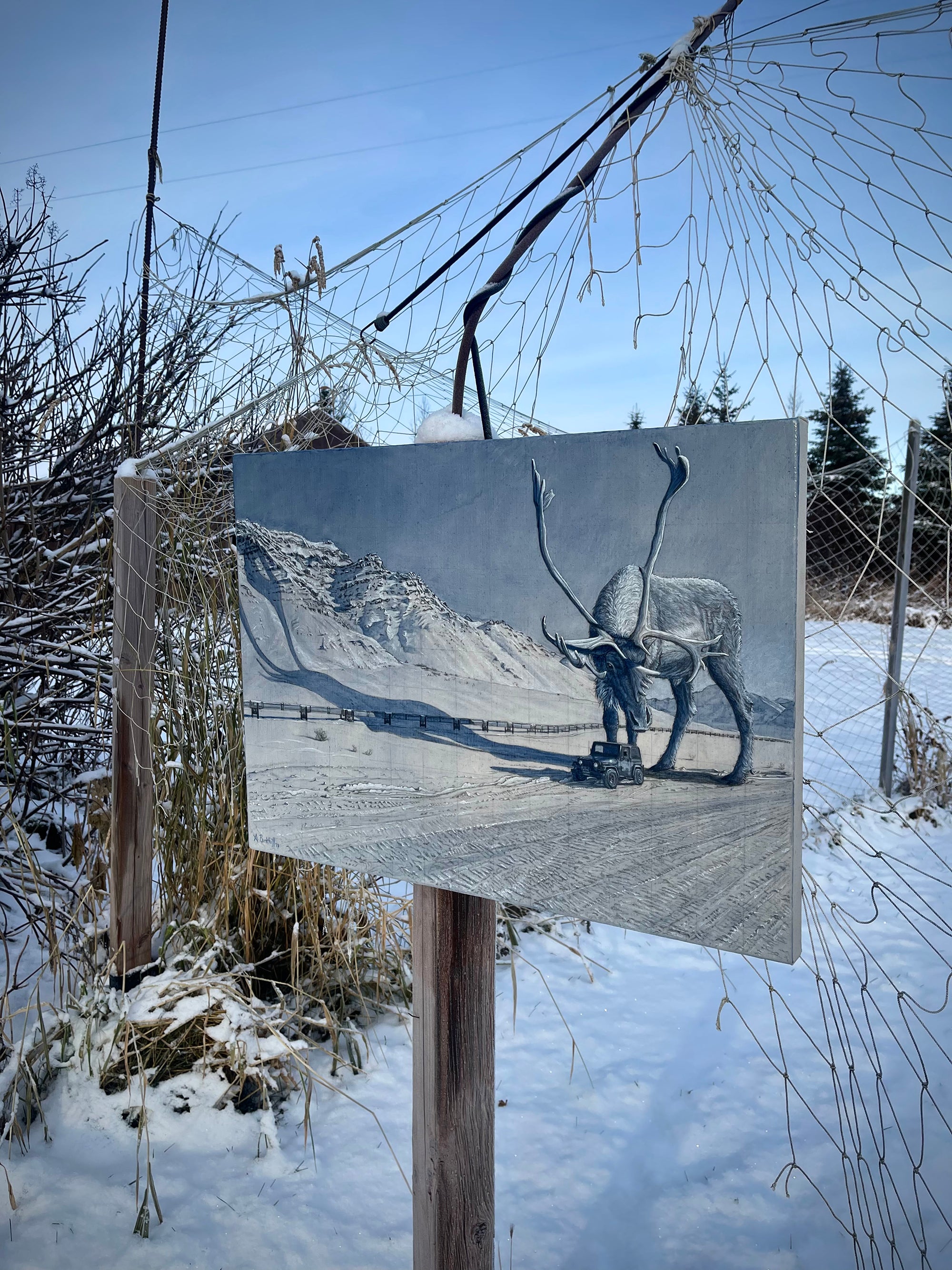 "Pipeline Tuttu"
Austin Parkhill
Pipeline Tuttu
acrylic and graphite on canvas
22" x 30"

Free Shipping Worldwide.
Austin Parkhill, an accomplished artist, resides amidst the untamed beauty of Alaska, where the rugged landscape informs his creative expression. His distinctive artwork has attracted national attention and has been exhibited at prestigious venues across the United States, a notable example being the Smithsonian National Portrait Gallery in Washington D.C., a distinguished institution dedicated to the artistic preservation and portrayal of the human face and figure.
Prior to immersing himself in the Alaskan wilderness, Parkhill spent significant periods of his life in varied locales that influenced his artistic sensibility. His journey began in Colorado, a state renowned for its diverse terrain, from the arid desert and river canyons to the snow-covered Rocky Mountains, each offering unique visual stimuli for an observant artist. He later moved to Boston, Massachusetts, a city steeped in rich history and cultural heritage, known for its iconic architecture and vibrant arts scene.
The geographical transitions, from the vibrant urban environment of Boston to the natural grandeur of Colorado and ultimately, the pristine wilds of Alaska, have undoubtedly contributed to the evolution of Parkhill's artistic style and vision. Each location has left an indelible imprint on his work, enabling him to draw from a rich tapestry of experiences and environments, infusing his artwork with a dynamic blend of naturalistic detail and cultural observation.
Of "Pipeline Tuttu" Parkhill remarks, "This piece was inspired by a wild journey I made from the bottom of Alaska to the very top (Utqiagvik/Barrow - where I used to live) in the jeep I've featured in the painting. We drove the dirt highway to Prudhoe Bay, then four-wheeled 200mi across the buckling sea-ice to the remote village. I wrote an article for Popular Mechanics about it, which you can still read online (however reduced in format): https://www.popularmechanics.com/adventure/outdoors/g18930165/ice-highway-barrow-alaska/"
Payment plans are available via Shop Pay (Up to 48 months) or through Supersonic Art directly.
---