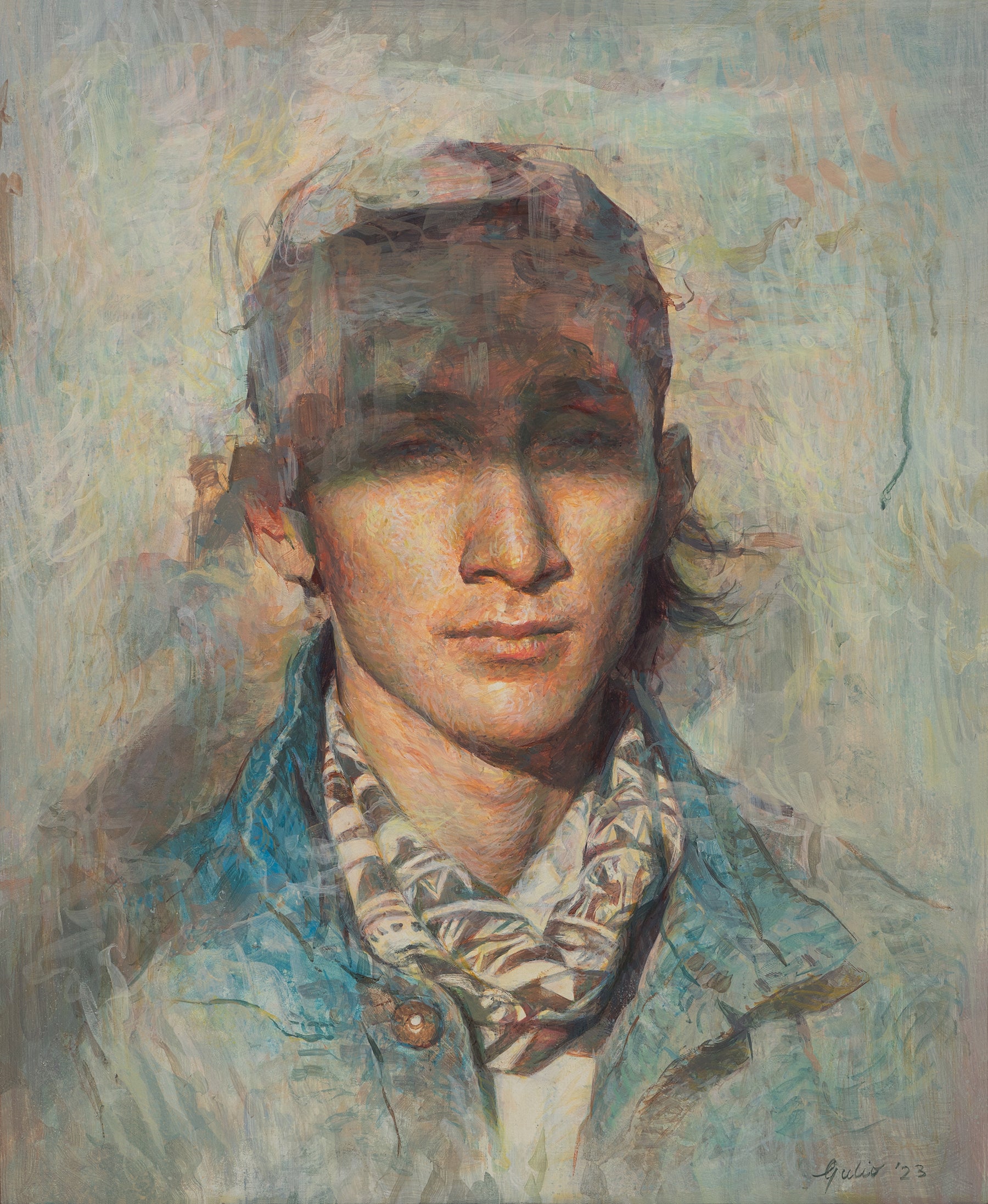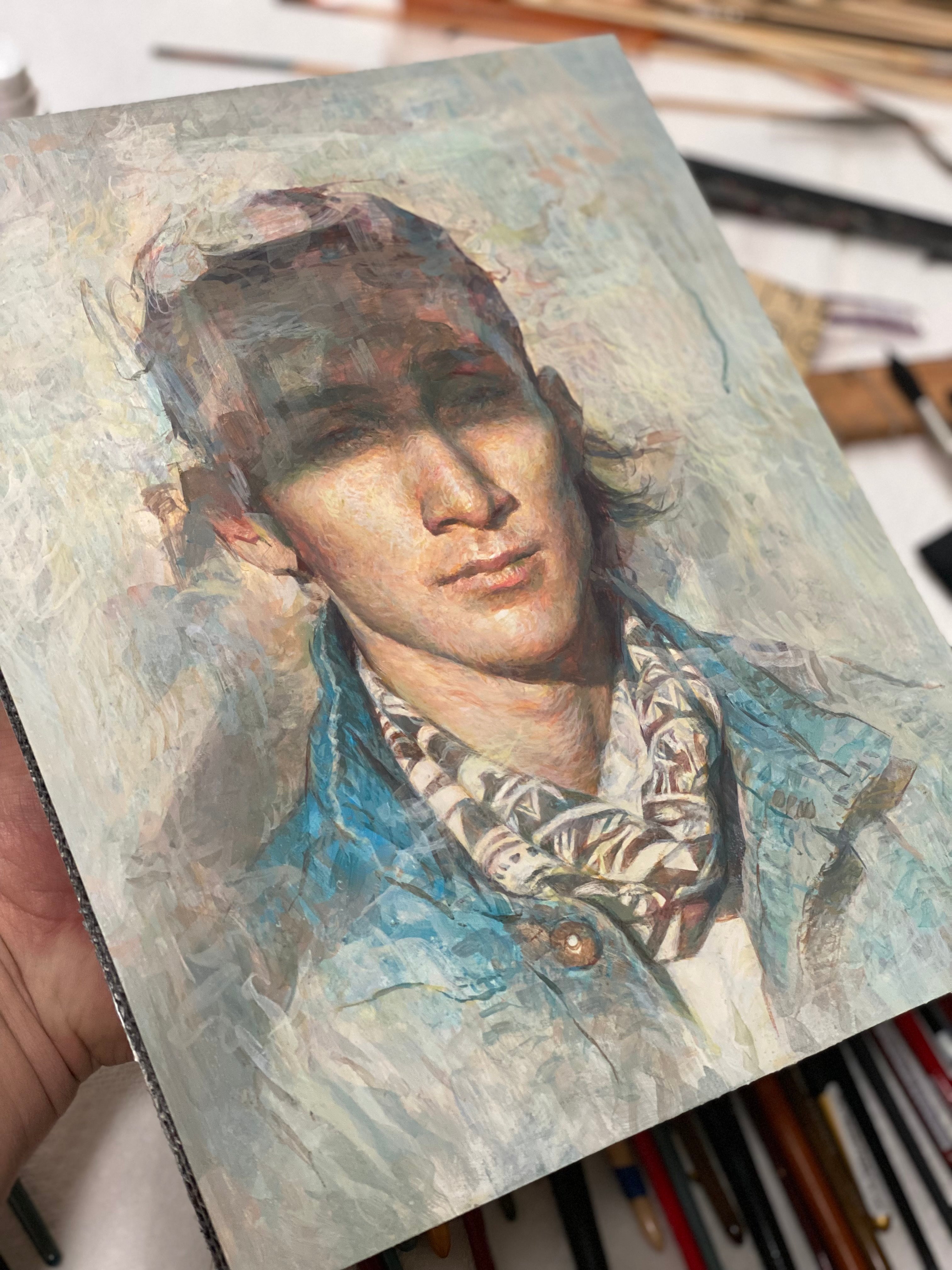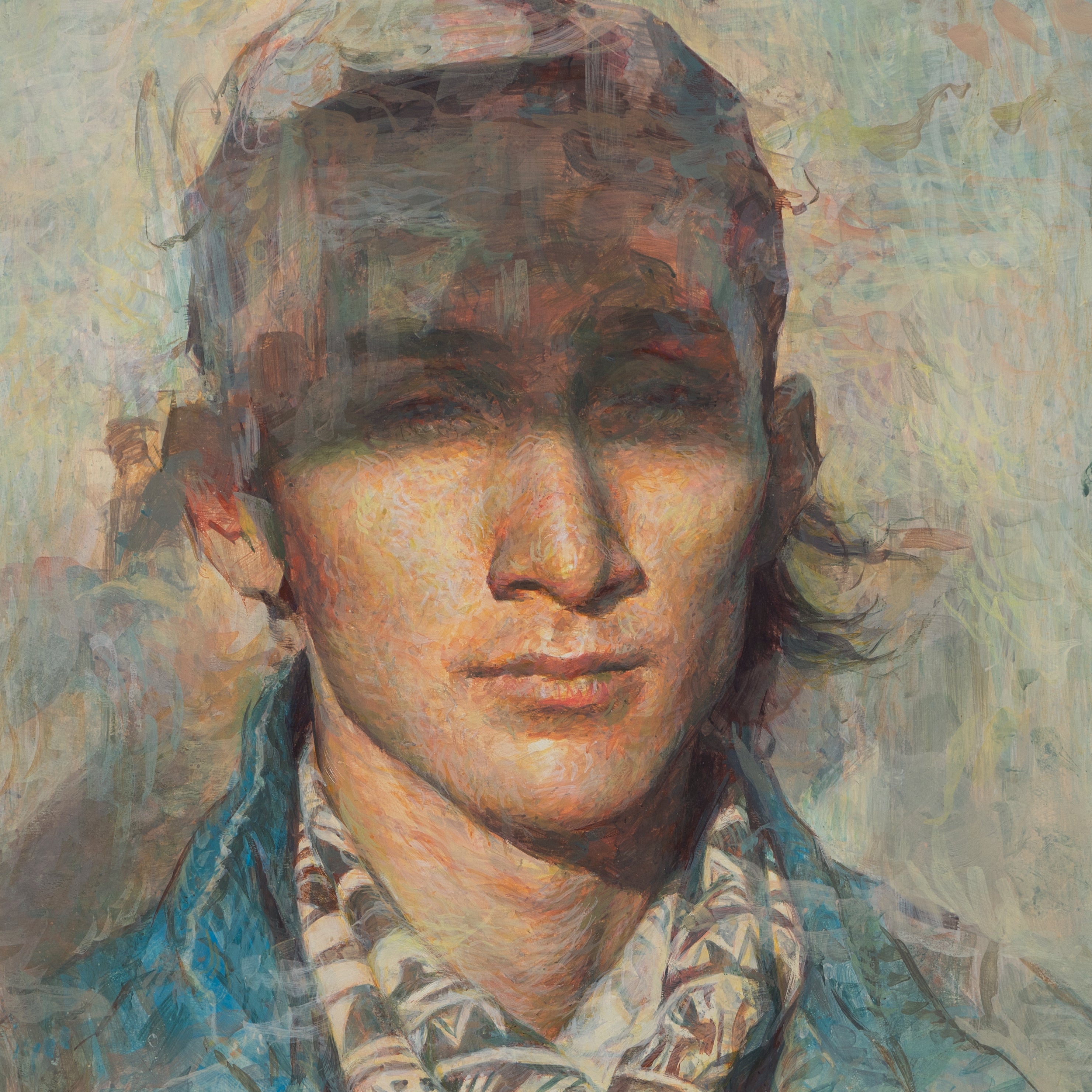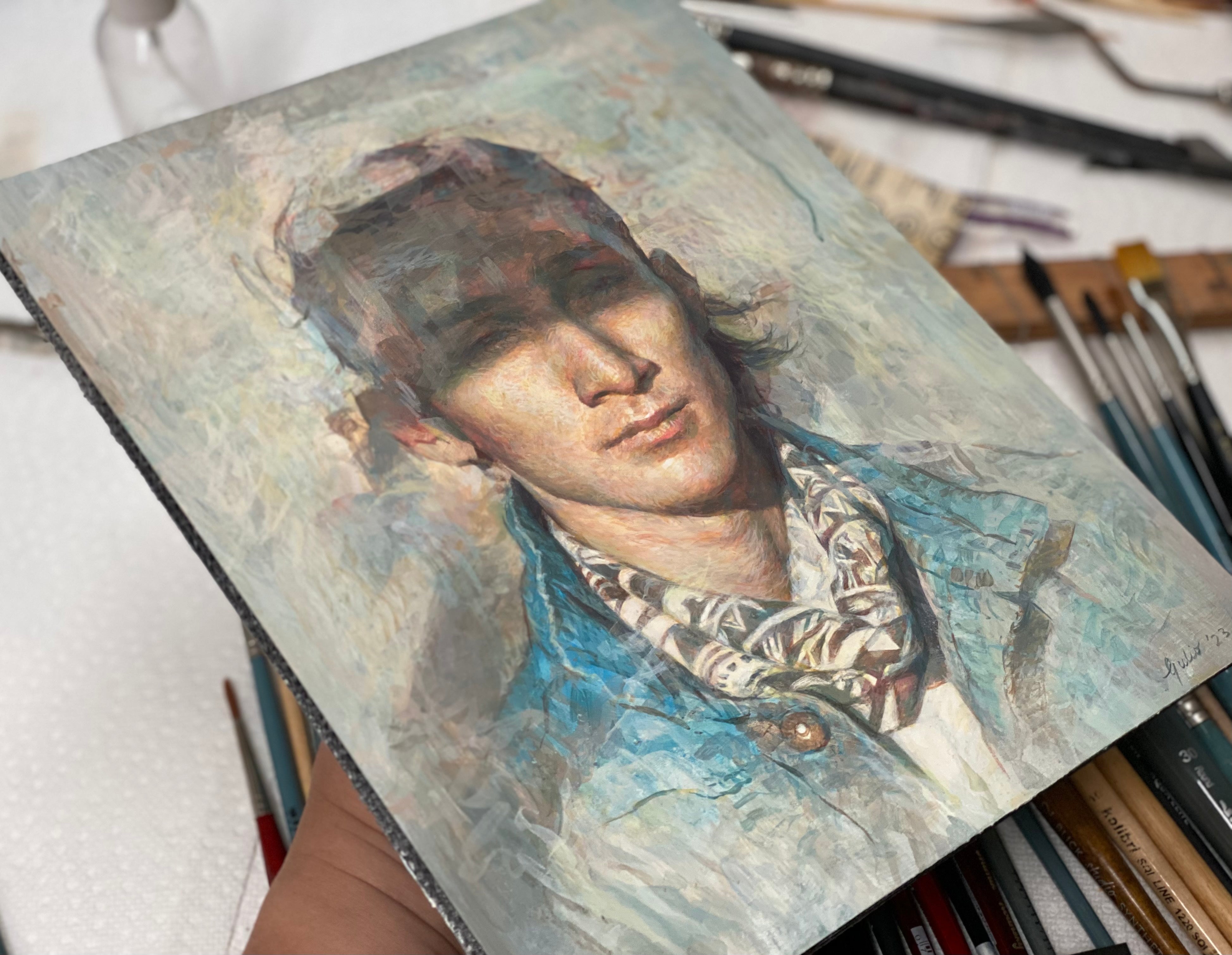 "Norteño (Northerner)"
---
Julio Reyes

"Norteño (Northerner)"
Egg Tempera on Panel
9" x 11"

Free Shipping 
Julio Reyes, a distinguished artist, is celebrated for his spellbinding paintings that delve into the nuances of the human figure. He masterfully crafts scenes of solitary figures, often immersed in profound contemplation or serene meditation. These figures harmoniously coexist with the natural world, frequently portrayed amidst verdant flora and fauna or partially enveloped in the elemental embrace of water.
The son of immigrants, Reyes draws from his personal experiences, thereby imbuing his works with deeply intimate narratives that subtly mirror the universal tribulations of contemporary existence. An ongoing motif in his artwork is the depiction of figures poised on the threshold between the natural world and the built environment.
In Reyes' artistic repertoire, one consistently encounters subjects seemingly in the throes of deep contemplation or surrendering to moments of serene respite, underscored by an undercurrent of introspection. Regardless of whether they are immersed in the elemental embrace of water or nestled within a lush landscape, these figures exude an aura of tranquility. This common thread of serenity weaves through the tapestry of Reyes' works, endowing them with a distinctive emotional resonance that strikes a chord with viewers.
Beyond his figure-focused work, Reyes also ventures into the realms of landscapes and still-lifes, further broadening the scope of his artistic exploration. His versatility and the profound depth of his work mark him as a compelling voice in contemporary art.