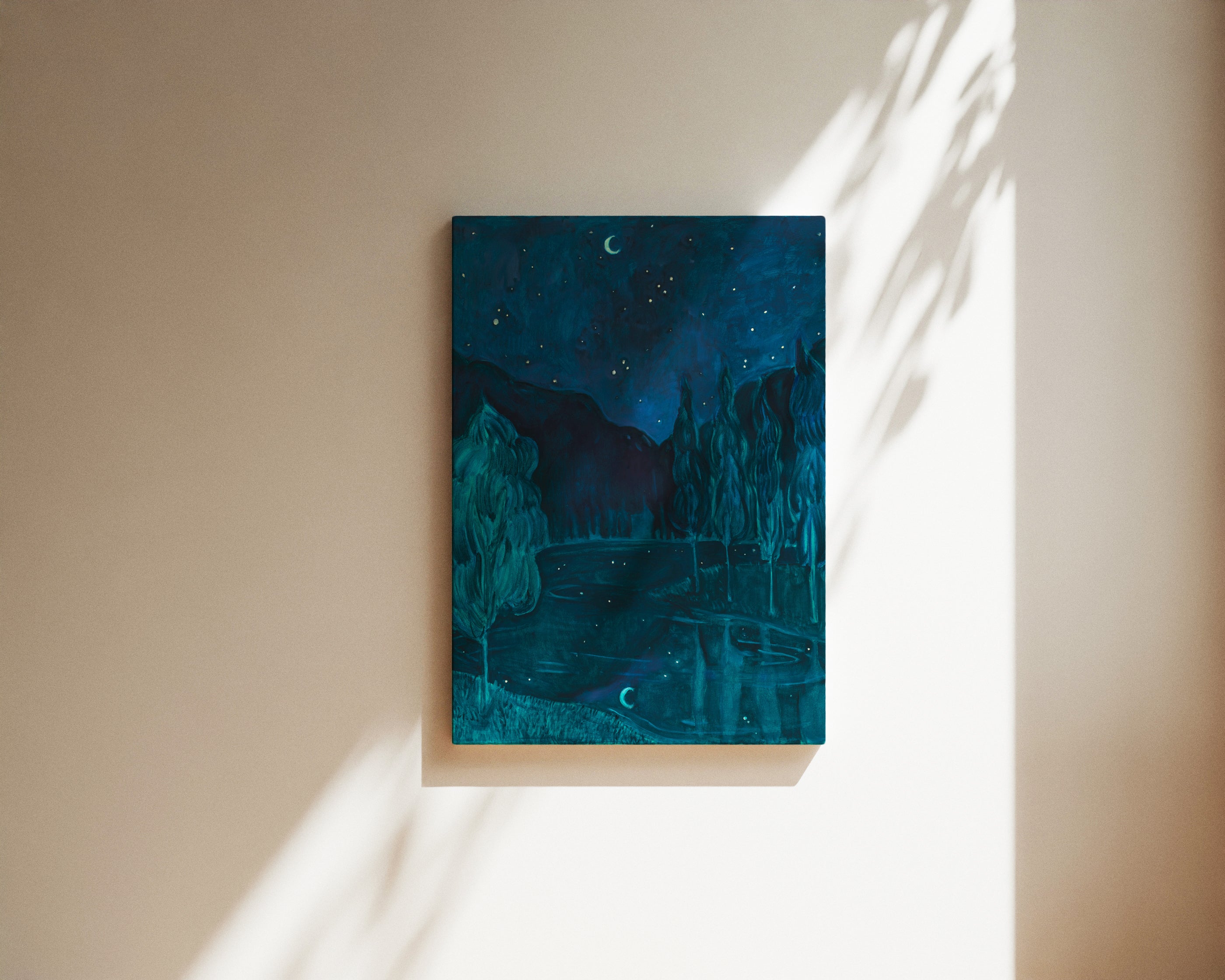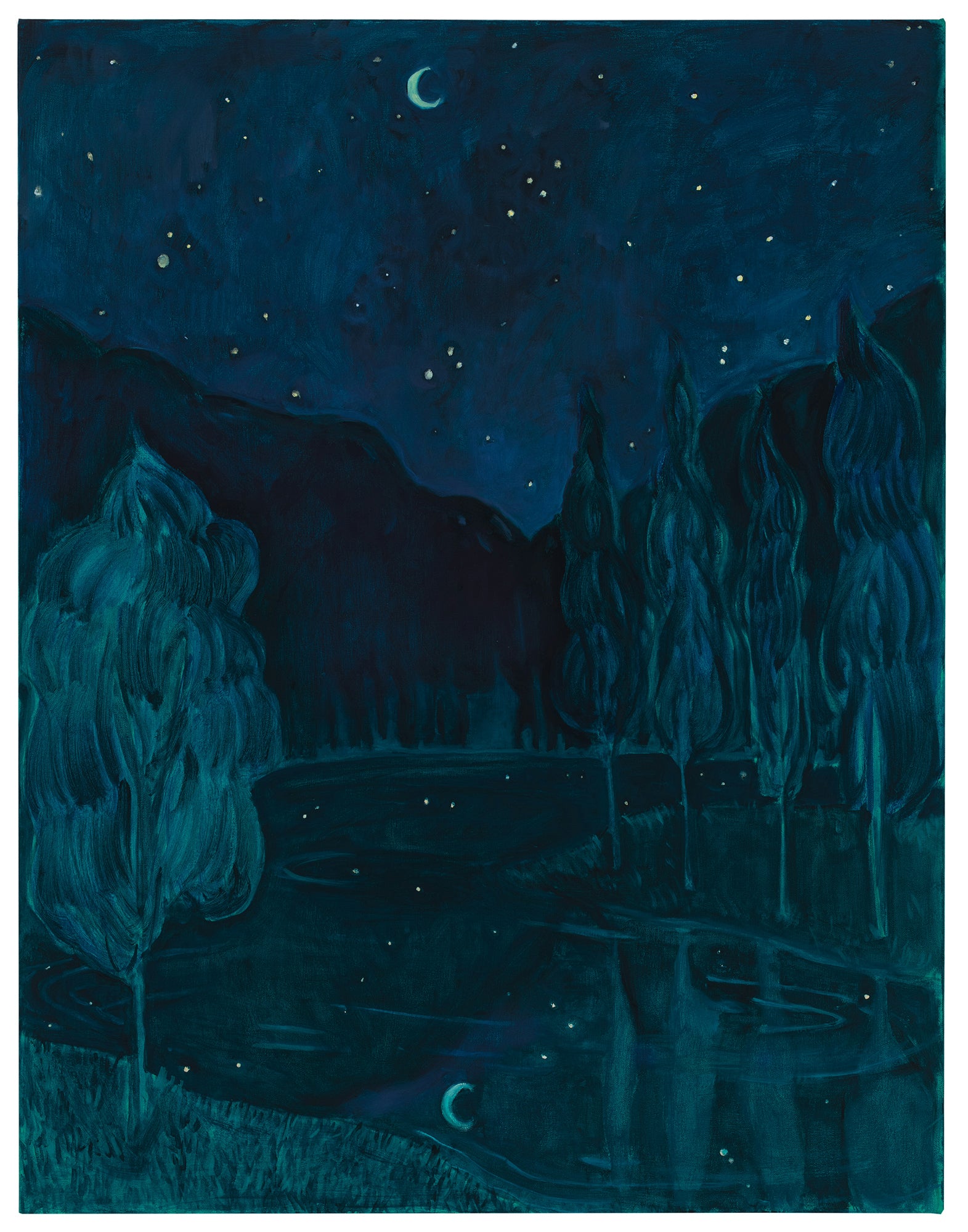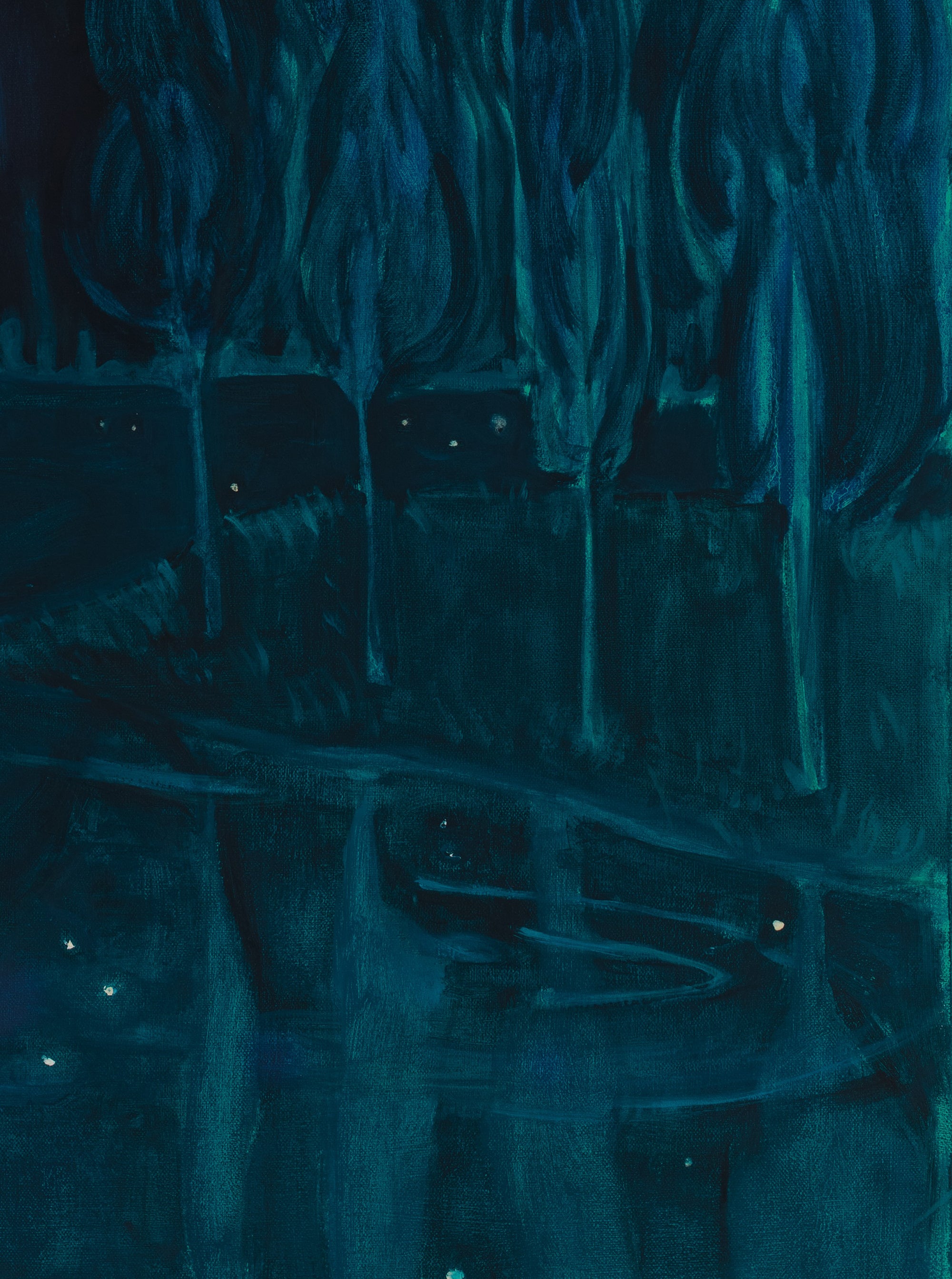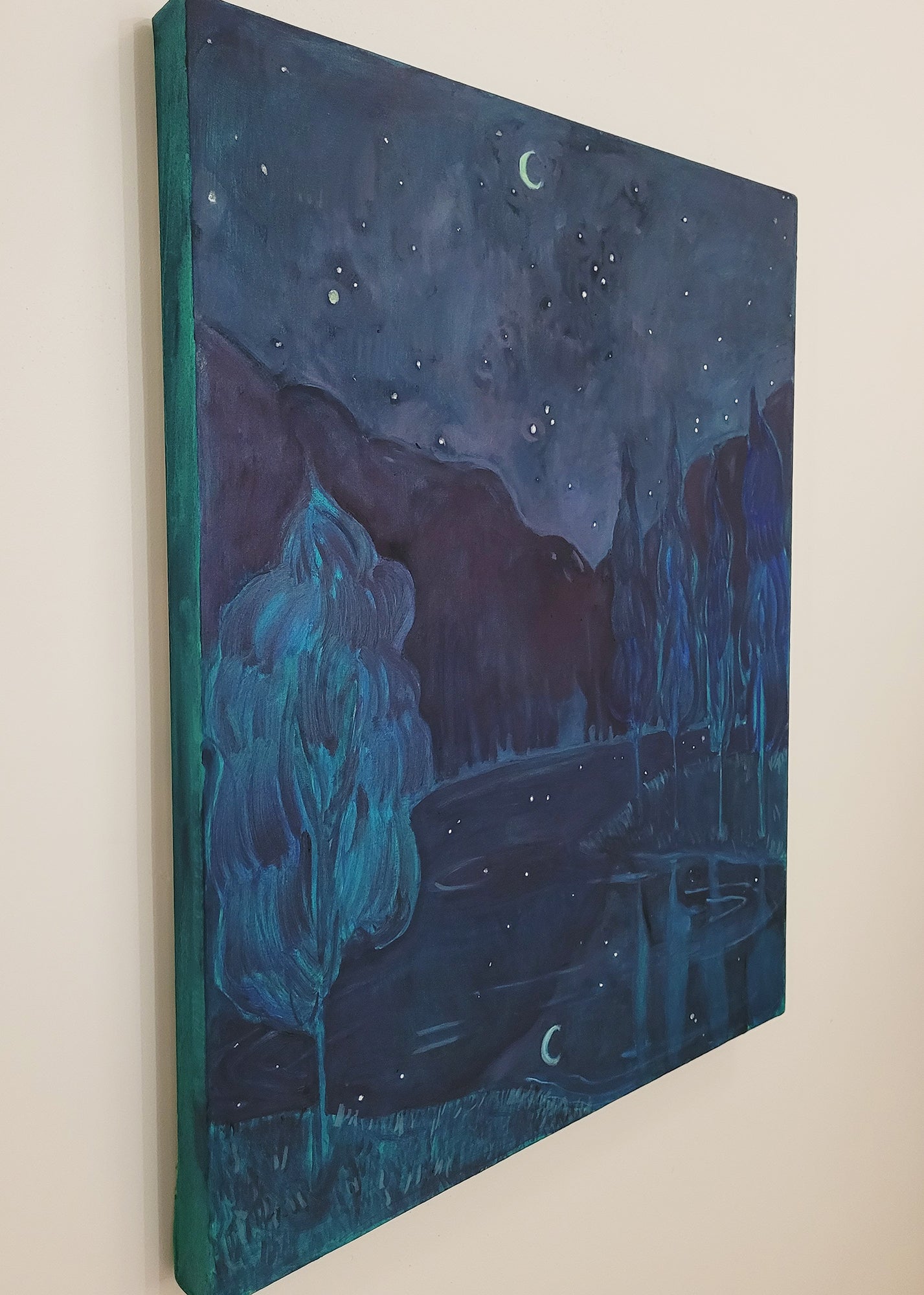 "Mother Stream"
---
Danielle Winger

"Mother Stream"
Acrylic and Oil on Canvas
28" x 22"


Danielle Winger, an accomplished artist hailing from Reno, NV, led a nomadic existence in her early years, traversing the length and breadth of the United States. Her artistic journey commenced with a Bachelor of Science degree in Apparel Design from Middle Tennessee State University, further culminating in a Master of Fine Arts degree in Painting from East Tennessee State University. Childhood summers were spent exploring national parks in Northern California, fostering a deep-rooted affection for mountains, an emotion that was only intensified during her residence in the Smoky Mountains.
Winger meticulously constructs deeply personal portraits of serene, introspective spaces that invite the viewer to engage in self-examination, rumination, and exploration of sublime beauty and divinity. Through her paintings, Danielle Winger initiates a dialogue between the viewer and the landscape, guiding them on a journey of discovery that transcends the physical to touch upon the spiritual and the divine.