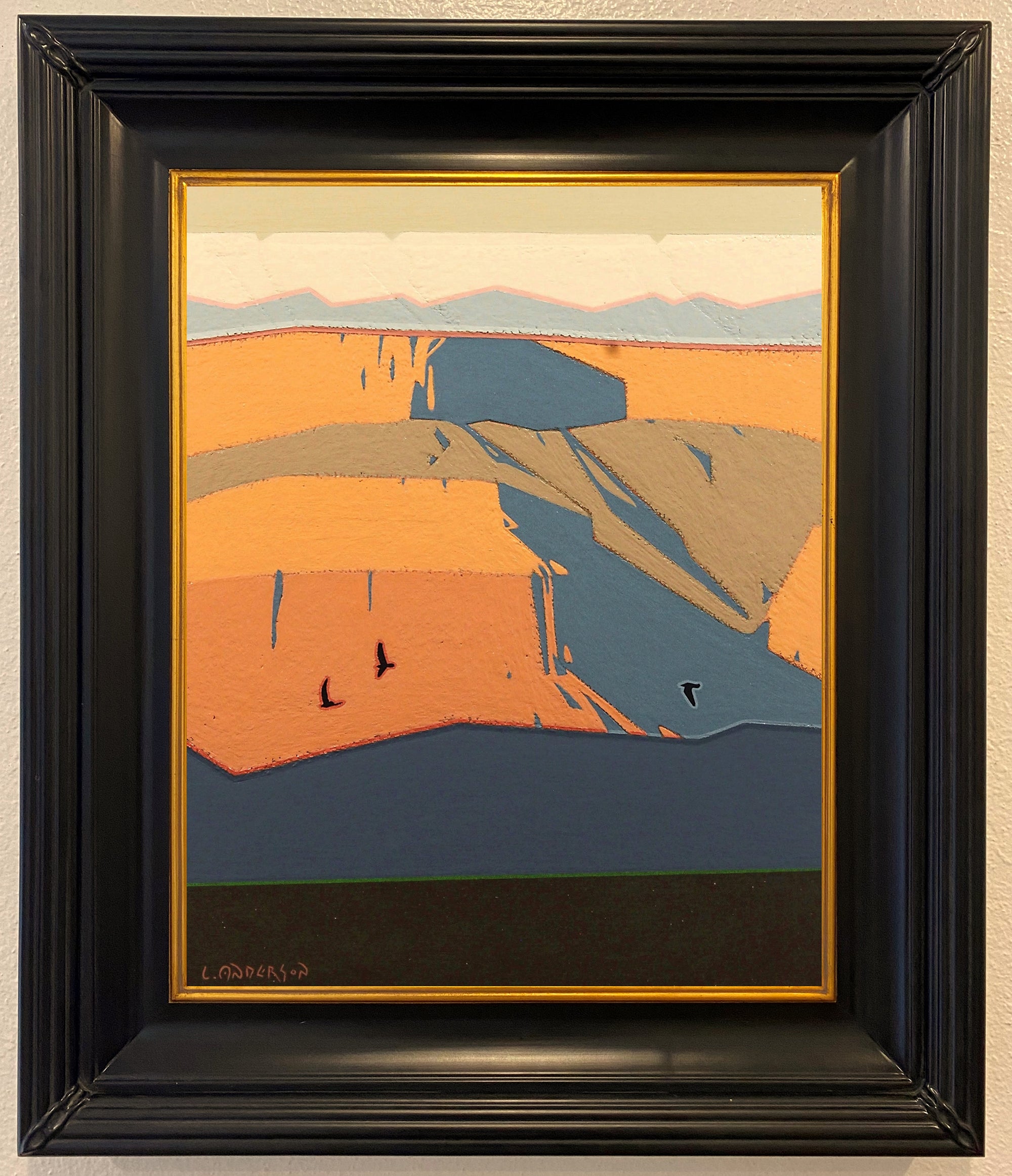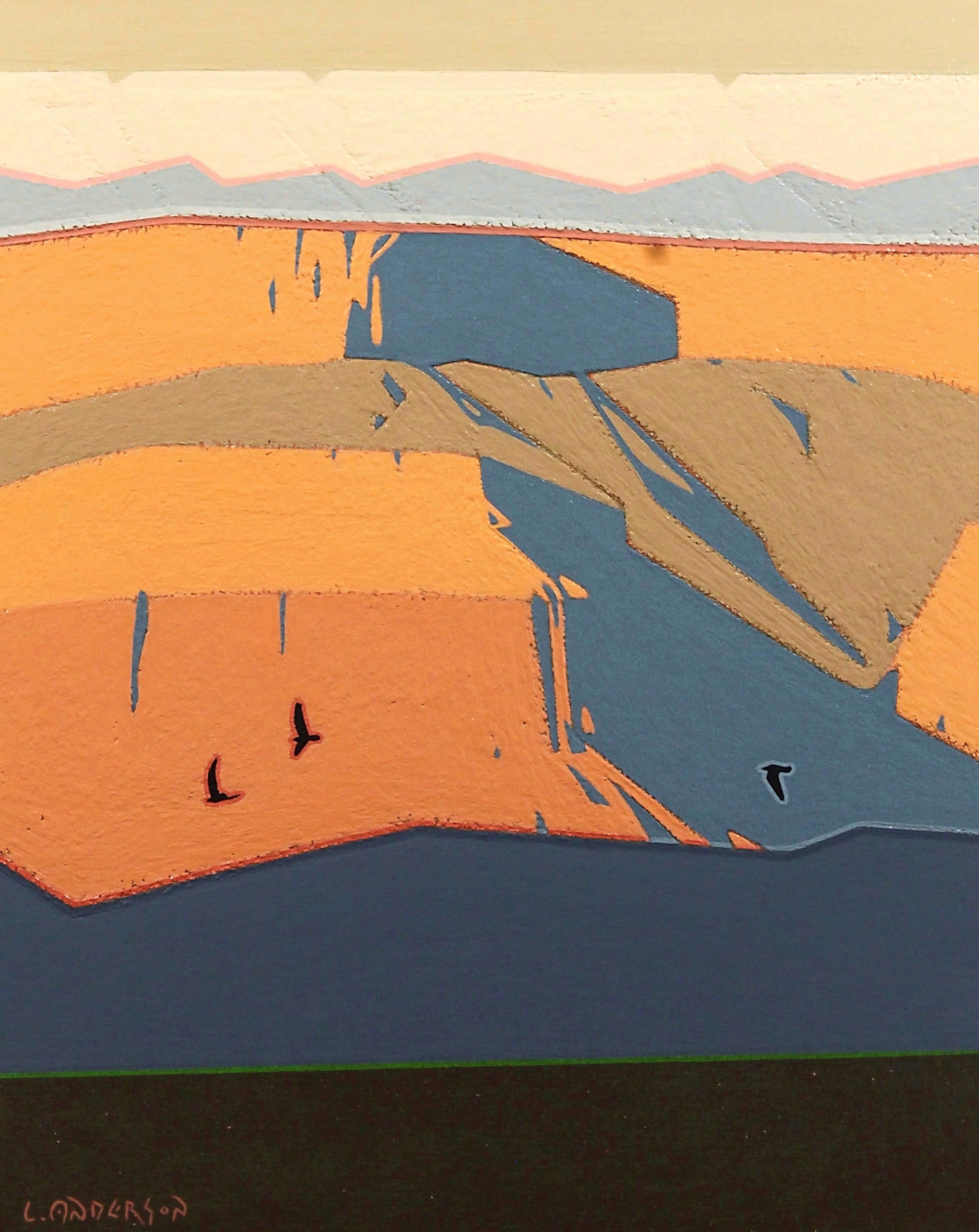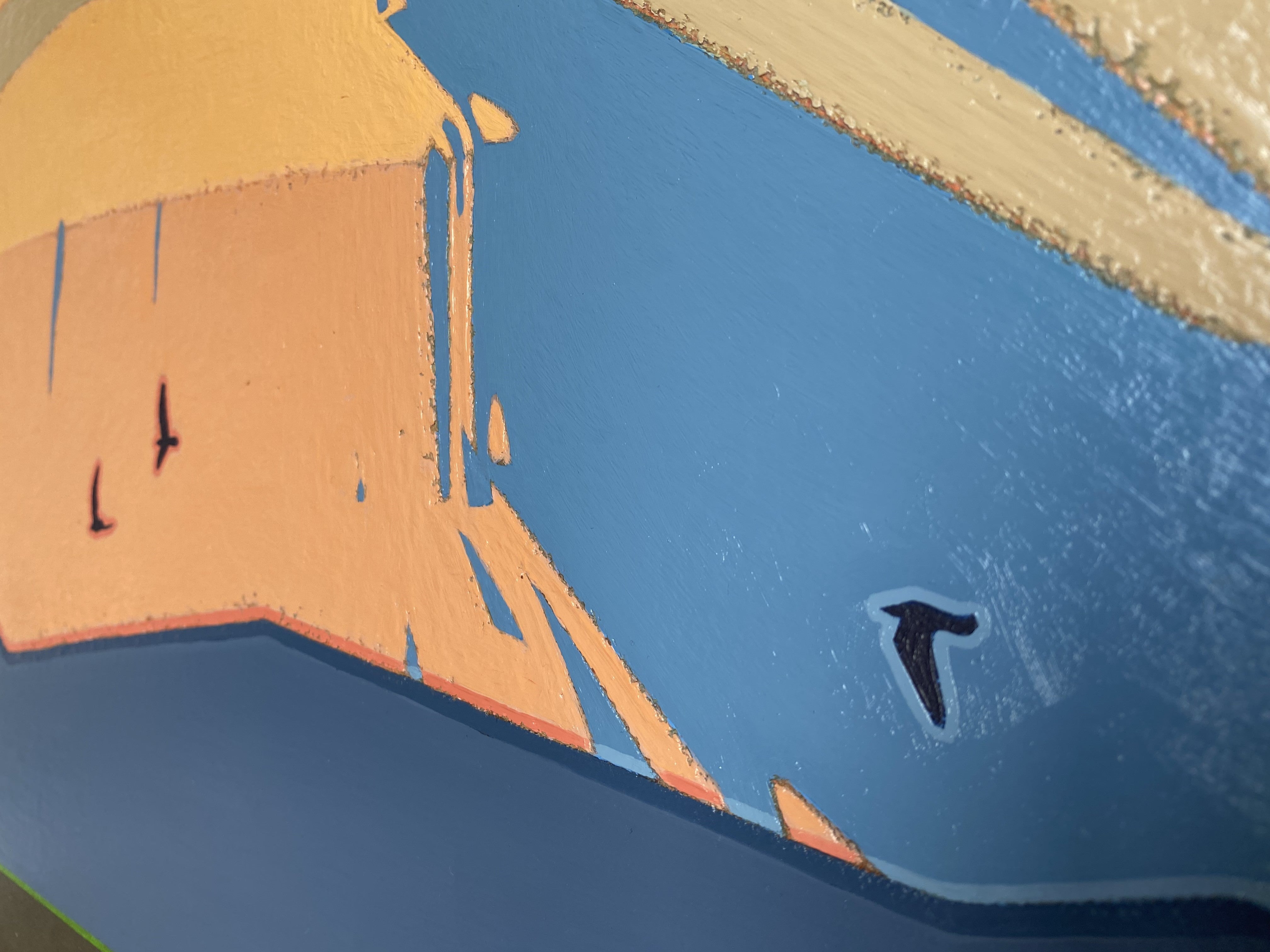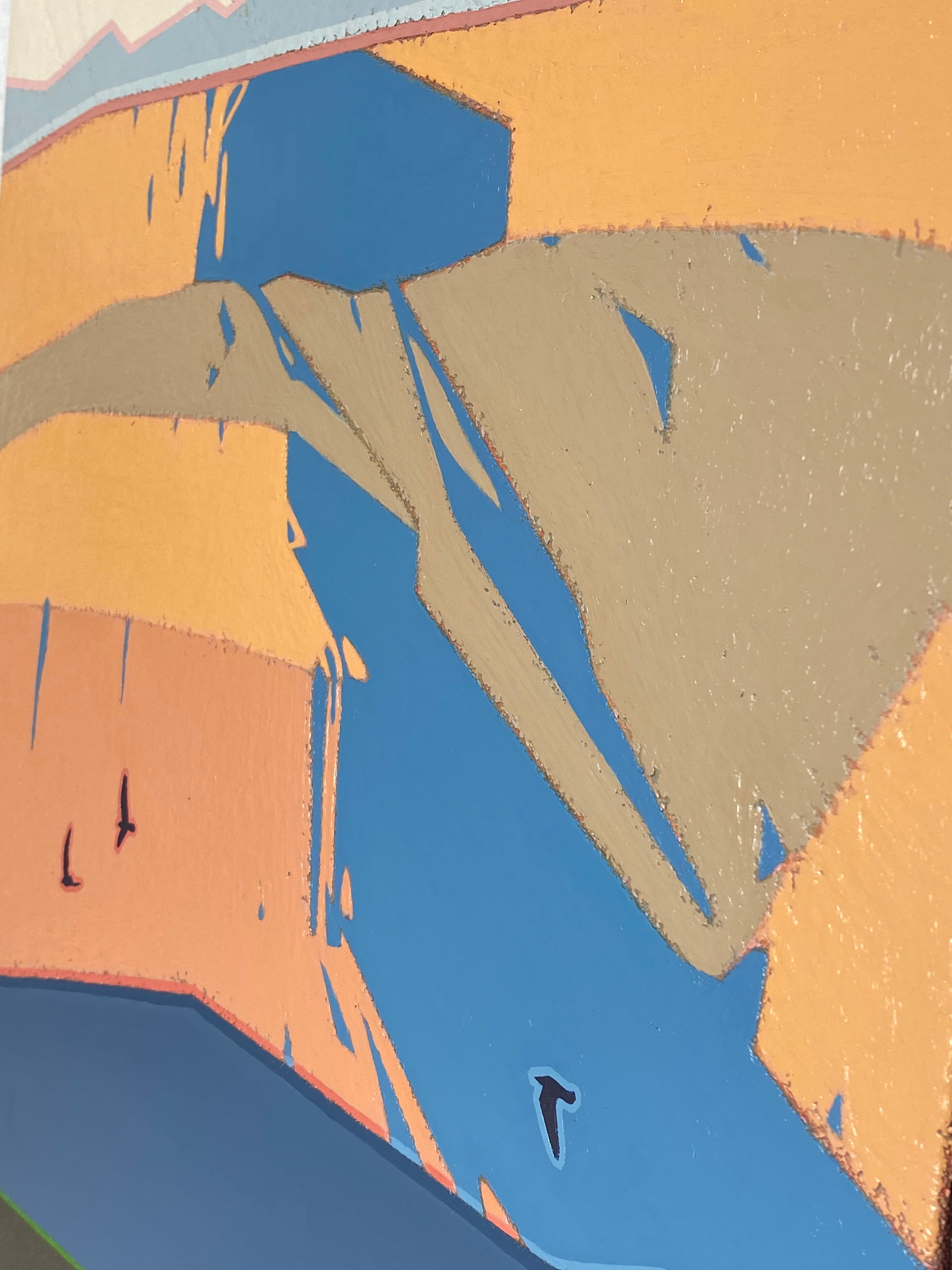 "Monumental Morning"
---
Luke Anderson

"Monumental Morning"

Oil on Canvas
20" x 16"

Free shipping.
Luke Anderson, a self-taught oil painter originally from Cheyenne, Wyoming, has earned recognition for his compelling, Western-themed compositions that skillfully intertwine profound conceptual narratives with distinct regional aesthetics. His artwork has earned a place in prestigious exhibitions and museums, such as the Nicolaysen Art Museum, Springville Art Museum, and the Coors Western Art Show. His virtuosity is confirmed by several honors, including the best oil painting award at the 2020 Western Spirit Show, and an honorable mention at the 2020 Annual Salon at the Springville Museum of Art. 
Raised in the West, Anderson's artwork is deeply informed by his personal journey. His early disconnection from the traditional Western lifestyle influenced his approach and led to an enlightened appreciation of the region's landscapes and culture during his college environmental studies. Now based in Salt Lake City, Utah, Anderson employs his paintings as a means to comprehend his environment. His work delves into human perception, the potential of our senses, and the influential role of individual and shared memory in determining cultural perceptions of place. By employing Western imagery and symbolism, he constructs thought-provoking pieces that encapsulate the quintessence of the American experience, while emphasizing the unique Western environment's profound effect on its dwellers. Anderson's artwork resonates with the underlying impact of locale on identity, affirming his position as a significant contributor to contemporary art.