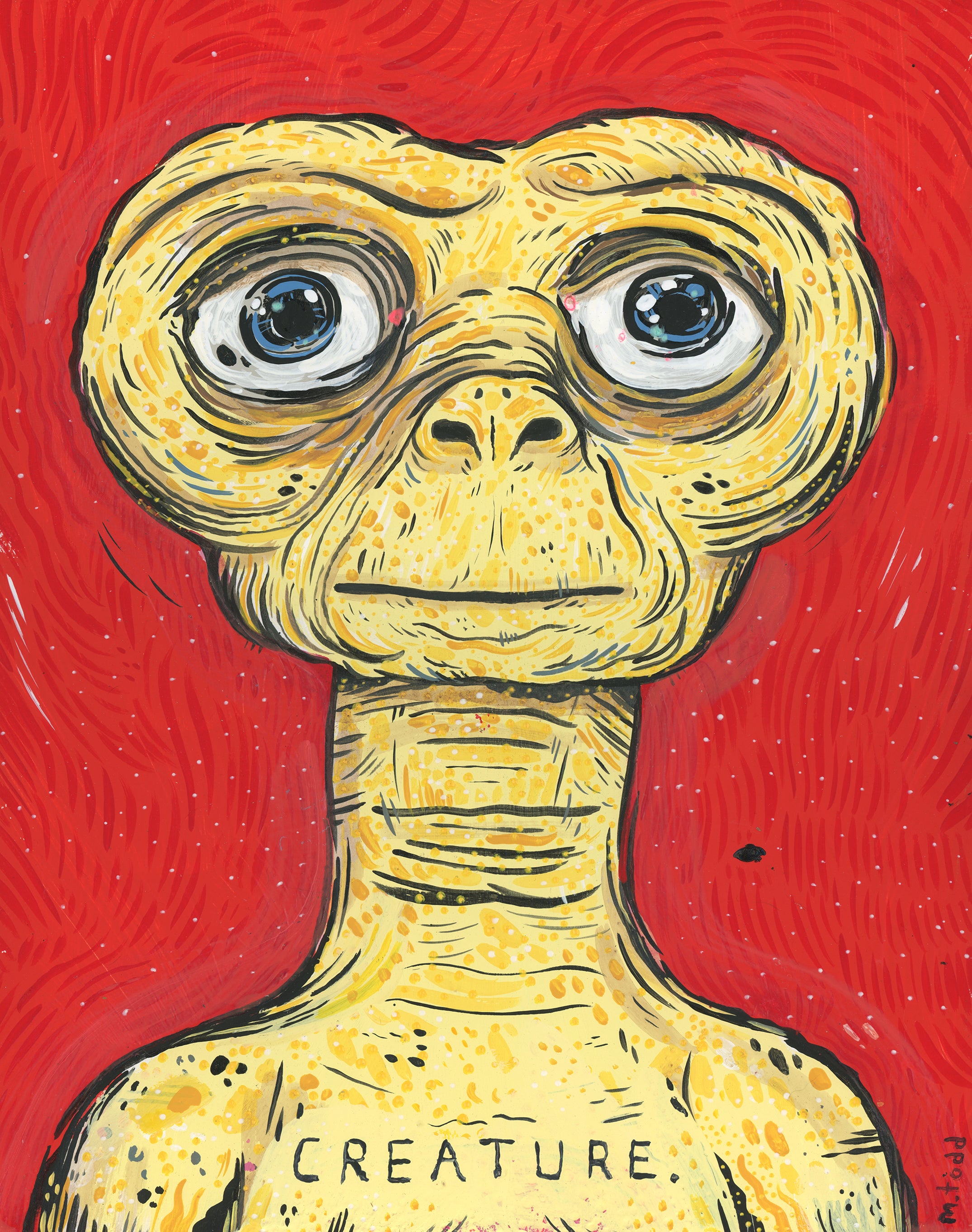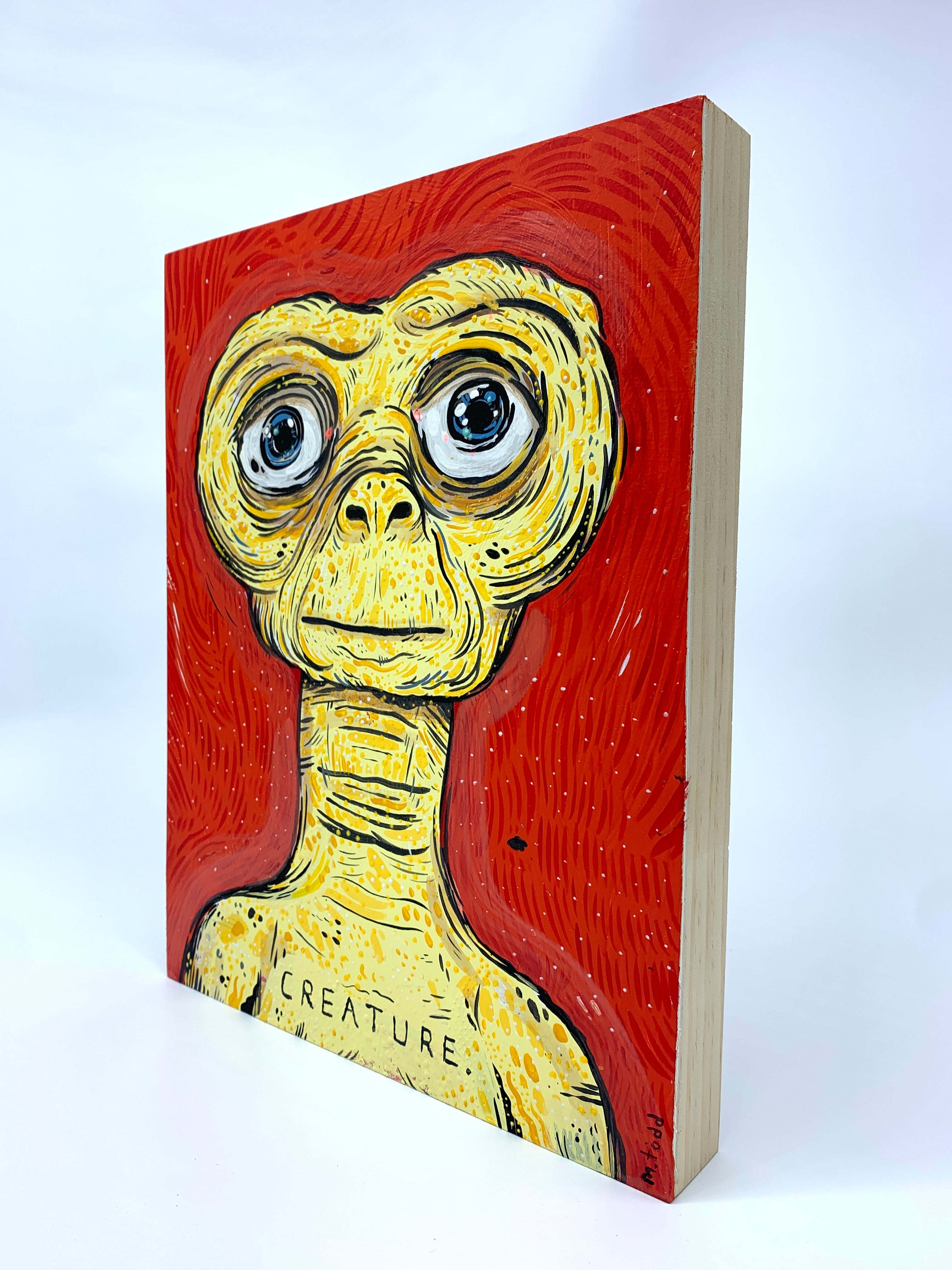 "Creature"
Mark Todd
Creature
Acrylic on Panel
11" x 14"

Free Shipping worldwide.
Mark Todd, an artist of international acclaim, delves into the realm of comic art, a passion that traces back to his childhood. His artistic evolution is marked by an increasingly abstract style, creating a unique dialogue between his work and the legendary figures of comic art like Jack Kirby and Steve Ditko. Todd's approach, often described as 'faux naive,' demonstrates a profound grasp of comic book iconography and the intricate ways in which memory shapes our understanding of art. His acrylic on wood paintings reveal a deep-seated influence from the dual worlds of comics and Star Wars, blending these rich sources of childhood fantasy into his current artistic expression. In his work, Todd skillfully navigates the past, infusing it with a post-modern sensibility through a disciplined use of a limited color palette, repetition, distortion, and an array of mixed media materials, including spray paint, cel-vinyl, glossy varnishes, and dusty stains.
Residing in Southern California, Mark shares his life and artistic journey with his wife and fellow artist, Esther Pearl Watson, and their daughter Lili, who is also cultivating her own artistic talents. Alongside his personal art practice, Todd enriches the creative community through teaching with Esther at the Art Center College of Design. He contributes to the curatorial program at Pasadena's Sp[a]cE Gallery within the Ayzenberg Group and co-manages Joshua Tree's Hey There Projects with Aaron Smith, a fellow artist and Art Center Chair. His work, celebrated in museums and galleries around the globe, including recent exhibitions at Susanne Vielmetter in Los Angeles, continues to captivate and inspire a diverse audience.
Payment plans are available via Shop Pay (Up to 48 months) or through Supersonic Art directly.
---