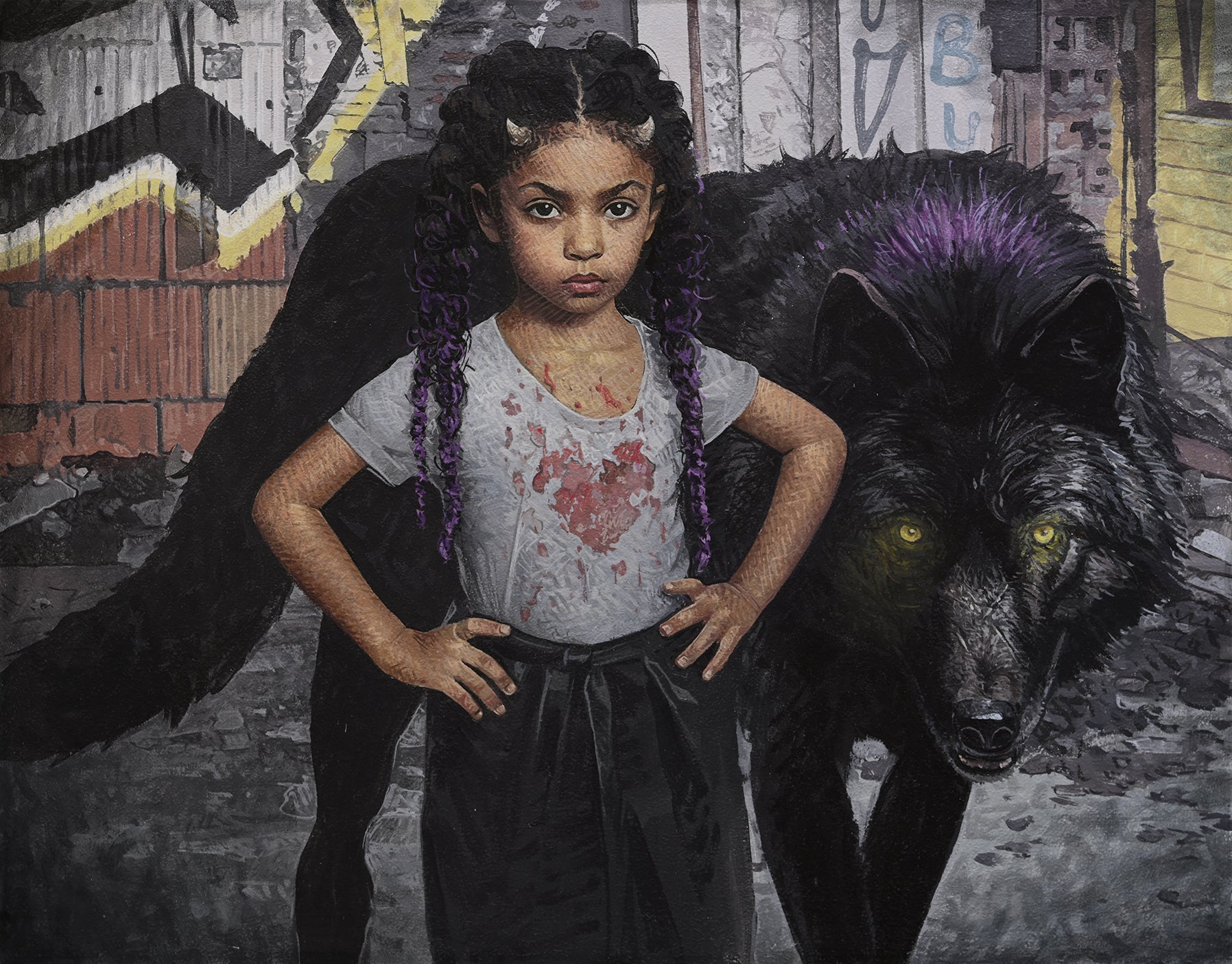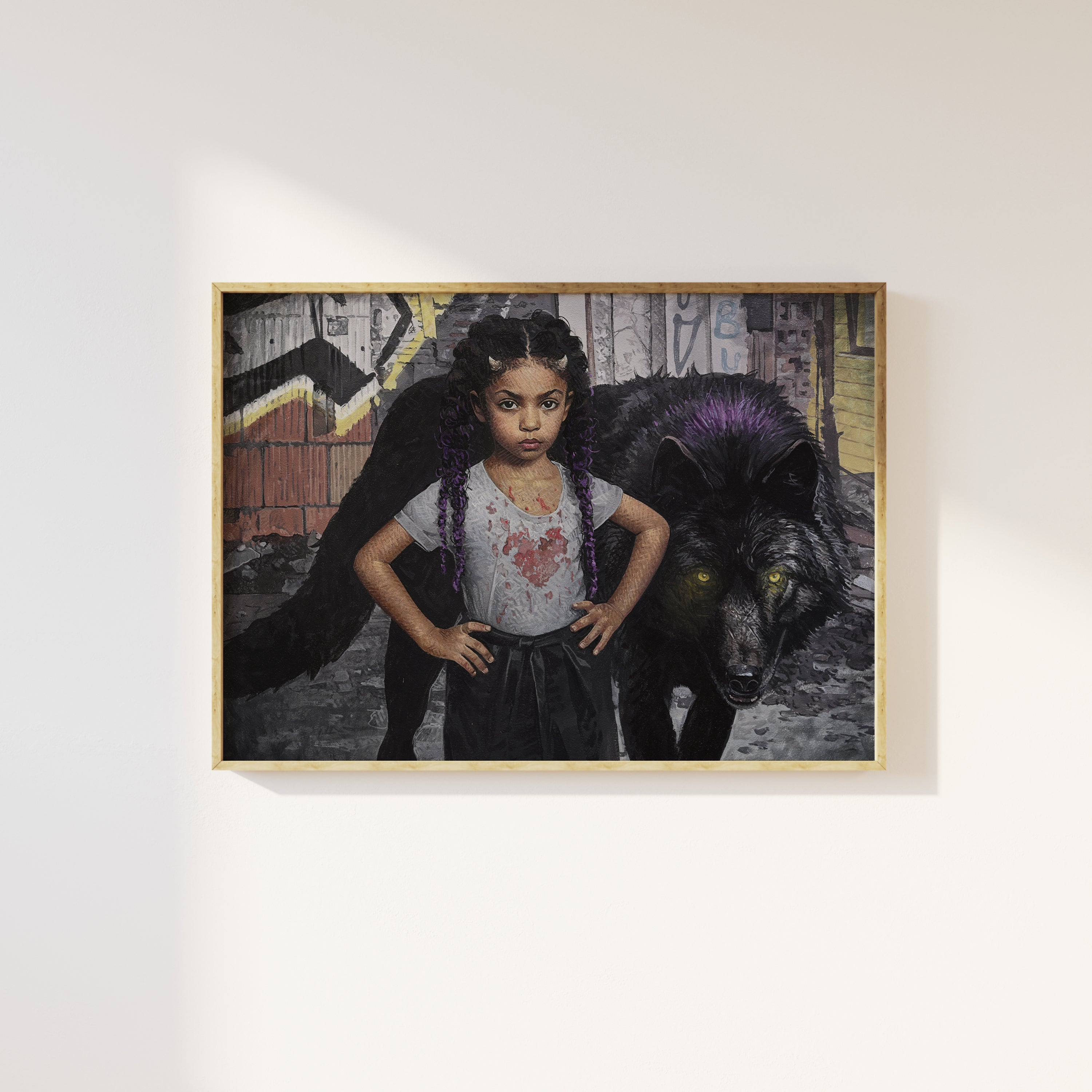 "Purple"
Kevin Peterson
Purple
Oil on Panel
11" x 14"
(Concept framing shown, not included)
Free shipping worldwide.
Kevin Peterson (b. 1979) is a highly regarded contemporary artist whose oeuvre is characterized by its hyperrealistic and expressive qualities. His paintings and mixed media works frequently delve into themes of youth, identity, and the urban environment.  His artwork has been widely exhibited in galleries across the United States and beyond, garnering critical acclaim. Peterson often portrays young people and animals in his work, imbuing his subjects with striking and emotive poses that are inspired by his own upbringing in both the suburbs and inner city.
"My work is about the varied journeys we take through life. It's about growing up and living in a world that is broken. These paintings are about trauma, fear and loneliness and the strength that it takes to survive and thrive. They each contain the contrast of the untainted, young and innocent against a backdrop of a worn, ragged, and defiled world. Support versus restraint, bondage versus freedom, and tension versus slack are all themes that I often visit. My work deals with isolation, loneliness and longing teamed with a level of optimistic hope. Issues of race and the division of wealth have arisen in my recent work. This work deals with the idea of rigid boundaries, the hopeful breakdown of such restrictions, as well as questions about the forces that orchestrate our behavior."
Payment plans are available via Shop Pay (Up to 48 months) or through Supersonic Art directly.
---