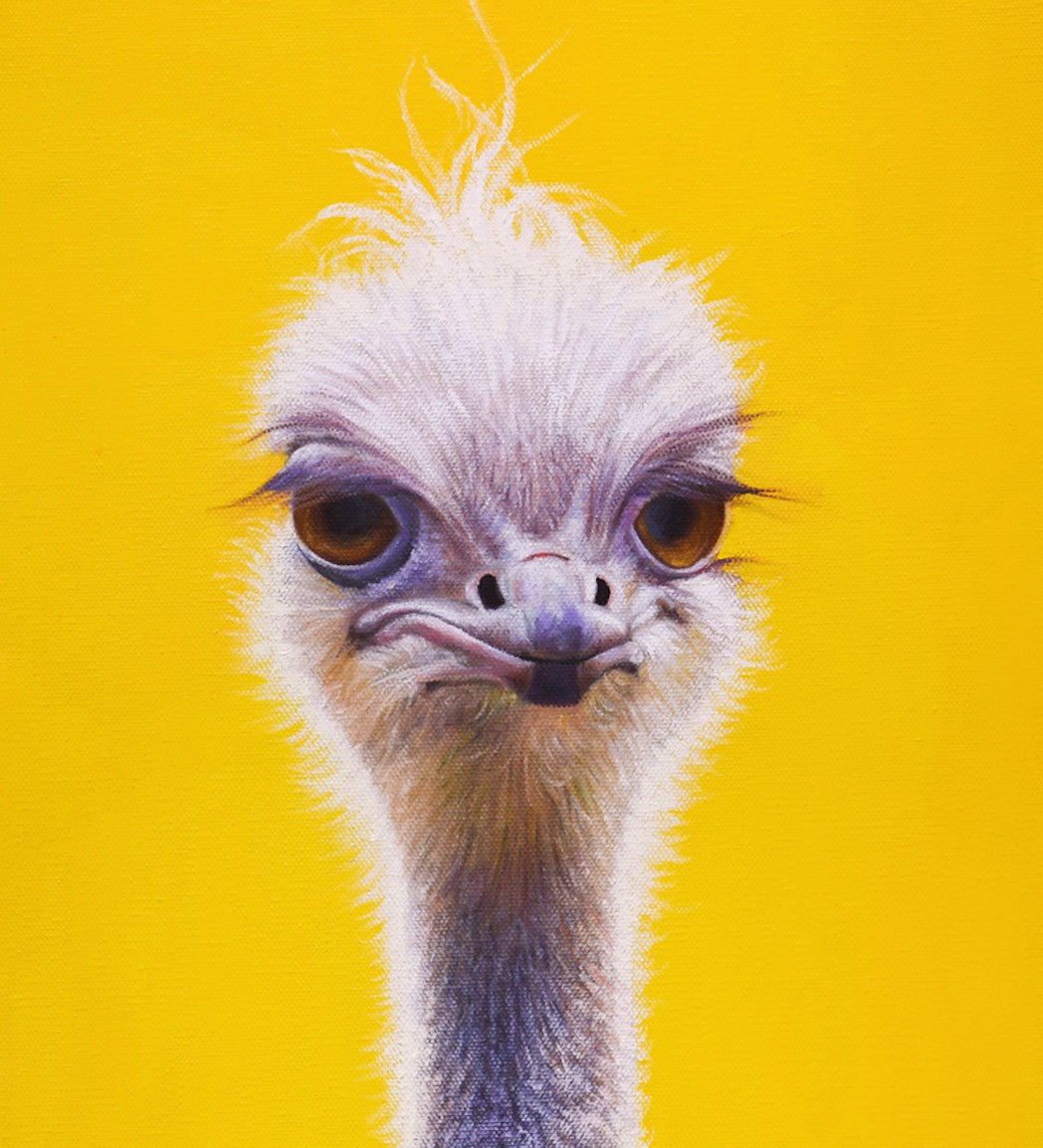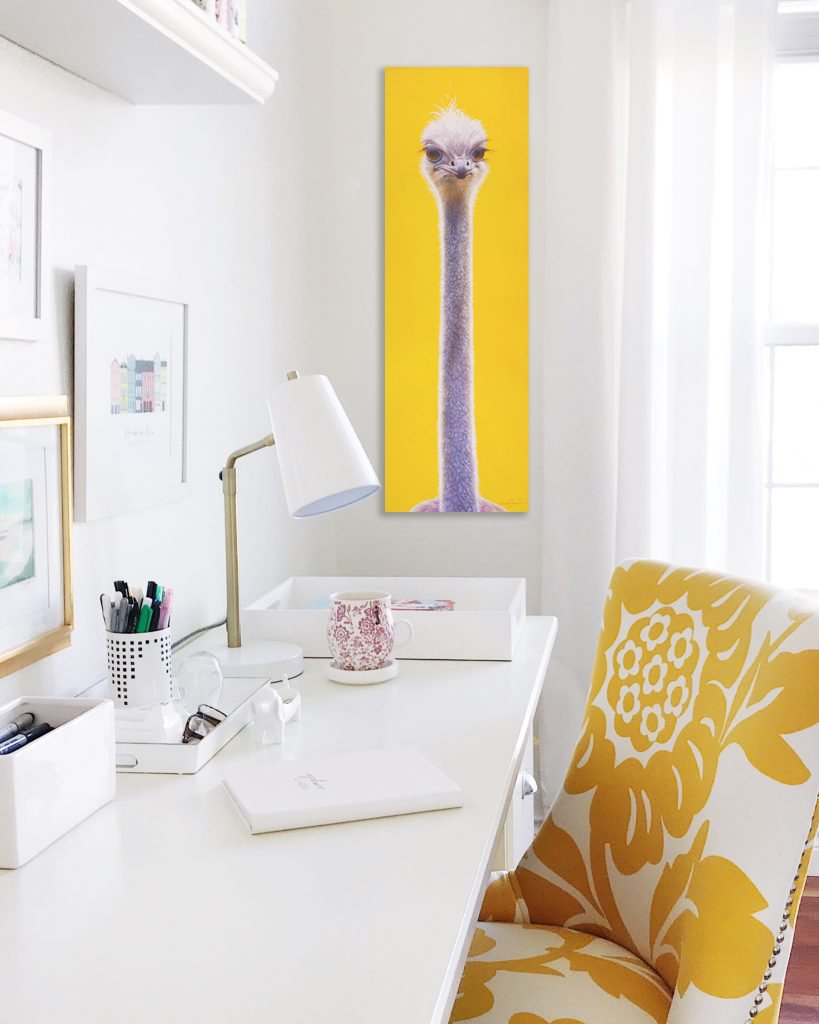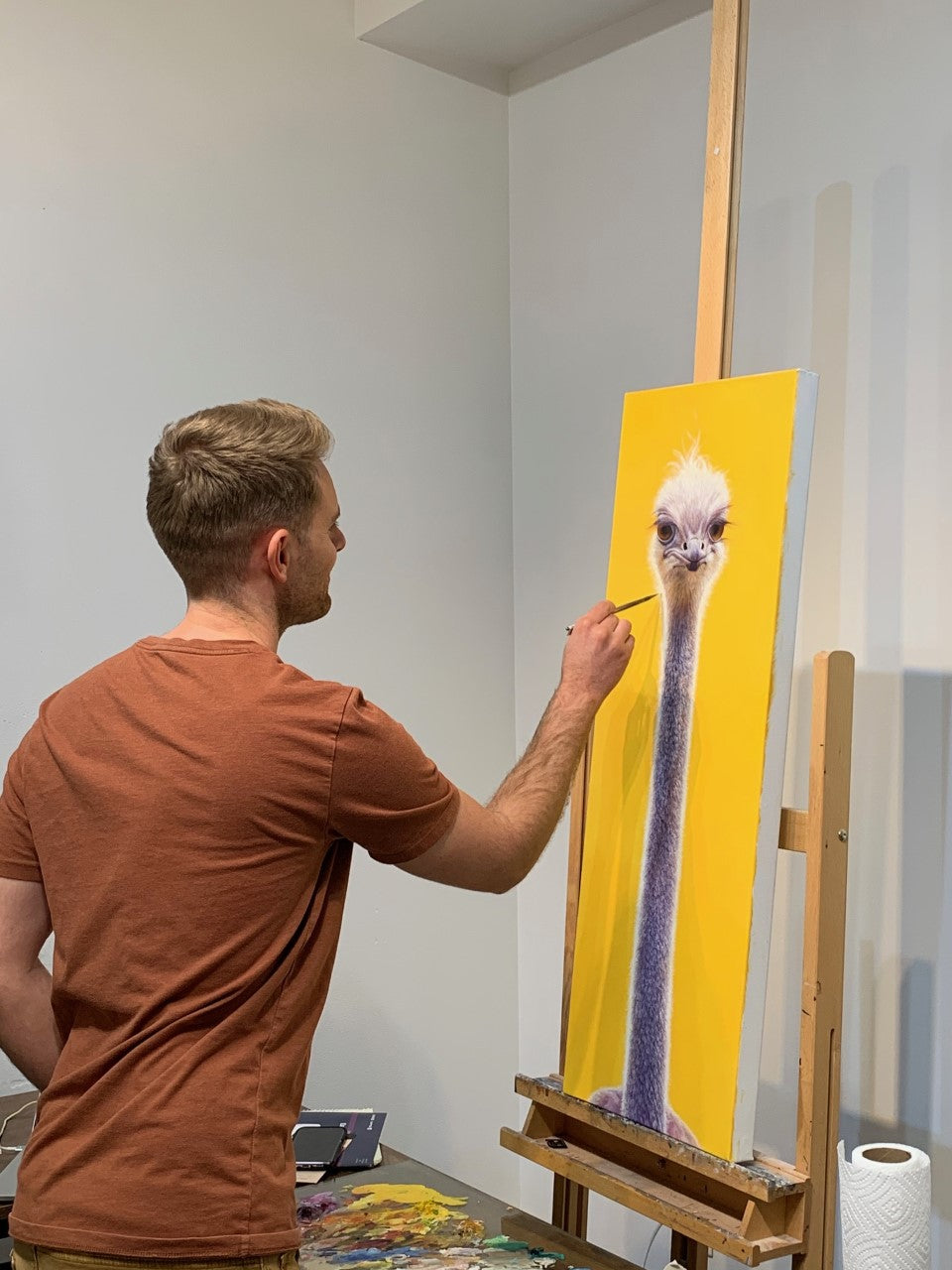 "Sassy"
James Corwin
Sassy
Oil on Canvas
12" x 36"

Free Shipping worldwide.
James Corwin stands out in the art world with his distinctive oil paintings that masterfully blend gestural techniques with meticulous detail. Focusing primarily on wildlife, Corwin's subjects are finely rendered, often set against atmospheric, obscure landscapes. His art goes beyond mere portraits or conventional wildlife themes, instead aiming to evoke emotion through dynamic compositions. This pursuit stems from his belief that wildlife, by its elusive nature, should be portrayed as such in art. He skillfully marries fine detail with contemporary flair, juxtaposing detailed subjects against loosely constructed backgrounds, where underpainting and the raw canvas are often intentionally revealed.
At a relatively young age, Corwin has become a highly collected artist both nationally and internationally, participating in prestigious exhibitions and auctions. Known for his rigorous work ethic, he spends 10-12 hours a day painting in his studios in Long Island, New York, and Lakeside, Montana, which offer inspiring views of nature. Corwin's dedication to quality and innovation not only cements his integrity and loyalty in the realms of art and conservation but also continues to build his legacy. Growing up in Kalispell, Montana, after moving from Honolulu, Hawaii, Corwin discovered and honed his talent through a 2-year International Art Program and support from the John and Ann Taylor Foundation. His educational journey through Marietta College and Montana State University further refined his skills, leading him to numerous accolades and exhibitions.
Payment plans are available via Shop Pay (Up to 48 months) or through Supersonic Art directly.
---