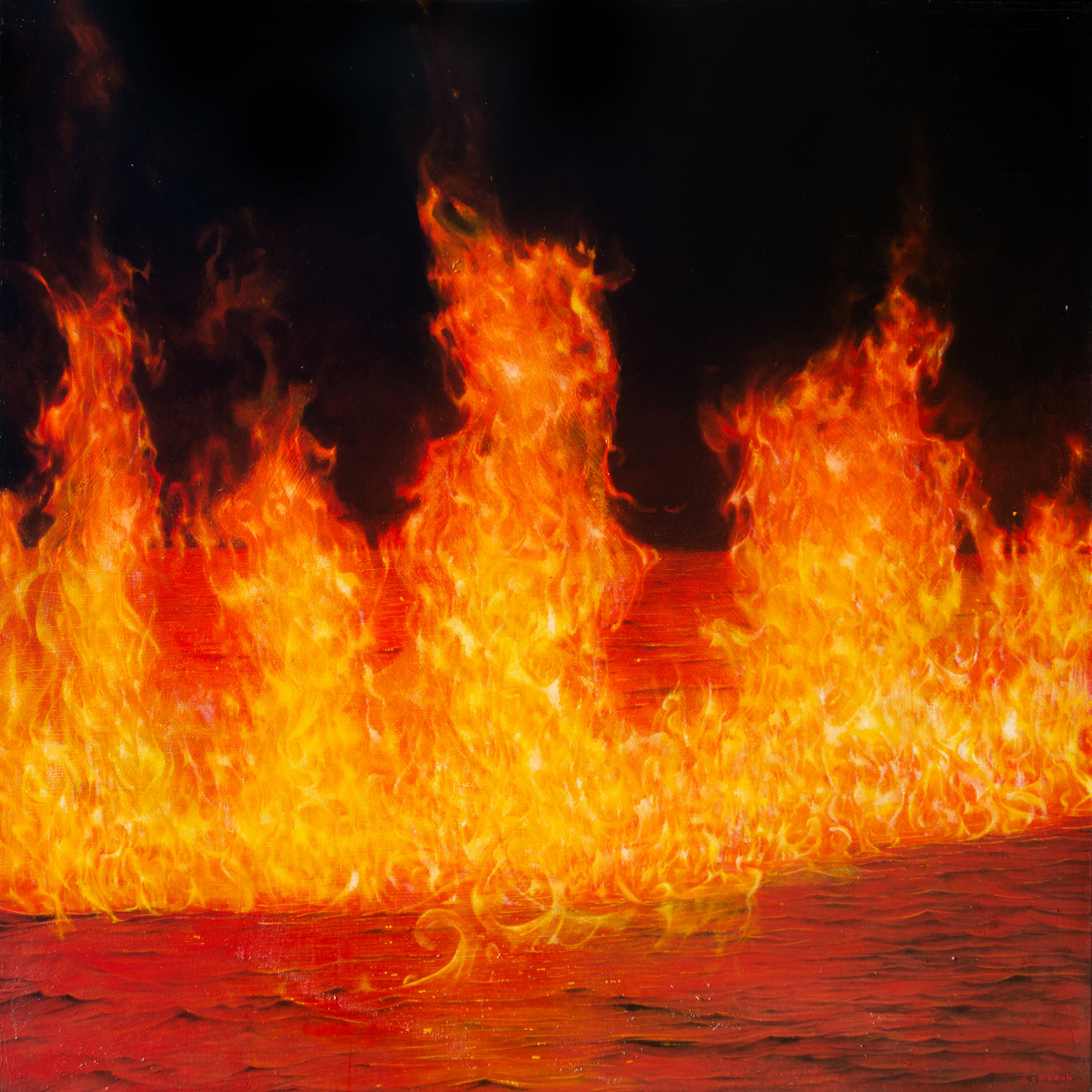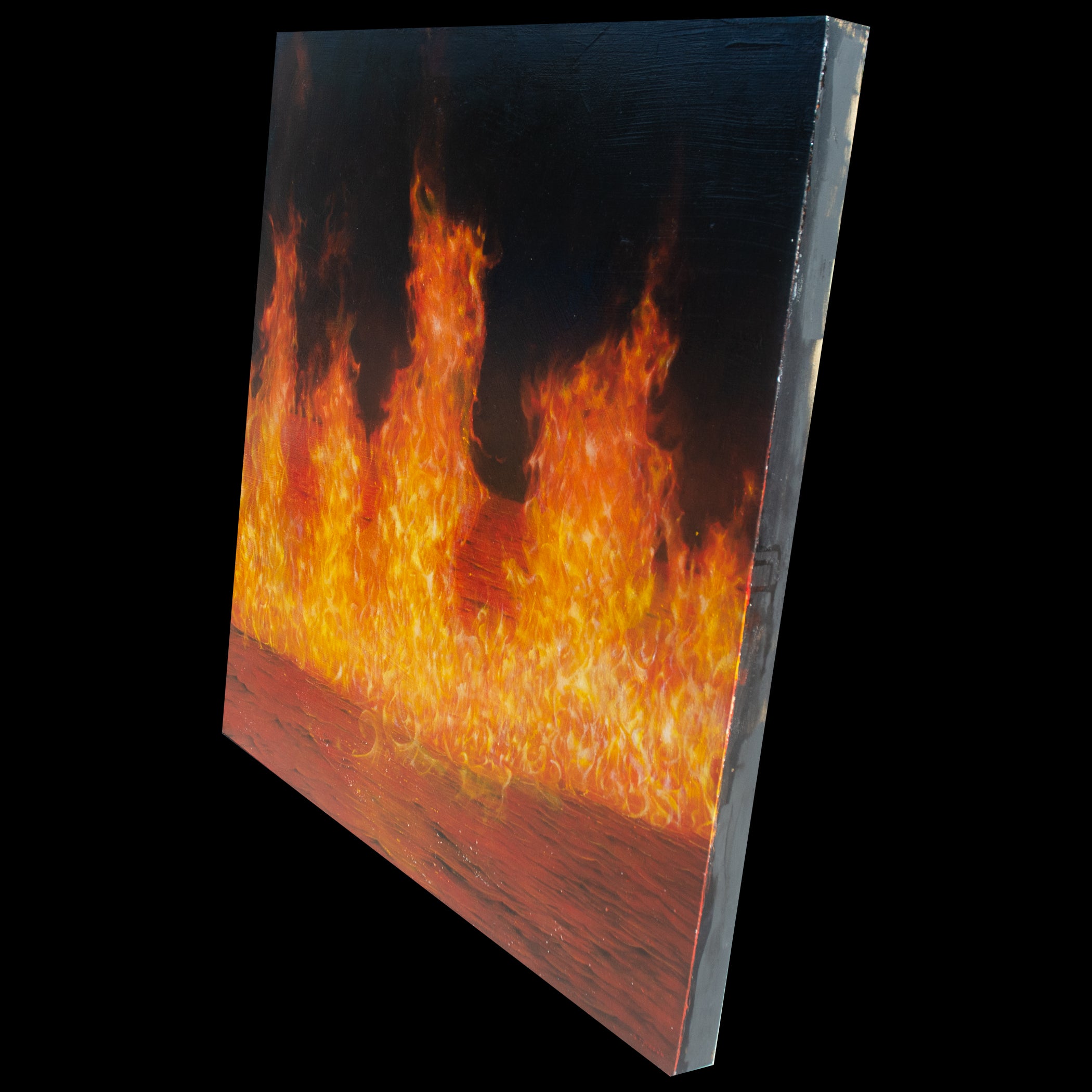 "It Went Like This"
---
Mark Gleason

"It Went Like This"

Oil on Panel
30" x 30"

Free shipping.
Mark Gleason, an artist celebrated for his distinctive and psychically potent blend of mythical realism, was born in 1962 in Greenwich, Connecticut. From a young age, Gleason displayed a keen interest in visual art, a passion that only intensified over time. Seeking to hone his artistic prowess, he relocated to New York in 1984, where he earned his Bachelor of Fine Arts degree in Studio Arts from Syracuse University. His commitment to education was not solely directed at his artistic development; Gleason also pursued a Master of Science degree in Art Education from the University of Bridgeport, indicative of his love for both the solitary act of painting and the community-oriented role of being an educator.
Gleason's vivid and compelling work is characterized by a sharp focus on figures and liminal spaces set against the backdrop of our increasingly delicate environment. His pieces present a medley of animals and humans, each meticulously crafted to convey poignant emotional narratives through body language, composition, and clever manipulation of light. The artist's distinctive use of elements—fire, water, earth, sky—also corresponds to his choice of color palette, creating a striking visual harmony.
Drawing inspiration from a range of diverse sources—literature, music, philosophy, ecology, and the classical figurative masters—Gleason's oil paintings are a unique combination of the visceral, austere, playful, and absurd. According to Gleason, his artistic process is an internal journey manifested externally onto his painting surface, a physical extension of his inner self. Although his approach is calculated, employing both conventional and innovative techniques, he grants his unconscious the authority to guide his images, narratives, and themes. Between the commencement and completion of each painting, Gleason invites his work to communicate a narrative that has the potential to astound, unsettle, allure, and persuade the viewer.
Gleason's artistic prowess and unique style have earned him recognition in the form of features in major publications like JUXTAPOZ, LA Weekly, and Hi-Fructose. His most recent notable mention was in an article titled "The Nine Horses of Mark Gleason," written for JUXTAPOZ in April 2023. His work has graced the walls of esteemed galleries and museums, including the Arcadia Contemporary. Today, Gleason continues to create art while also imparting his knowledge to the next generation as a high school art teacher in the San Francisco Bay area, where he resides with his wife.