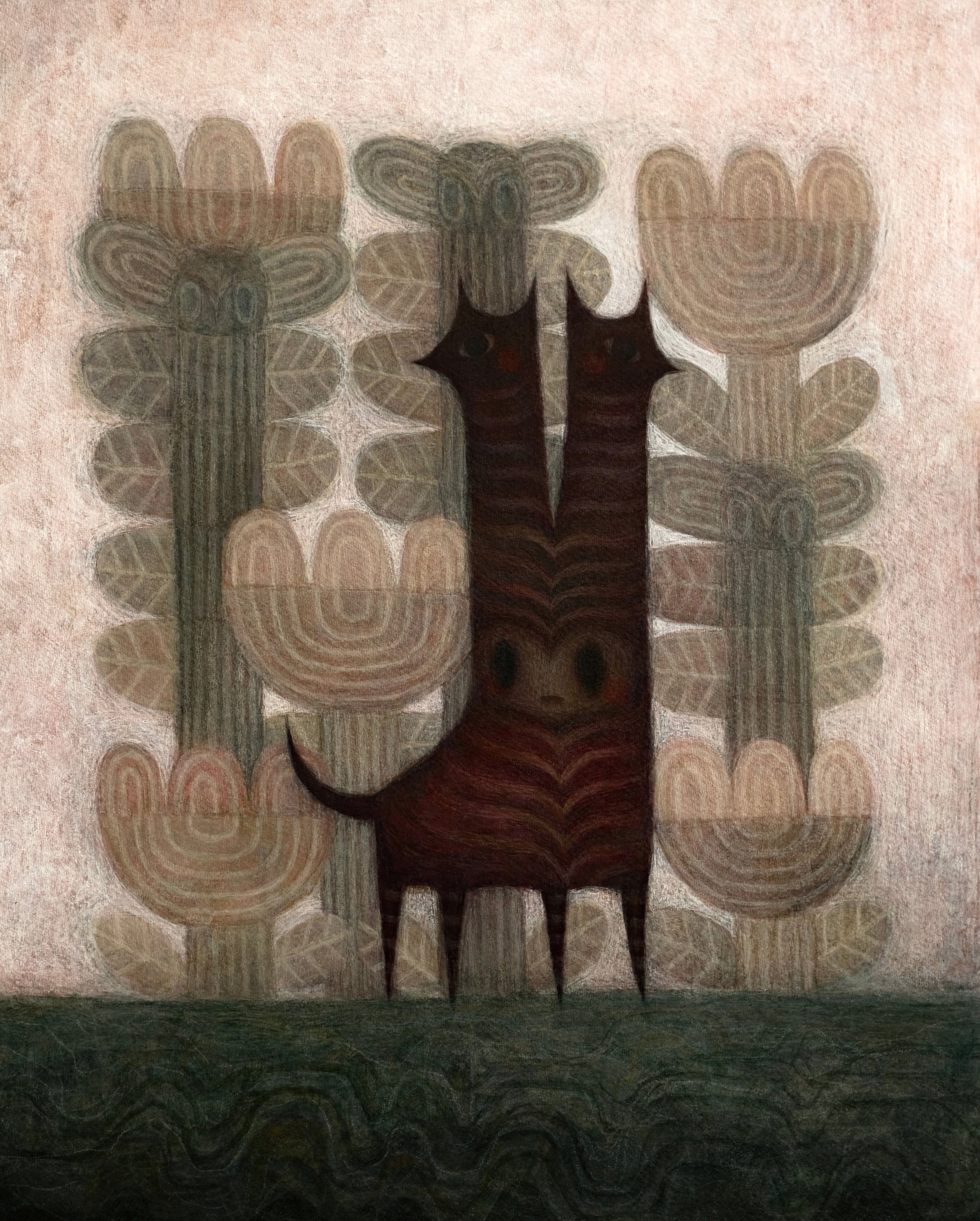 "It's All Happy in the Garden"
Paul Barnes
It's All Happy in the Garden
Acrylic on 640gsm Fabriano Paper
7.5" x 9.5"

Free Shipping worldwide.
Born in 1971, Paul Barnes crafts a spellbinding world in his artwork, skillfully intertwining the mystique of nature, the allure of animals, and the rich folklore of his native northeast Scotland with imaginative tribal elements. His works are a symphony of muted colors and textures that evoke a sense of antiquity, a result of his meticulous attention to detail. This approach imbues his pieces with a sense of tender allegory, lending them an enduring, timeless quality.
Educated at Grays School of Art in Aberdeen, where he earned his BA in Design, Barnes has honed his distinctive style that resonates with audiences. His art has found a home in numerous exhibitions across the UK and USA, captivating viewers with its unique blend of the natural, the mythical, and the personal. Barnes' paintings are not just visual experiences but journeys into a world where folklore and imagination seamlessly merge.
Payment plans are available via Shop Pay (Up to 48 months) or through Supersonic Art directly.
---