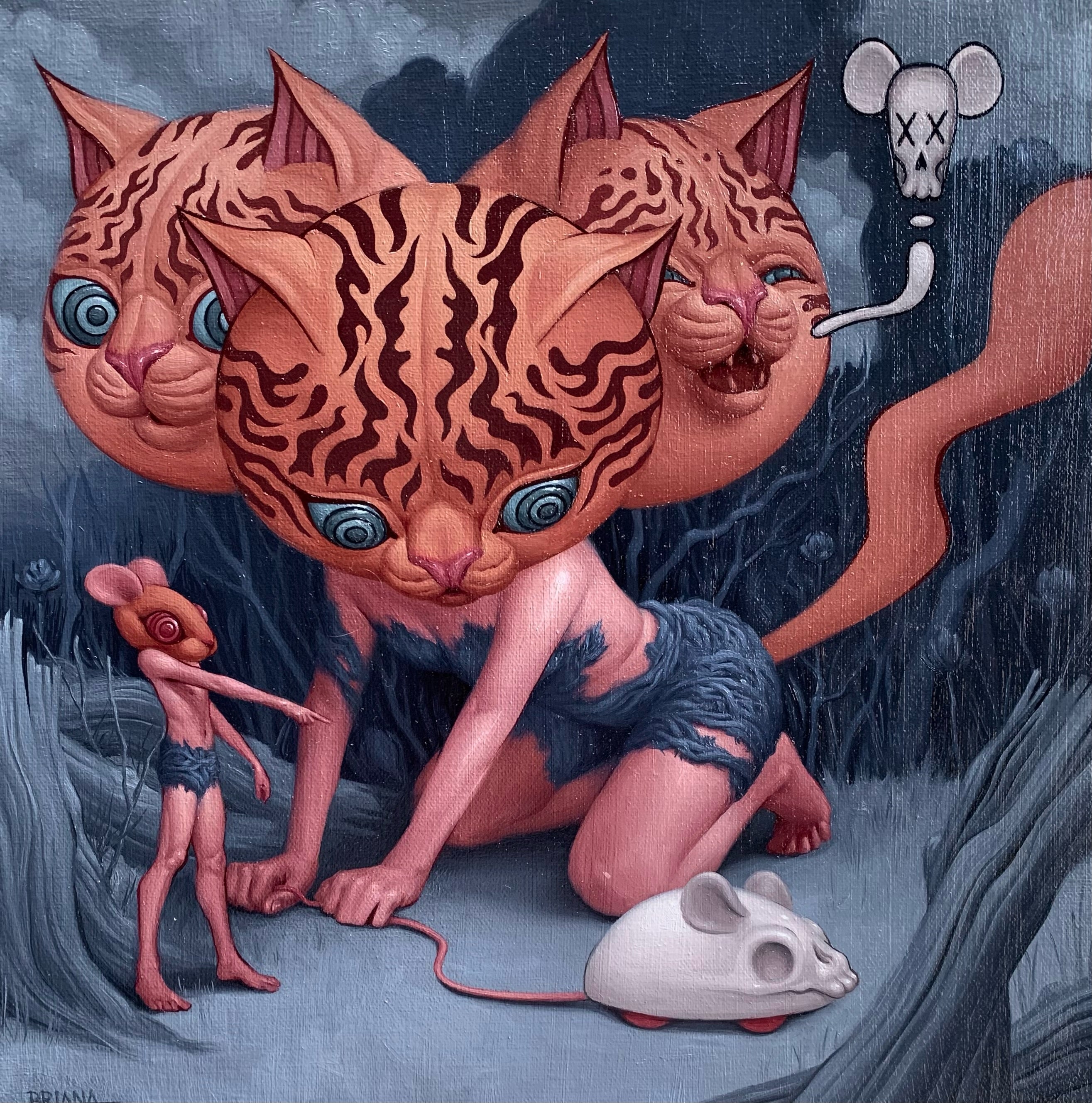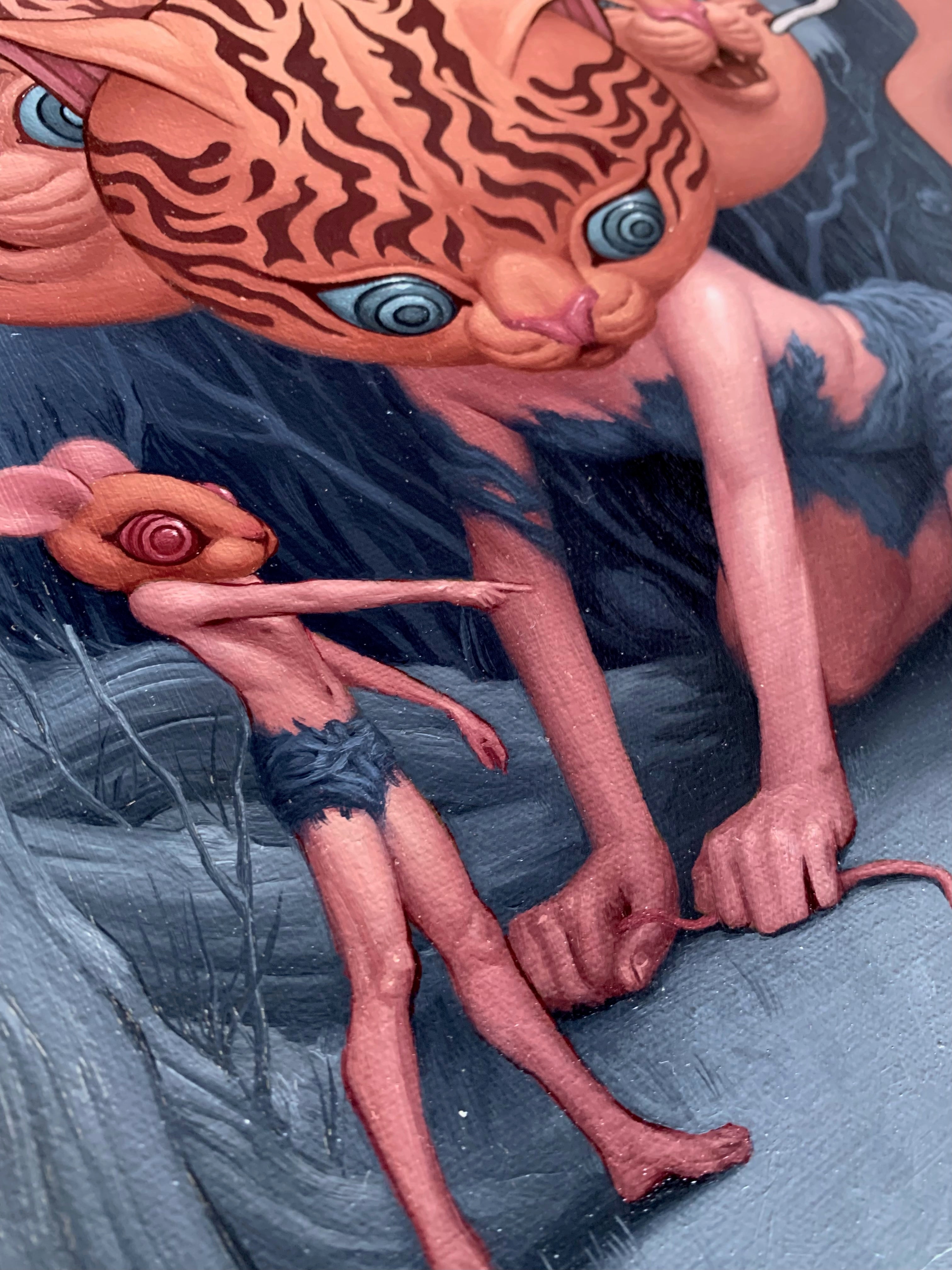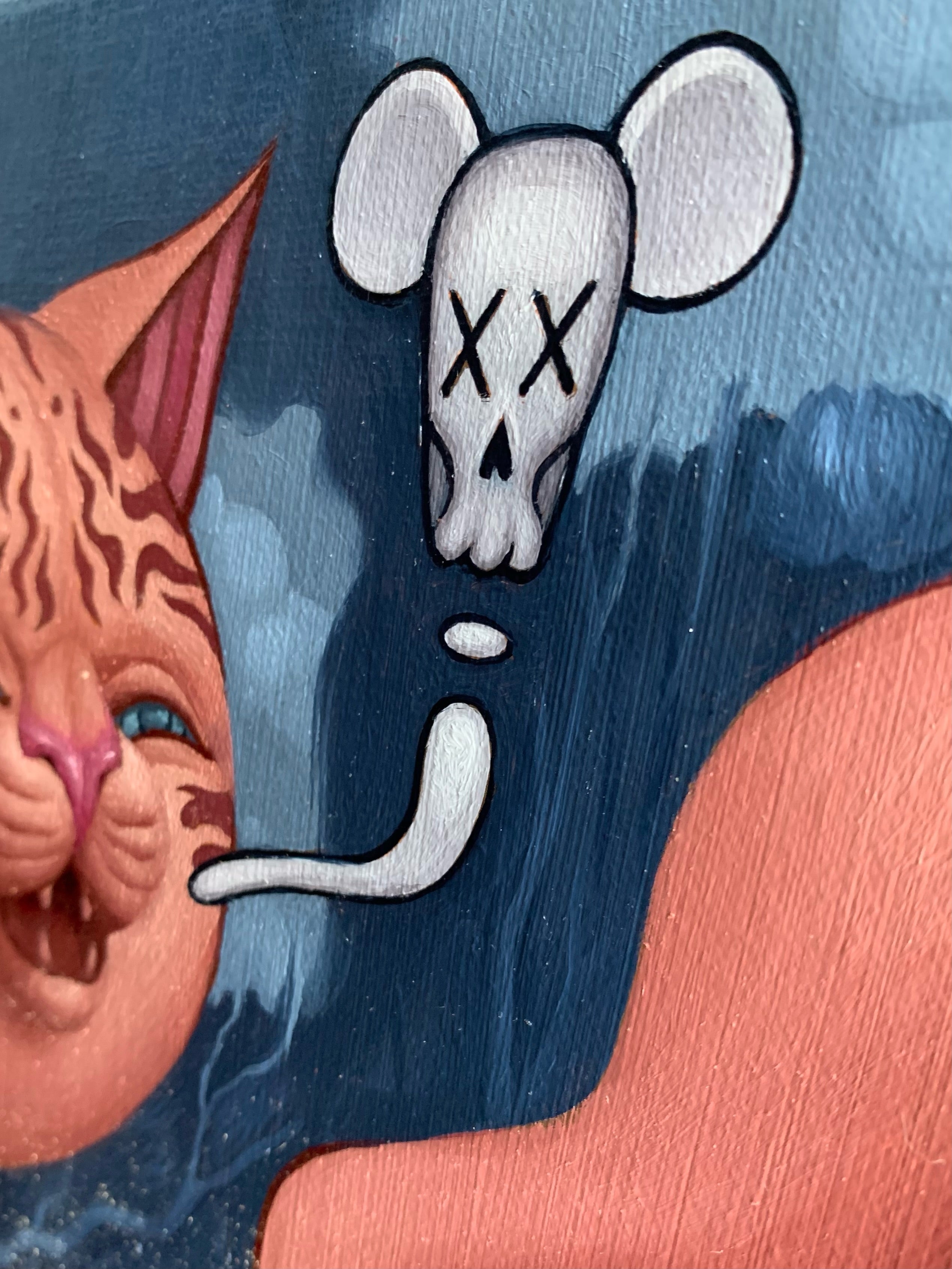 "Impostor"
Briana Hertzog
Impostor
Oil on Canvas
12" x 12"

Free Shipping worldwide.
Briana Hertzog brings a unique storytelling approach to each of her paintings, inviting viewers to derive their own interpretations and connections. Her body of work is distinguished by a series of compelling pieces that often feature masked characters and human-animal hybrids, highlighting her inventive and imaginative approach to art.
A graduate with a BFA in Communication Arts from Virginia Commonwealth University, Hertzog's fine art is characterized by its playful whimsy and engaging themes. Her talent has been recognized in various publications, including Richmond Magazine and North American Review. Currently making her mark in Northern Virginia, Hertzog continues to enchant and inspire with her lively and thought-provoking pieces, each contributing to a rich and evolving tapestry of work.
Payment plans are available via Shop Pay (Up to 48 months) or through Supersonic Art directly.
---