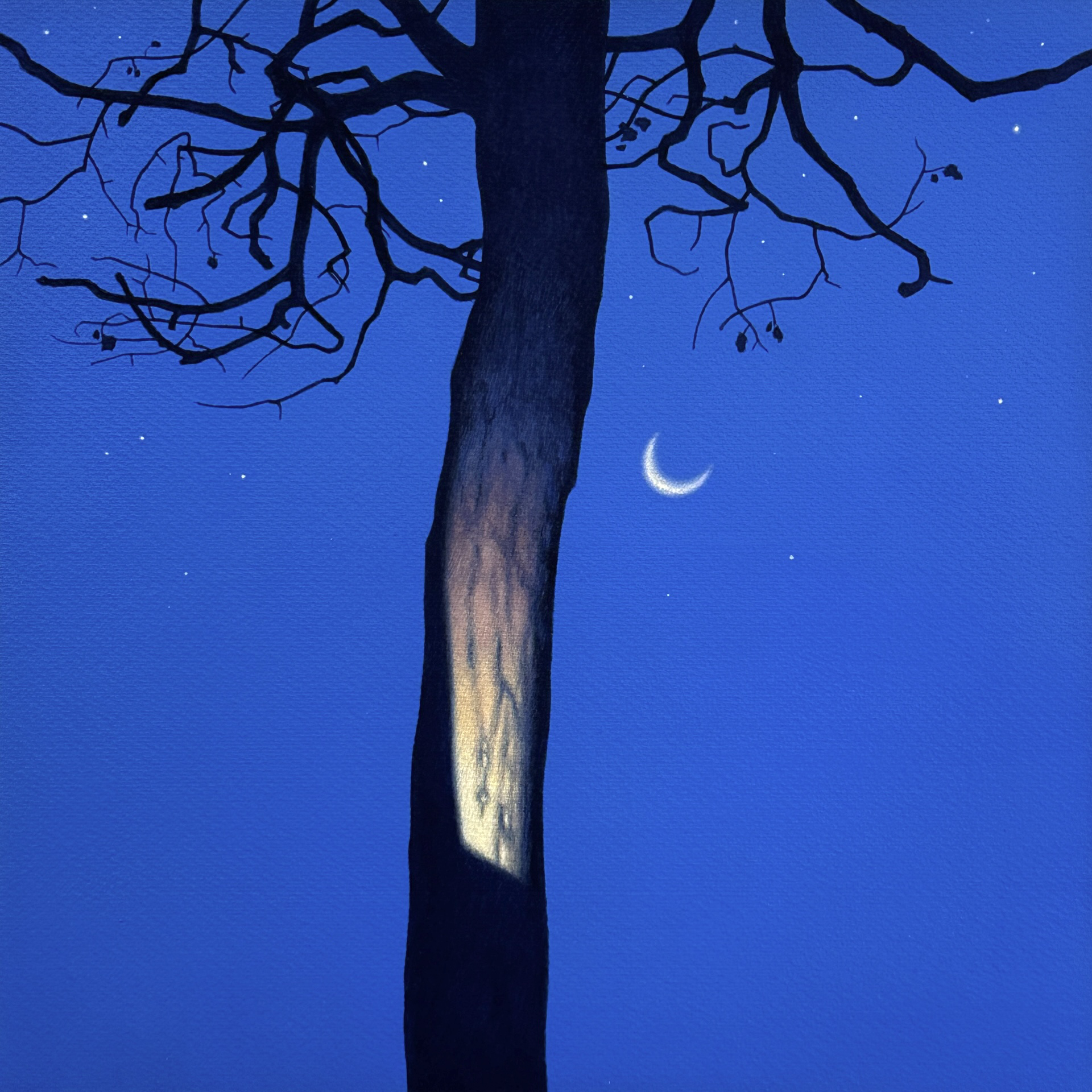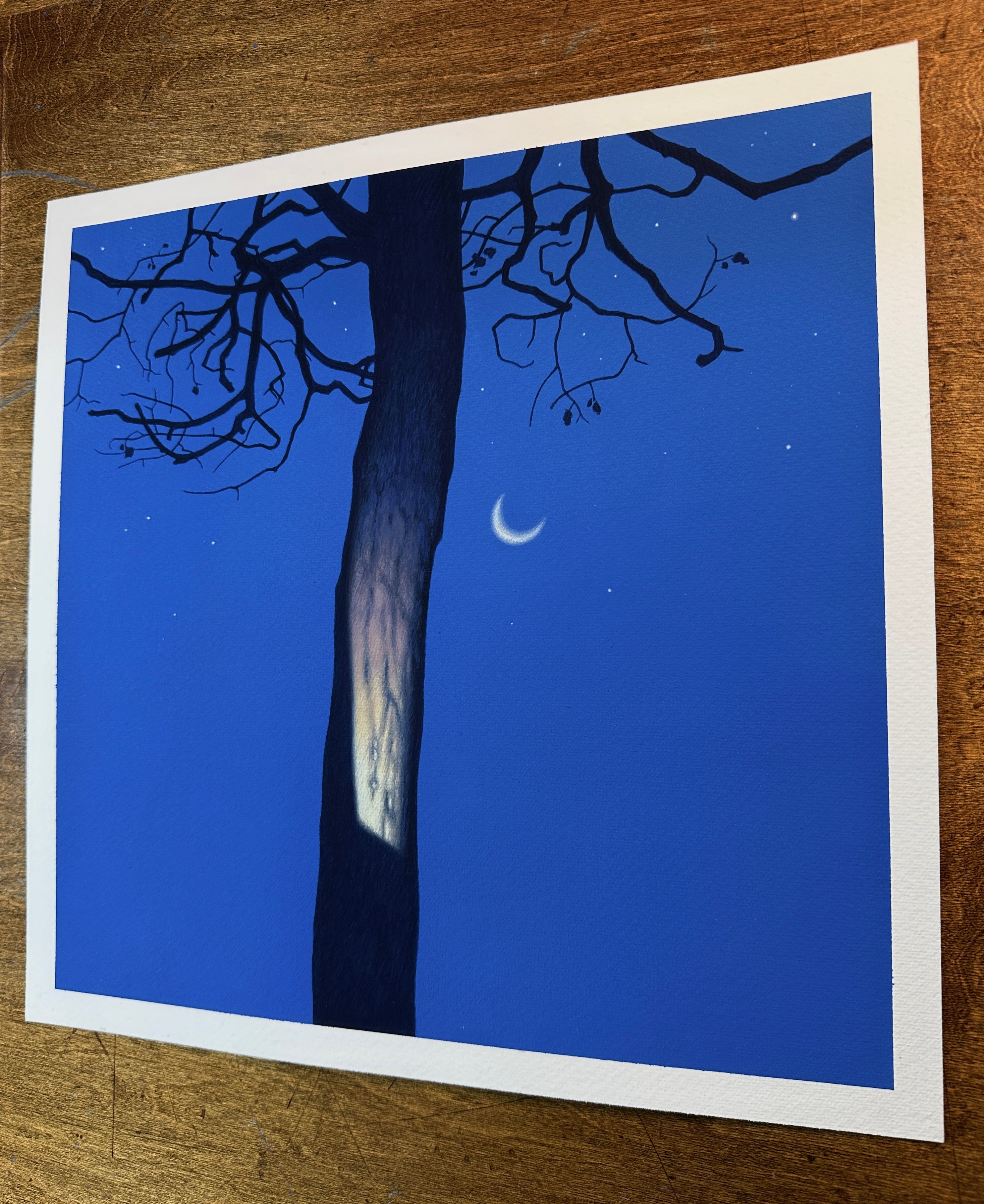 "Illuminated Dresden Tree with Crescent Moon"
---
Christopher Burk

"Illuminated Dresden Tree with Crescent Moon"
Gouache on Paper
11" x 11" (Painting comes framed with the dimensions: 17 7/16" x 17 7/16")
Free Shipping  
Renowned landscape painter Christopher Burk is intrinsically drawn to the urban environments that he identifies as home. His artistic gaze continuously seeks out novel perspectives within the commonplace, identifying unique forms and compositions that often go unnoticed by the casual observer. Consequently, he perceives a certain allure in mundane elements, such as rooftops, water towers, and utility lines, which become the central focus in many of his works. This approach underlines his ability to unveil beauty in everyday urban landscapes, translating them into exquisite depictions on his canvas.
Christopher Burk, a resident of Columbus, Ohio, embarked on his academic journey in art at the Columbus College of Art and Design, further enriching his expertise at the Myers School of Art at the University of Akron. His remarkable talent and unique perspective have been recognized and celebrated through extensive exhibitions of his work. His paintings have adorned the walls of distinguished establishments such as the Viridian Gallery in New York City, the Ohio Art League, the Columbus College of Art and Design, and the Columbus Cultural Arts Center.
Over the course of recent years, Christopher Burk's extraordinary talent and unique style have been awarded a series of high-profile recognitions. These honors include a grant from the Pollock-Krasner Foundation and a finalist spot for the 9th Annual Manifest Prize, both in 2018. The Ohio Arts Council recognized Burk's artistic excellence with Individual Excellence Awards in both 2019 and 2021. Additionally, he received a Visual Arts Fellowship in 2020 from the Greater Columbus Arts Council and the Columbus Museum of Art. Most recently, in 2022, the Greater Columbus Arts Council chose Burk for the Artist Exchange in Dresden, Germany. These diverse acknowledgments highlight Burk's incredible artistic capabilities and his distinctive vision of everyday urban landscapes.