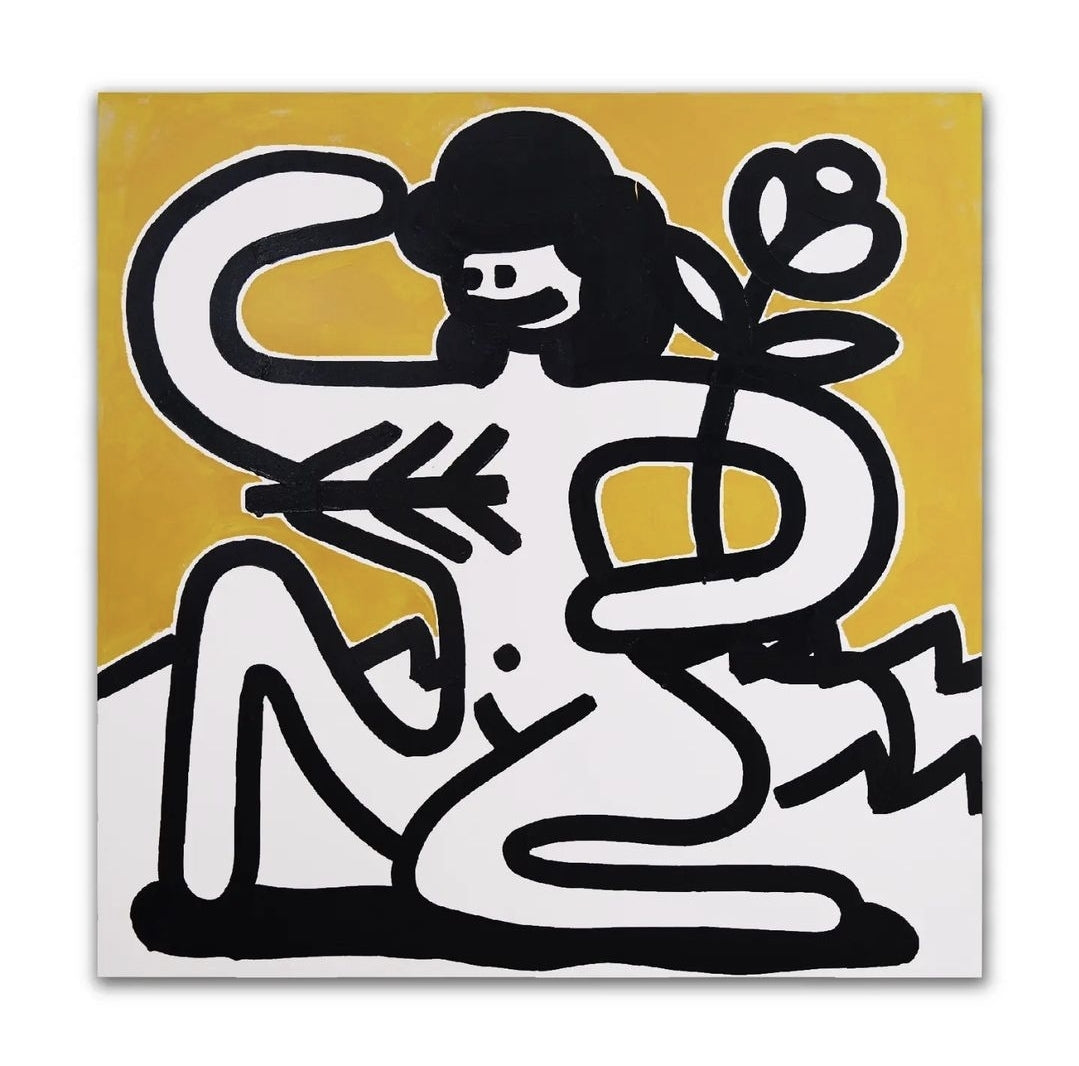 "High & Mighty"
---
Yok Joaquin
"High and Mighty"

Acrylic on Canvas

48" x 48"

Free Shipping  
Yok Joaquin, born in Manila, Philippines in 1998, is a graduate of the College of Architecture at the University of Santo Tomas. With a background in architecture, Yok has a keen eye for combining clean lines and simple figures with an illustration style that is uniquely his own. His distinctive painting vocabulary eschews traditional techniques in favor of effusive sun and cloudscapes, fantasy creatures with human expressions, and expressive minimalistic figurative human representations.
Yok's artwork is a visual treat that captures the imagination and evokes a sense of unworldliness. His paintings offer a refreshing departure from the complex and resplendent art criticism that often characterizes the contemporary art scene. Instead, his works invite the viewer to directly immerse themselves in the art, providing a sense of childlike wonder and vigor.
As Keith Haring once said, "Art is for everyone, art is life, and life is art." Yok's art is a testament to this idea, offering a glimpse into a world where beauty and whimsy reign supreme. His unique artistic style is a reflection of his vision and creativity, and his contributions to the art world are sure to leave a lasting impression.