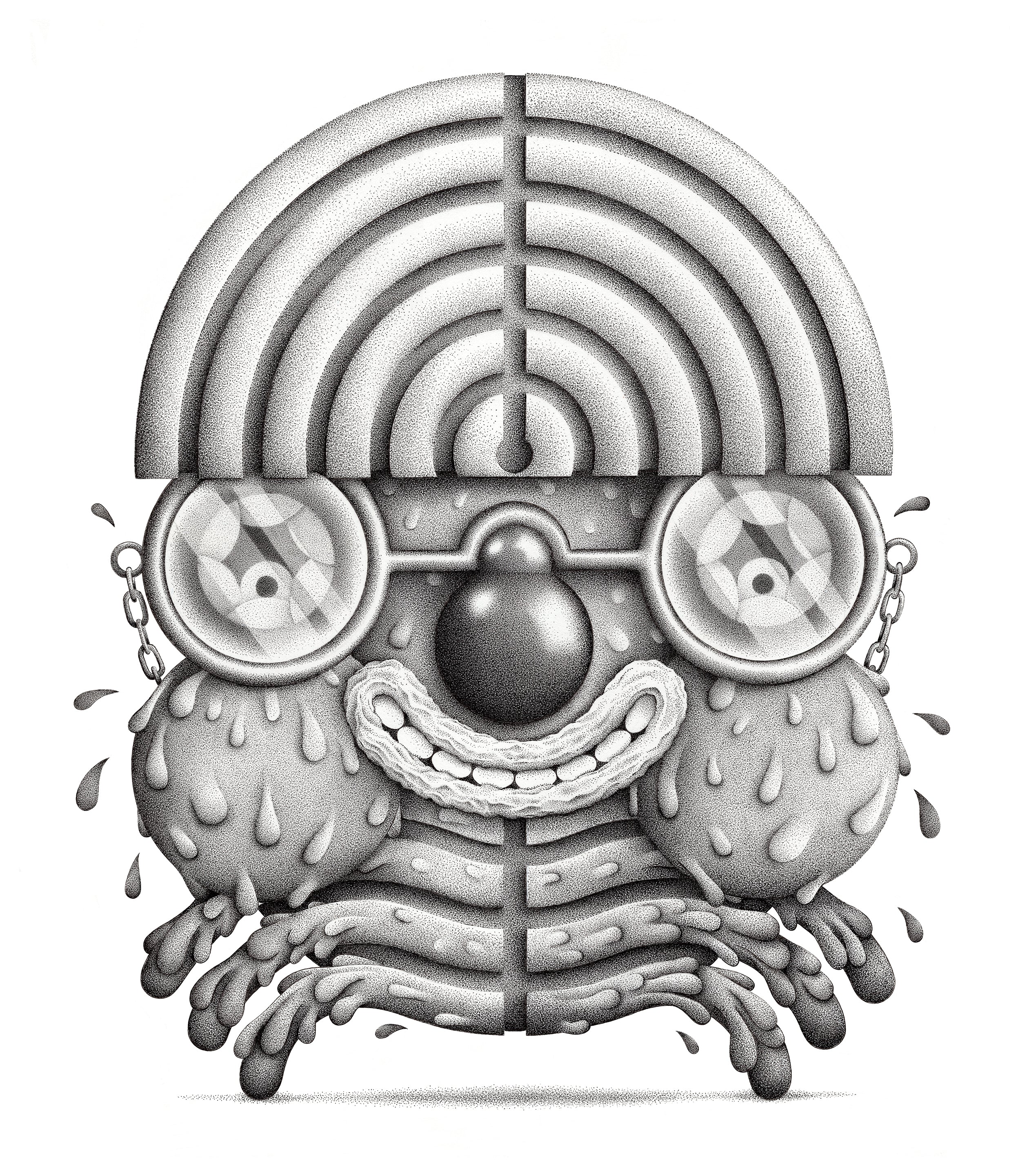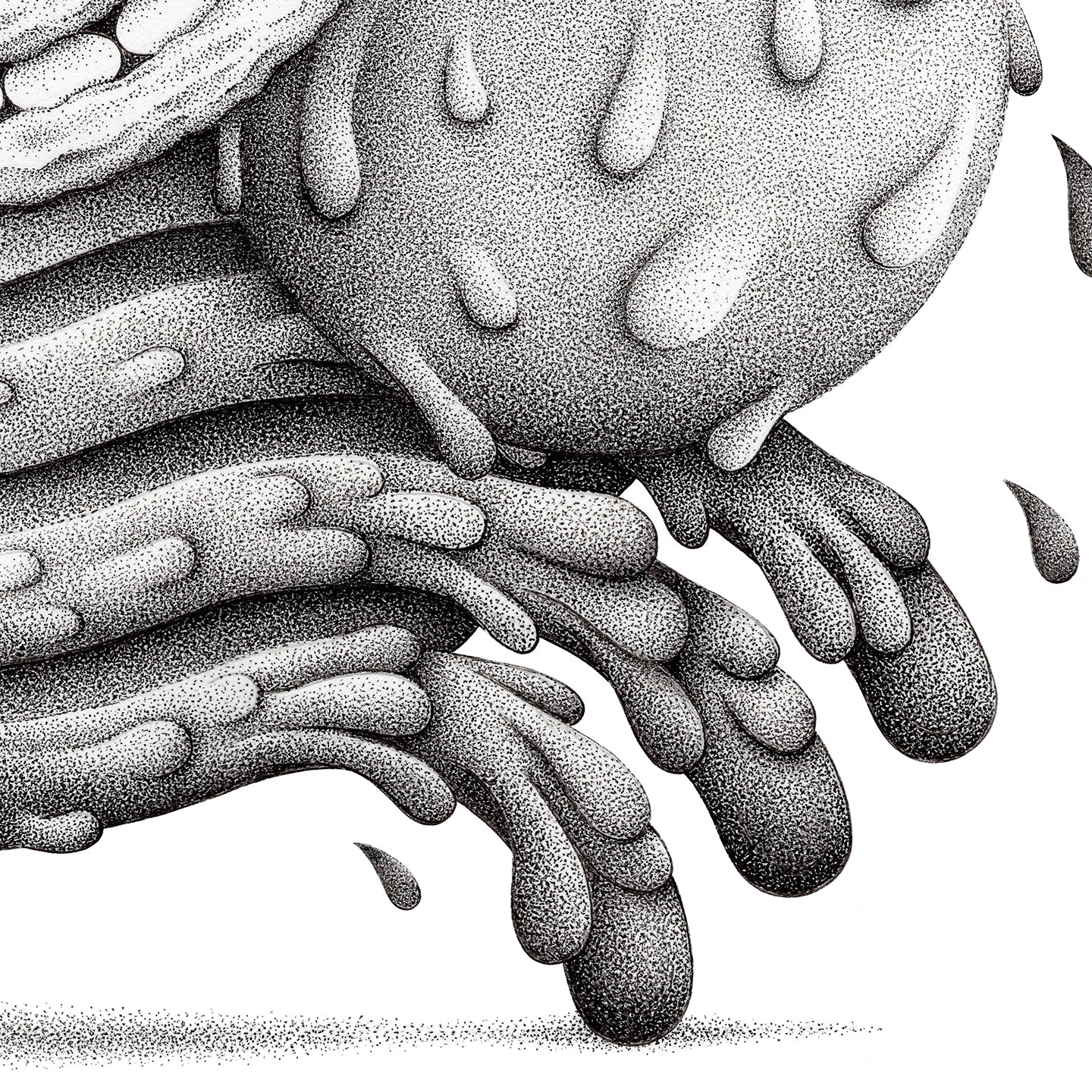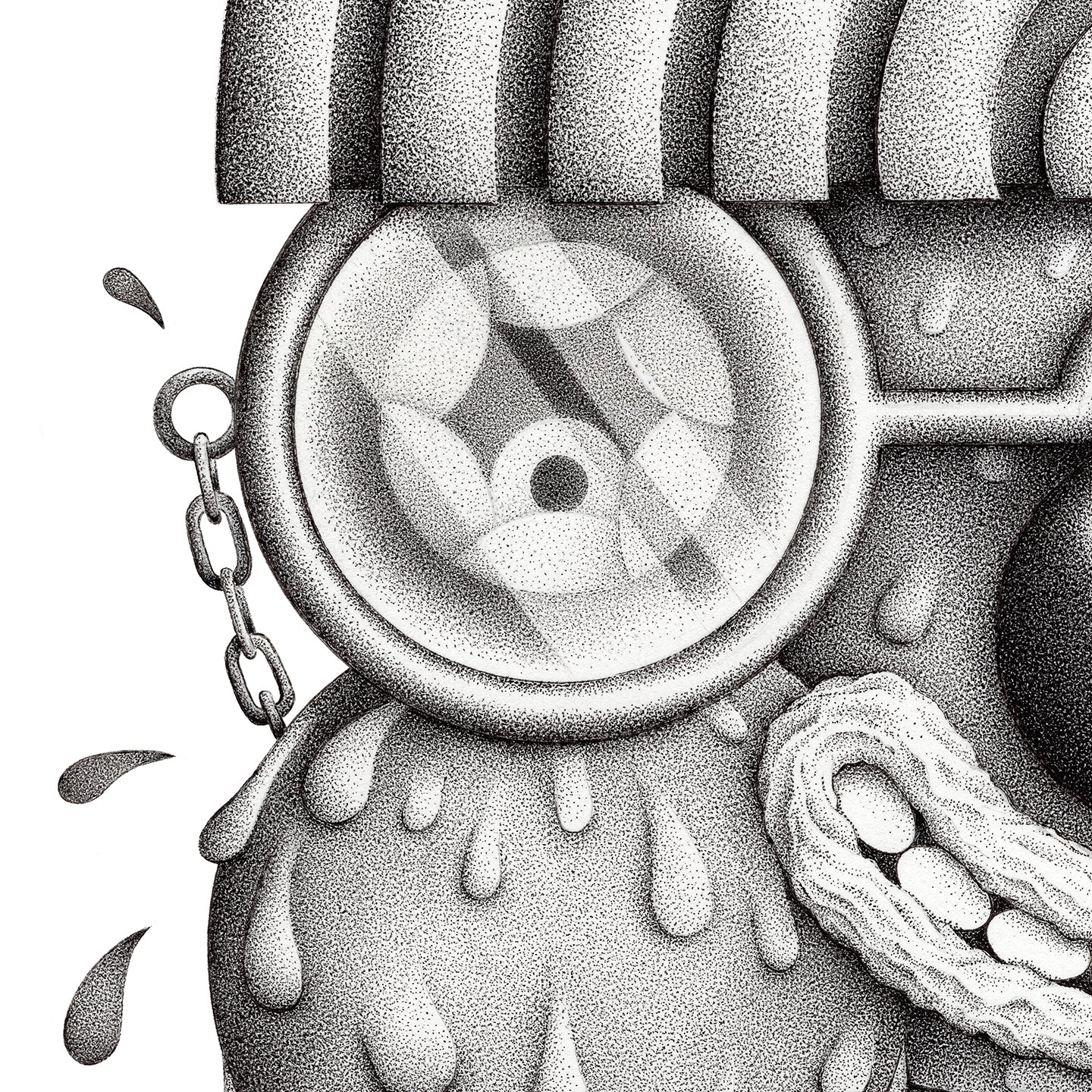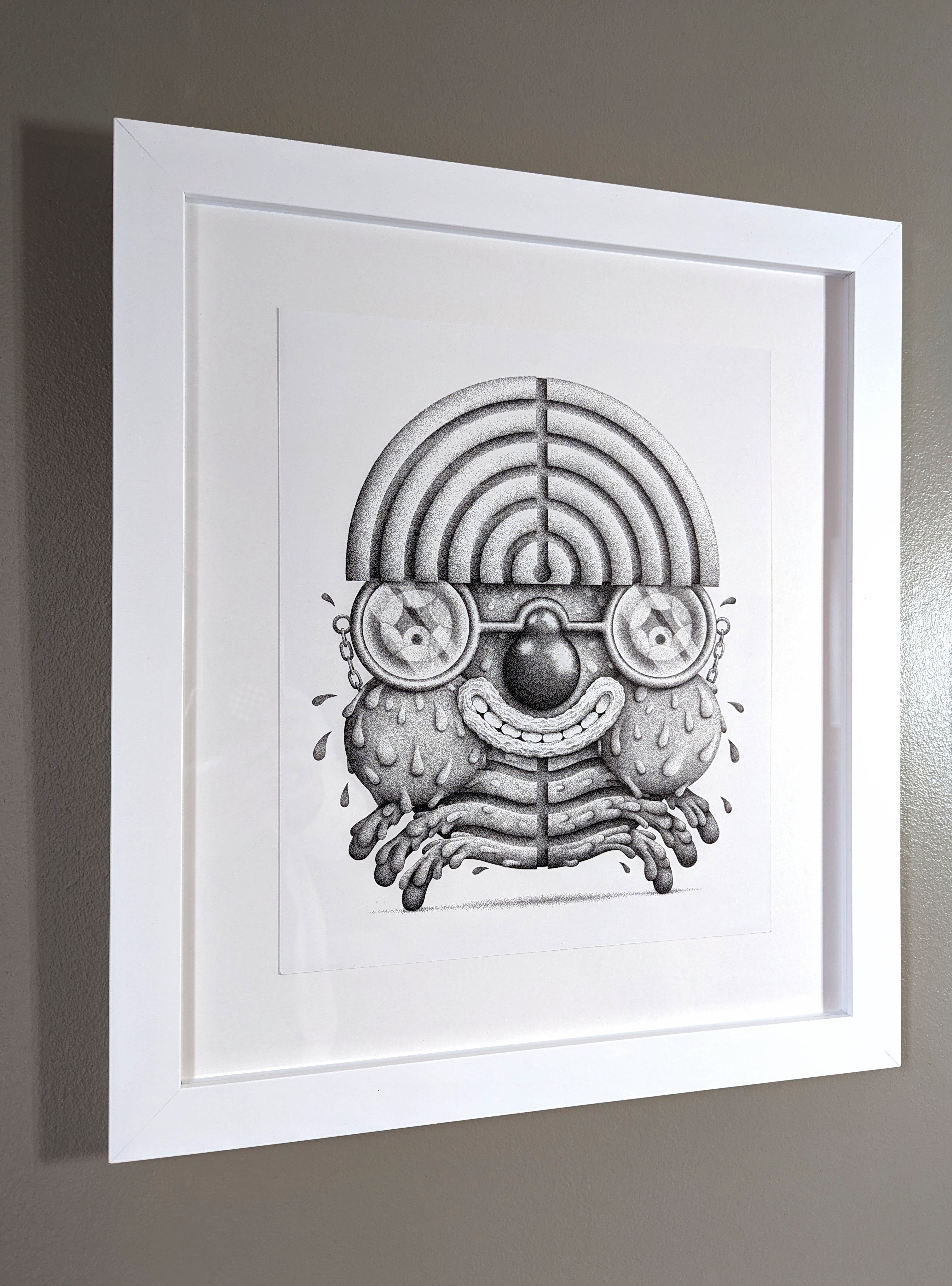 "Head (All Ginned Up and Nowhere to Go)"
Aaron Robert Baker
"Head (All Ginned Up and Nowhere to Go)."
Archival Ball Point Pen on Paper
11" x 14"

Includes Free Shipping
Born in 1972 in the Allegheny Mountains of western Pennsylvania, Aaron Robert Baker's formative years were characterized by a peripatetic lifestyle before he eventually established his residence in Chicago with his family. Baker's oeuvre examines the dichotomy between aesthetics and unease, joy and desolation, as well as the interplay between organic and artificial elements, displaying a profound fascination with metamorphosis, anthropomorphism, and growth. In his "Heads" series, Baker adheres to a uniform size, format, and visual lexicon, commencing with an ovoid outline and subsequently incorporating patterns until a discernible figure materializes. Utilizing a method that is both systematic and intuitive, Baker meticulously integrates an array of dots and markings, permitting the agglomeration of these components to define the ultimate structure of his art pieces, while remaining receptive to serendipitous discoveries.
---