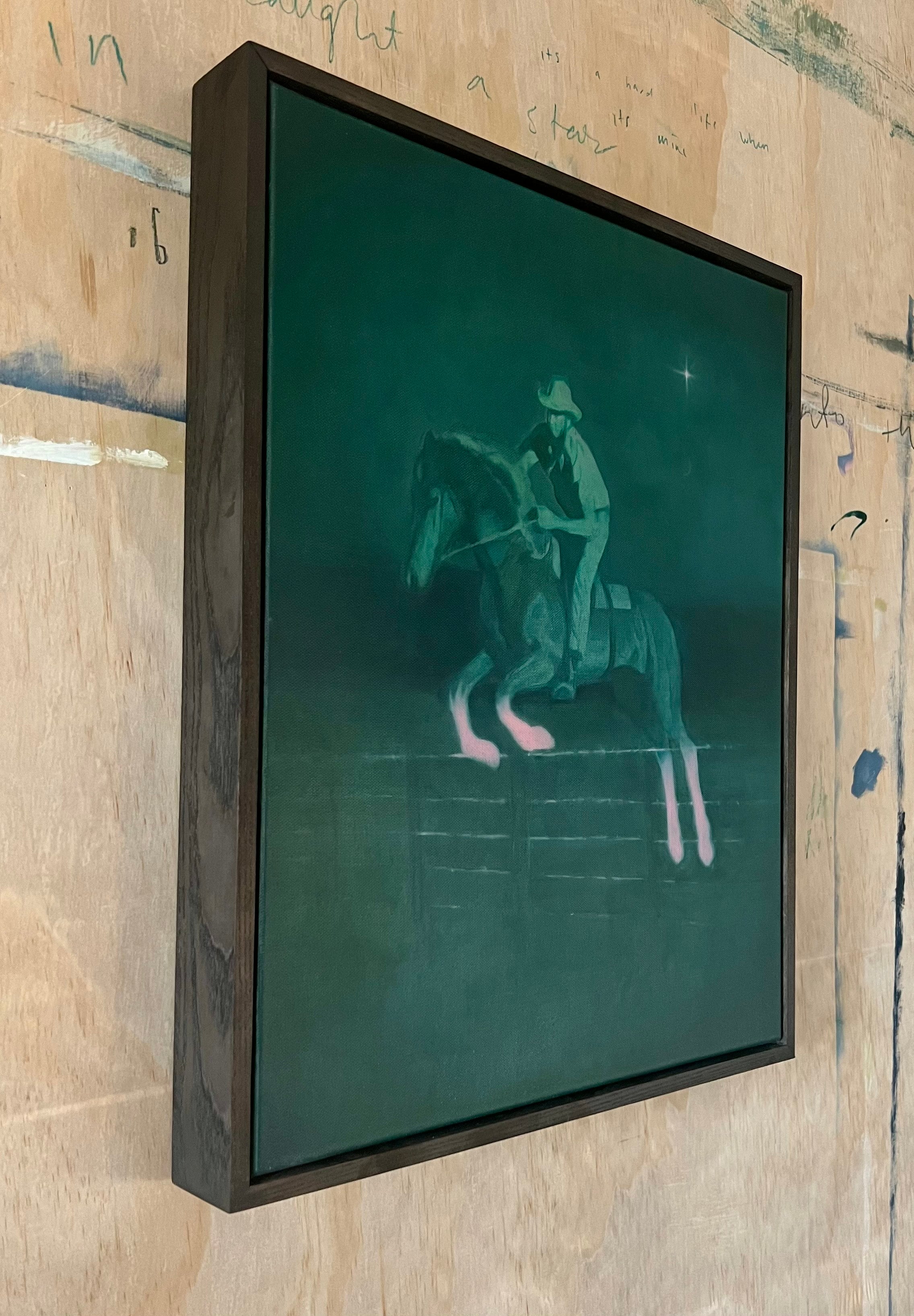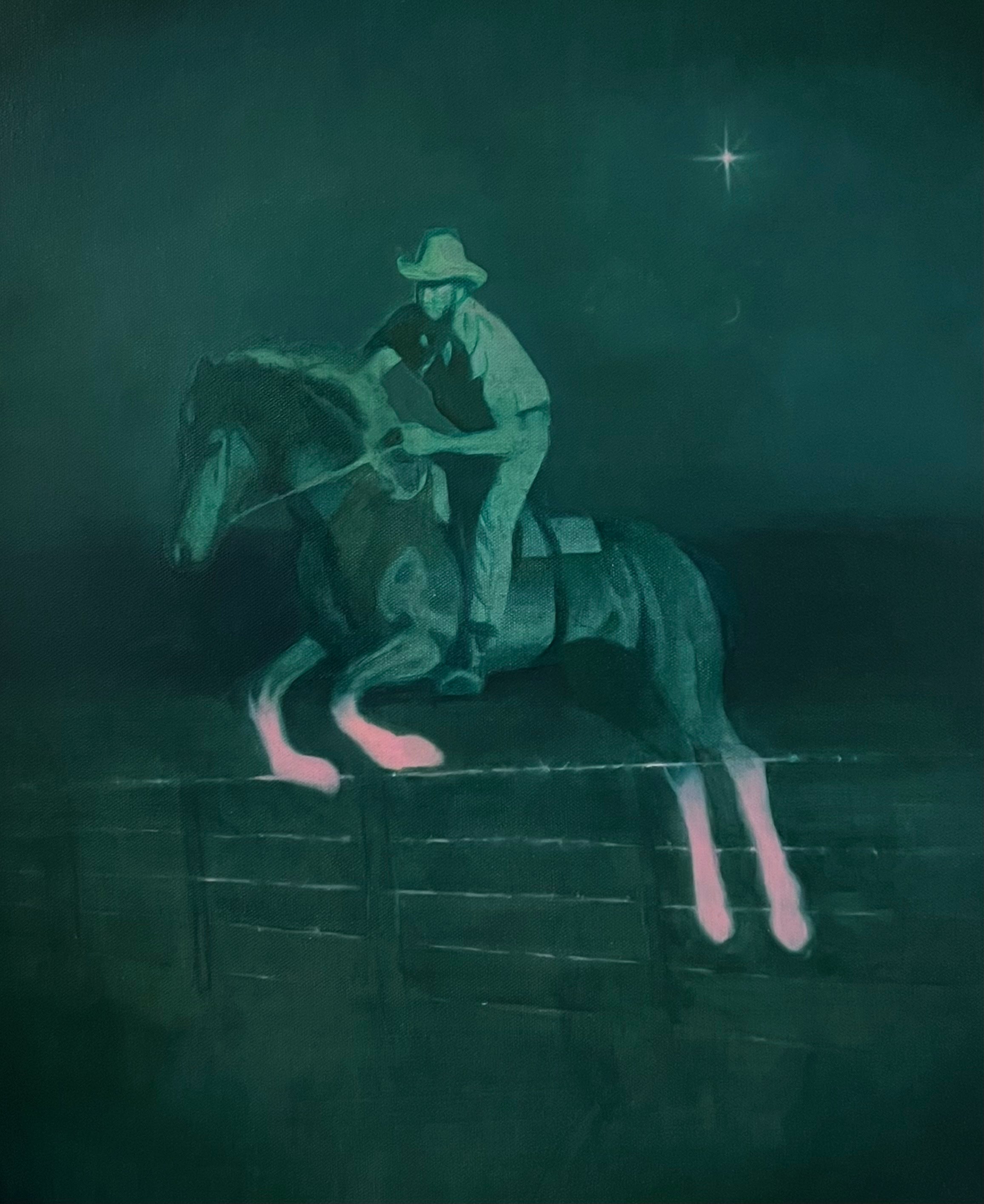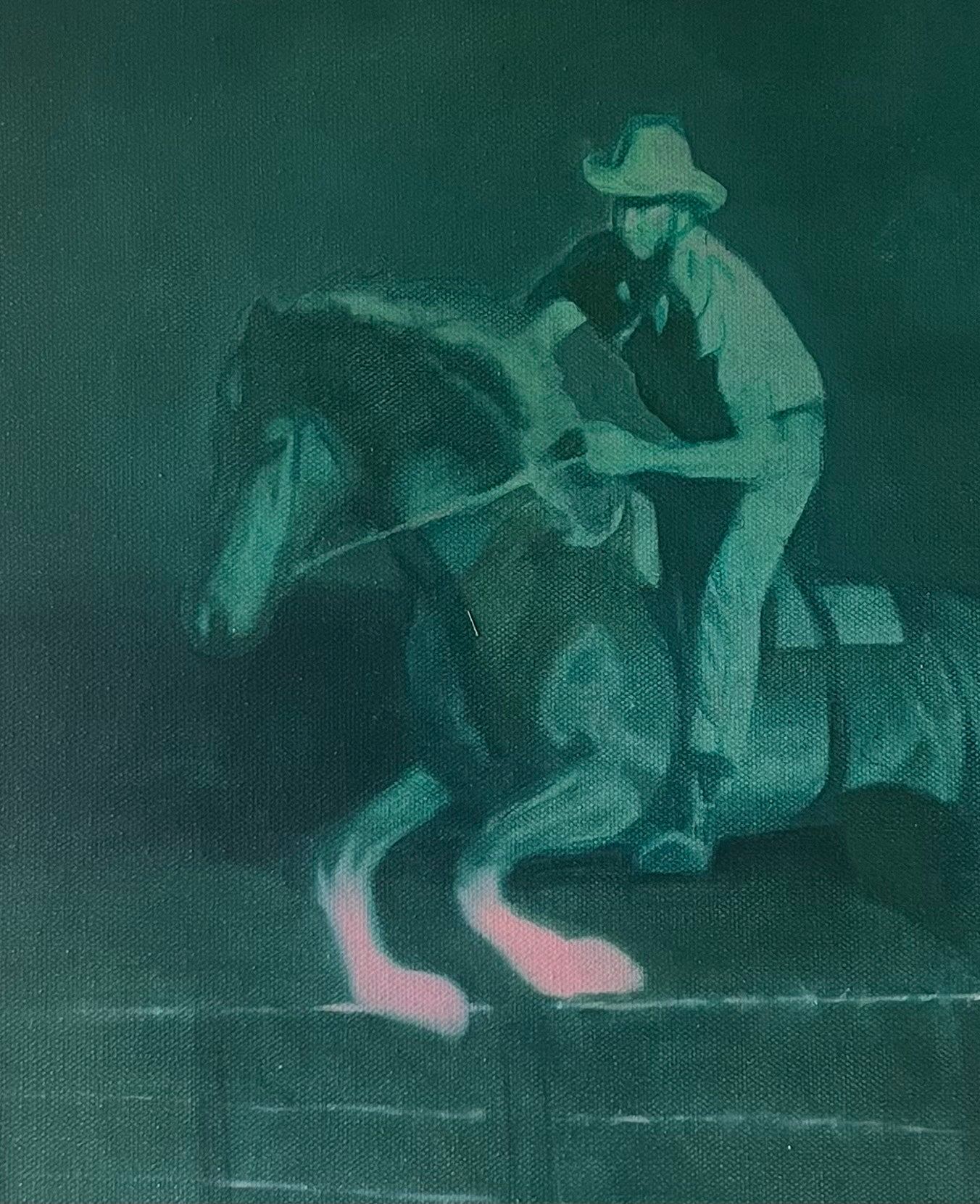 "God Knows I Tried"
---
Patrick Oates
"God Knows I Tried"

Oil on canvas, Framed with Black Japanese Ash.
17" x 21" x 2.5"

Free Shipping.
Patrick Oates, an accomplished artist, currently maintains his artistic practice in the picturesque region of Clarence Valley, New South Wales. Born in Mackay, a city located in central Queensland, Oates' engagement with the canvas started in his tender years, a passion that has since grown into a lifelong vocation. His formal artistic journey began with the completion of a Diploma of Visual Art at Southbank Institute of Technology in 2013, a milestone that significantly shaped his artistic development.
Over the years, Oates has had his work showcased in various esteemed and burgeoning galleries along Australia's eastern coastline. His prolific portfolio is a testament to his unique artistic vision that seamlessly marries contemporary landscapes with whimsical figurative forms, creating an evocative tableau of imagery that invites the viewer into a richly textured narrative.
Oates' artistic process is characterized by an inherent curiosity and an inventive engagement with the medium of paint. He artfully transposes his introspective reflections onto the canvas, traversing themes of intergenerational trauma, queer identity, and thought-provoking escapism. Delving into the narratives of familial folklore, his recent body of work embodies a poignant nostalgia, and features an exploratory inquiry into the identities of ancestral figures unknown to him and locales he has yet to traverse.
By weaving together a tapestry of assumptions, Oates ingeniously creates a familial portrait brimming with strangers. However, through the act of painting, these strangers gradually transform into familiar figures, and in this process, Oates develops an intimate knowledge of these personalities, effectively establishing an intriguing connection with his family's past. This unique approach is indicative of Oates' innovative contributions to contemporary art and the ongoing exploration of personal and shared histories.