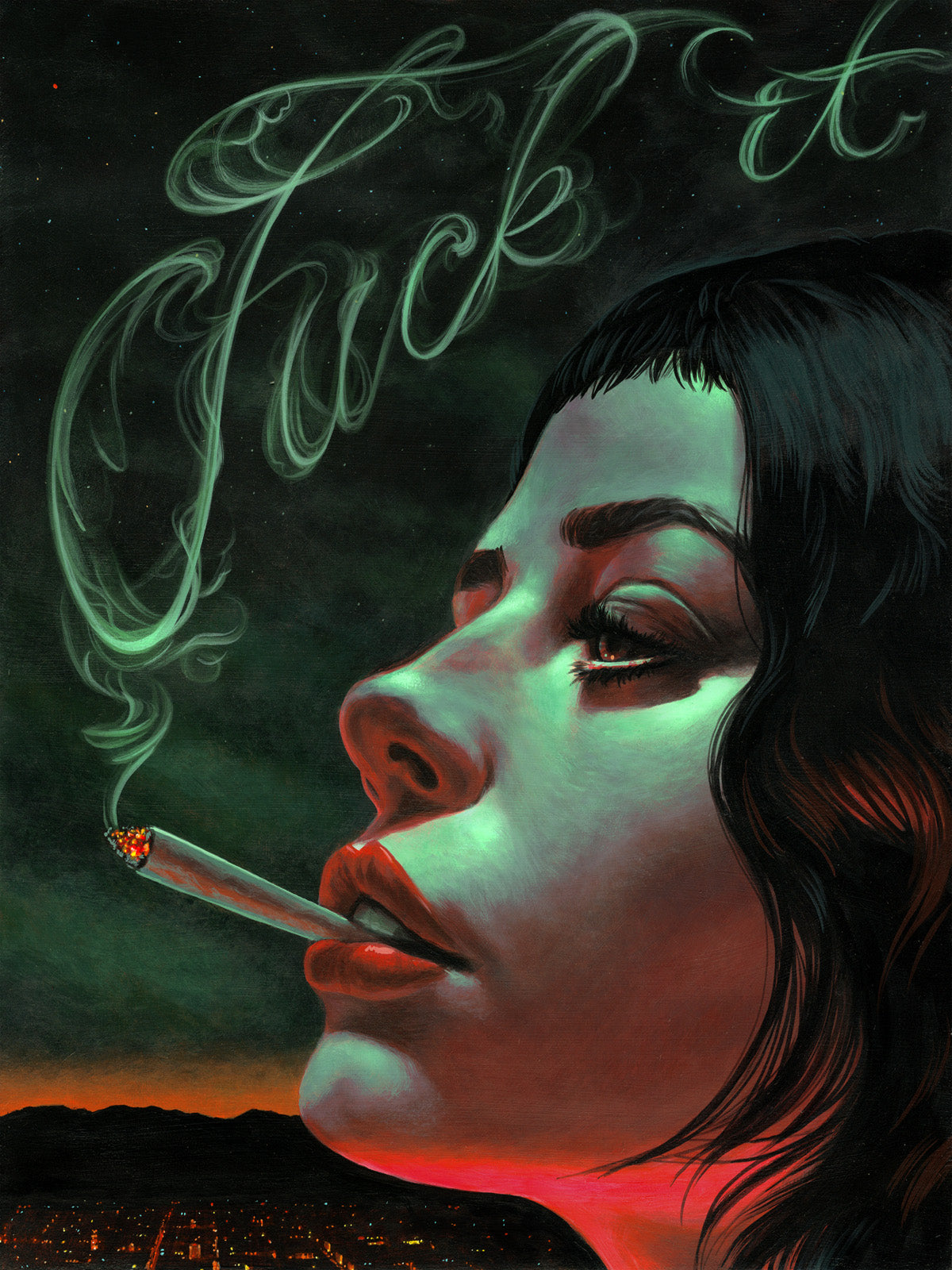 "Fuck It & Forget"
---
Casey Weldon
"Fuck It and Forget"
Acrylic on Wood
12" x 16"
Free Shipping
Casey Weldon, a distinguished American artist, originates from Southern California and holds a degree from the prestigious Art Center College of Design in Pasadena. With experience working in studios spanning Las Vegas, New York, and California, Weldon currently operates as a full-time artist in Nevada. His artwork, distinguished by its sumptuous illustrative quality, is influenced by both contemporary and historical pop culture elements. Weldon's creations elicit feelings of nostalgia, humor, melancholy, and yearning for times past among viewers.
Weldon's unique "post-pop surrealism" artistry skillfully interweaves melancholic and humorous elements with modern pop culture references, inviting comparisons to eminent Surrealists such as André Breton and René Magritte. Through his art, Weldon endeavors to construct an accessible narrative that prompts viewers to interact with his paintings thoughtfully, interpreting or even formulating their own meanings while reflecting on the intricate interplay between nature and human experience.