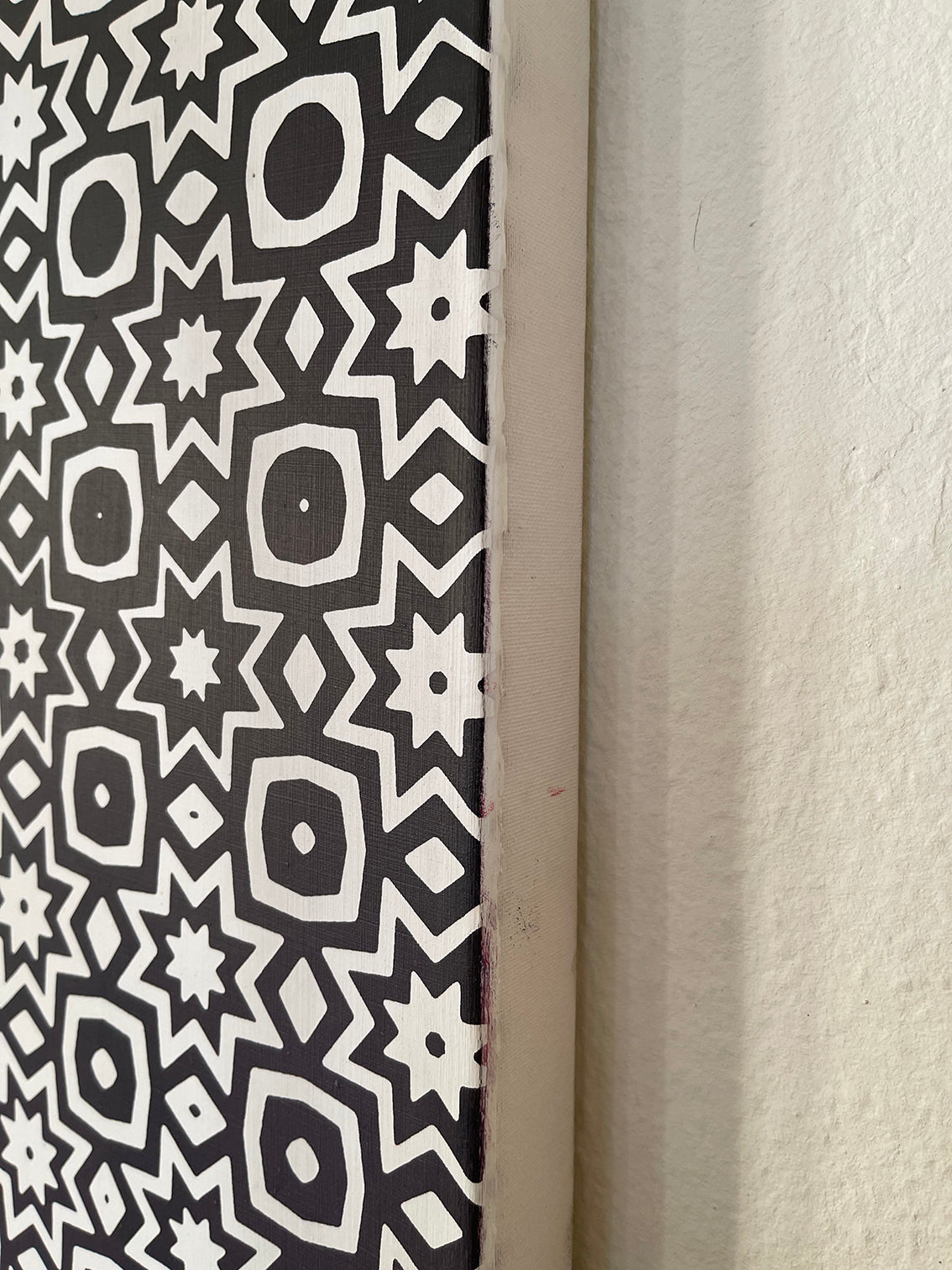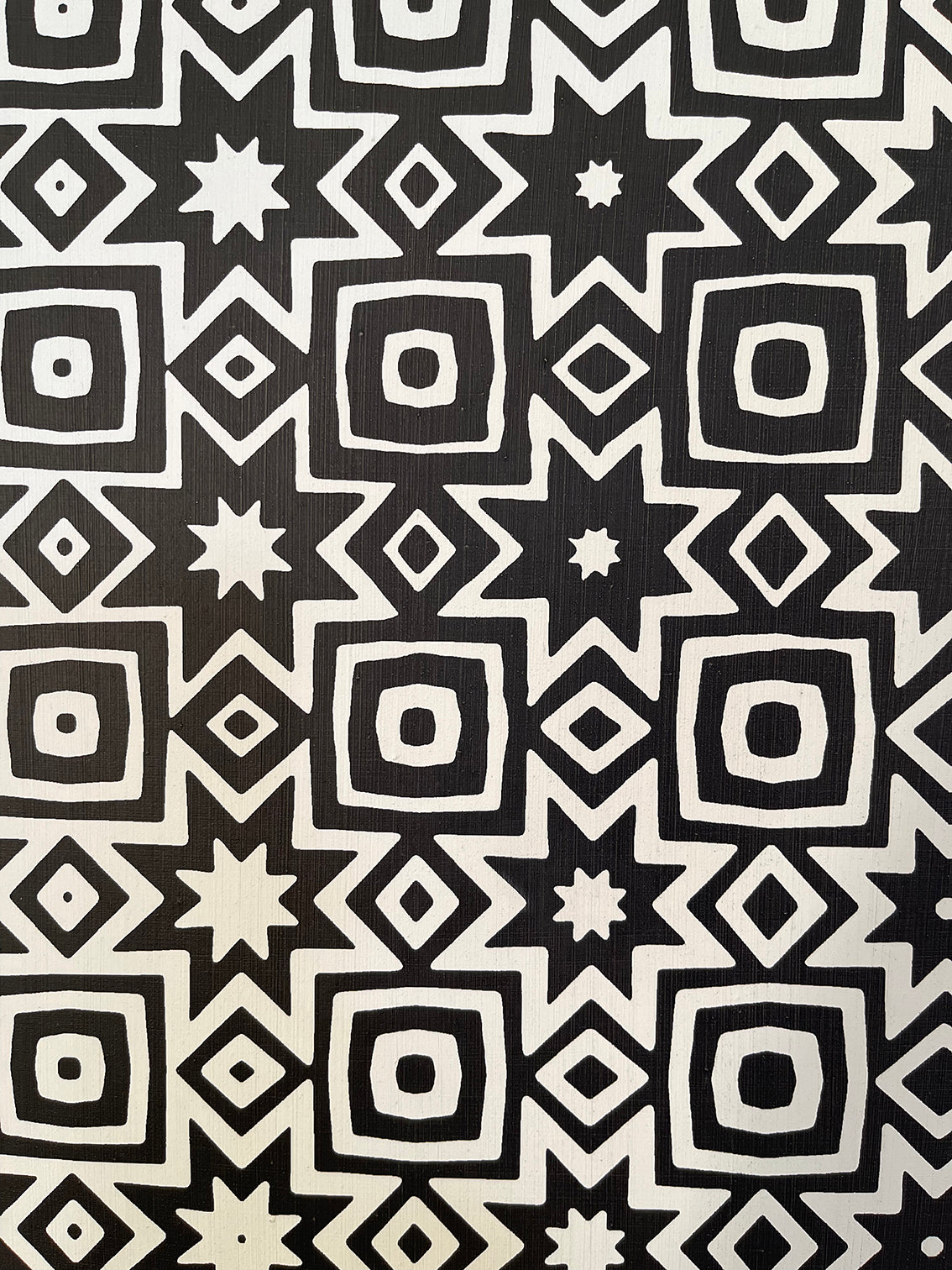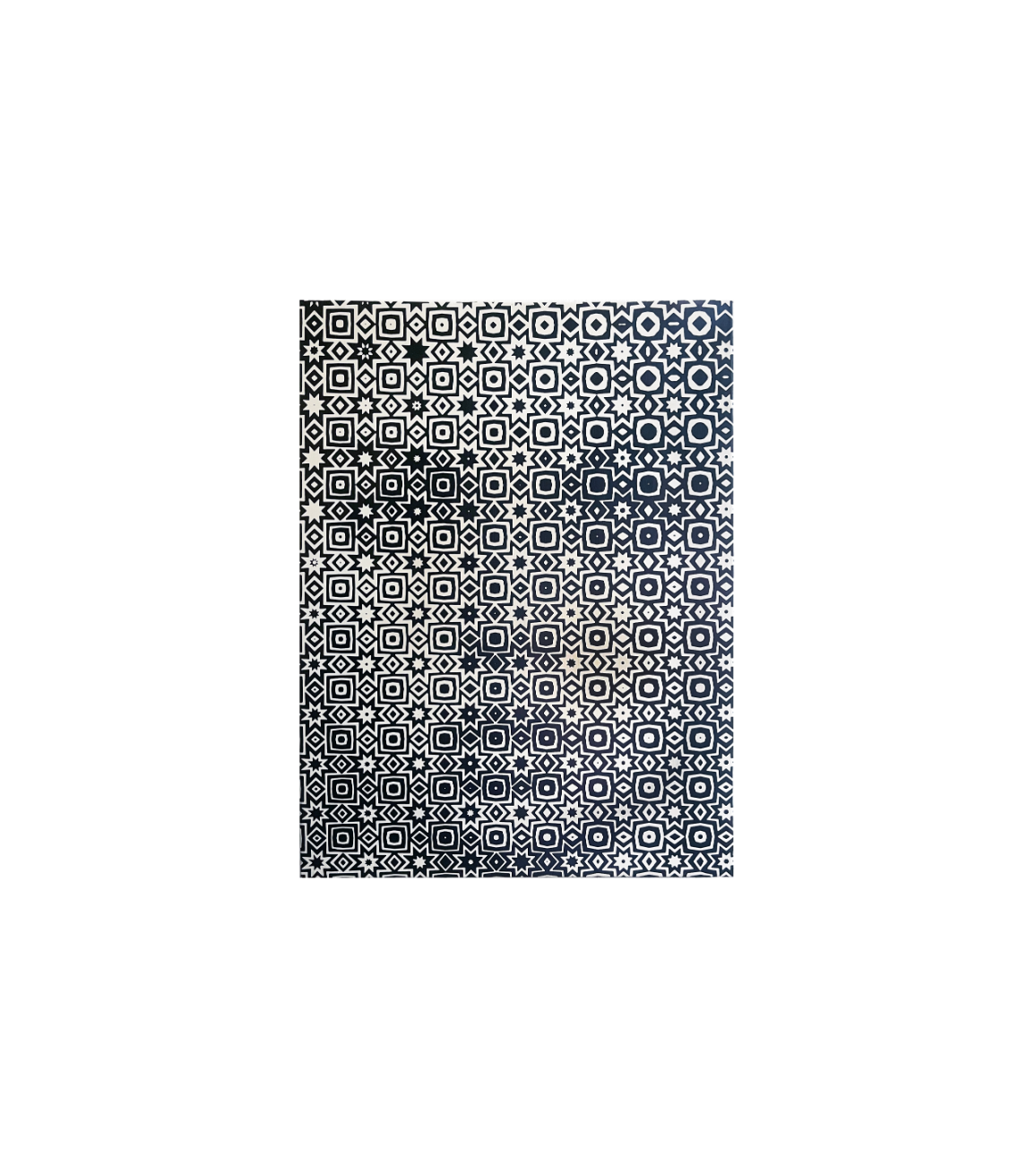 "From Tradition to Legend"
Lee Wagstaff
"From Tradition to Legend"
Oil on Canvas
24" x 31"
Free Shipping 
Lee Wagstaff, an accomplished English artist based in Berlin, boasts an impressive academic background, having studied at Central Saint Martins College of Art and Design, the Royal College of Art in London, and Kyoto City University of Arts in Japan. His work, exhibited globally, is held in esteemed collections, including the Victoria & Albert Museum and the David Bowie Collection.
Wagstaff's oeuvre can be perceived as a sequence of thought-provoking proposals that encourage ongoing refinement and clarification. He is intrigued by the capacity of art to restructure the world, and how this reorganization may evoke both consoling and unsettling effects. A recurring motif in his work is the exploration of patterns, particularly those that both anticipate and challenge the cosmic order. In his artistic process, Wagstaff ponders the possibility of crafting images and objects that encapsulate notions of faith, beauty, and truth in the contemporary world.
---