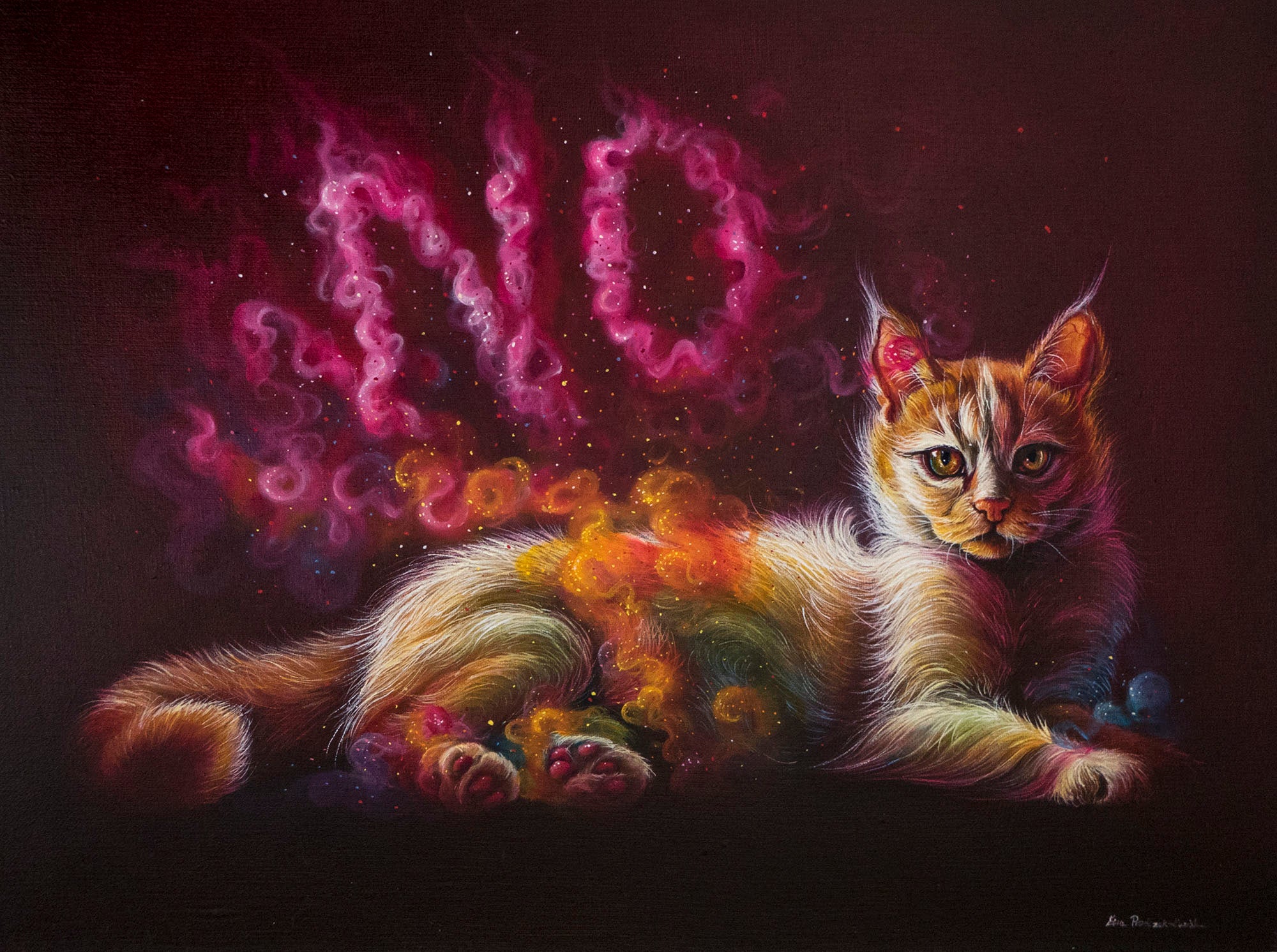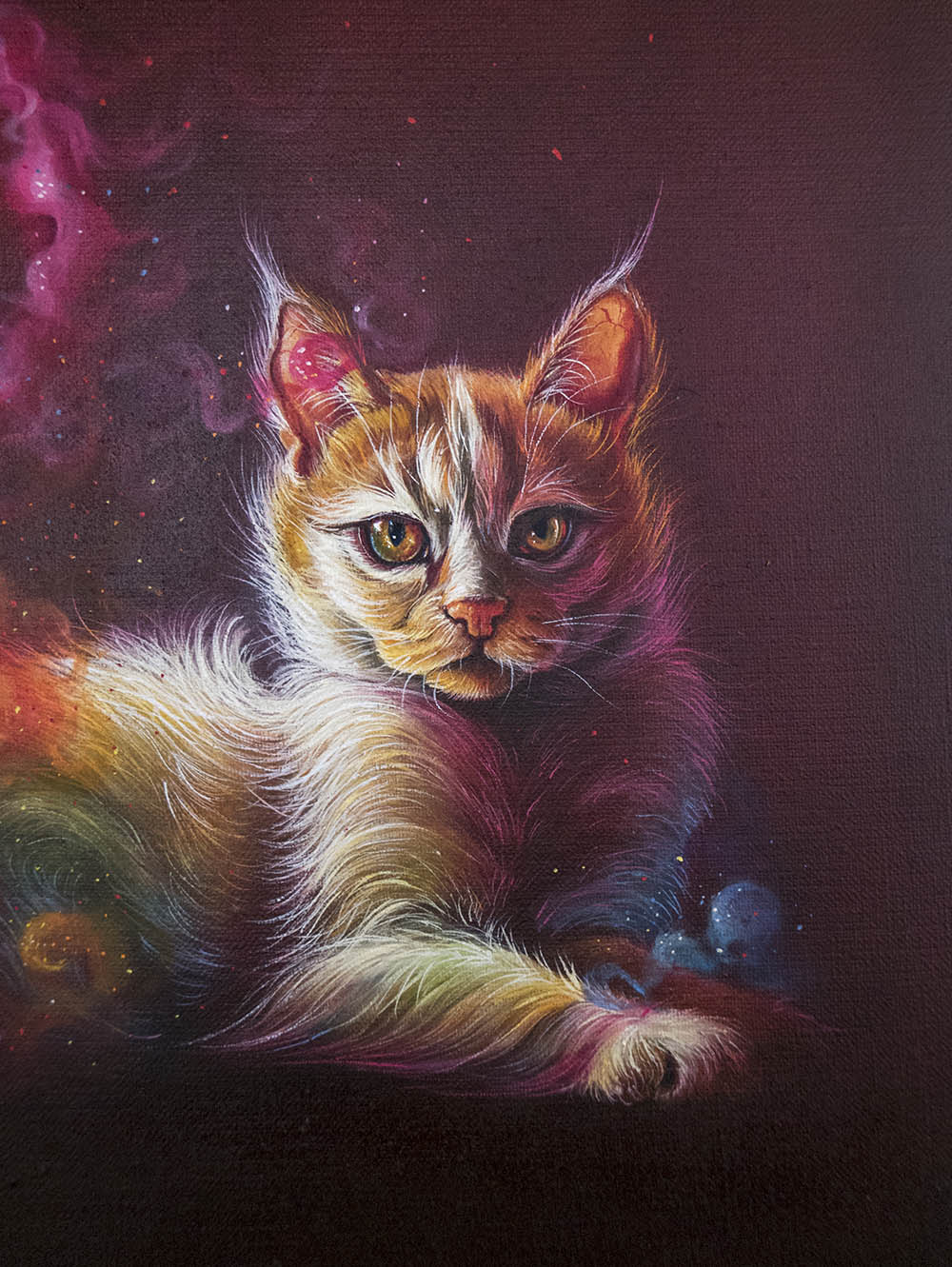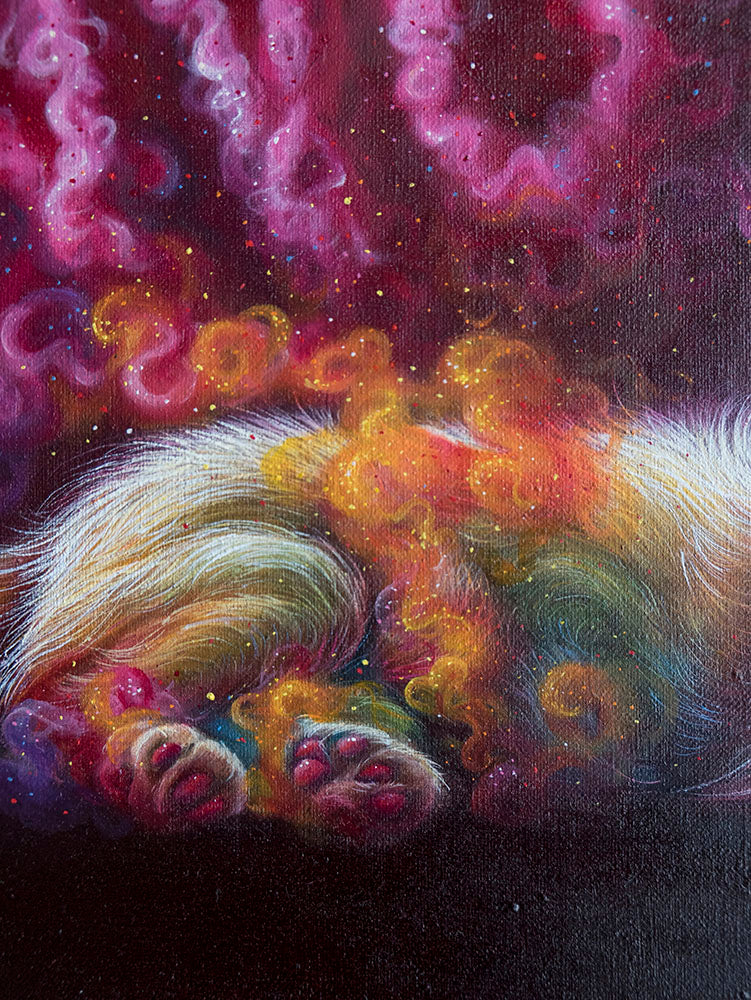 "Nood"
Ewa Pronczuk-Kuziak
Nood
Oil on Linen
11.81" x 15.75"

Free Shipping worldwide.
Ewa Pronczuk-Kuziak, a distinguished Polish contemporary artist, creates a vibrant tapestry of art from her base in Warsaw, Poland. Her academic background is as colorful as her paintings, with studies in Polish Philology at Warsaw University, Fine Arts at the Royal Academy of Fine Arts in Antwerp, Belgium, and an MFA in Painting from the Academy of Fine Arts in Warsaw. Her artistic expression is a mesmerizing blend of still life, nature, and the fantastical. Ewa's oil paintings are kaleidoscopic visions, featuring animals that seem to be crafted from threads and ornate fabrics, each a vivid and lively piece of art.
Her work is characterized by an intense use of saturated colors, bringing to life the dynamic and vibrant world her characters inhabit. Pronczuk-Kuziak's paintings are not just visual experiences; they are dynamic narratives told through the lens of fantasy and nature, with each creature appearing as if woven from a rainbow of threads and textures. This use of color and contrast infuses her pieces with energy, life, and an ever-present sense of fantastical transformation, capturing the complexity and continuous evolution of her imaginative world.
Payment plans are available via Shop Pay (Up to 48 months) or through Supersonic Art directly.
---