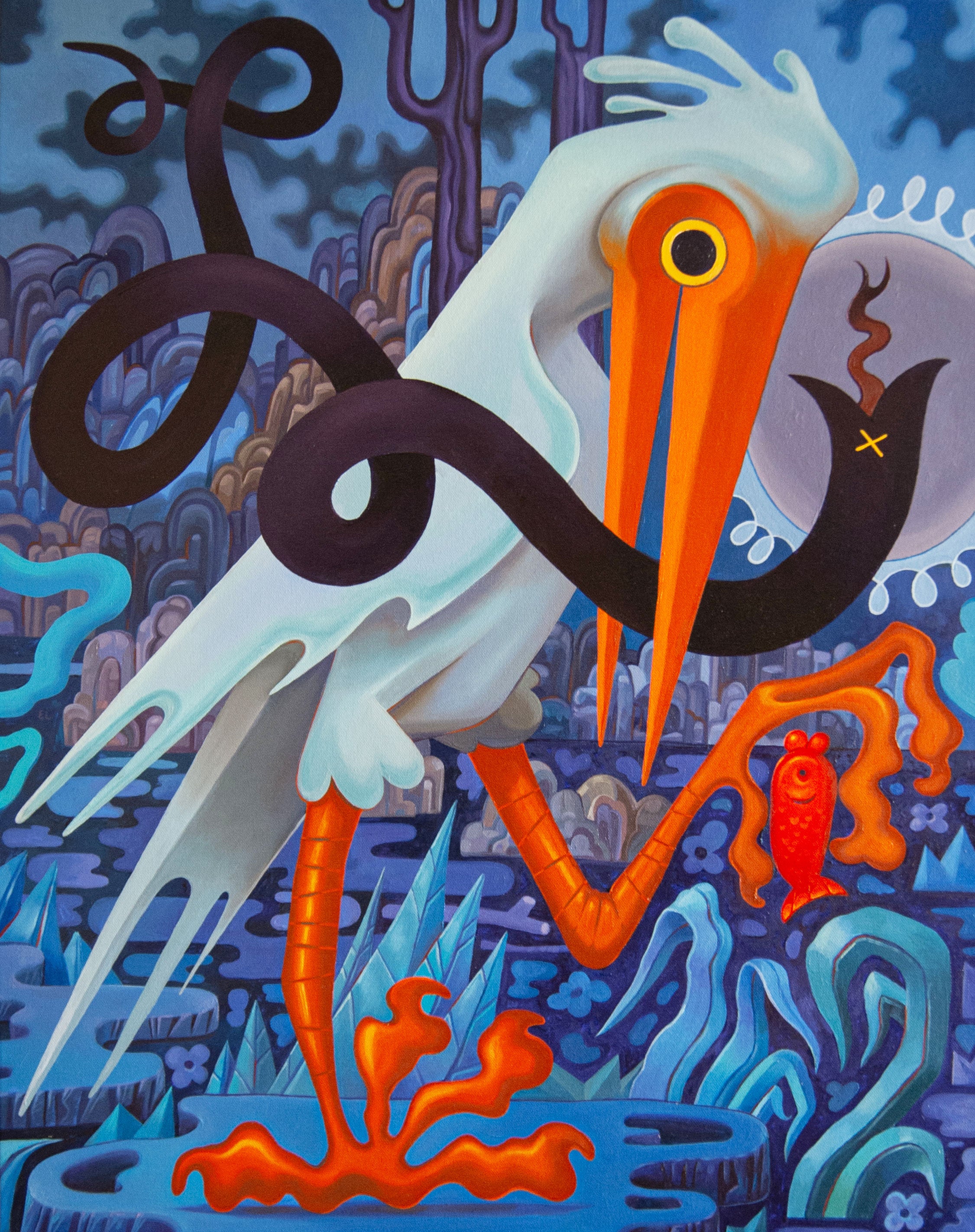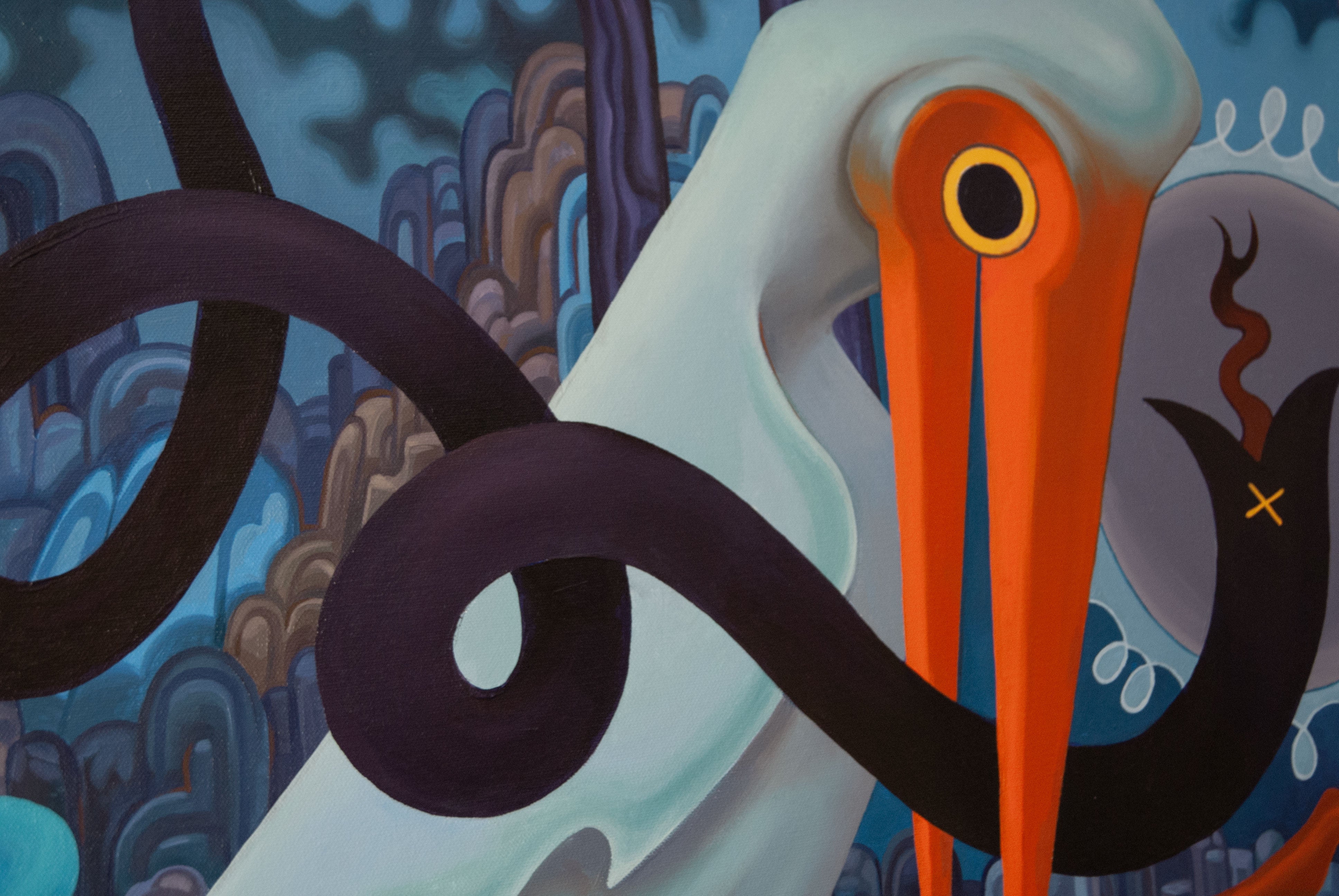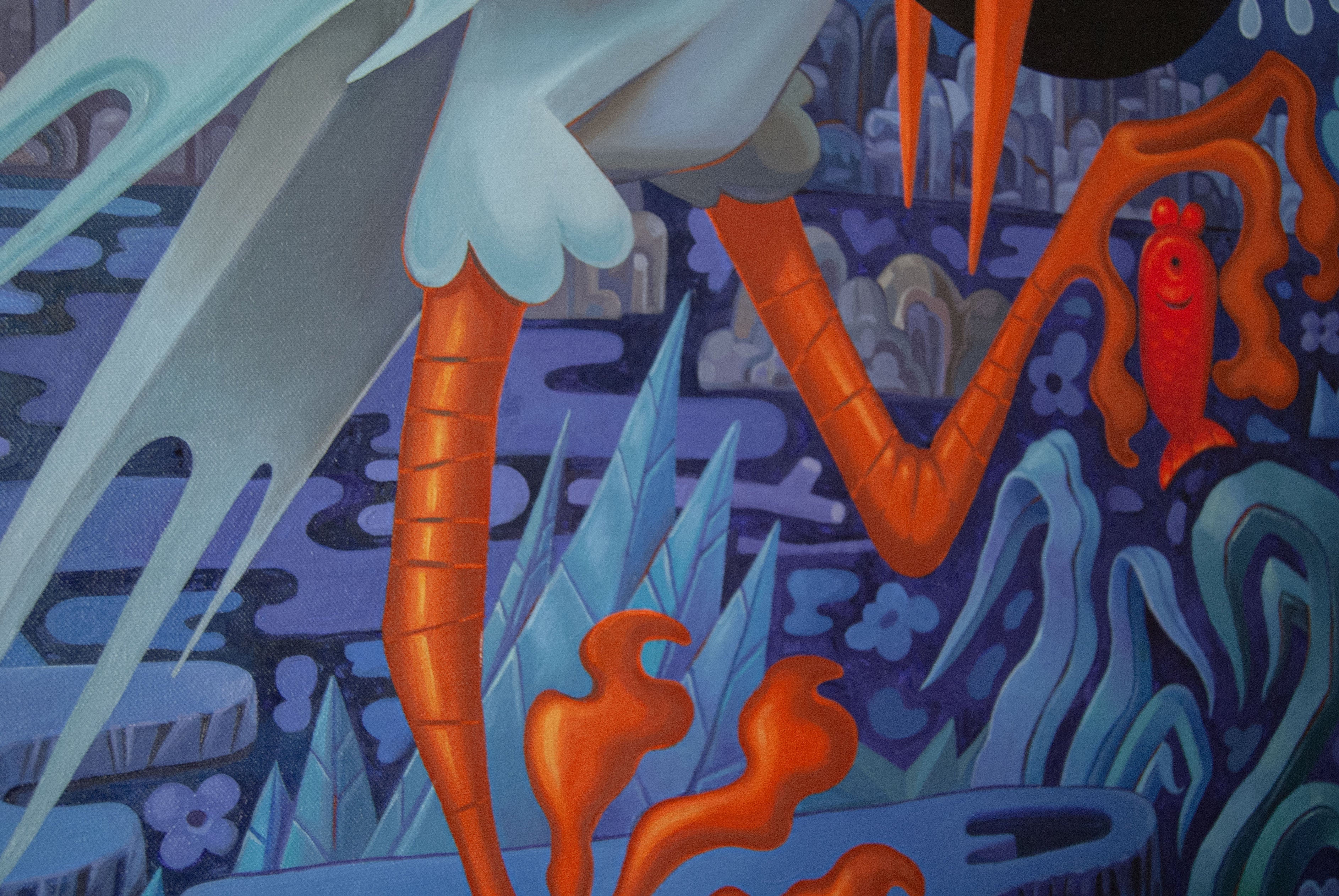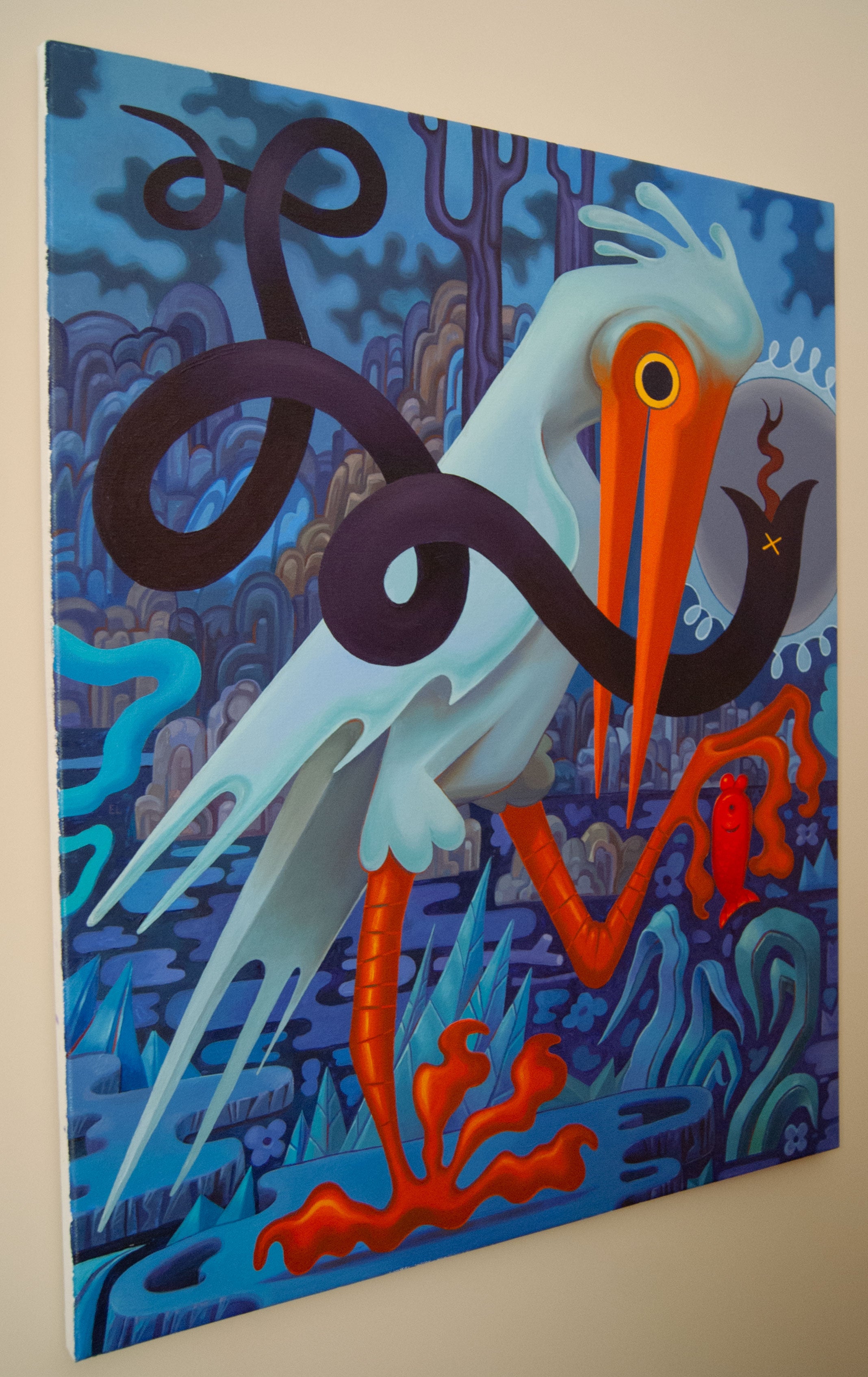 "Study Of A Stork"
Evan Lovejoy
Study Of A Stork
Oil On Canvas
24" x 30"

Free Shipping worldwide.
Evan Lovejoy's artistic journey has always been intertwined with a deep connection to the animal kingdom, a bond fostered from his childhood surrounded by housecats to his adult experiences in zoos, farms, marine biology labs, and veterinarian clinics. This lifelong affinity with wildlife naturally became the focal point of his creative endeavors. As he explored different subject matters in painting, Evan found himself irresistibly drawn to the profound experiences he had with these creatures. However, his intrigue extends beyond mere depiction; he is captivated by the complex ways in which humans have historically perceived and interacted with animals. In his view, animals are often co-opted as vessels for human ideas, stories, and symbols, creating a disconnect between their true nature and the artificial constructs born from human imagination.
Evan's paintings, therefore, do not seek to replicate animals as they exist in the natural world. Instead, he crafts them into artifices, shaped by a kaleidoscope of influences ranging from cartoons and fables to wildlife documentaries and conservation efforts. His work is characterized by stark, acrid colors and animals situated in barren, scarred landscapes, reflecting his conflicted emotions – a blend of awe for the natural world and despair over its anthropogenic degradation. Lovejoy's art poignantly captures our complex, often contradictory relationship with animals, as each creature in his paintings oscillates between realism, cartoonish abstraction, and pop-surrealist expression, mirroring the multifaceted and sometimes paradoxical connections we share with the natural world.
Payment plans are available via Shop Pay (Up to 48 months) or through Supersonic Art directly.
---