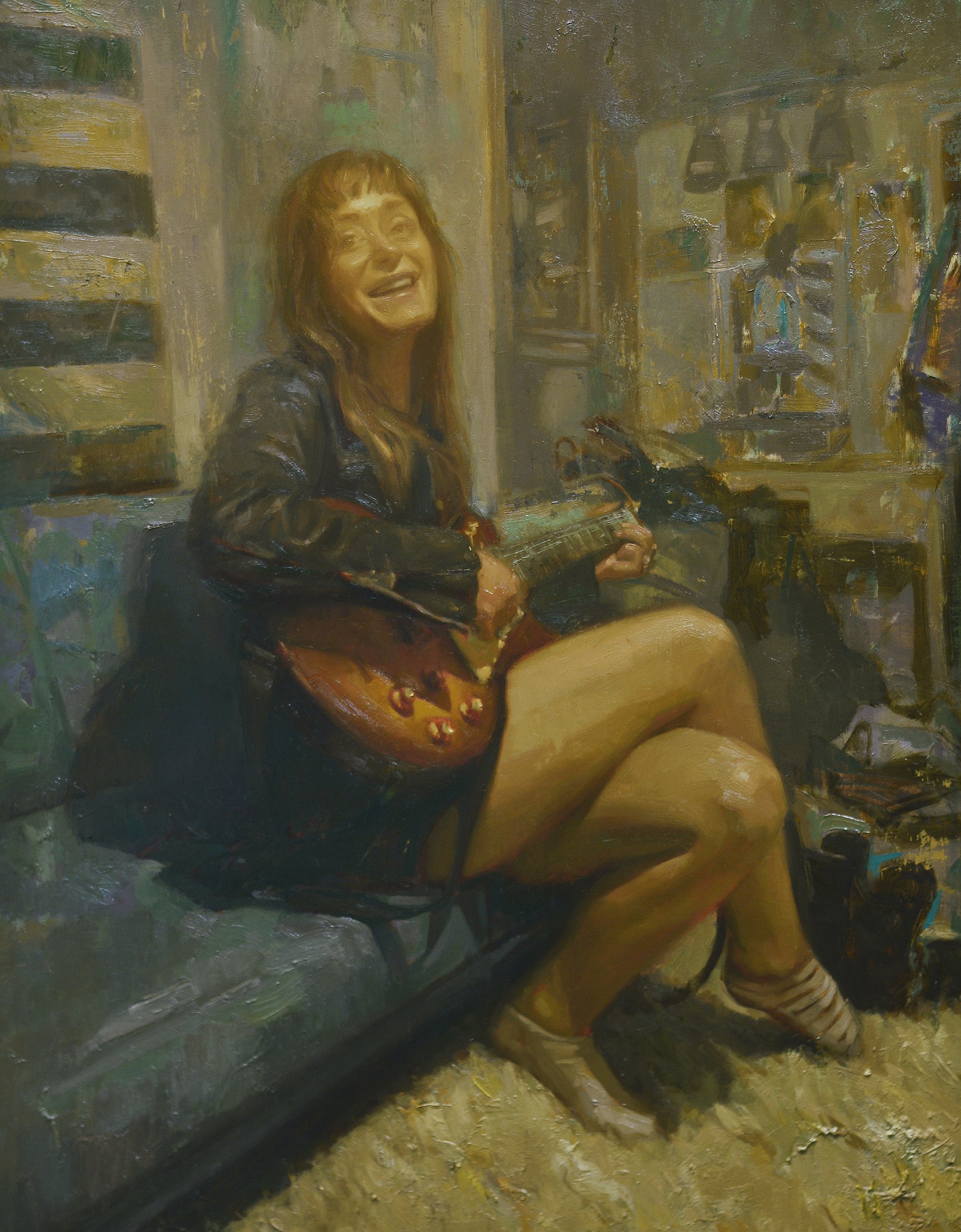 "East Hollywood"
---
Elliot Brown
"East Hollywood"
Oil on Linen
31" x 39"
Free Shipping
Elliot Brown's textured, painterly compositions present a stylized foray into the realm of figurative narrative, meticulously weaving together elements of sensuality and a keen fascination with the aesthetic allure of imperfection. Brown's artistry harnesses potent symbolic resonance, masterfully encapsulating tender vulnerability, raw eroticism, and profound longing that pervade human relationships.
Elliot's paintings often hint at an underlying, esoteric dimension, evoking a sense of secretive enchantment or obscured magic, thereby enriching a visual narrative and subtly unveils a congruent fiction through a succession of evocatively haunting vignettes. Brown's scenes, both captivating and unsettling, seem to emerge from the recesses of a shared, subconscious mythology.
With a delicate balance of intimacy and ambiguity, Brown's creations resonate as personal anecdotes swathed in the ethereal fabric of myth. His works embody a nuanced interplay between the familiar and the enigmatic, inviting viewers to delve into the complex tapestry of human emotions and experiences, framed within a distinctively expressive visual lexicon.