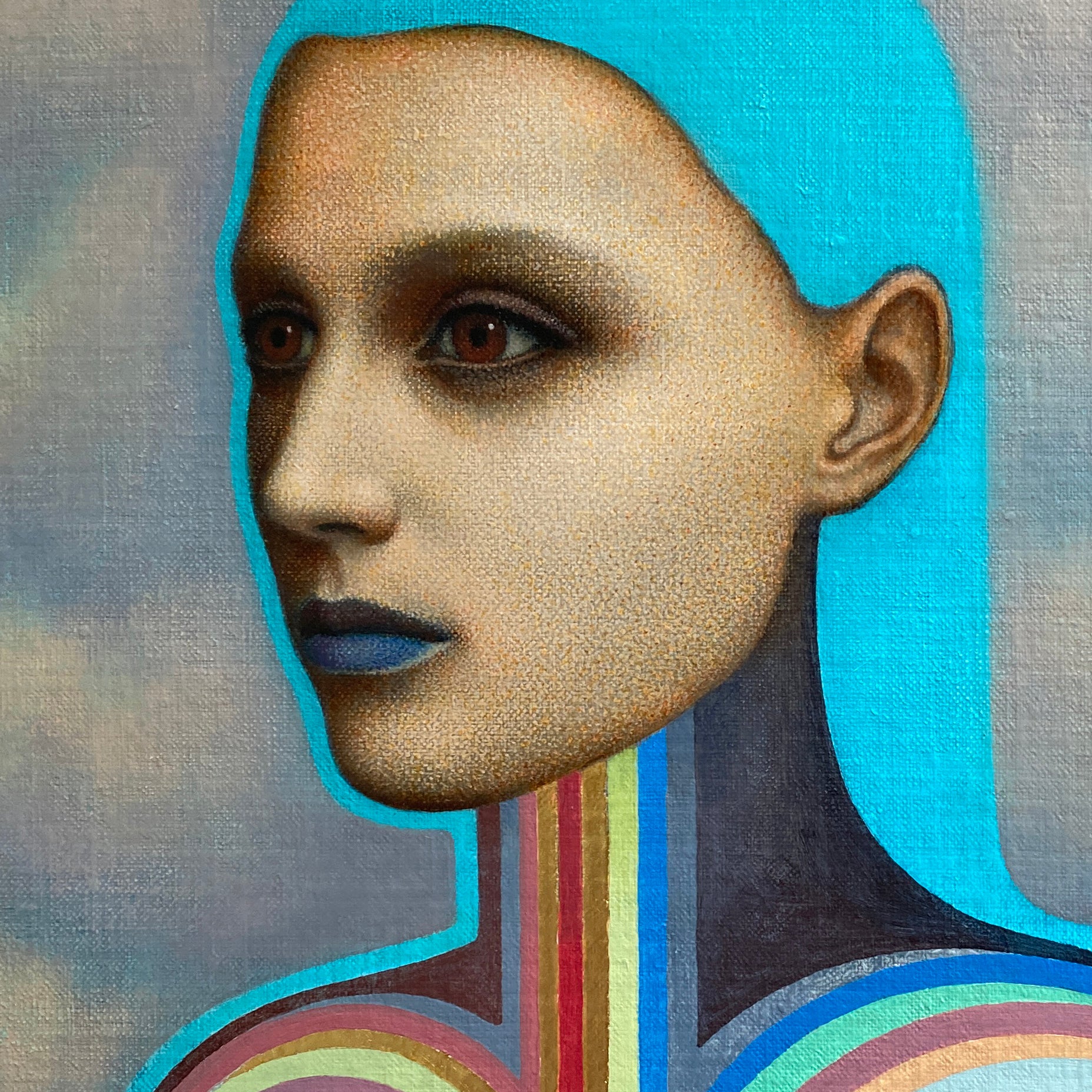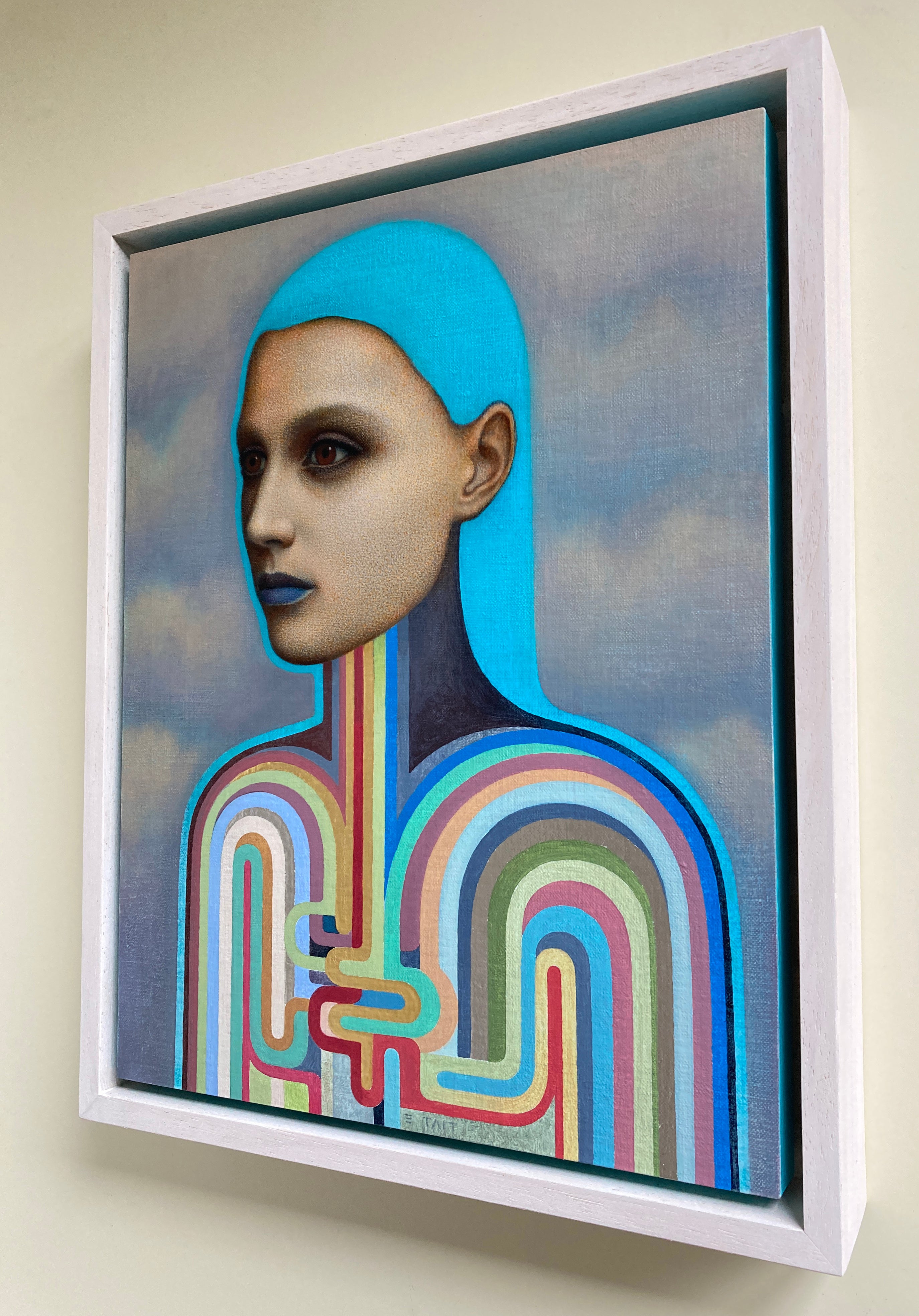 "Dyad"
---
Erlend Tait
"Dyad"
Oil on Linen Panel with Gold & Platinum Leaf
11" x 14"

Free Shipping
Erlend Tait, a distinguished visual artist from Northern Scotland, embarked on his artistic journey at Gray's School of Art, where he specialized in Drawing & Painting, earning his BA Honors in Fine Art in 1996. Following his graduation, Tait relocated to Edinburgh to work at a premier stained glass studio, where he honed his skills in the time-honored techniques of glass painter-staining. This immersion in two distinct yet complementary artistic traditions - oil painting and stained glass - has profoundly influenced Tait's unique artistic practice, characterized by his fusion of portraitures of imagined individuals with intricate patterns and symbolism.
In 2005, Tait made the decision to return to his roots on the Black Isle to focus on drawing and painting. Simultaneously, he founded his own company, focusing on exhibiting and restoring stained glass windows. His creations, spanning drawings, paintings, and stained glass, have garnered international recognition, and he often exhibits and collaborates with his wife, fellow artist Pamela Tait.
Tait's contributions to the art world were recognized in 2020 when he was elected a Professional Member of the Society of Scottish Artists. In addition to his artistic pursuits, Tait's creative energy found an outlet in music during his time in Edinburgh, where he played guitar for bands The Butch Numbers, and RAAR.