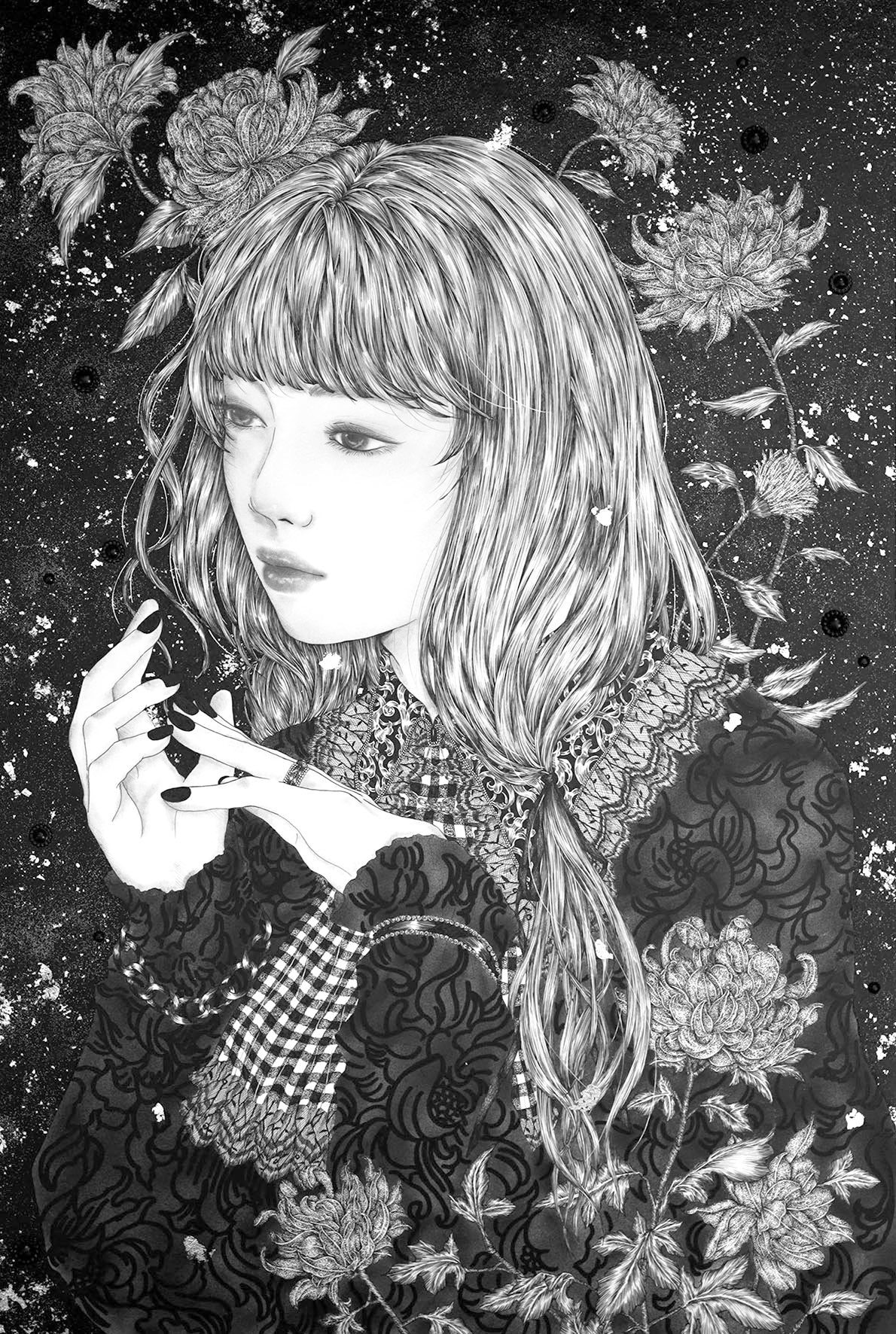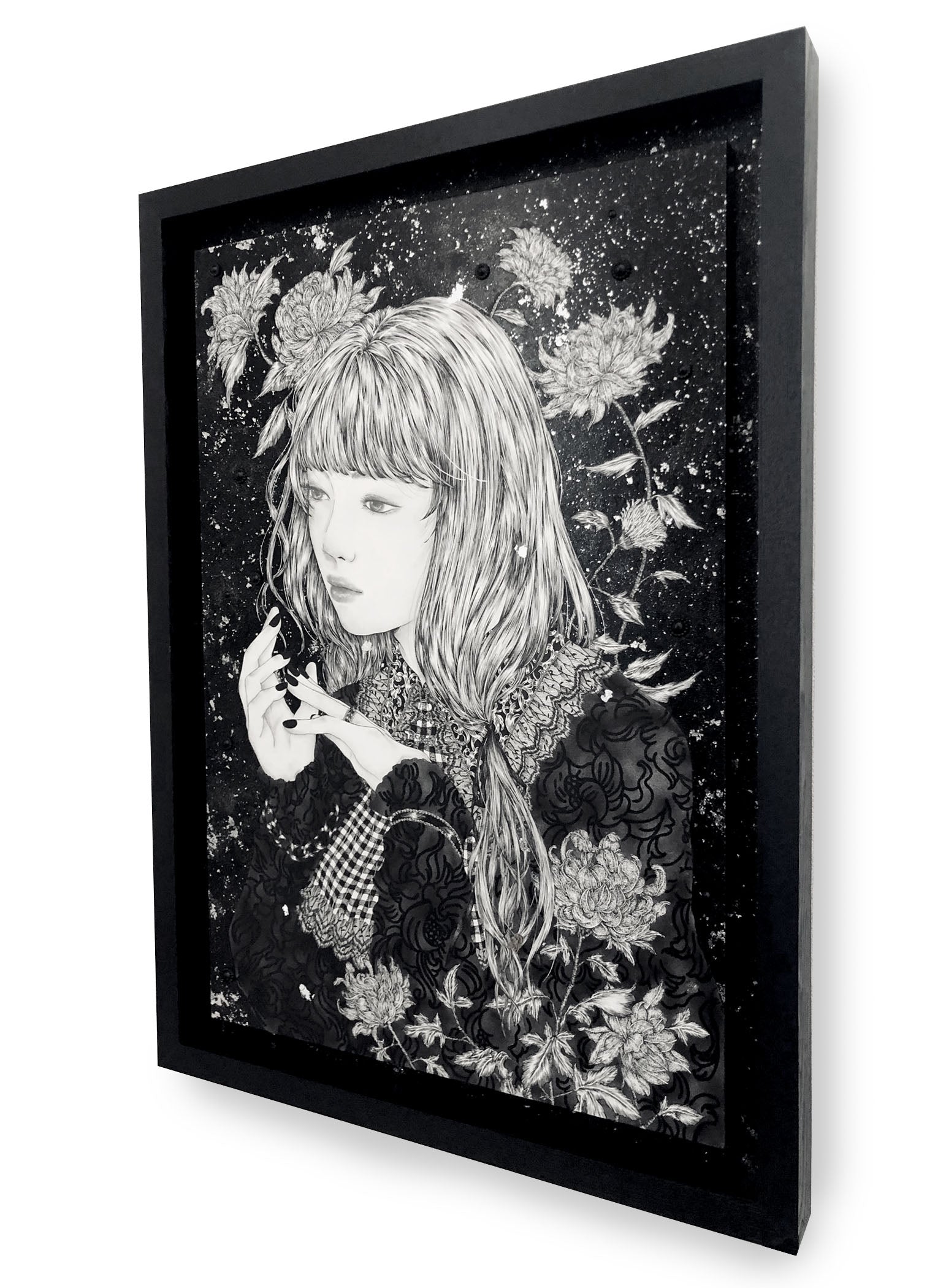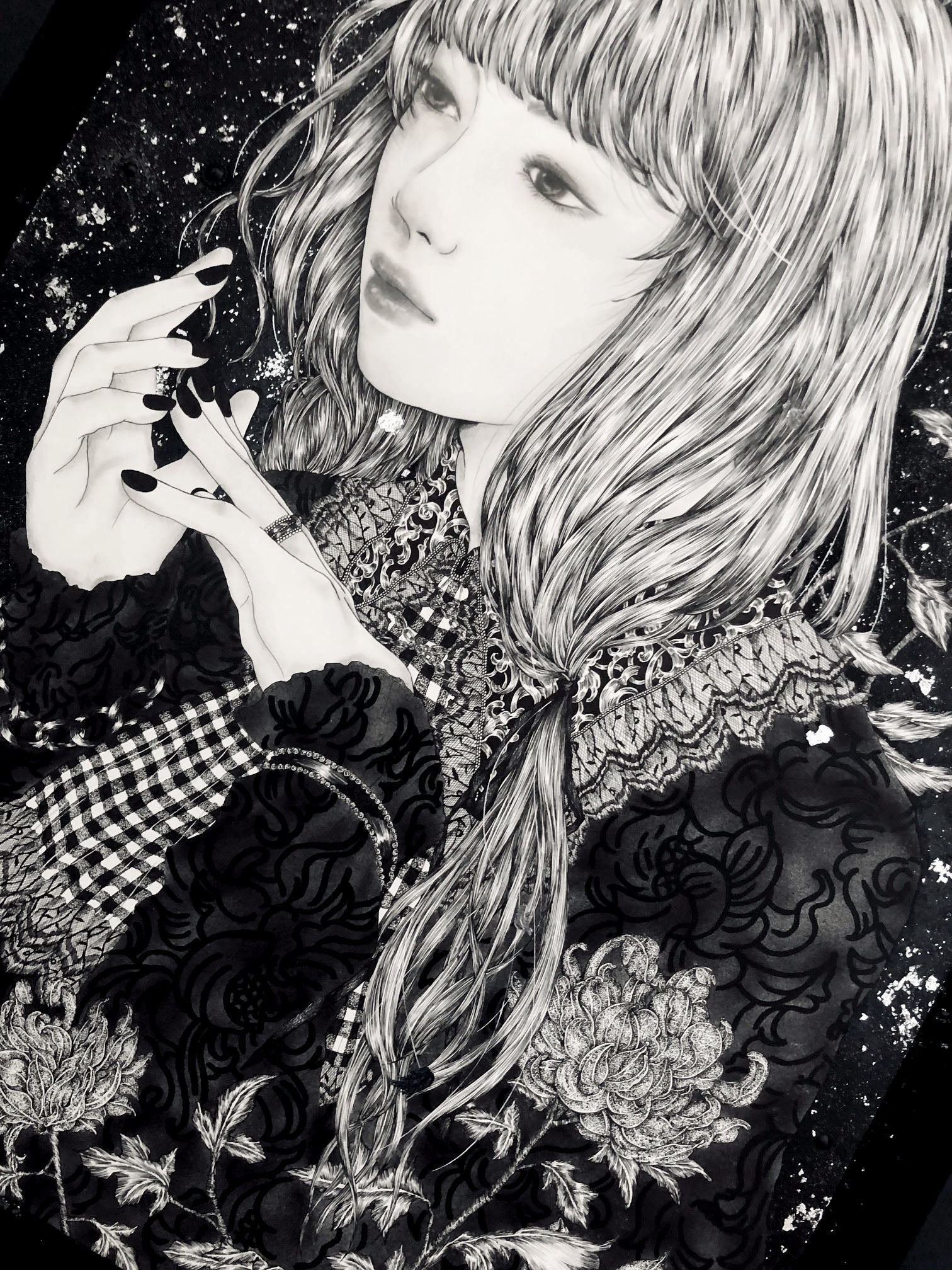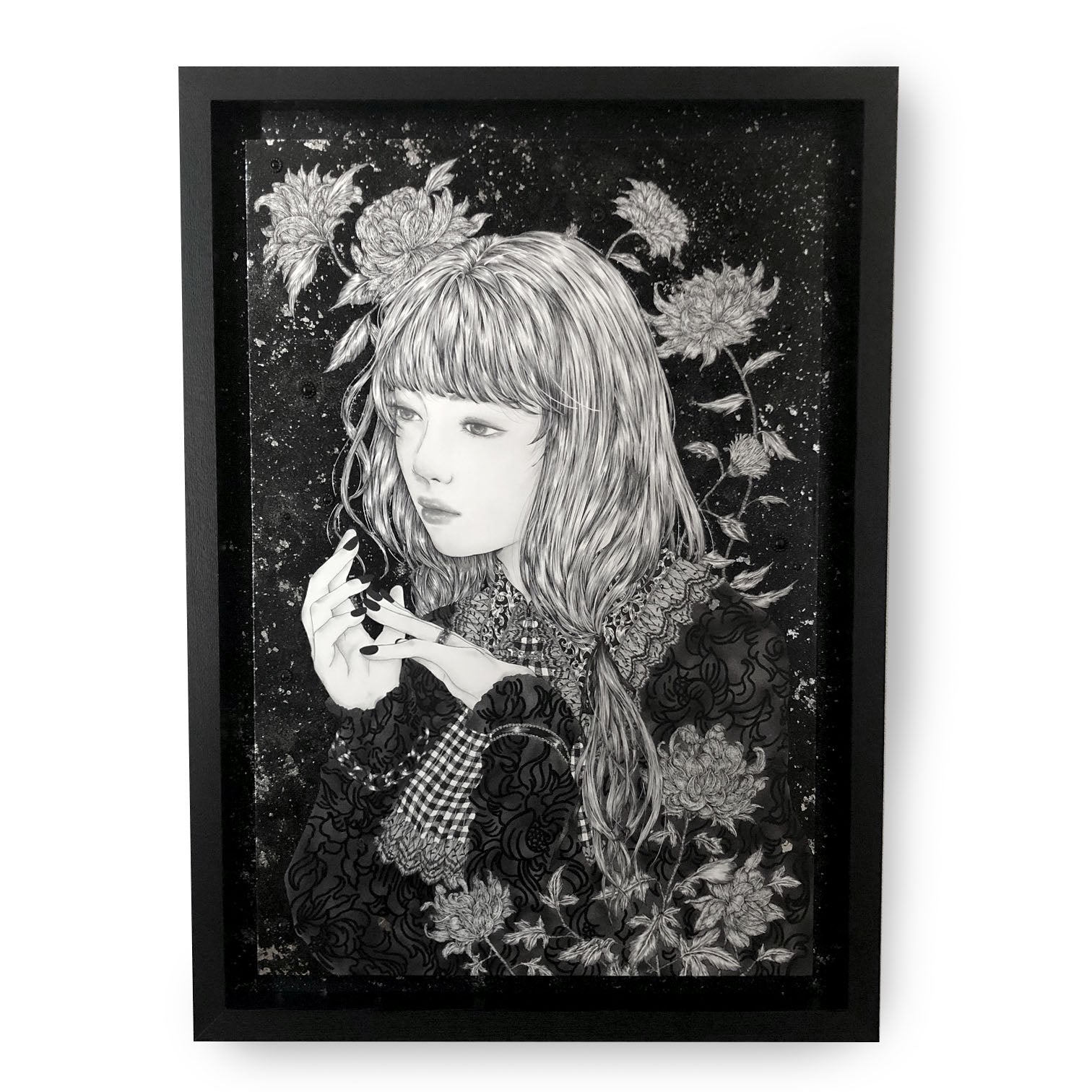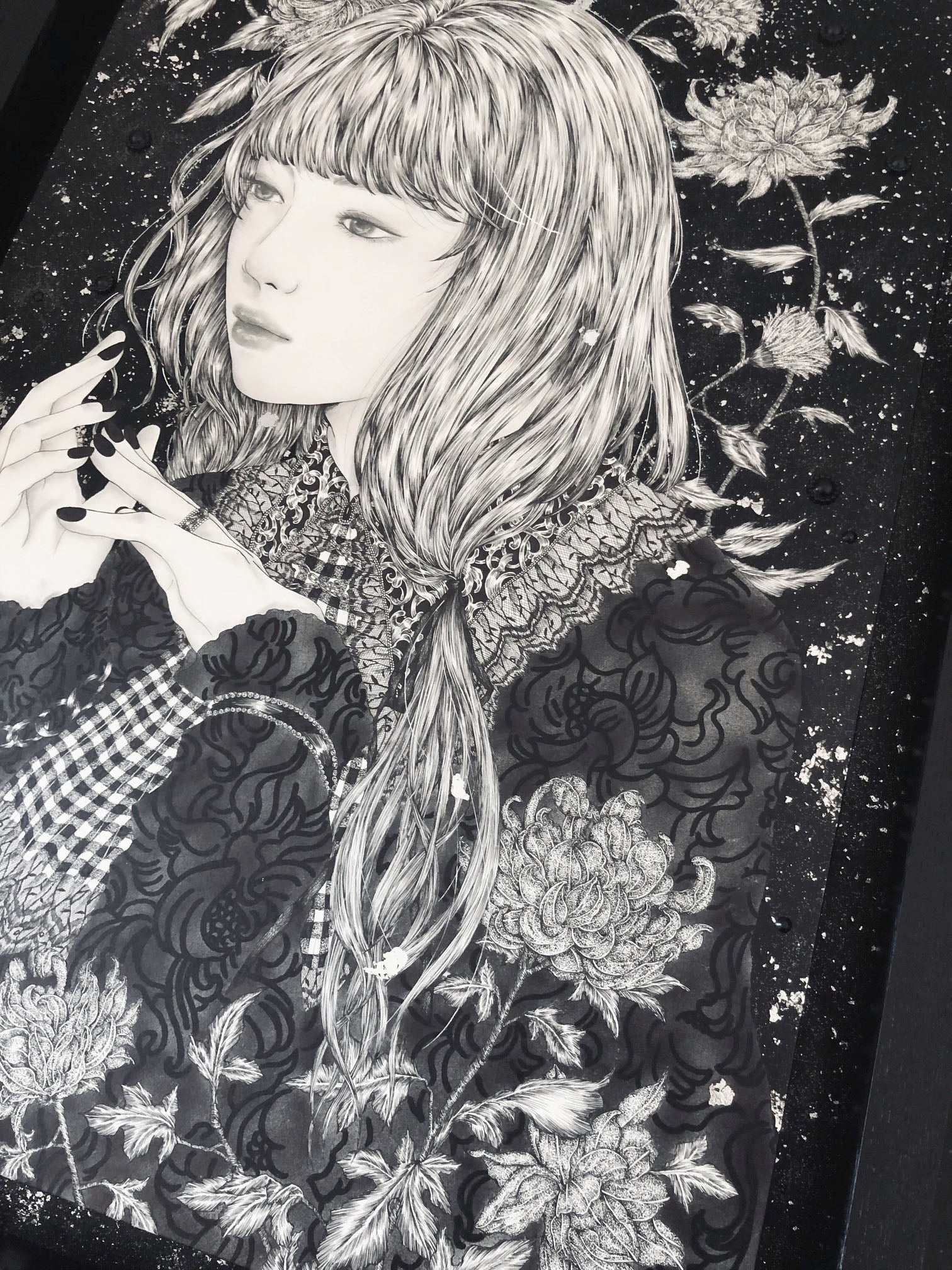 "Drought in My Spirit"
Elly Kawaguchi
"Drought in My Spirit"
Pen, Pencil, Foil, Mixed Media on Watercolor paper mounted on Wooden Panel
16" x 24"
Free Shipping
Elly Kawaguchi, born in Aomori, Japan in 1990, has experienced a creative journey that has guided her through a variety of artistic endeavors. Initially immersing herself in Tokyo's vibrant fashion scene as a designer, Kawaguchi eventually transitioned into the realm of fine art, embracing her unique artistic vision and sensibilities.
Kawaguchi's intricate artworks skillfully capture the essence of her subjects, which include human figures, landscapes, and animals. Utilizing high-tech pens and traditional graphite pencils as her primary mediums, she meticulously renders each piece with remarkable attention to detail, imbuing her creations with a distinctive visual language that speaks to her keen observation and profound understanding of her subjects.
As an artist, Kawaguchi draws from her multifaceted experiences in both fashion and art to inform her work, synthesizing her passion for visual storytelling and her innate ability to convey the subtleties of her subjects. Her oeuvre serves as a testament to her talent and dedication, continually evolving and expanding as she explores new artistic horizons.
---