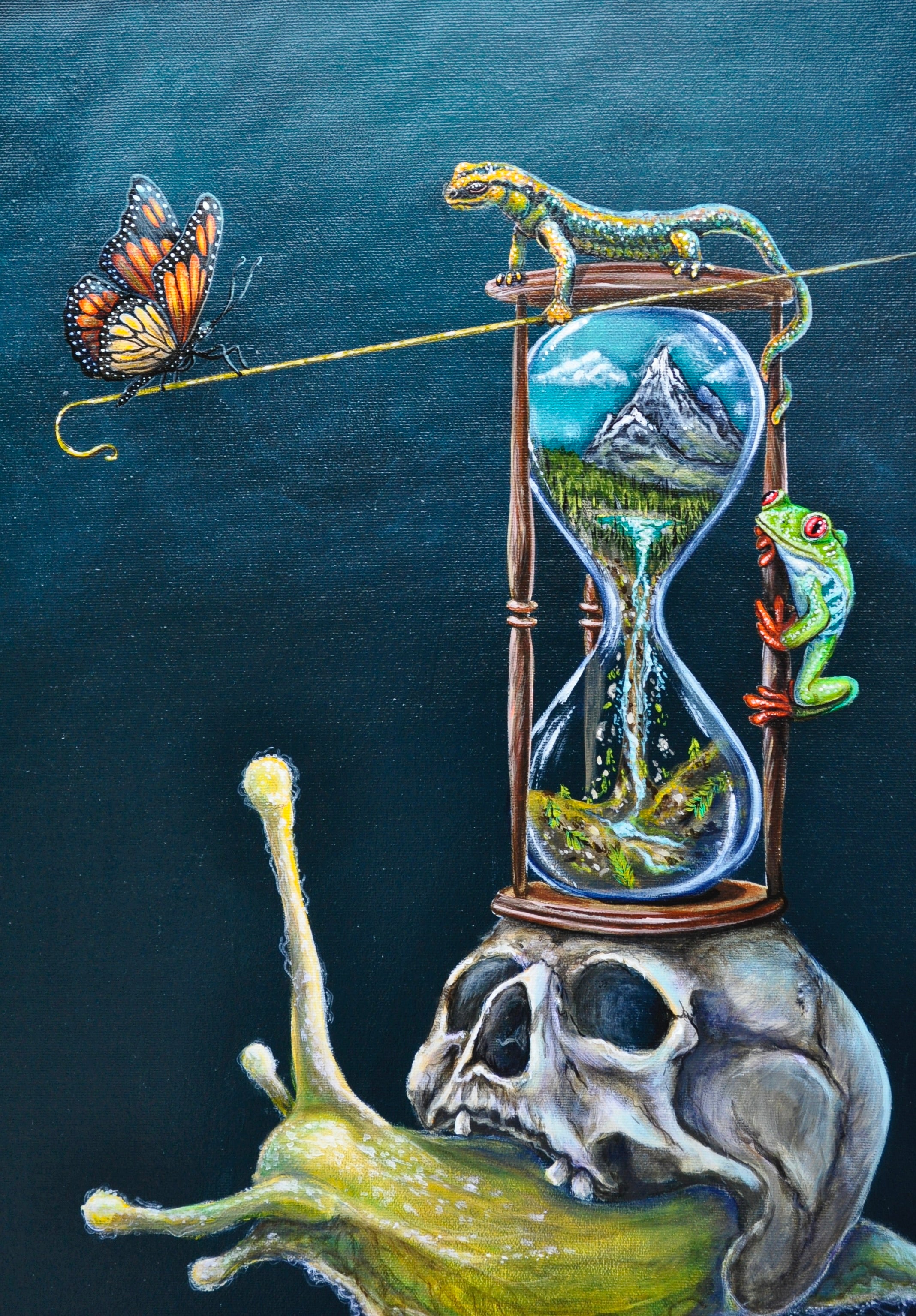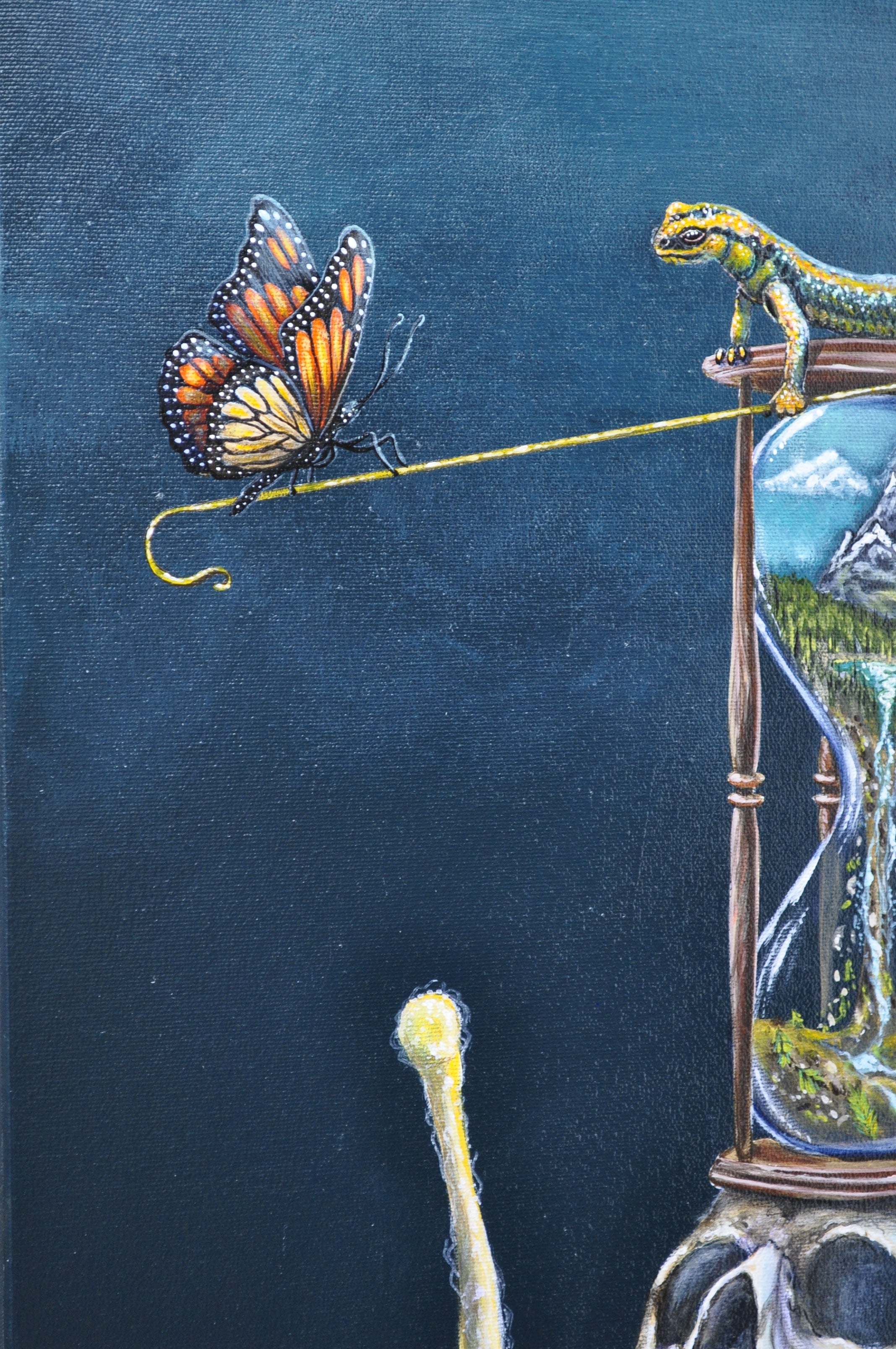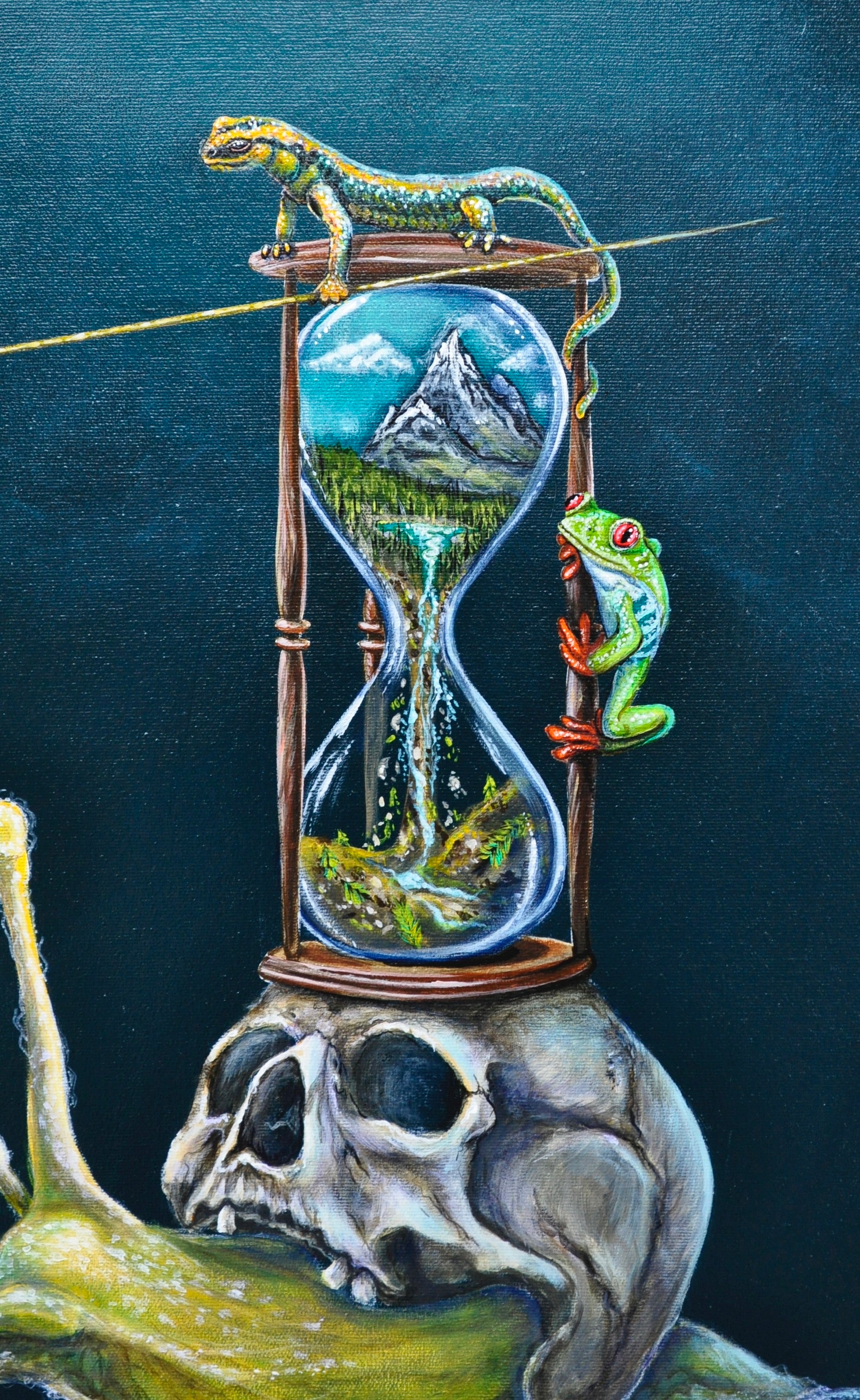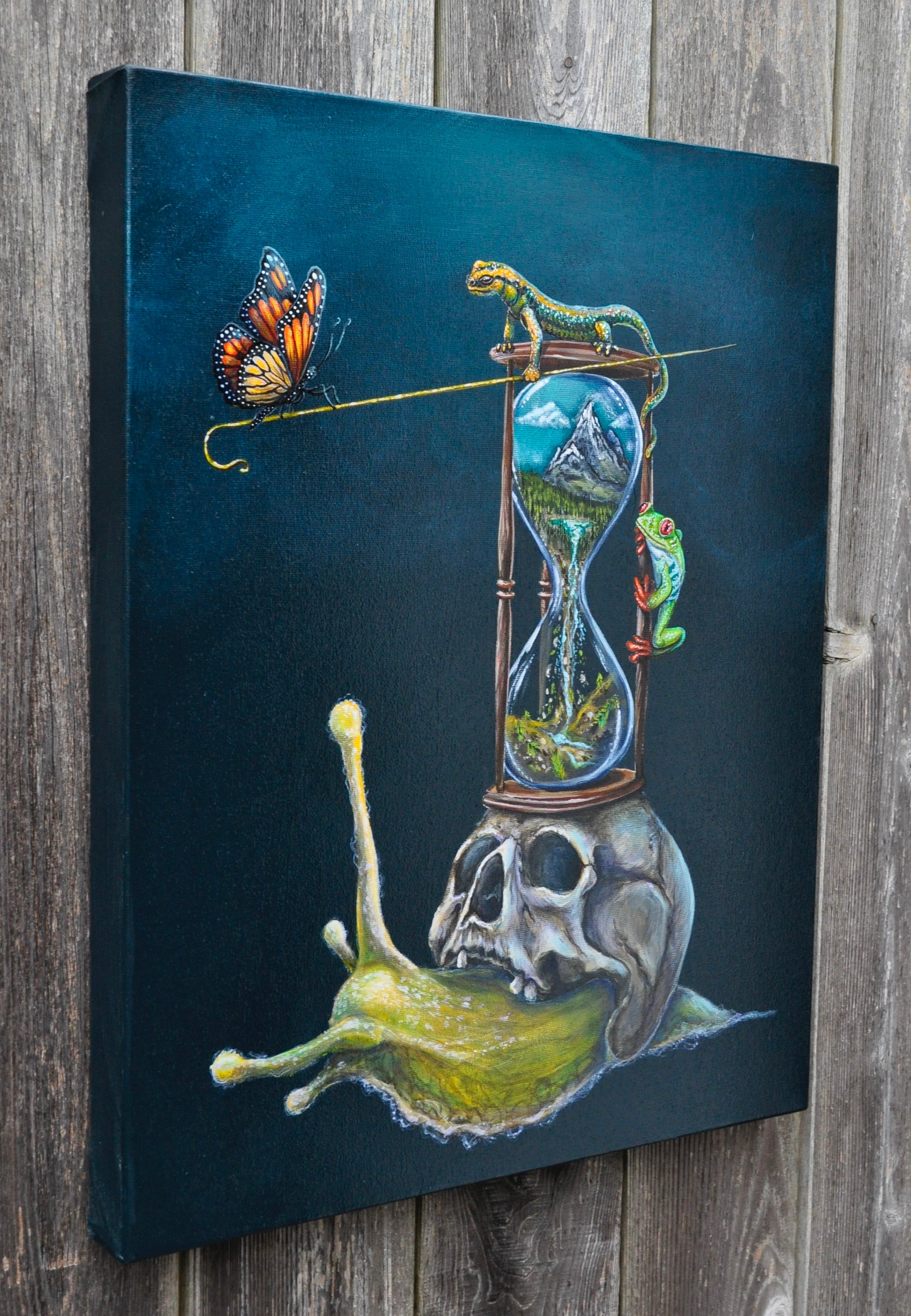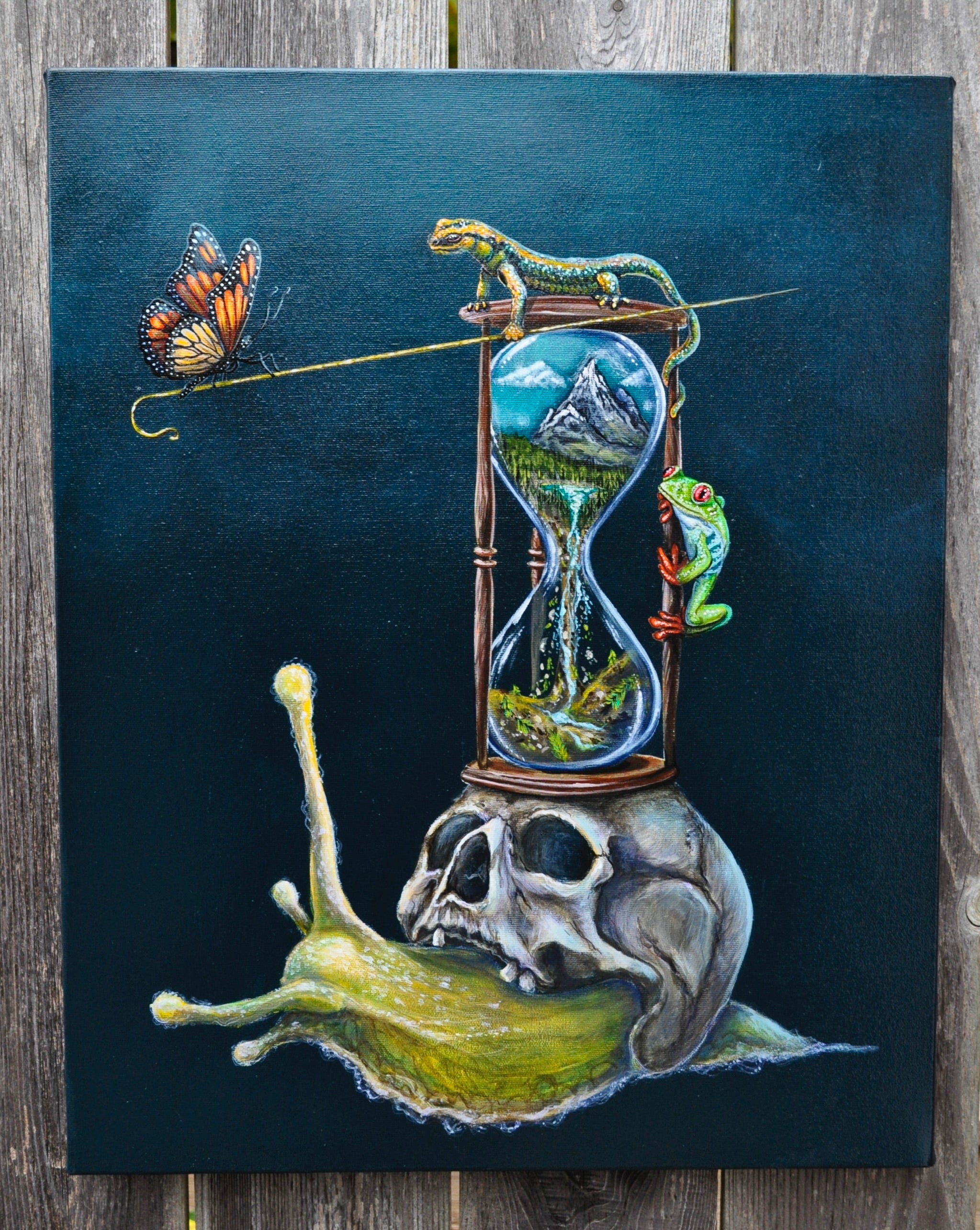 "Prophets"
Drew Mosley
Prophets
Acrylic on Canvas
16" x 20"

Free Shipping worldwide.
Drew Mosley's art is a captivating fusion of fantasy and reality, drawing inspiration from diverse fields like natural history, mycology, and the study of ancient cultures and societal shifts. His paintings, reminiscent of the Dutch Renaissance style, address urgent modern issues such as environmental degradation, consumer excess, and the pitfalls of capitalism. Mosley's canvases depict allegorical narratives that critique our notions of wealth and status while advocating for empathy, community, and a deeper connection with nature, reflecting his vision for a more environmentally and socially conscious world.
Residing in Ottawa, Mosley dedicates himself to a rigorous studio practice while also engaging in carpentry and woodworking in the Ottawa Valley, showcasing his versatility as both an artist and a craftsman. This blend of artistic creation and practical skill underscores his unique approach to both his art and life.
Payment plans are available via Shop Pay (Up to 48 months) or through Supersonic Art directly.
---