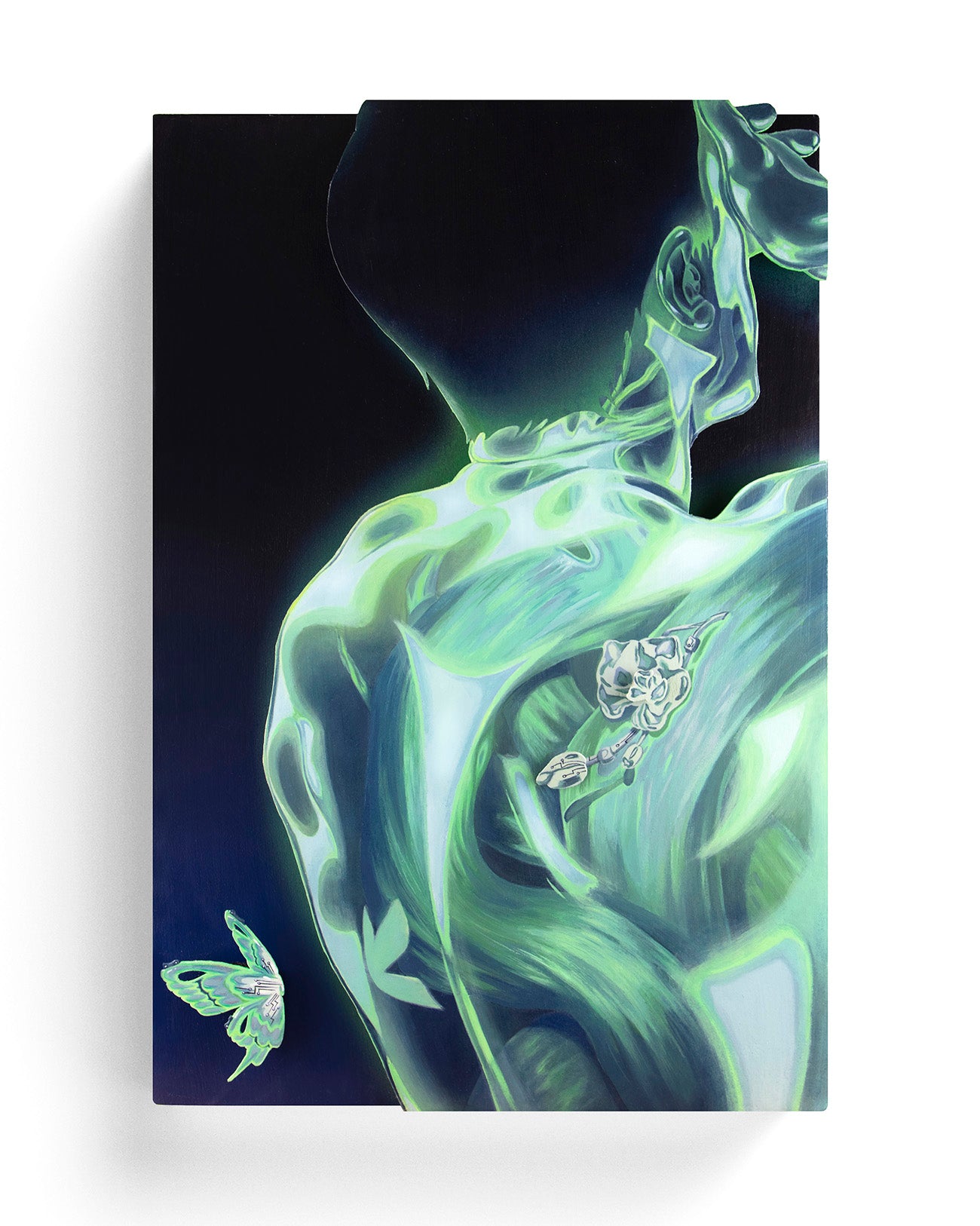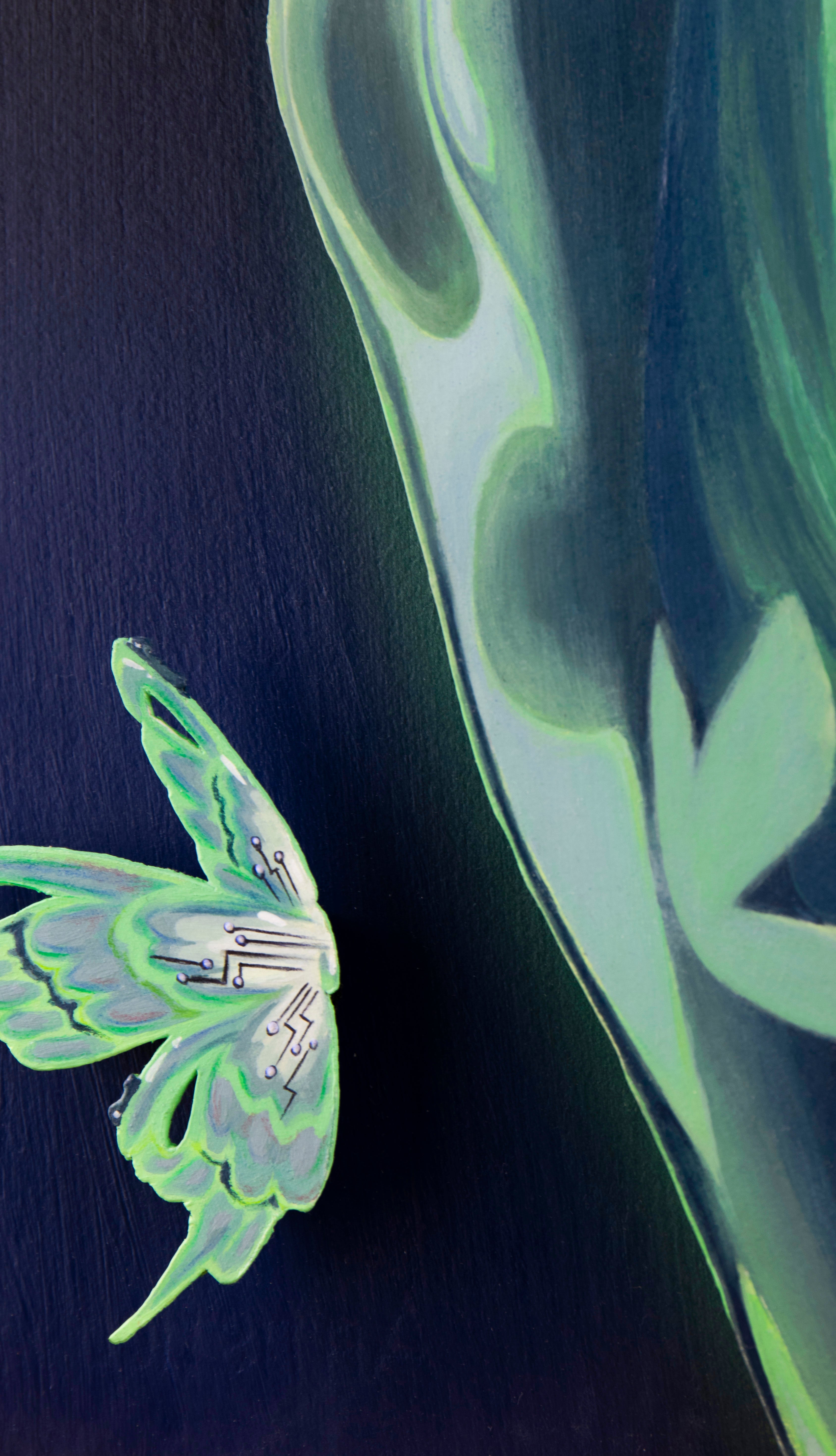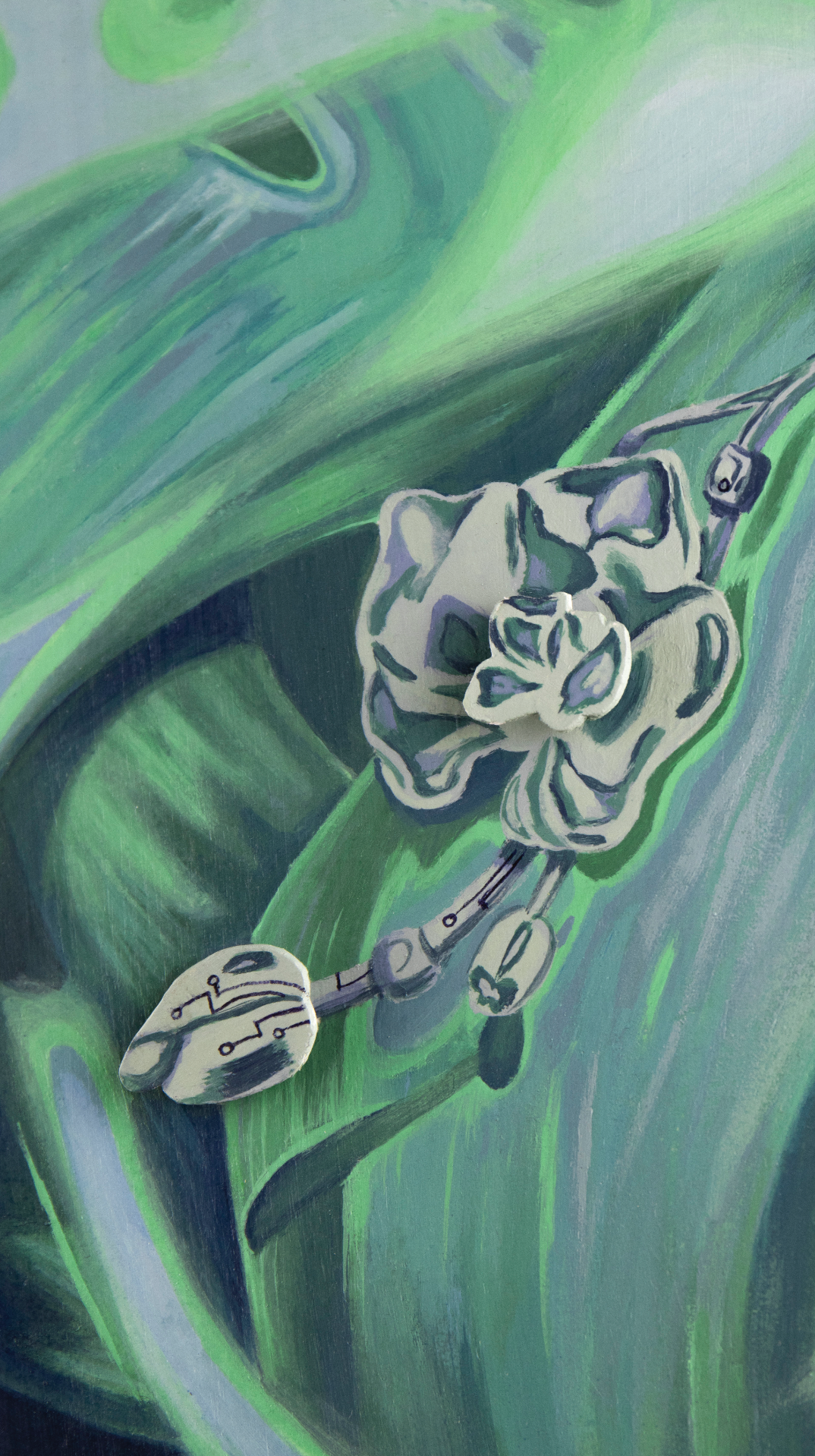 "Dream of Butterfly"
---
"Dream of Butterfly"

Danzhu Hu

Acrylic on Layered Papers

15" x 22"

Please Note: You will be invoiced separately for shipping after purchasing this artwork.
Painting ships from New Jersey, United States.
Questions?  Please email shop@supersonicart.com
Danzhu Hu is an award-winning visual storyteller, currently specializing in illustration and fine art painting. After graduating with a B.E. degree, she received her master's degree at the Fashion Institute of Technology, MFA Illustration program.
Hu builds her visual language by collecting aesthetic cues from nature's organic shapes, Art Nouveau ornaments, atmospheric cinematography, and beyond. And her work is whimsically melancholic with a touch of surrealism, where loose lines and vibrant colors prevail.
Hu loves exploring the infinite possibilities of visual storytelling by experimenting with different media. For her, it's all about playfulness. Hu's professional practice is always somewhat personal and intimate; she approaches complex topics with tender curiosity, starting by searching for the emotional anchor that she resonates with. Then she will retell the story as if it's one of her own. Thus, her work often feels emotionally charged. Through her practice, Hu wishes to create a visual world where the most cryptic, subtle, and complicated emotions can be captured, translated, and cherished.