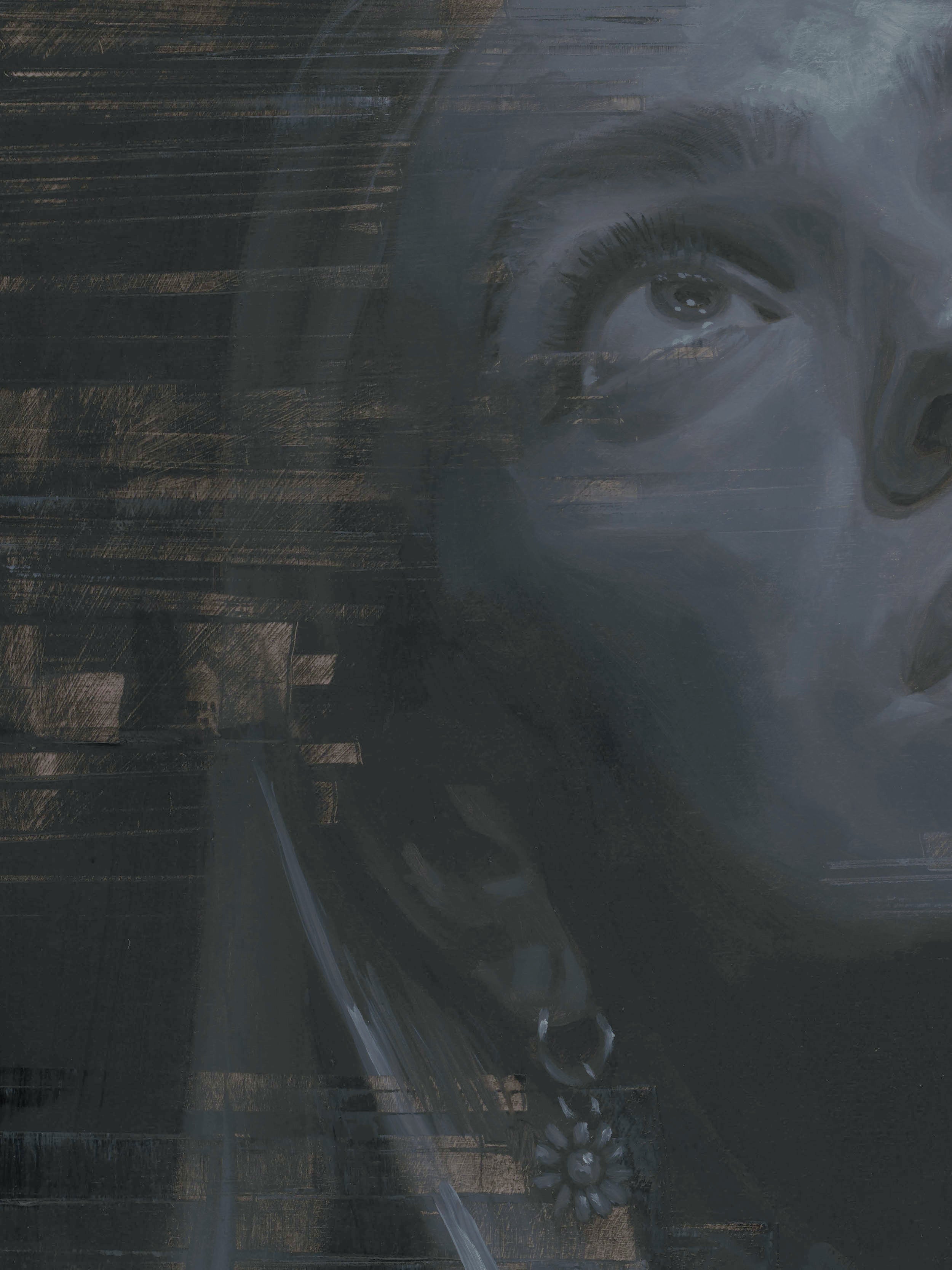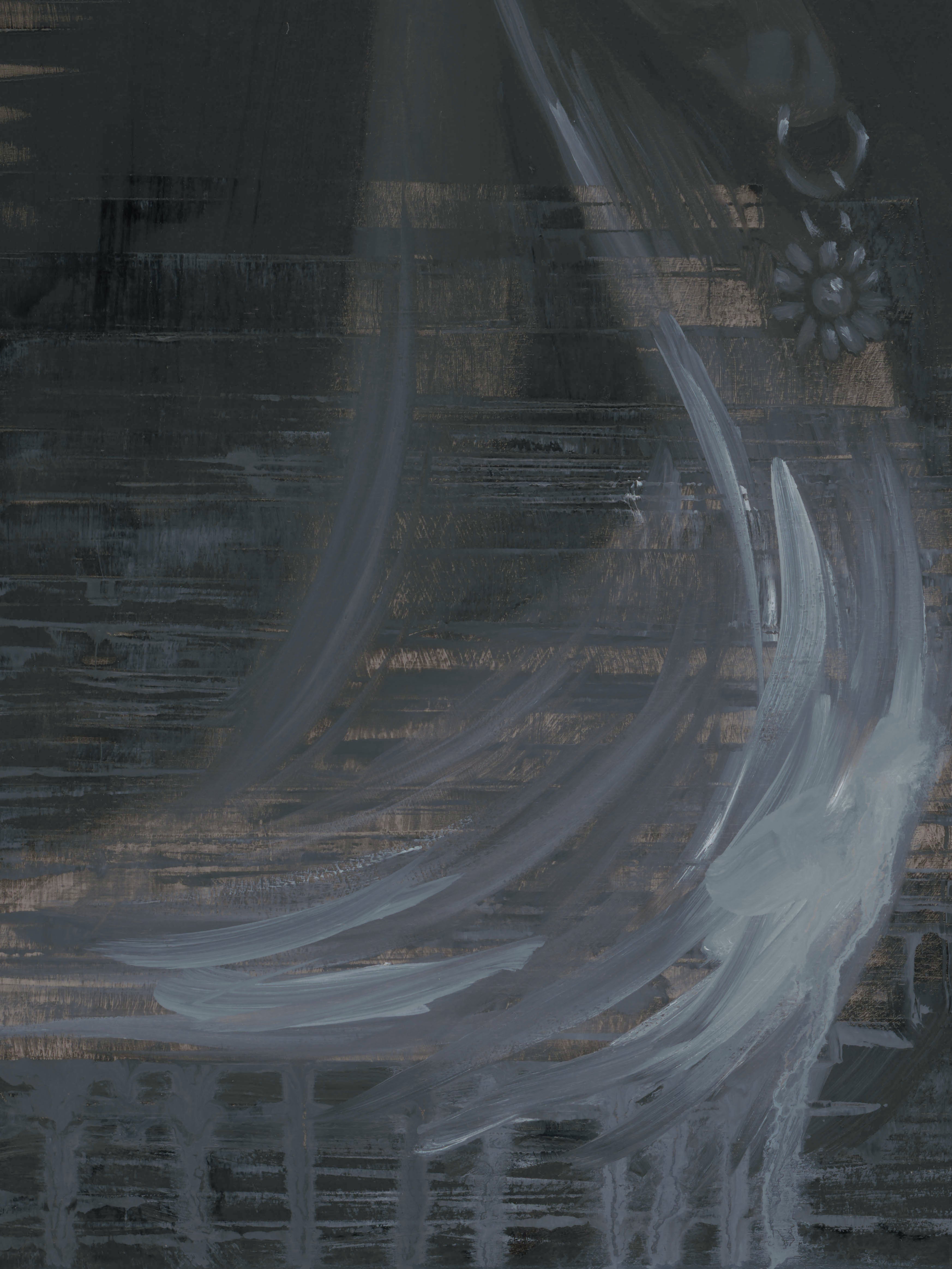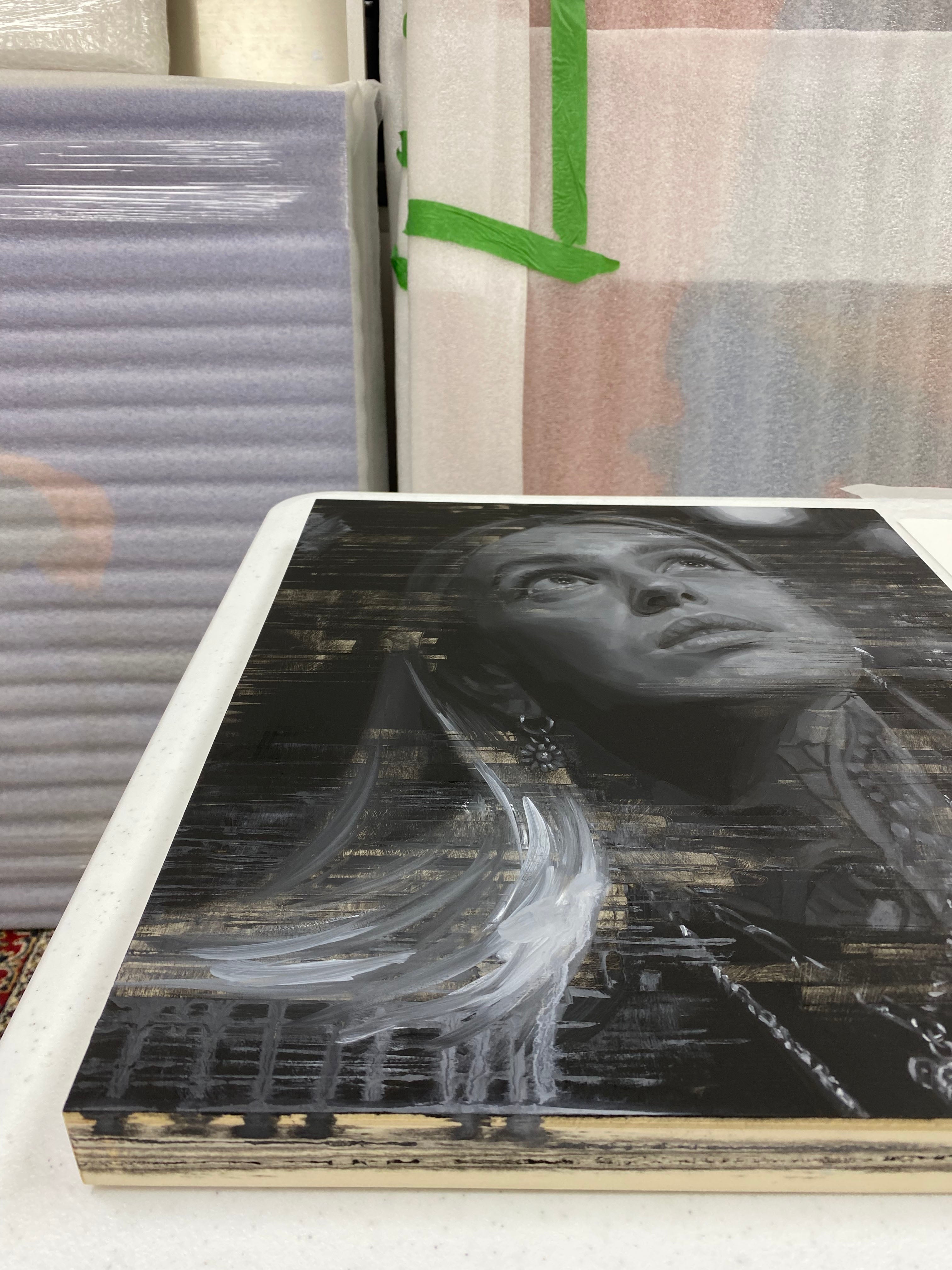 "Conflicted Interests"
Ant Carver
"Conflicted Interests"
Oil on Panel
14" x 17"
Free Shipping
Born in 1991, Ant Carver pursued his Fine Art degree at the prestigious Oxford Brookes University before establishing his creative space in the vibrant Whitechapel area of London. As a visionary figurative painter, Carver skillfully fuses time-honored oil painting techniques with a fresh, contemporary flair by utilizing aluminum panels as his unique canvas. His captivating artwork weaves together photorealistic elements with abstract brushstrokes and sketched details, evoking a sense of intrigue and depth. Drawing from his personal life experiences, Carver's recent pieces poignantly delve into themes of grief and loss. Through the masterful interplay of colorful or monochromatic figures and evocative symbolism, he encourages introspection on human relationships, emotional connections, and the delicate nature of life itself. Carver's artistic journey began with a fervent passion for street art and graffiti, which continues to inspire and inform his innovative approach.
---