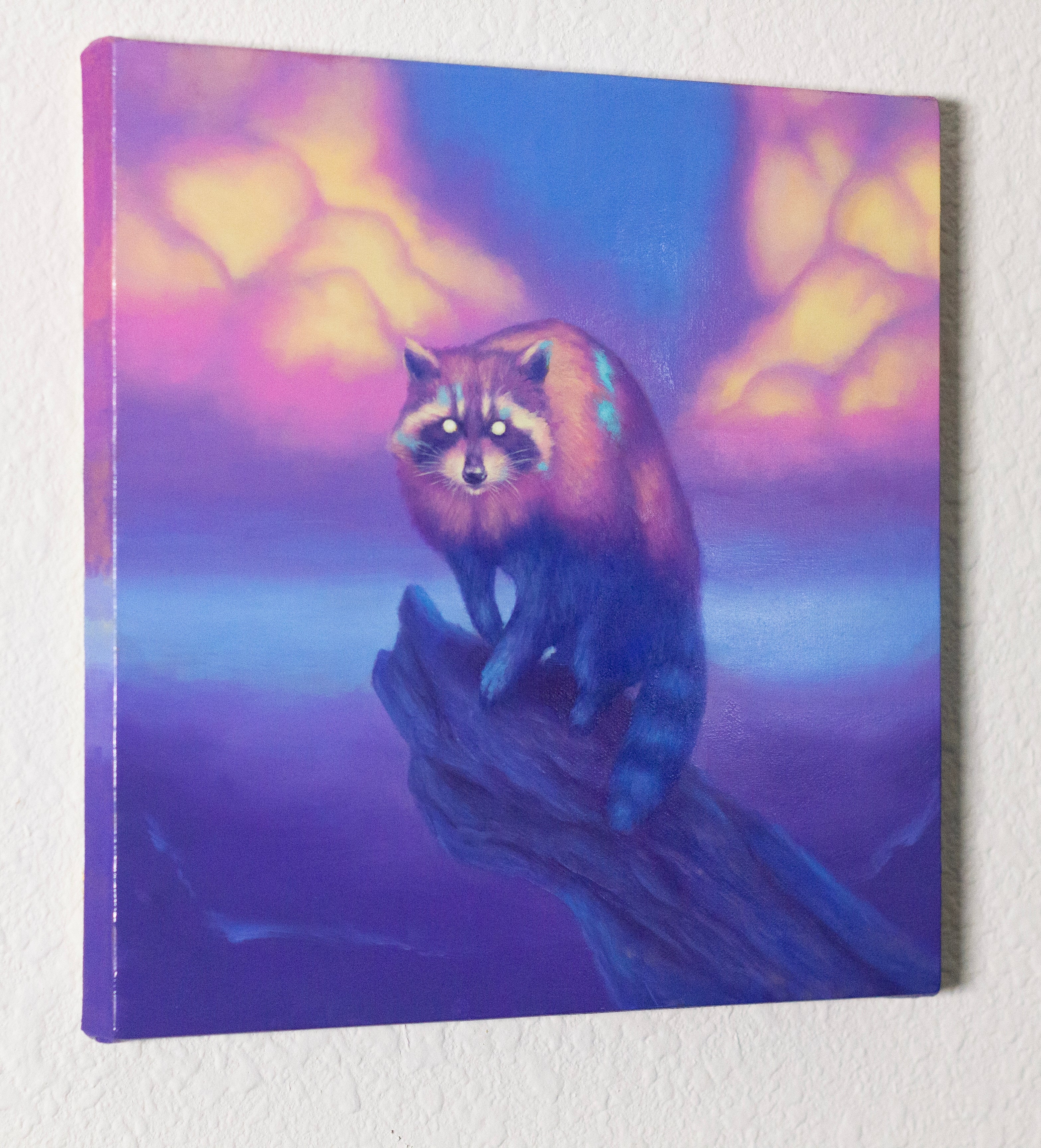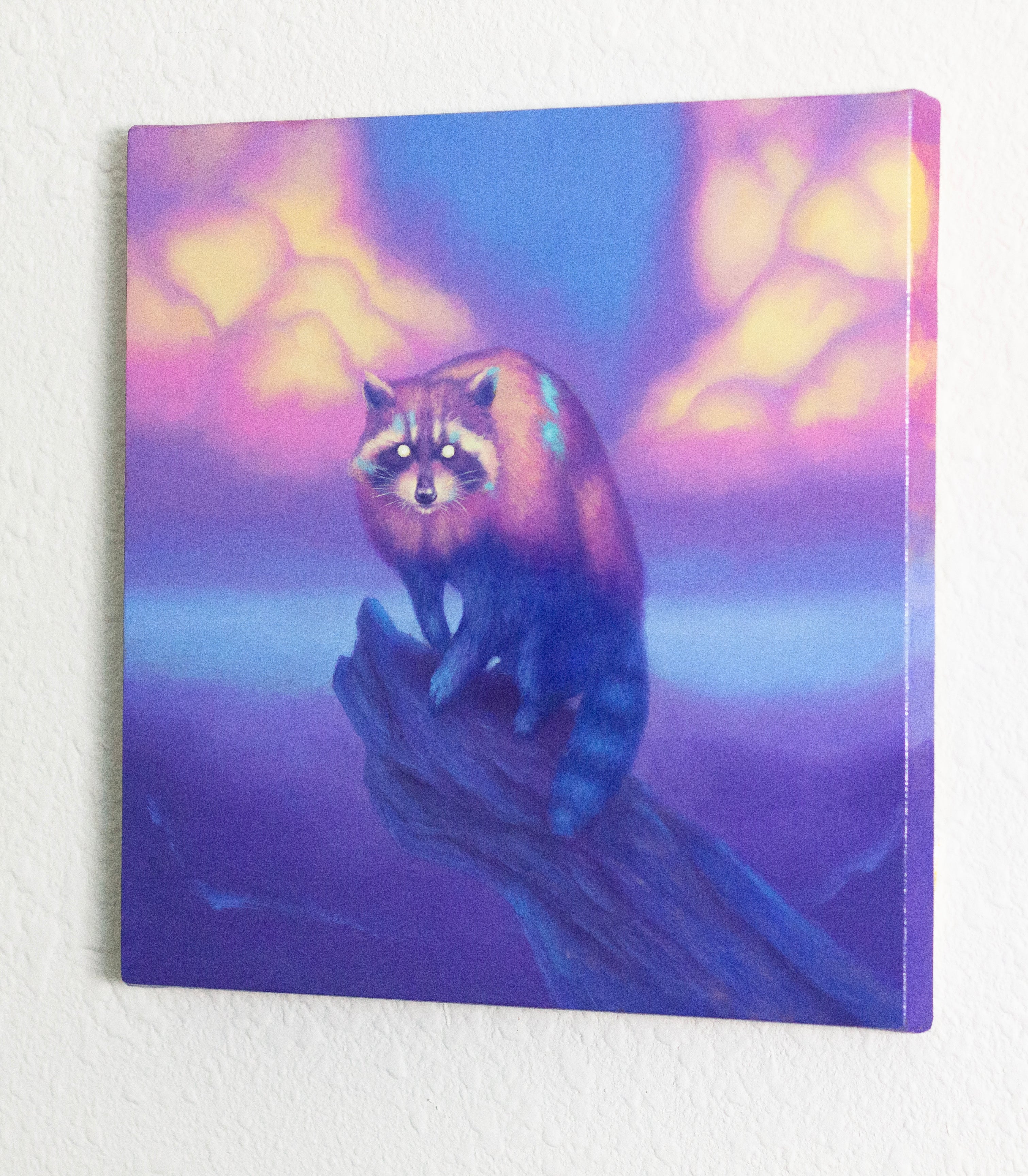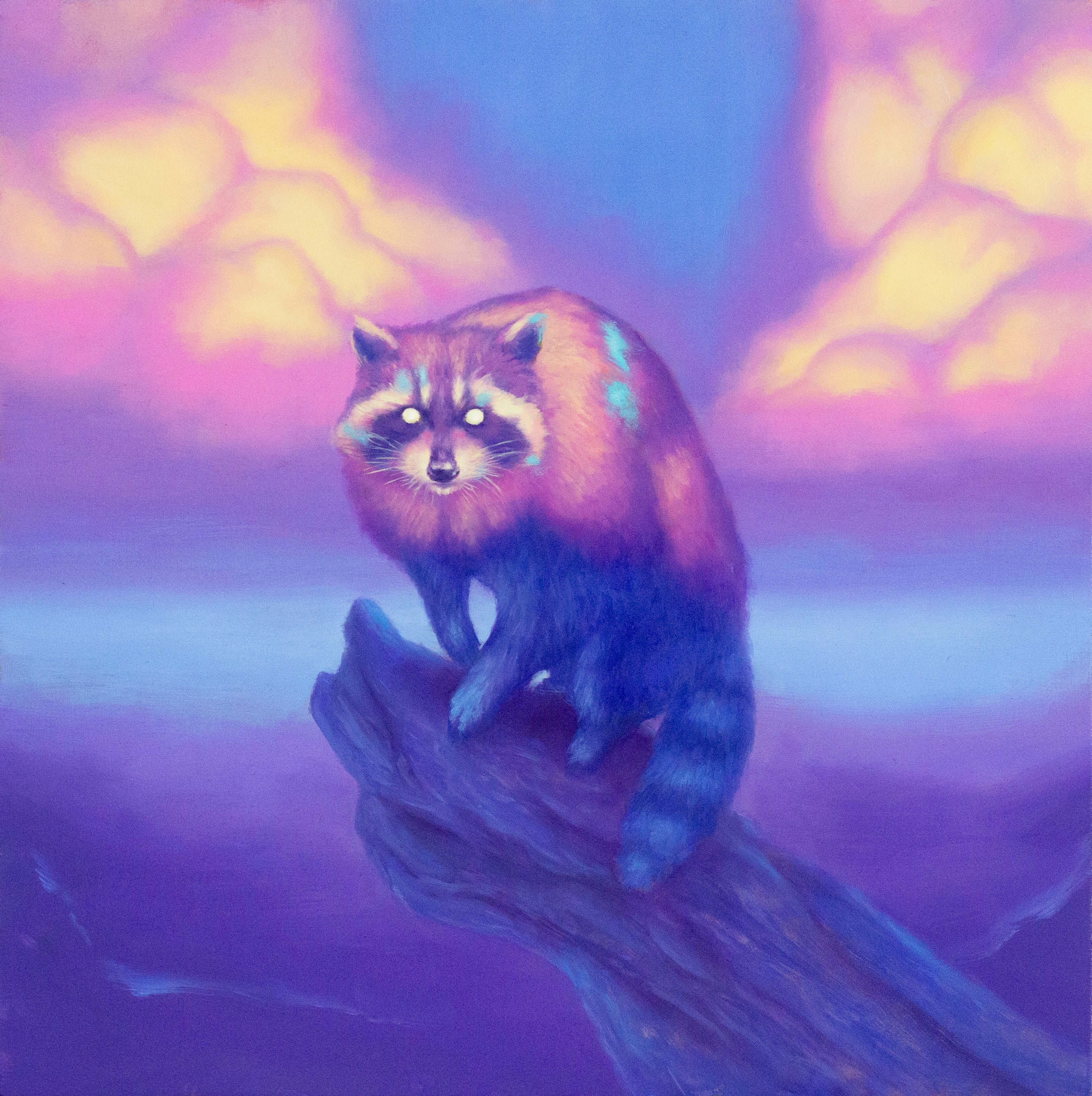 "Searching"
Cody Jimenez
Searching
Acrylic and Oil on polyester wrapped panel
10" x 10"

Free Shipping worldwide.
Cody Jimenez, a dynamic artist hailing from Las Cruces, New Mexico, is a proud alumnus of the Laguna College of Art and Design's MFA program in Painting, having graduated in 2017. His work, which has gained attention in several publications including the renowned Juxtapoz Art + Culture Magazine, has been a part of various group exhibitions across southern California and the Southwest, notably in Santa Fe, New Mexico.
In 2018, Jimenez's talent was recognized with the MexicanX Initiative Sponsorship, an award spearheaded by the acclaimed illustrator John Picacio, which enabled him to attend WorldCon76. His art delves into the enigmatic forces of nature, employing allegory and anthropomorphism to weave narratives of Imaginative Realism that captivate and intrigue. His paintings, rich in light, color, texture, and form, create a familiar yet magical world where personal life events are interlaced with the bizarre and the beautifully strange elements of the natural world. In his creations, Jimenez masterfully transforms fleeting moments of human experience into tangible expressions.
Payment plans are available via Shop Pay (Up to 48 months) or through Supersonic Art directly.
---