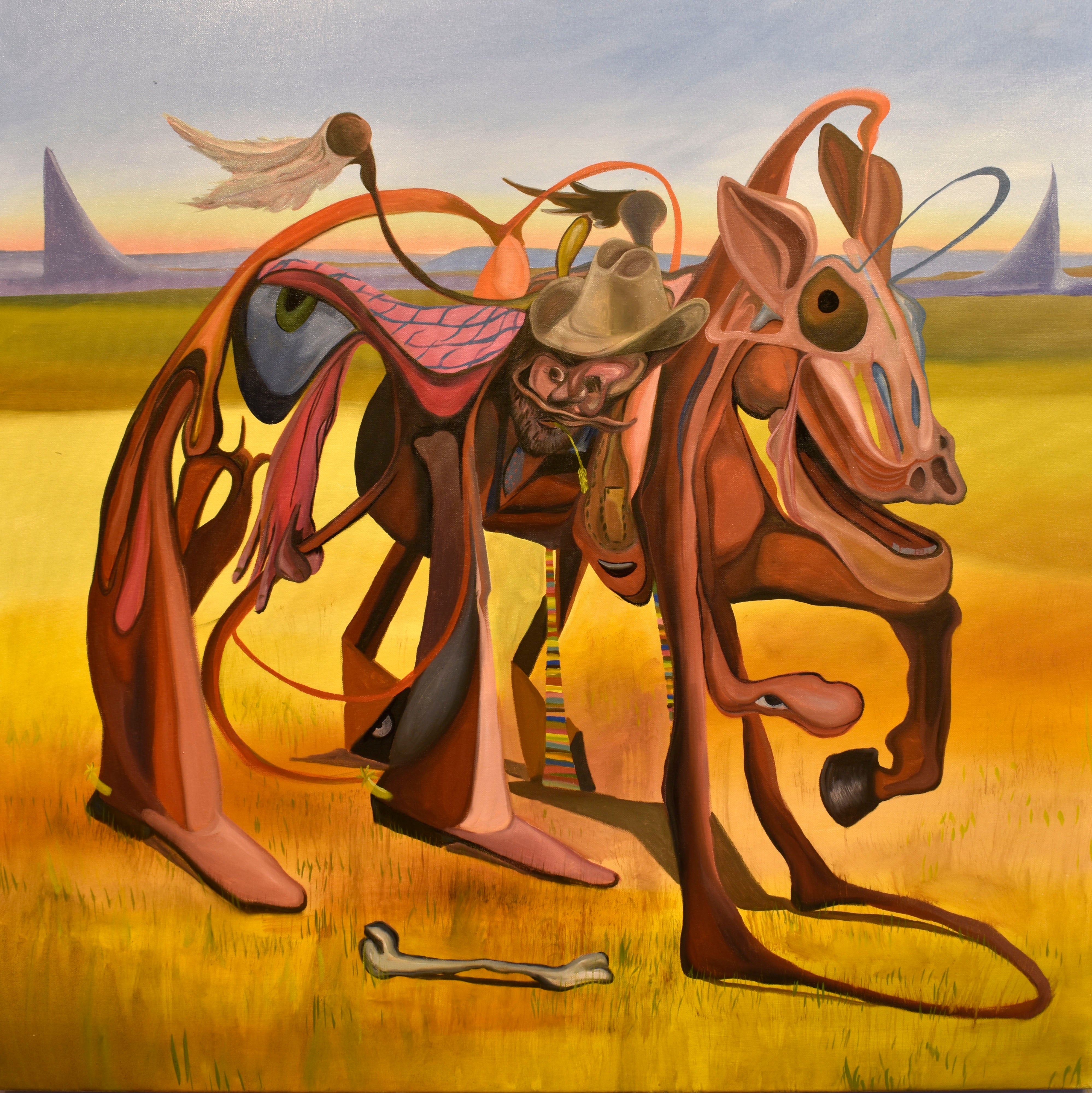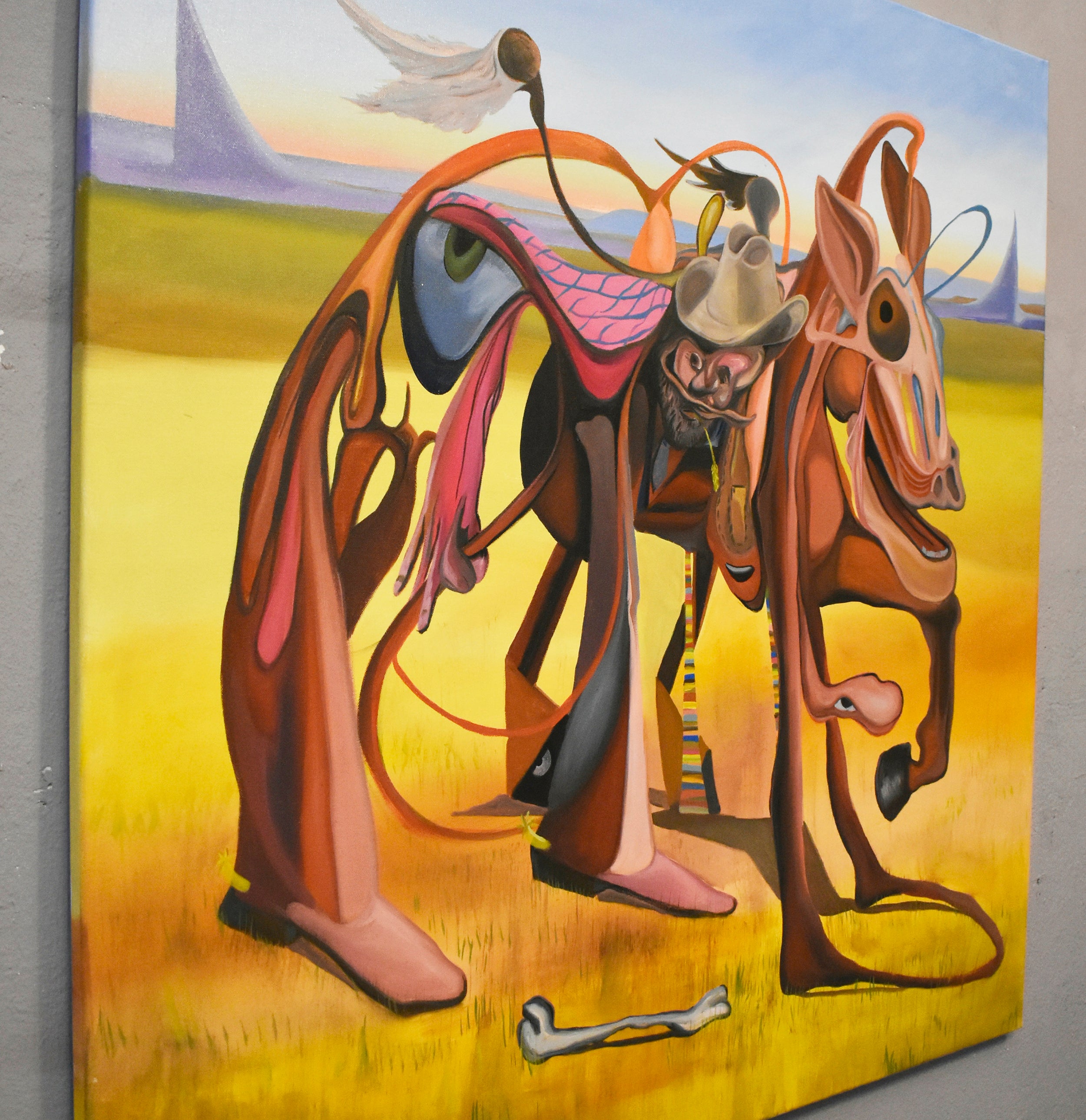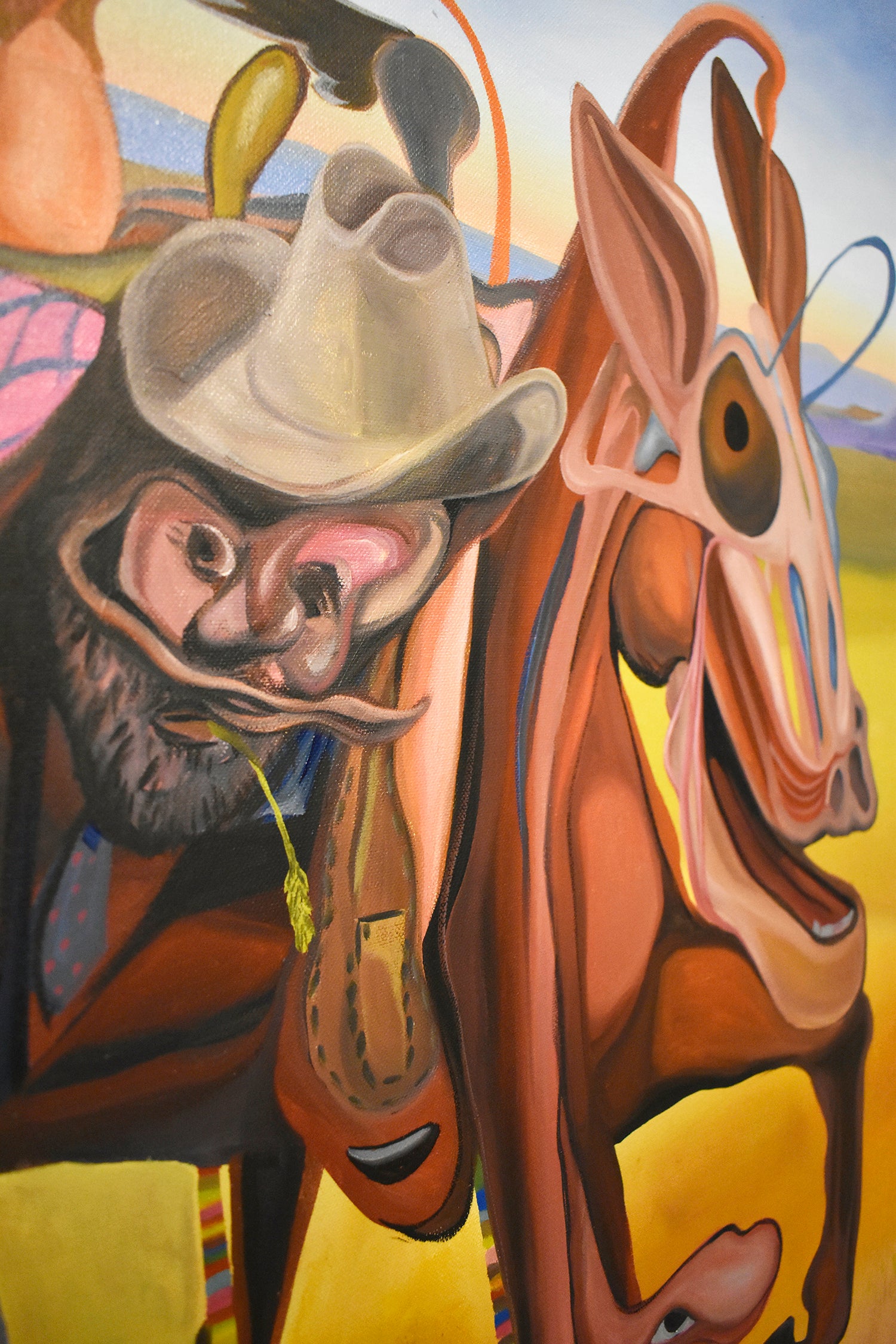 "CJ Finds A Bone and Contemplates Death"
---
Jeremiah Palacek
"CJ Finds A Bone and Contemplates Death"
Oil on Stretched Canvas
39" x 39"

Free Shipping
Jeremiah Palecek, an accomplished artist and educator, has honed his skills at esteemed institutions such as The School of the Art Institute of Chicago, The Glasgow School of Art, Lyme Academy of Fine Arts, and the University of Colorado Boulder. He is represented by the acclaimed Fred Giampietro Gallery in New Haven, Connecticut. His intriguing artwork, which explores the convergence of the physical and digital realms, has been displayed in globally recognized museums including Pompidou Metz, Musée de l'Élysée, and Schirn Kunsthalle. Additionally, his pieces are part of esteemed private collections worldwide, including those of YouTube.com founder Chad Hurley and Valve Corporation. Currently, Palecek divides his time between the contrasting landscapes of Boulder, Colorado, and Prague, Czech Republic, infusing his work with the unique essence of each locale.
Palecek's artistic oeuvre is characterized by his depiction of cybernetic entities, showcasing a harmonious fusion of machine precision and organic artistry. His innovative approach employs robotic arms, plotters, and other painting machines, counterbalanced by the human touch of his hand-drawn strokes. His predominantly figurative pieces, informed by data extracted from Facebook profiles of his close acquaintances, provide a platform for discourse on the evolving human condition in our increasingly networked society. Furthermore, his artwork exemplifies a dynamic dialogue between human craftsmanship and the potentials of his self-designed painting machines, resulting in distinctive, data-informed creations. Palecek's subjects, embodied by their fluid forms and borderless identities, navigate the blurred boundaries between the artificial and natural, and between the digital and tangible worlds. Viewing painting as a fundamentally human act, Palecek's artwork resonates with the contemporary digital landscape, offering an insightful commentary on the intersections of body, mind, and technology.