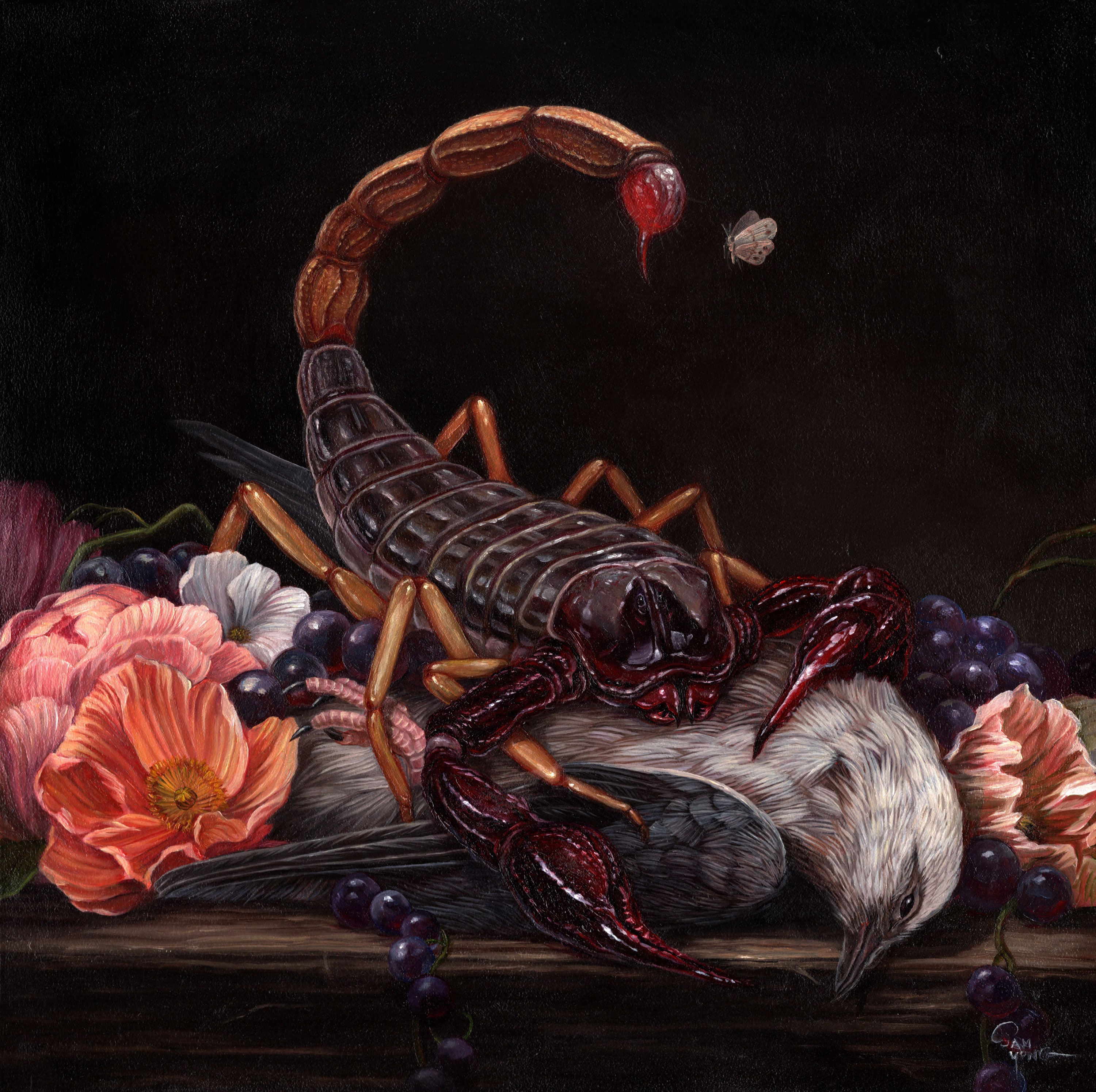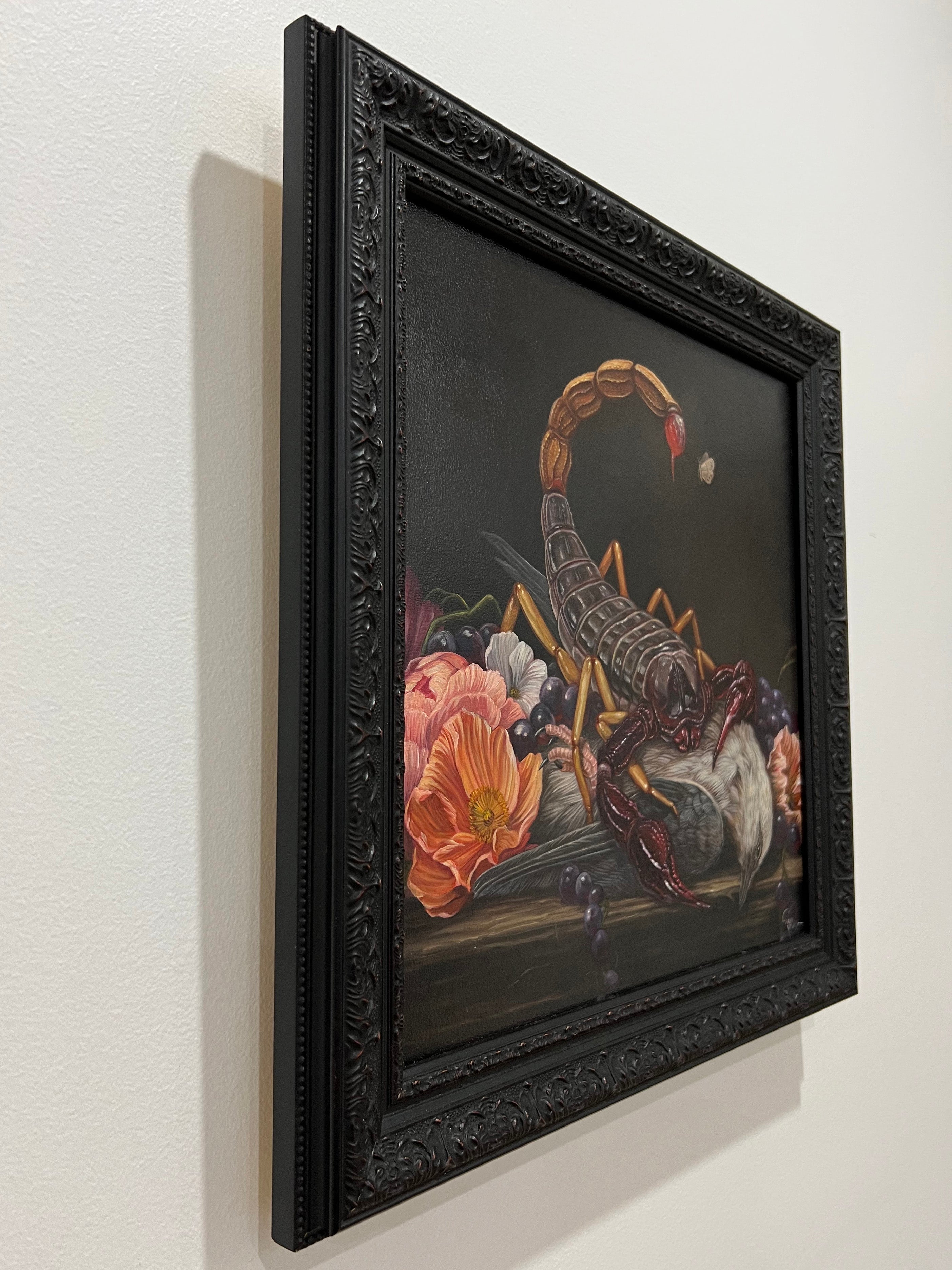 "Choke II"
Sam Yong
Choke II
Oil on wood panel
11.8" x 11.8"

Free Shipping worldwide.
Hailing from Melbourne, Australia, Sam Yong stands out as a self-taught painter and illustrator, whose mastery spans a variety of traditional media. In Yong's art, there's a compelling and constant theme: the intricate and profound connection between human narratives and the natural world. This theme weaves through his works, irrespective of the medium he employs, showcasing his ability to blend human stories with the subtleties and complexities of nature.
Payment plans are available via Shop Pay (Up to 48 months) or through Supersonic Art directly.
---