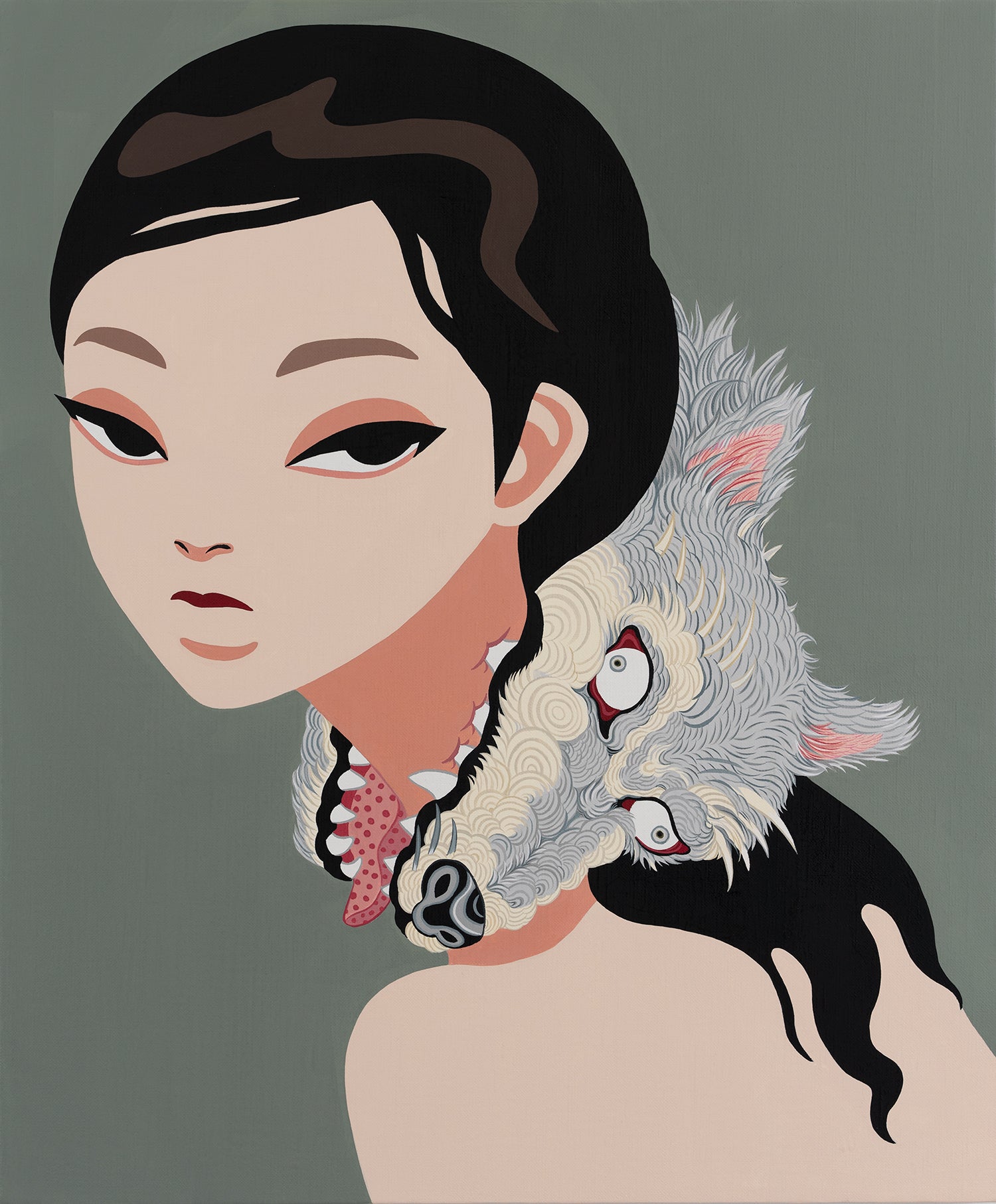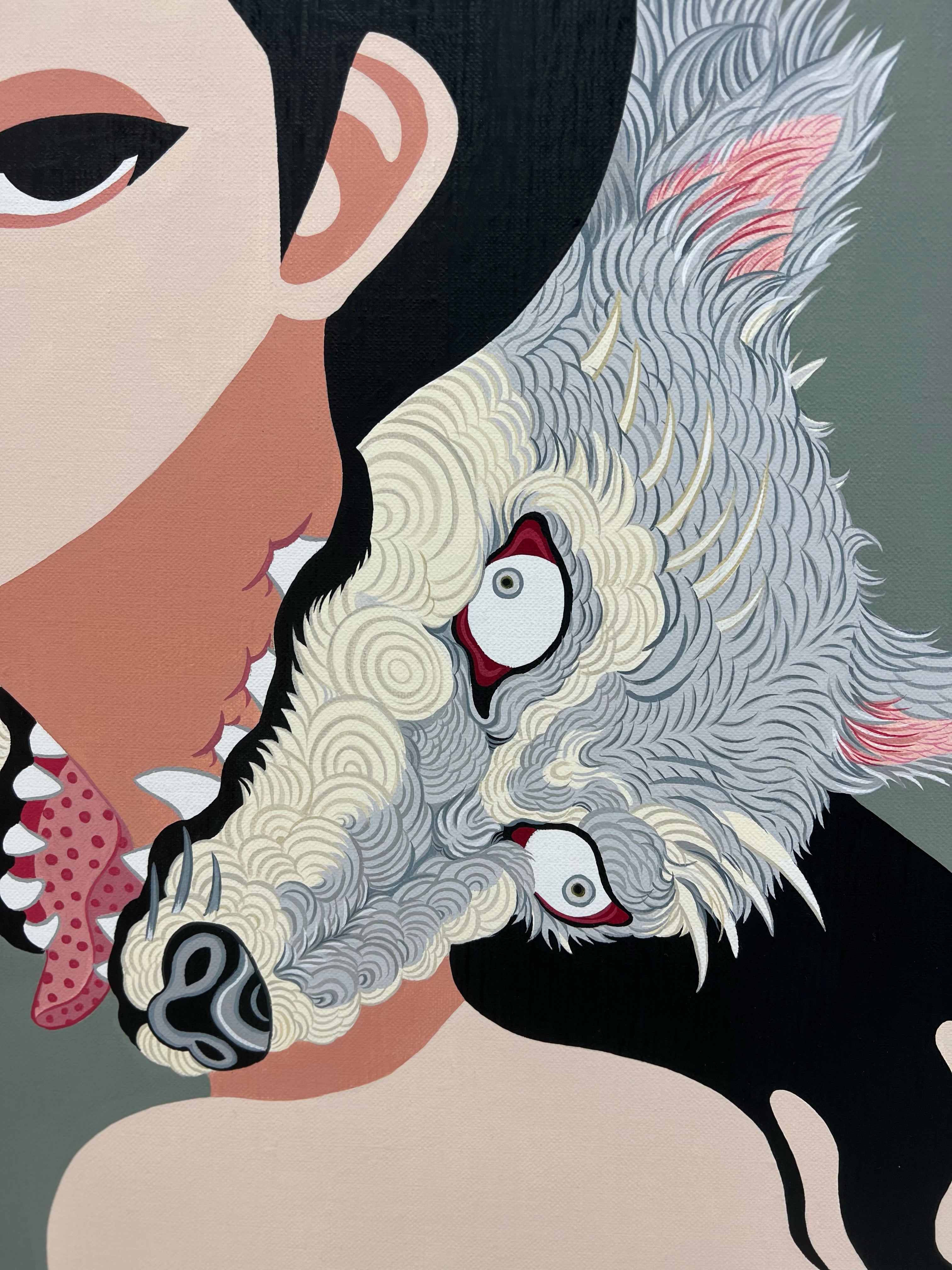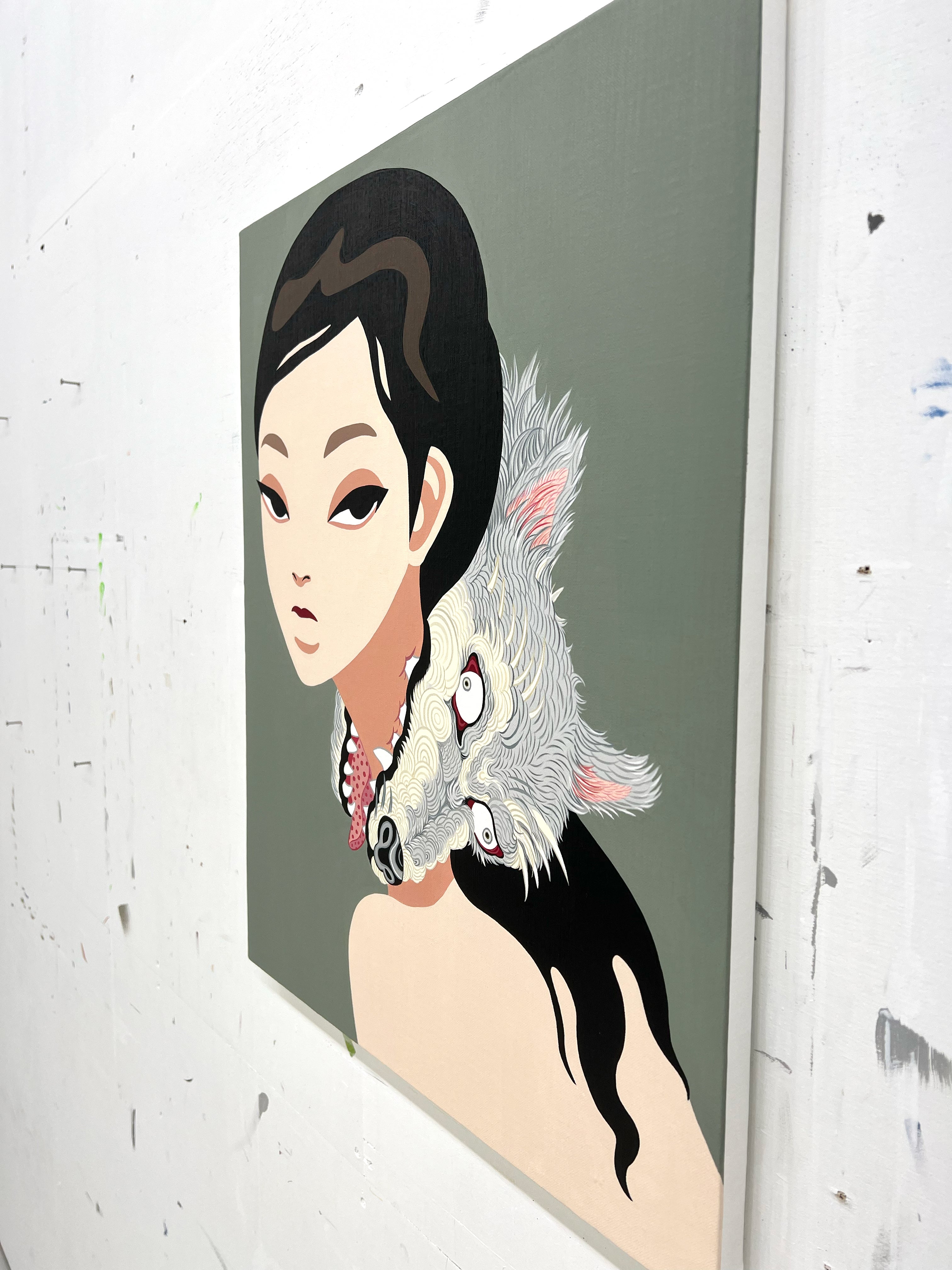 "Bitten from Within (064)"
---
feebee
"Bitten from Within (064)"
Acrylic on Canvas
20" x 24"
Growing up amidst the breathtaking natural landscapes of the Japanese countryside, the artist feebee was naturally inclined towards the realm of creativity and art. She found her initial artistic inspiration in the dynamic and vibrant storytelling of anime and manga, propelling her to undertake a self-directed exploration of drawing. In 2002, feebee ventured into the domain of digital art, discovering Adobe Illustrator as an innovative medium that expanded her creative possibilities.
Upon sharing her creations on the internet, feebee's unique and captivating style began to draw recognition, which consequently led to professional engagements and marked the initiation of her career as an illustrator. Over the years, she has illustrated the diversity and depth of her artistic vision by publishing two collections of her work.
A significant transformation in feebee's artistic approach occurred over a decade into her creative odyssey, as she began to gravitate towards a more conceptual focus in her work. This shift was mirrored in her evolving artistic style, which started to incorporate elements of Gongbi – a traditional Chinese painting technique she had studied earlier.
feebee's art is underscored by a deep-seated philosophical exploration, as she integrates metaphors and thought-stimulating elements into her creations. She masterfully intertwines aspects that surpass both time and space into her work, enabling her to scrutinize and articulate the complex interconnections among the era, society, and the larger world we inhabit. Consequently, her art presents a poignant commentary on our collective existence.