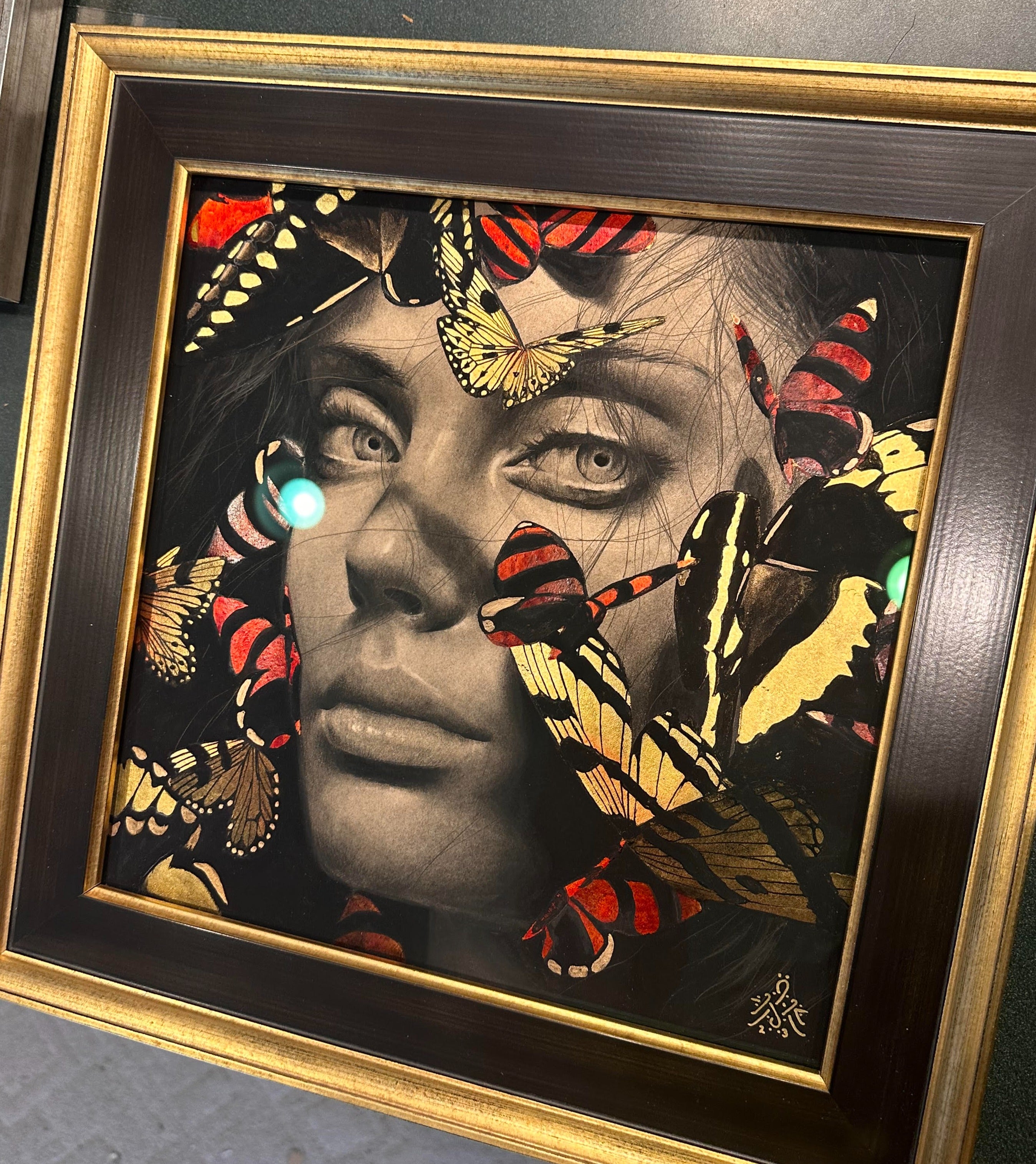 "Antonetta"
---
Alessandra Maria
"Antonetta"
Charcoal, Carbon Paper, Ink, Gold Paint, 23 Karat Gold Leaf
12" x 12"
Includes Free Shipping
Alessandra Maria, born in 1989, spent her formative years in Seattle before relocating to New York where she currently pursues her artistic endeavors. A talented and dedicated artist, she graduated in 2012 from the prestigious Pratt Institute as a Presidential Merit Scholar, earning a Bachelor of Fine Arts in Communications Design and Illustration.
Maria's artwork encompasses an extensive array of interests, with each creation representing a unique and independent exploration. While her work has been characterized as Neo-Romantic by some publications, she perceives her artistic style as a tribute to beauty and craftsmanship, with inspiration emerging in continuous, undulating waves.
A visionary in her field, Maria offers an alternative portrayal of female power for the modern era, reflecting a fresh perspective on the evolving dynamics of empowerment and femininity in the current millennium. Her innovative approach to art fosters a deeper understanding and appreciation of the multifaceted dimensions of female strength and resilience.